This poor planter was on it's last leg…well actually it was decapitated from it's bottom completely and kicked to the curb.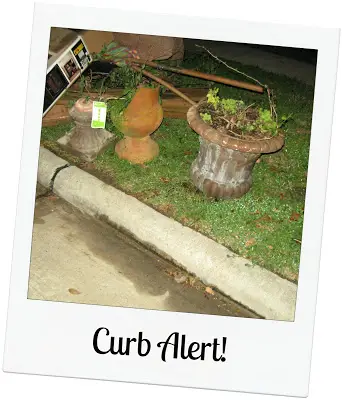 No worries. I still grabbed it and that b*tch (oops sorry I usually don't have a potty mouth) that baby was heavy!  After my backbreaking trip I was sure to soak in a hot bubble bath.
Did you happen to notice it still had soil and plants in it?
Here it is after one week at my home: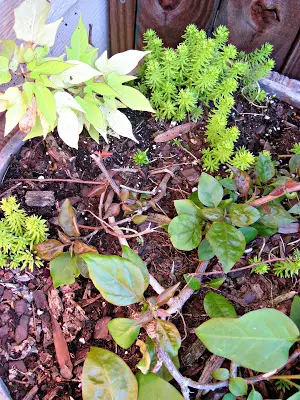 Anyways, this was made of cement and have you priced cement planters?  I have and they are not cheap.  Here are some that I found at the Orange Store and guess what, these are just the faux resin ones, not the cement prices! 
$49.95 (not cement)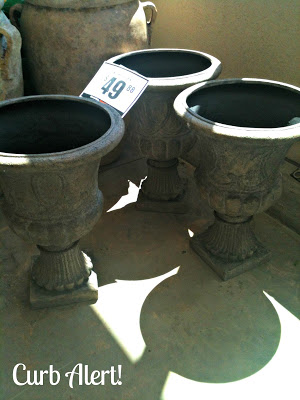 Although it wouldn't bother me to have a faux planter, I love the idea of the cement ones.  I moved on down a few rows to the paint section and found some stone spray.  I have never used this before and thought it would be fun to give it a try.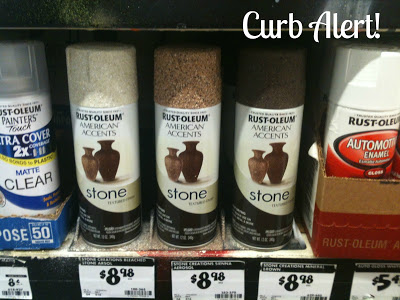 I chose the darker stone color. 
Rust-oleum American Accents Stone
$8.98 per can
Here is the planter before I painted it.  It props up perfectly in the corner of my fence and garage so now it looks all in tact.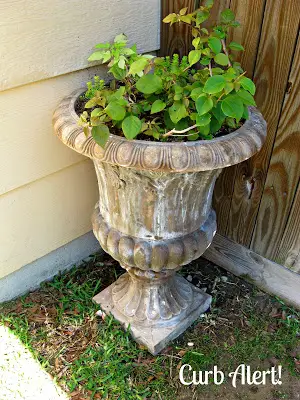 Plants growing well at three weeks: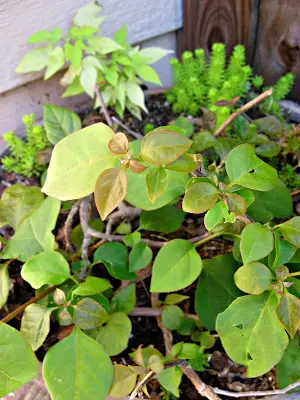 It only took one can of paint to cover it and I love the results!
Looks new again and for $8.98 you can't beat that!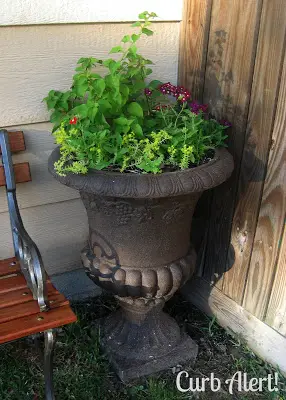 Even the plants are happy, still growing strong at 5 weeks with some new
colorful flower friends.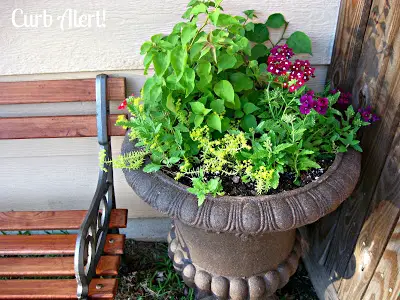 Finally this week at 6 weeks since I found my new treasure, the weekend of our big luau party, 
sitting pretty next to the iron bench I found (along with 5 others) 
HERE
! 
Looking good!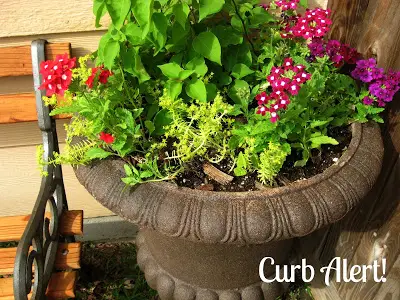 I am very pleased. 
The plants in the planter are: 
Bouganvilla (cannot wait to see the blooms!)
Verbena
The two others are unknown.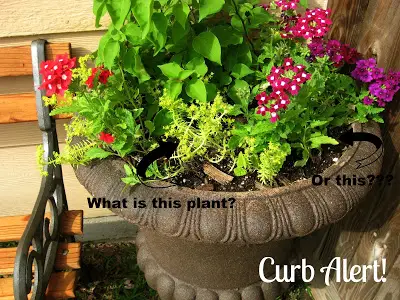 Please help me to figure out the other plant names! I have no idea!
I would love to hear from you.
P.S.  Remember these other planters I found and painted Red? ( I wrote about it
HERE
)  I still love the red but maybe eventually I will paint them in stone as well.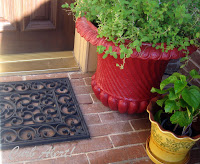 Don't forget to comment about the plants – I'm curious!