Hi! Welcome to another Themed Furniture Makeover Day! Our theme for this month is "Outdoors" and it's hot out so have a seat and join us!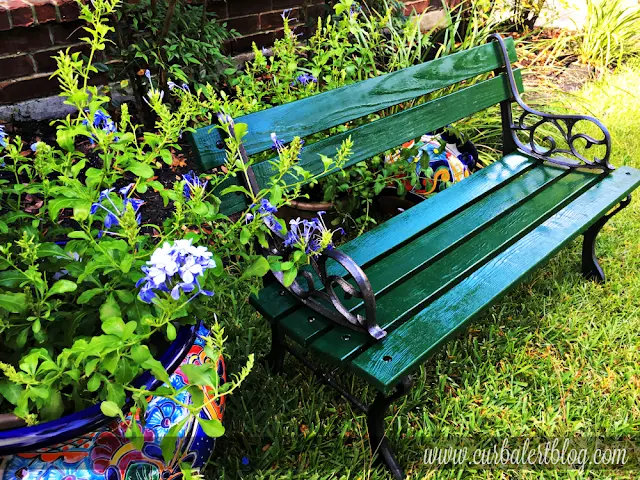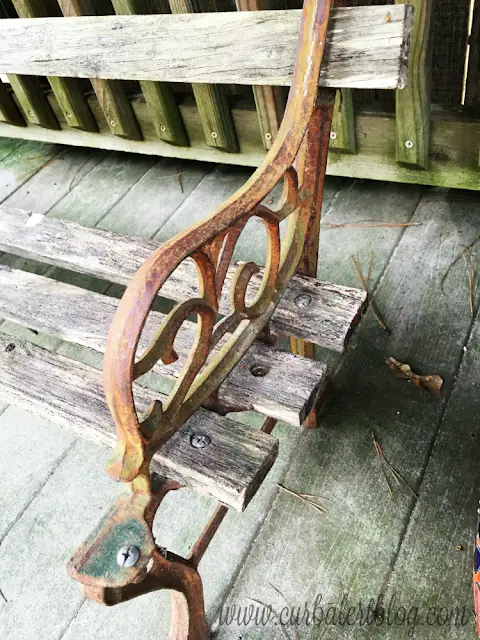 Oh, sorry! This seat is rickety and old. Maybe you will like it a bit more after I share with you my Outdoor Garden Bench Makeover!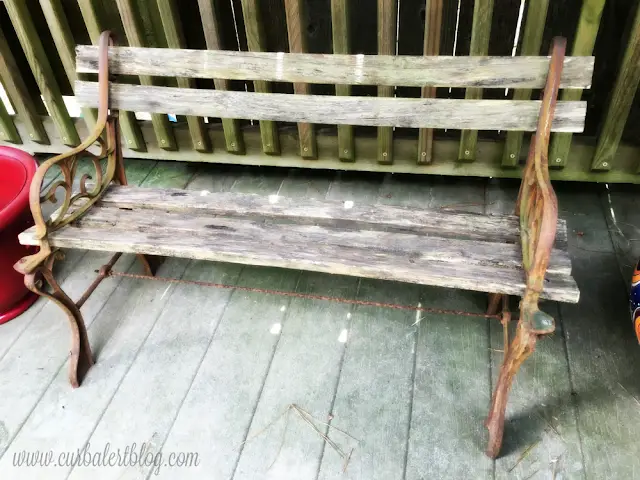 I found this bench on someone's curb and took it with the intention of making it over for my kiddos outdoor playhouse – I am embarrassed to say that was THREE YEARS ago! Man, talk about procrastination! So when my blogging friends chose the theme for this month I jumped at the chance to work on this guy!
I took apart the bench and purchased new wood slats. I used the same measurements across but decided to make the width about 1/2″ thicker to make it more sturdy.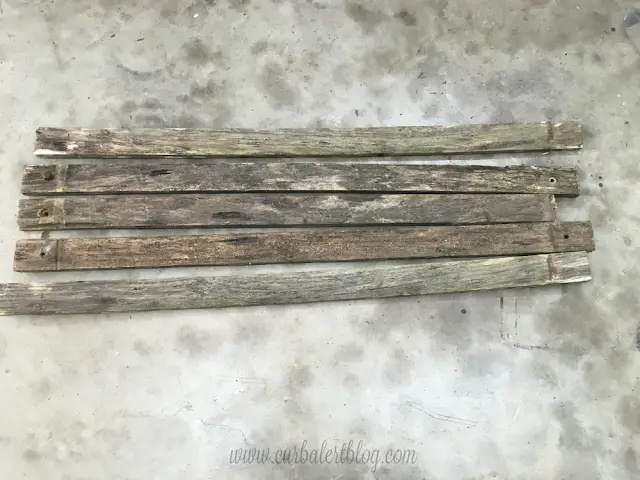 I purchased 1×4 pine wood and ripped them down to 2 1/2 wide on the table saw. I then routered the edges with my favorite Rigid Router tool.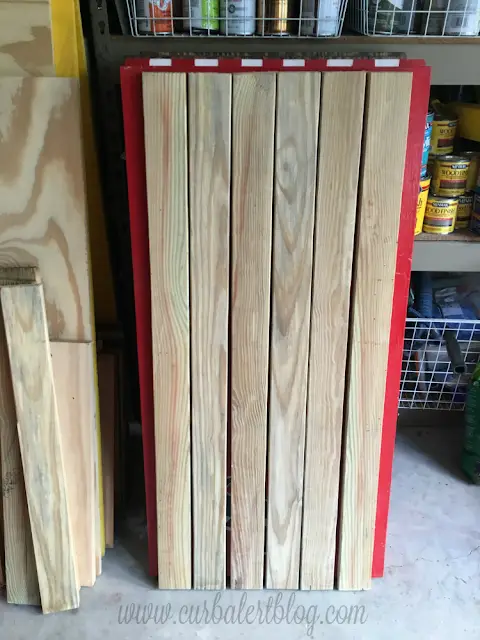 I chose to paint them green with Rustoleum Hunter Green spray paint. You will see why I chose green later in the post.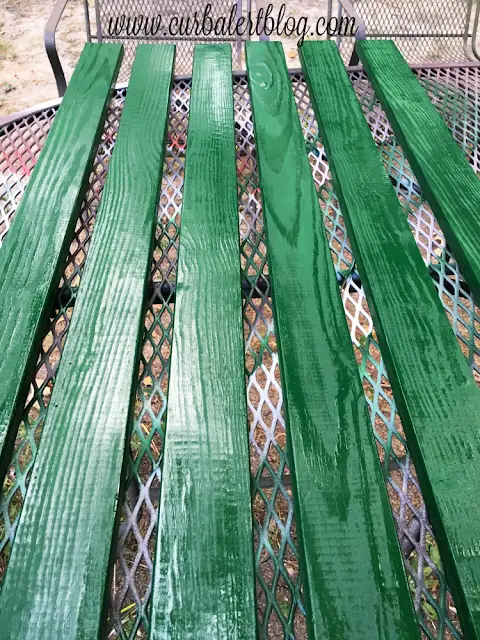 Next I worked on the metal brackets by thoroughly cleaning with soapy water and a brush and then scraped off excess residue and rust with a wire brush.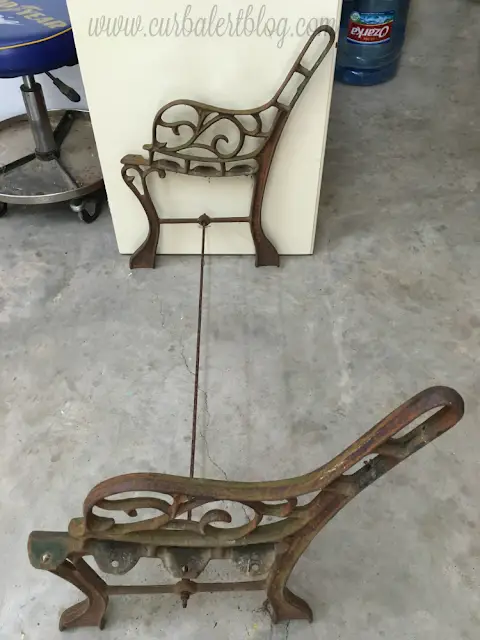 Here they are with a coat of gray spray primer. I then spray painted them with Rustoleum Hammered Black.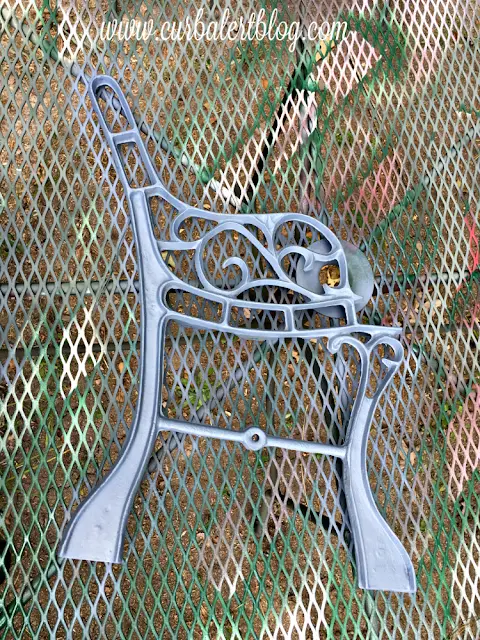 I purchased all new hardware and screwed all of the bench parts back together. Ahhh, much better, now you can sit down comfortably!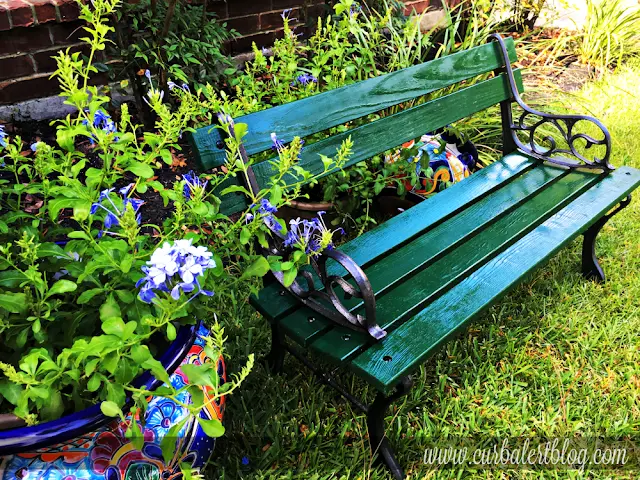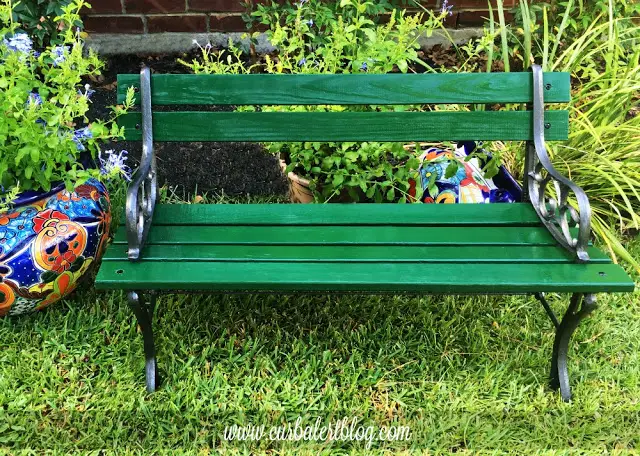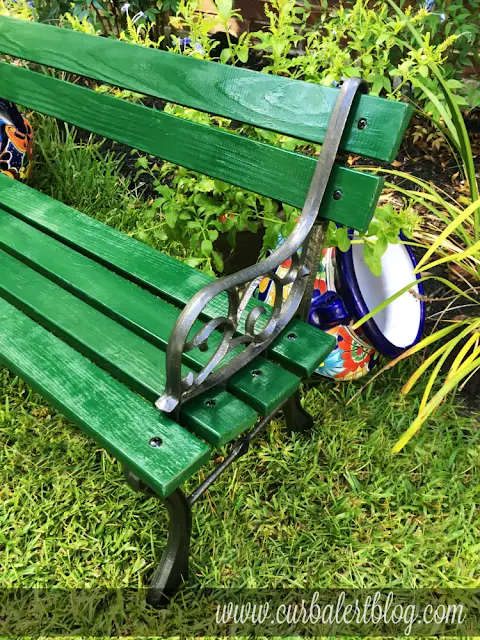 Our back yard is in dire need of a total makeover (it is currently dirt!) but decided to make the kiddos comfortable first and chose the playhouse as the new home for our bench…now the green makes more sense!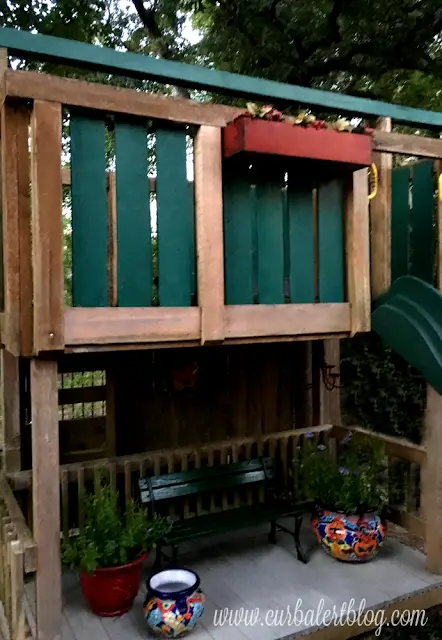 See my
d.i.y. Garden Chandelier
hidden up there. I had so much fun making it a few years ago and need to replace the plants again.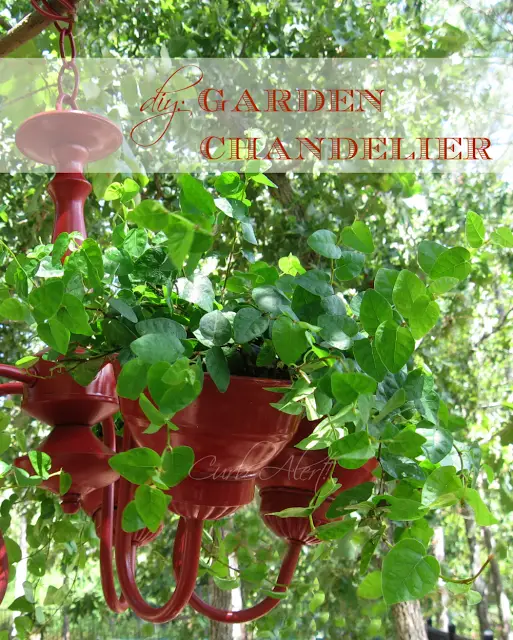 I love how it fits right in perfectly and refreshes the space. It is a good starting point for the rest of the yard as I will try to work with the colors of my pottery that I love!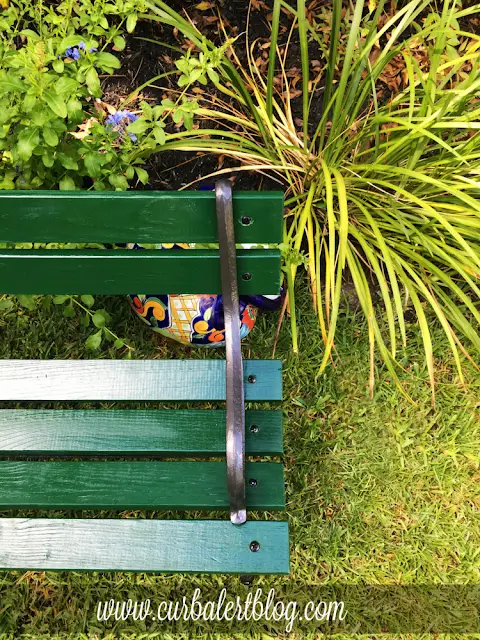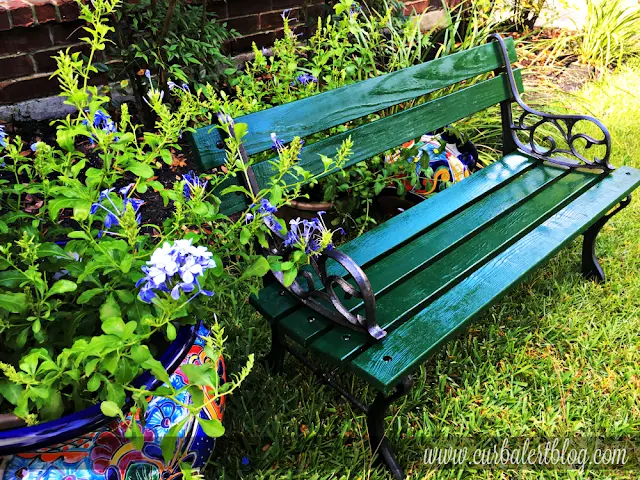 Thanks for stopping by Curb Alert! and checking out my new Outdoor Garden Bench!
I would love for you to scroll down and see what my blogging friends have shared – they never disappoint!
~Tami