Hi friends! Today is Themed Furniture Makeover Day! I am excited to share with you my Curb Alert! Trash to Treasure Sewing Chair now turned Glitz and Glam Stool! Whew! That was a mouthful!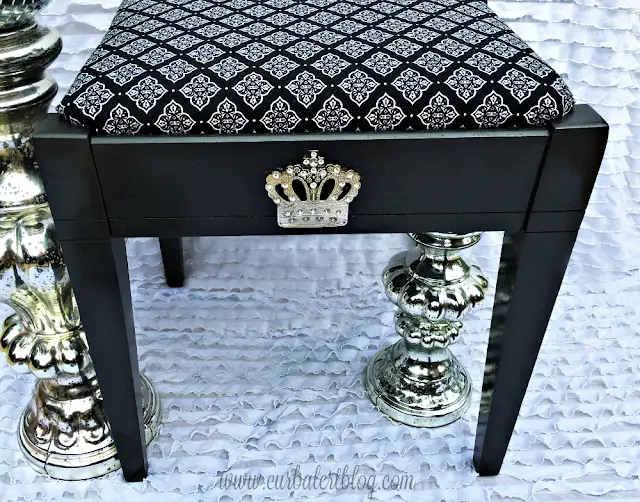 It all started with this sad old chair that I found on the side of the road, yes the Side of the Road!
"Free Ninety Free" as my sweet friend, Sherry would say!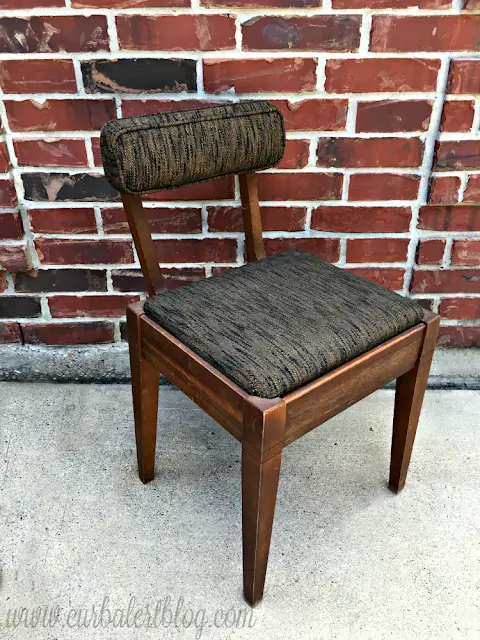 Please be sure and click over to see it all Glammed up, and then be sure to visit my other DIY Furniture Makeover Girls projects – I am sure they are all decked out glamorous and fabulous!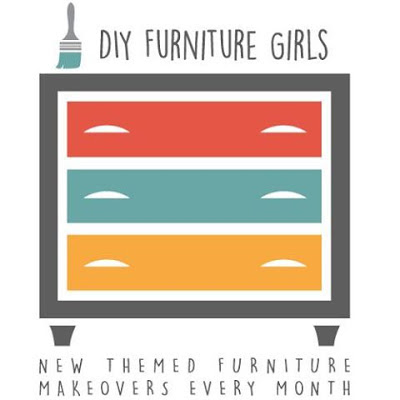 I unscrewed the back piece and ditched it. I just didn't think I wanted to fool with the piping and such on the existing upholstery. Oh goodness it looks better already! No photo of the seat alone but trust me, it does!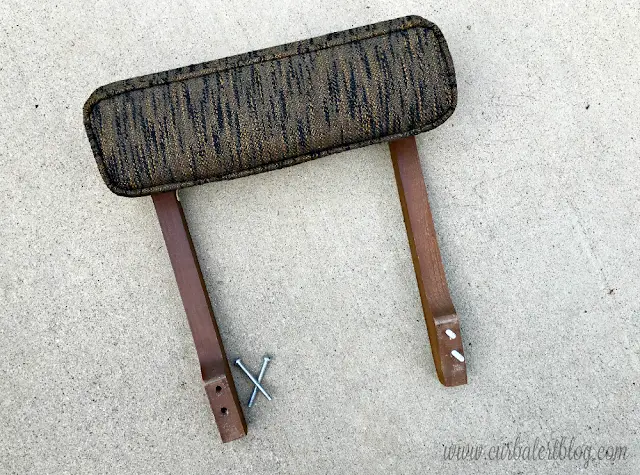 I chose a pillow case that I had on hand and recovered the seat cushion.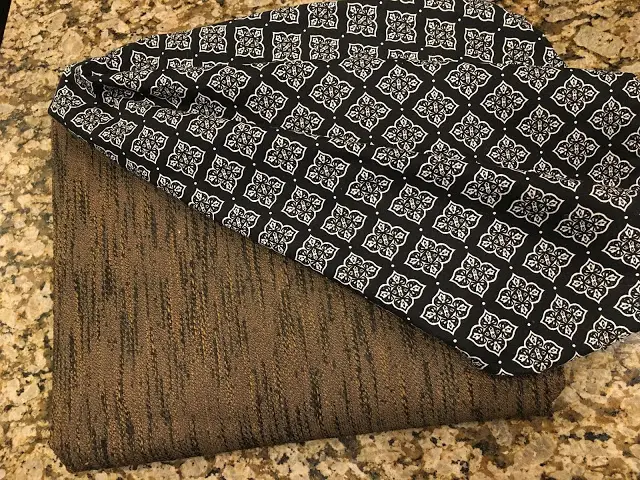 I just used a staple gun and stapled right on top of the old fabric. I made sure the back even looked as good as the front since the seat will be removed for storage in the seat.
I lightly sanded and then primed and painted the stool with a satin spray paint and let dry overnight.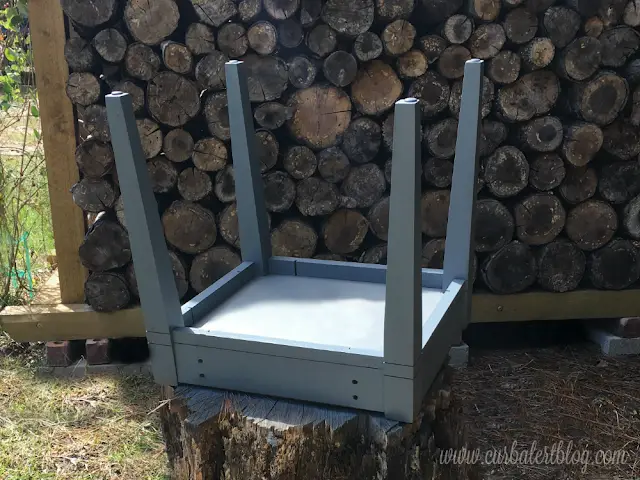 I chose black for the base and then added a little trinket piece that I found for a dollar at the thrift shop. I like the tiny touch of glam that it adds to the piece.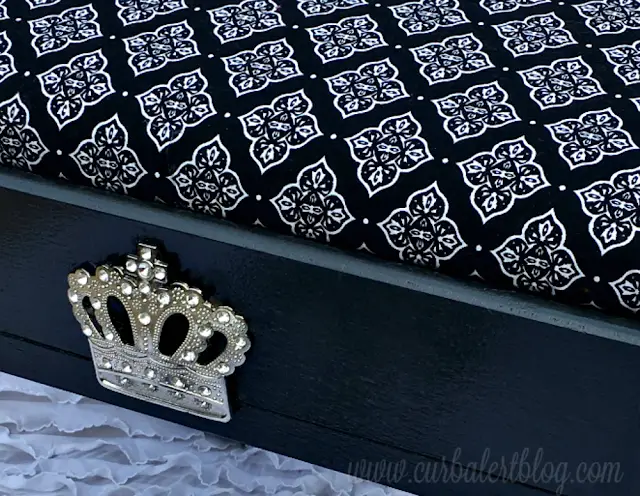 I won't make you wait any longer – here it all all dolled up! A true Trash to Treasure piece fit for a Queen.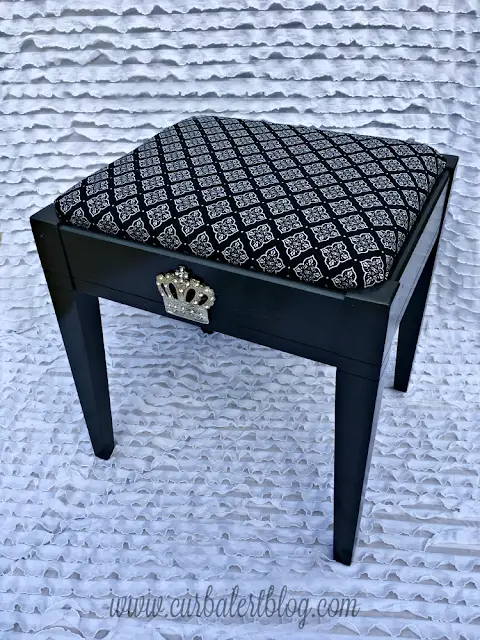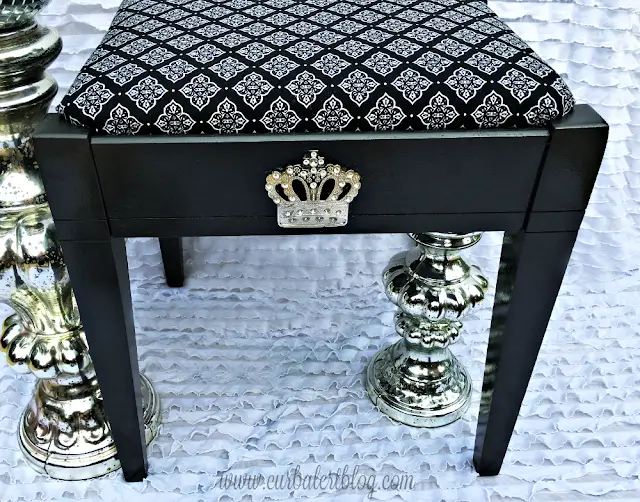 These kind of makeovers are so easy and with the right tools anyone can makeover a piece of furniture in no time at all!
Now check out the other DIY Furniture Makeover projects at the following blogs…