It feels like F O R E V E R since my last blog post!  I have really missed all of you and your sweet comments and encouragement.  I promise I have not been slackin'.  In fact, I have been super busy!
There has been a lot going on in our personal lives the past few weeks.  No worries, it has all been good things and I have found even more cool stuff to add to my "treasure collection".  Here are some cute little tables I found on the curb …What would YOU do with them?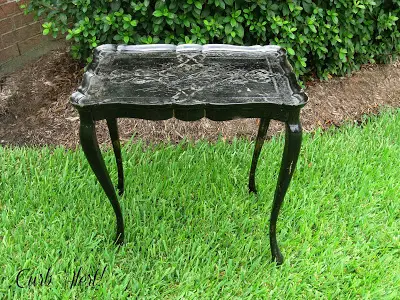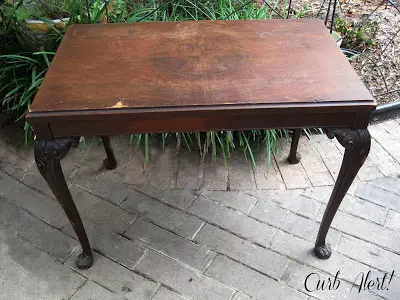 Cute, Huh???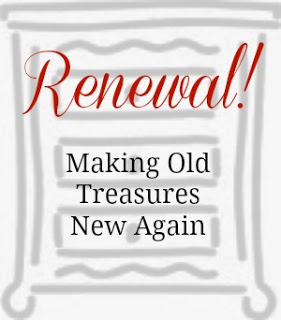 It feels like Operation Furniture Restoration around here. 
I also feel sorta like a Furniture Broker (I'll explain more about that another day)
And I have been busy stripping!  Now, get your mind out of the gutter, not THAT kind of stripping…the super toxic messy paint stripping kind.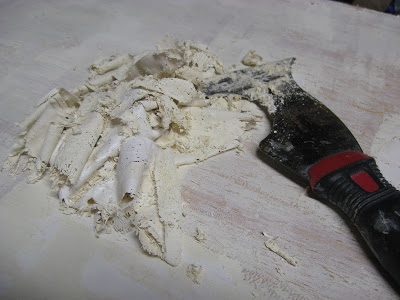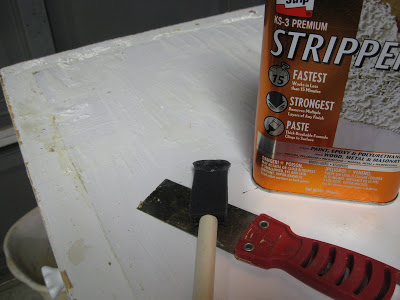 Ewwww!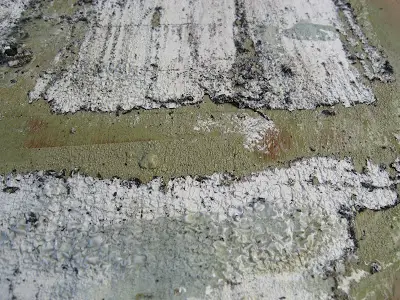 I know chalk paint is all the rave these days and I have yet to try it.  Still itchin' to get my hands on it but in the meantime there is nothing like taking off all of the layers and layers of paint and finding something underneath like this…beautiful wood!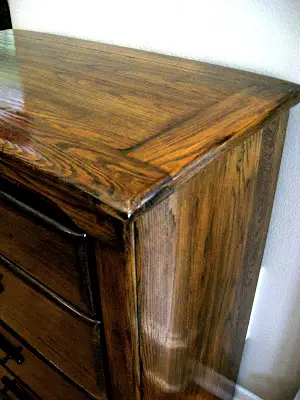 So when my friend asked me to work on a piece for her I jumped at it. 
Here is her daughter's dresser before.   She previously had it painted white and installed the rail to make it into a baby changing table.  Cute.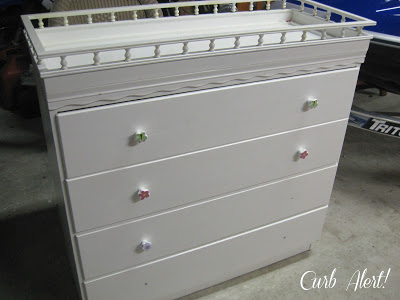 She requested that I take off the railing in hopes that the top is in great stain-worthy condition.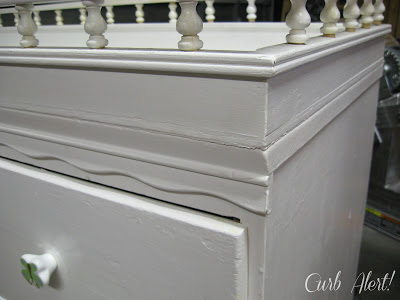 Still a work in progress.  There were a billion layers of tough strip-resistant paint.  Wish me luck!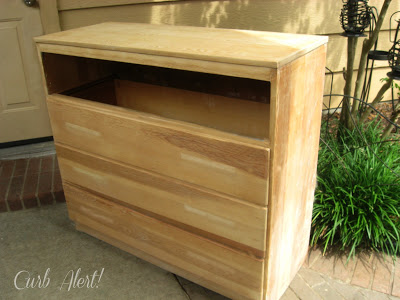 Fingers crossed as I am presently working on the top!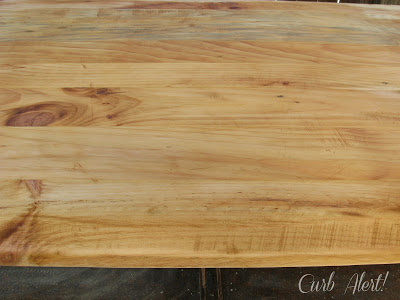 In addition to her dresser, I could not resist answering an ad in Freecycle last week.  It was tough convincing  My Love to go help me load up some furniture from a complete stranger twenty minutes away, sight unseen but he was game until we showed up and actually SAW it!  Ummm, no wonder she didn't post pictures in the ad: UG-LY!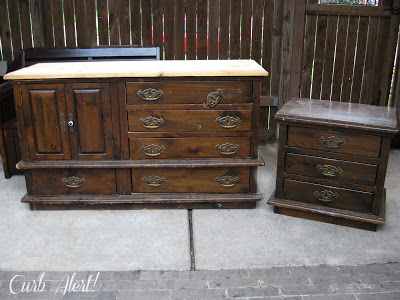 The moment we arrived he said, "we are taking this straight to Goodwill on the way home".  The woman even snuck over and quietly took a sign off of it that said For Sale $100.  Guess she had no takers and I was the only fool. 
She mentioned her husband started sanding the top and then passed away mid through.  She raved about how it was a family heirloom and passed down from grandparents.  I could see MyLove rolling his eyes as he turned around but like I said, we just grabbed it quick and scurried home.  Somehow I convinced him to take it all the way home so I could take off the hideous hardware (have I mentioned I am collecting those now too?)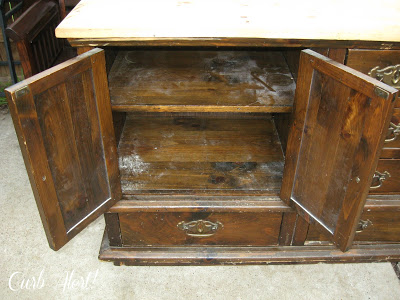 Ewww, what was I thinking!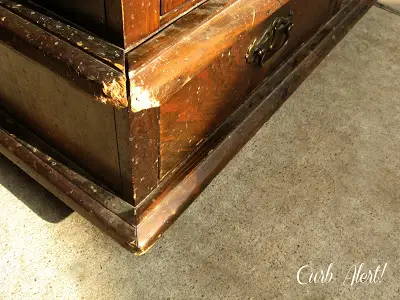 I KNOW, I KNOW … what I was REALLY thinking!!!  It's now a CHALLENGE to make this piece beautiful…GAME ON!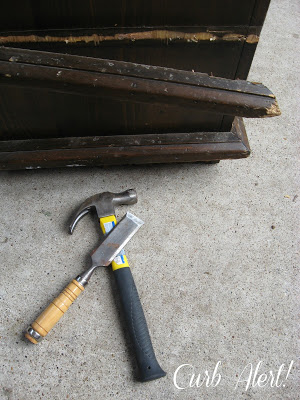 Here is where we are now.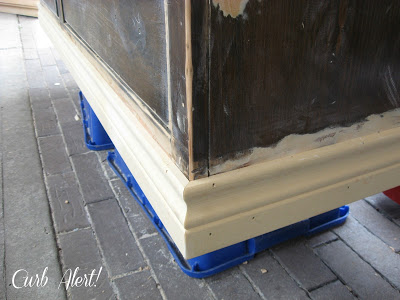 It's looking better and better each day!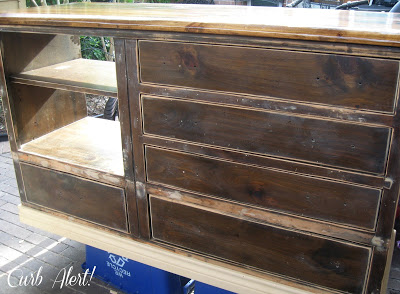 And this guy is taking a step to the back of the line for awhile, just 'cause!  My plans have changed though because I have a friend that wants to buy it after I alter it a bit more.  Looking forward to finishing it up!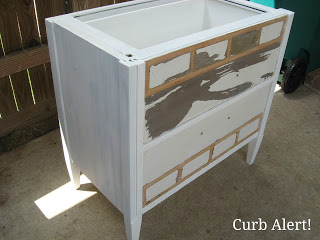 I keep reminding myself that it takes
VISION
PATIENCE 
and even though it seems like
SLOW PROGRESS
it's definitely worth it! 
Do you like them so far? 
Happy Treasure Hunting! 
~Tami
P.S.  Are you on Facebook? 
Click on the link below to "like"
Thanks!