Check out this cute cake that one of our church members made for our VBS Volunteers!  We had over 100 volunteers this year and this cutie was gobbled up in no time! 
Luckily I snapped a picture before it disappeared.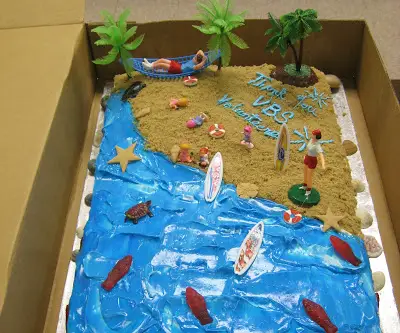 While I admit I am not a baker by any means (or even a chef!) I AM a little crafty.  I guess that's why they asked me to head up the Craft Area for our kids' VBS and didn't put me anywhere near the kitchen. 
Each day I tried to give a little something to our craft group of 20 or so volunteers just to let them know how much we appreciated them helping us out.   I wanted to place extra little care packages in our immediate work area so they would not keep going out to the fabulous volunteer snack station to continueously grub just in case they were working so hard an unable to get away and take a break. 
One day I made up some little popcorn baggies with 
Thank You Notes.  
 I just downloaded the following image into Power Point and made a template four times per sheet.  I then cut them out and folded them over Ziploc sandwich bags.  Very simple.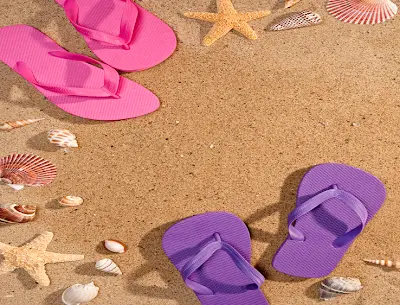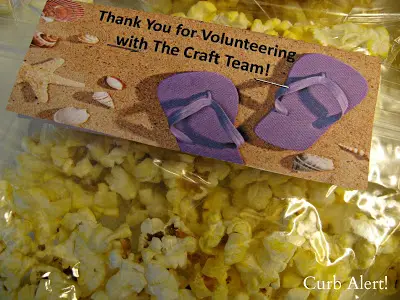 My son, Bubba graciously begged to help me fill the baggies the night before.  I now figured out his motives since I had to pop a few extra bags (somehow the popcorn was disappearing!)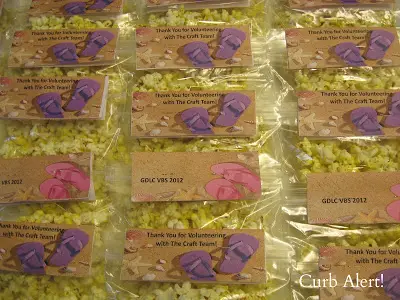 Another day I brought cookies and just served them on a tropical platter.   Everyone knows they were not home-made but gobbled them up! 
The final day I made some 
Beachy Inspired Mini Water Bottles.
Here is my Pinterest inspiration: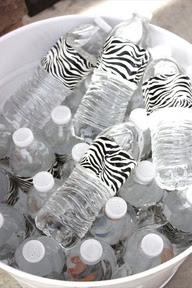 And with a little bit of duct tape I was able to turn this plain Ozarka bottle…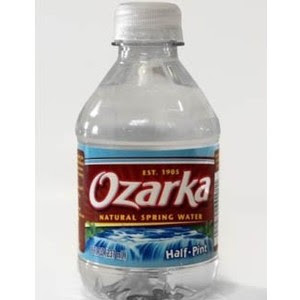 …into a cute little 
Gifty Beverage: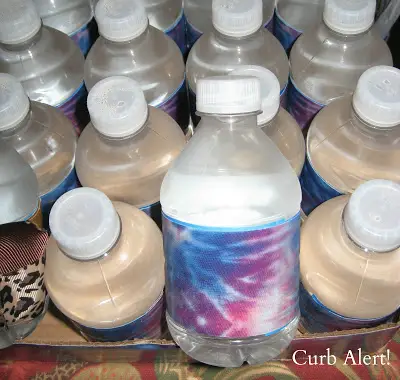 And one special gold & cheetah bottle for my crafty partner whose preschool daughter was longing for a cheetah bow (that I happened to find for her at our grocery store).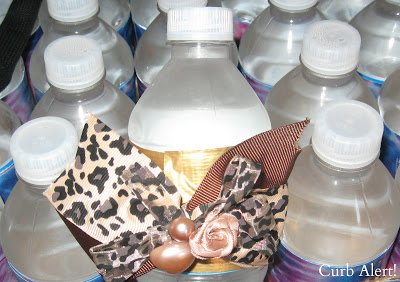 Everyone loved the little snackie gifts and they were so easy to make!
A big hit!
Remember to link up to our 
The link is open all weekend.
 Happy Treasure Hunting!
~Tami