Hey friends! It has been such a busy time for our family. We are all moved in now (if you consider a messy yard and boxes all over the house all moved in) One step at a time, right? I have had a bit of ADD and not knowing where to start so these tips that my friend, Sharon is sharing with us today will definitely help me to stay on task:


"It's as Easy as 1, 2, 3"
Hi Curb Alert friends!
I am Mrs. Hines and I blog Mrs. Hines Class where we celebrate home, one lesson at a time. I am delighted to be here today while Tami is in the midst of her move. I'm so excited for her and can't wait to see her new house.
From the moment your realtor places that "For Sale" sign in your yard, the clock starts ticking. To-do lists are endless. Dreams of decorating your new home take over your thoughts. It's a very exciting, but busy time. With that in mind, I thought I'd share a little advice for tackling the bigger projects involved in a move.
The key is
to break your project down into manageable tasks.
Let's imagine that you're in the very beginning stages of entering the housing market and are just preparing to list your home.
Day 1– Hire a realtor.
~Ask friends for references. You're not obligated to hire the first realtor that comes to your home. It's important to feel that you and your realtor will make a good team.
Day 2– Have the realtor walk through your home before you write a punch list.
~I promise, you're realtor knows the market and, speaking from experience, you don't need to fix, update or change as much as you think you do. Your realtor's list will: 1) be shorter than yours and 2) will save you time and money.
Day 3– Now that you have your punch list. Break it down.
~What needs to be hired out? What can you do yourself? You're realtor may also be able to save you money with contractors.
Day 4– Schedule contractors
Day 5– Divide and conquer the DIY tasks.
~Hire a babysitter so that you can maximize your time.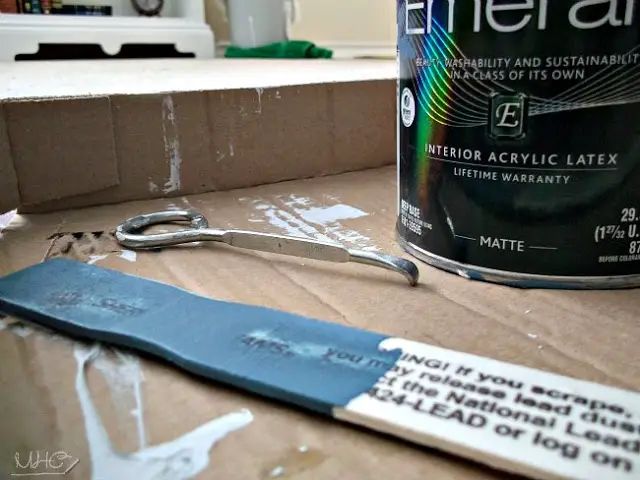 Your realtor may have told you to
paint a room
in a more neutral color. That room will be builder biege in no time if you take it one task at a time.
Day 1: pick out paint color
Day 2: prep the walls
Day 3: prime and paint
Day 4: Give the room a second coat. Look for any areas that need touching up.
Day 5: Clean up, replace outlet covers.

After all of your hard work, your house sold! Now it's time to pack. If you put "pack the kitchen" on your to-do list, you're going to find that "to-do" being bumped to the next week, then the next week, to the week after that…In fact, I was so overwhelmed with out last move, that I didn't pack the kitchen til the day of the move. That's so unlike me.
So, instead, let's take a more manageable approach. For example:
Day 1: Determine what packing supplies/materials you need ie. bubble wrap, newsprint, boxes, tape, etc.
Day 2: Get your supplies
Day 3: Pack all of the kitchen decor
Day 4: Start packing the seldom used dishes and small appliances.
~Label your boxes with content and by room.
Day 5: Designate a few boxes for your everyday dishes.
~Pack most of them, leaving a set available for the interim.
I hope these ideas make your life a little easier. This principal can be applied to any big to-do list, whether it's moving or your next D.I.Y. project. Please visit me at Mrs. Hines' Class for more practical tips on home decor and DIY projects.
Thank you so much for having me, Tami.
See you class,
Thank you Sharon for agreeing to Takeover my Blog today! I cannot wait to see you soon!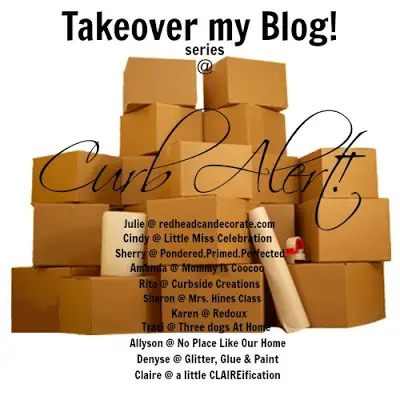 Paula @ Chillin with Quillin