I was so super excited when Paula agreed to take over my blog for a day! She has been a Curb Alert! reader for quite some time and has been such an encouragement to me through all of her sweet comments. I think she has commented on just about every.single.one of my posts and that makes me smile. She always takes the time to say hello and I wanted to return the favor by taking the time to share with you some of her unique and fabulous projects.


She is a super talented quiller, if you don't know what that is just scroll down and check out her skill and talent with papercrafts. She truly has a gift. She sells her items and craft fairs and also gives them away to friends and family.
Here are some of my favorites…with little snippets taken from her blog Chillin with Quillin:


Quilling on CDs:
I have seen others use CD's to quill on, so I gave it a try and made these with Calendars, My Hubby sprayed painted them for me, and printed the calendars from Shabby Boutique blog, and there held on with clothespins. hope everyone likes these !!!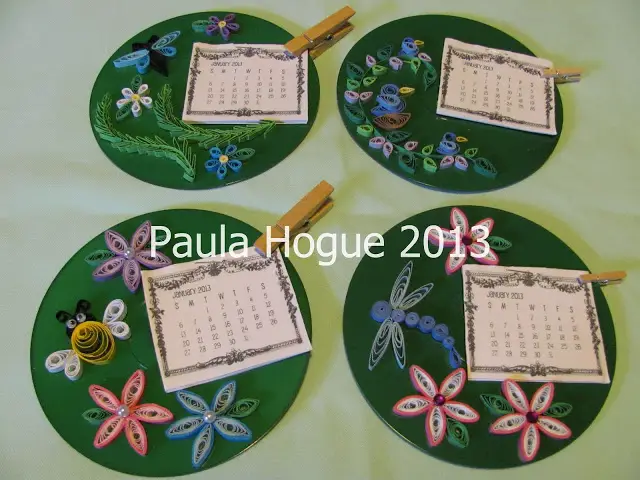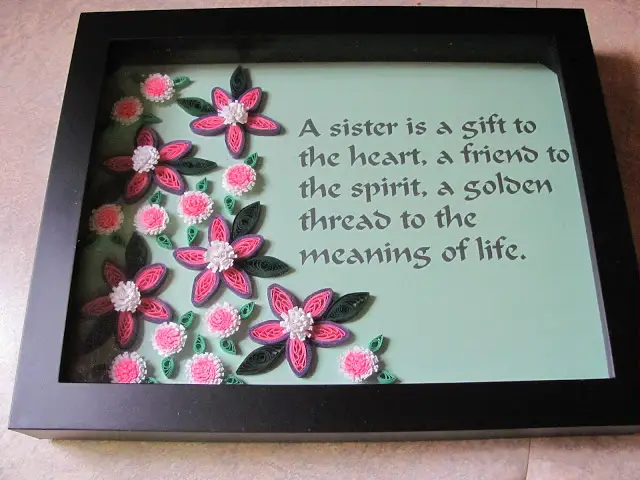 I made this for my Granddaughter, Johanna which is 5 years old and is her favorite, she loves it and said it was Beautiful, such a big word for a 5 year old, lol!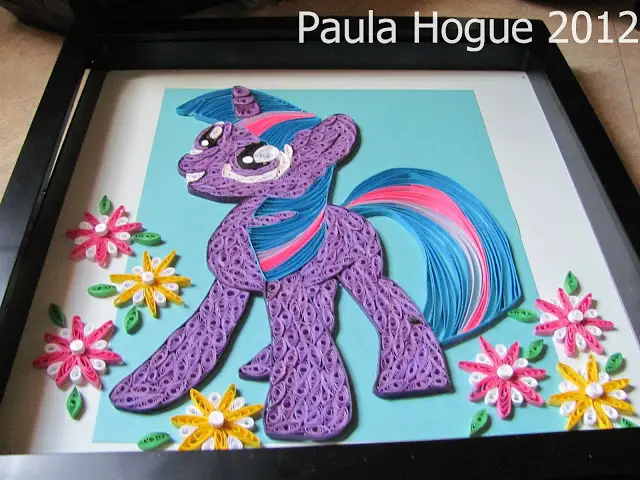 My Daughter saw a pic of blue Dragon and suggested I try and make it so, of course I did, and boy is there alot of blue,lol. My Hubby picked out the colors for the background, I think it help make the Dragon stand out more. Hopefully someone will like it enough to buy it, what do you think?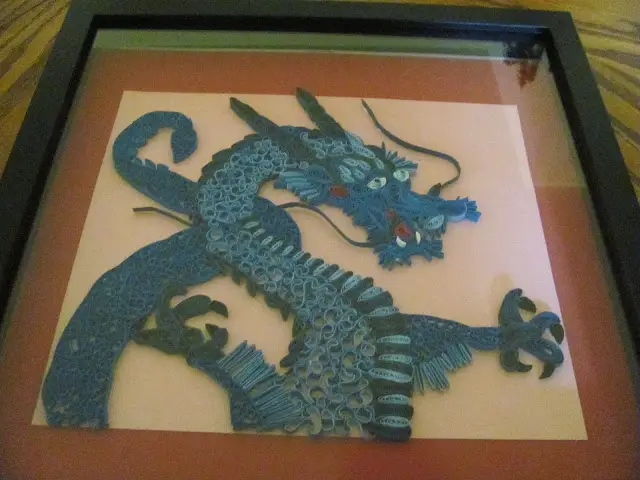 I made this Tiger for my Son, it took me working on it 7 days, boy am I glad it's done,lol. Talk about a challenge, I think he will like it !!!!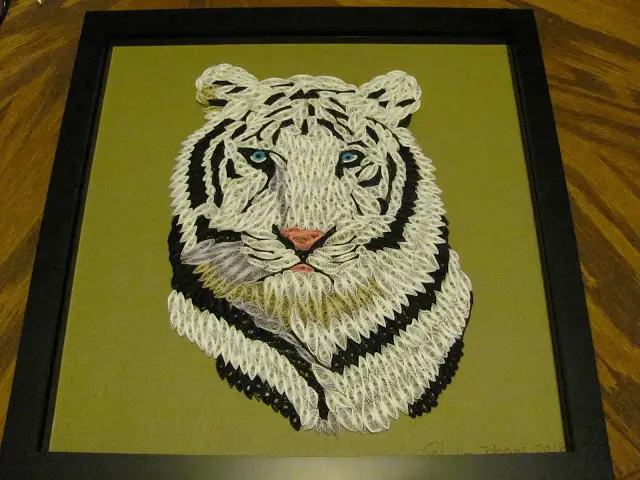 …going to take it with the angel one to see our new Grandson this Sunday, so excited!!!!
thanks for dropping in !!!
Paula
So hey Curb Alert! friends, which on is YOUR favorite? I am absolutely in love with the tiger above but trust me, Paula has so many more samples of her work on her blog, Chillin with Quillin. Go take a look and check it out!


Thank you Paula! I really appreciate you agreeing to: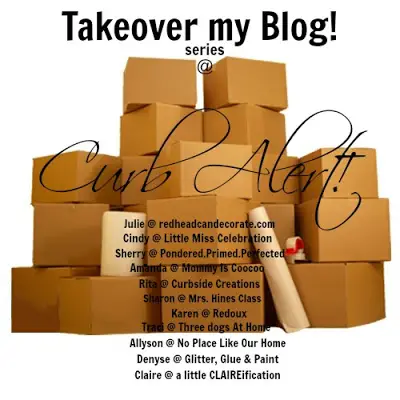 Paula @ Chillin with Quillin