Do you have somewhere to hide unsightly stuff in our yard?
The garbage, recycling and green waste cans should be out of sight.
And how about those unfinished projects or left over materials just waiting for inspiration?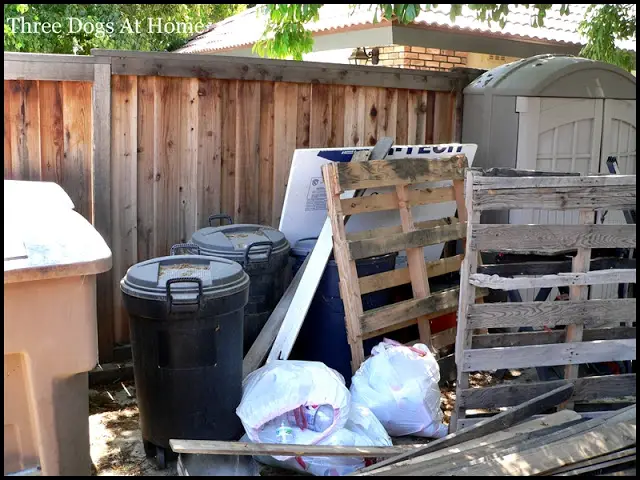 On the South side of our house we have a large concrete pad where we keep all of this stuff.
Unfortunately all of these things were visible from anywhere in my backyard.
So what is a girl to do?
Well I decided to make movable fence panels. I wanted them to be small enough to be easily moved and sturdy enough to stand on their own.
What was the budget for this project?
A big fat ZERO!
So I scrounged around and talked a shop owner and a fence contractor in giving me pallets and
old fencing for FREE! Not an easy task here in California.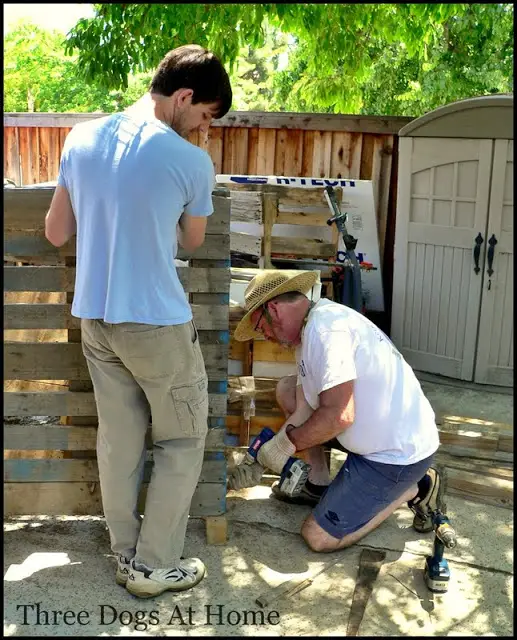 So on a Sunday morning my sweet husband and my wonderful son started tearing apart some of the pallets so we could use the 4×4's as feet for the fence sections.
My original idea was to use the 4×4's as the feet for each section and an entire pallet as the fence section.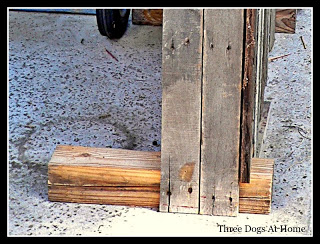 My idea for the feet worked really well.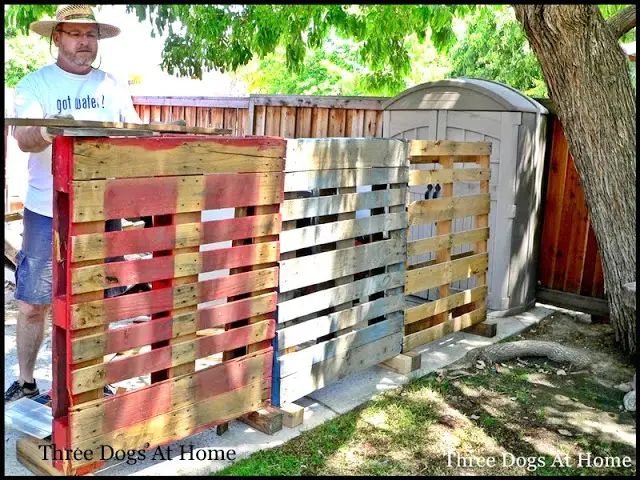 But when we got the sections together they did not block the view enough and we could still see the junk we wanted to hide.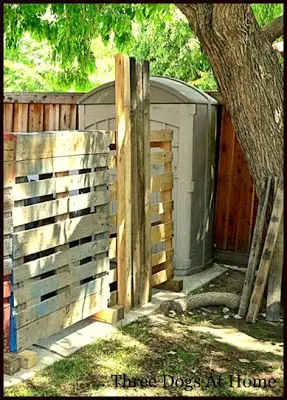 After bouncing around a few ideas we decided to use the old fencing I got from the contractor on the front of the pallets.
And since some of the boards needed to be trimmed we ended up with boards of different lenghts which turned out to be a blessing. We love the random rustic look of the sections.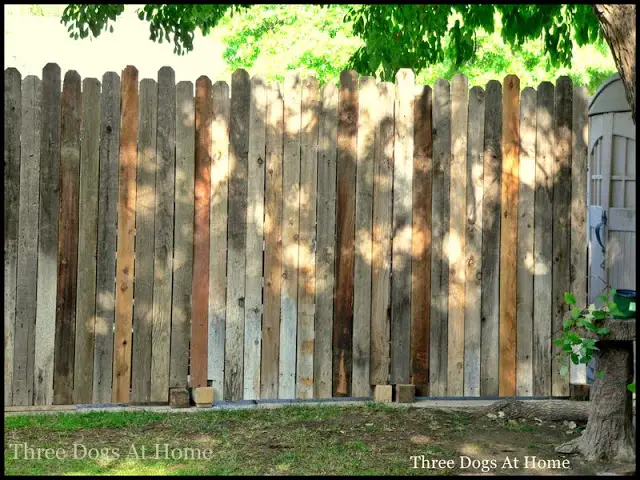 I love how all this junk is out of sight! And even with the added weight they are still lite enough to move around easily.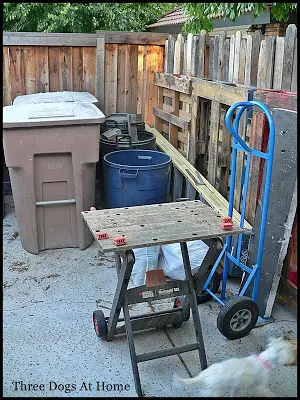 Look at all this junk hiding behind the fence sections. If we need more room we can simple move the secions closer to the lawn.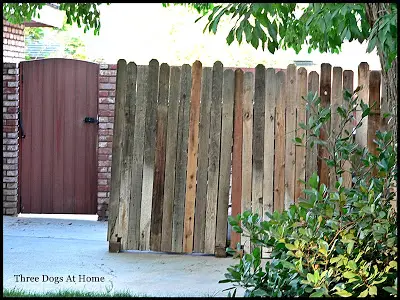 And now this is the view from the pool. Hurray!
Thanks for reading,
@ Three Dogs at Home
Traci, thank you so much for taking over my blog today! I love how you used creativity to hide unsightly items with a budget that can't be beat!

Curb Alert! friends, to visit some more of Traci's projects go say hello over at her blog, Three Dogs at Home!

Hope you are all having a great week so far! Today we signed final papers to sell our home so it is now a done deal, one step closer to sanity!

Happy Treasure Hunting!
~Tami