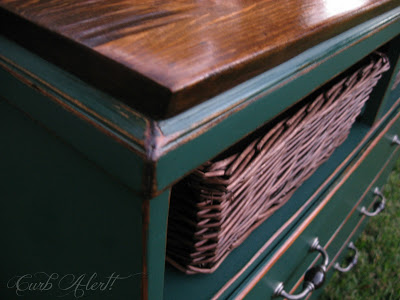 I am very excited to reveal the 
Spartan Green Dresser.
My friend asked me to repurpose her daughter's baby changing table into a new media cabinet for her 
Here is what we started with. 
Years ago she had a friend add a top to a plain dresser and converted into the baby changing table. 
Cute!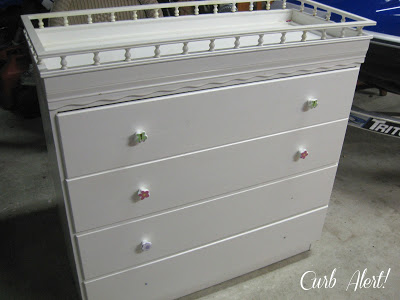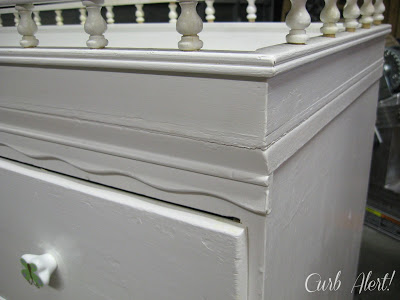 Now baby is a big girl (5 years old!!!)  and momma is ready for a change.  
 "Why Spartan Green" you ask?  Michigan State Spartans is near and dear to her heart so she decided that the color green was the direction she wanted to go for the media cabinet.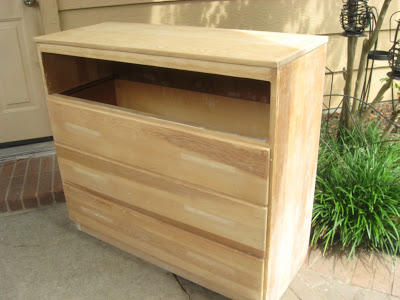 I was hesitant at first about staining the top (due to lots of nail holes) but after a bit of putty, some stain, and a few coats of the green I LOVE IT! 
I pray she does too.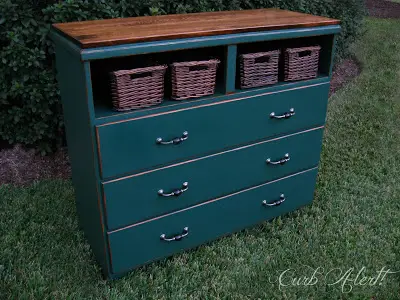 I eliminated the top drawer, added a shelf, reconstructed a bit and added hardware and baskets.
The hardware pulls are brushed nickel with brown knobs (they look more black in the pics)
I think the brown is carried throughout the piece nicely.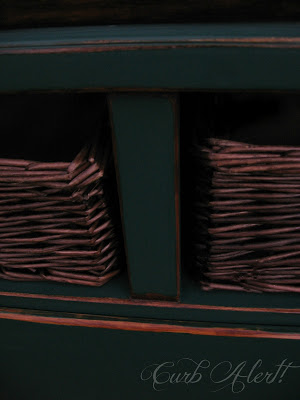 Did I mention how much I LOVE the baskets? 
They are the perfect size for movies, video games or cds. 
Notice how they can be switched around.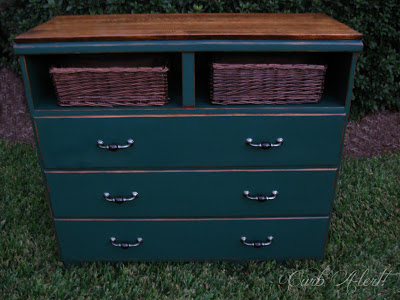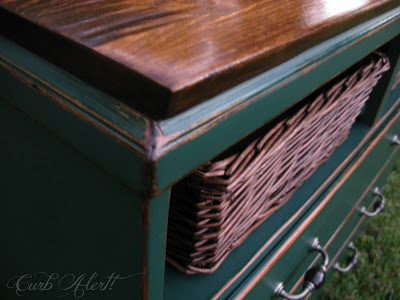 I get such a rush by the staining process.  I love to see the beautiful wood that is revealed after sanding away years worth of layers and layers of paint. 
Thank you my friend, for having faith in me to work on your dresser.  
I hope you enjoy it for many years to come while cheering on your team to victory season after season!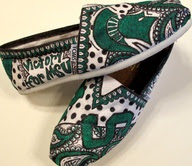 Happy Treasure Hunting! 
~Tami
                                                         Stay Connected with Curb Alert!