Once again I am so excited to share with you my latest transformation.  No "
Shoulda, Coulda, Woulda
" on this one, I am keeping this no matter what MyLove says!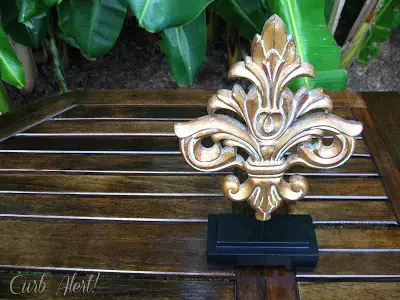 Actually when MyLove first saw it he said, "Wow, I love it – I think it's Teak Wood"  I did a little test on the bottom side first and I don't think it is, hence the decision to stain it.
First let me tell you that I have a few Curb Alert Scouts in the area.  I love that my friends support my little habit!  Well, my friend texted me a description and address last week and I ran right over to check it out.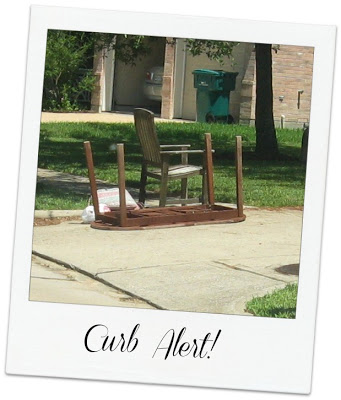 The legs were still bolted on so I told myself since it was in broad daylight that I would only grab it if no power tools had to be involved.  (That's a thought, maybe I should just carry power tools around in my car for those "just in case" times like this.   Thank goodness that the bolts easily came right out.  The table was super heavy but I was able to lift it and the chair and squeeze them into the car.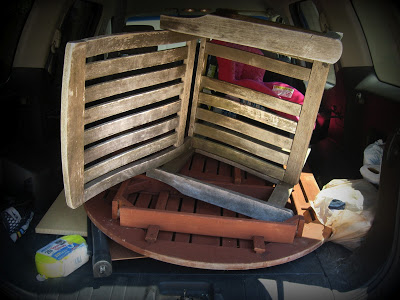 I started sanding right away.  Don't know why but I am just so in love with the process of seeing something so gross and discarded and patiently transforming it to reveal it's hidden beauty.  I think everything has potential, except for the Butt Ugly Chairs!  But we won't go there again, I promise. 
I swear, it literally took me less than an hour to sand the entire top.  That reddish paint came off super easy!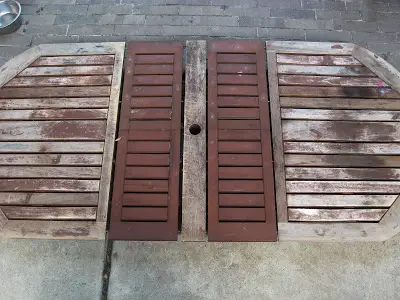 Lookin' like there's hope here.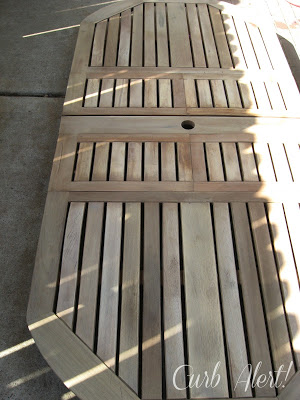 So let the staining process begin!
(While listening to some awesome music in the 100 degree heat!)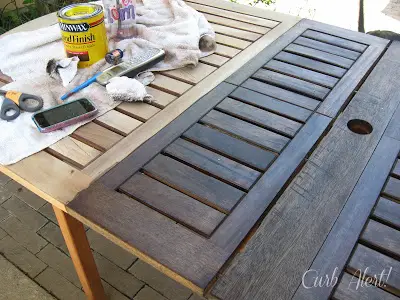 Wowza!  It cleaned up well!  I love it and like I said, it's a keeper!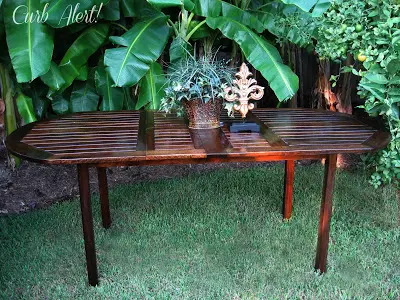 The stain really brought out the beauty in the wood and look how the Poly has made it SHINE!  
That's what has got me HOOKED!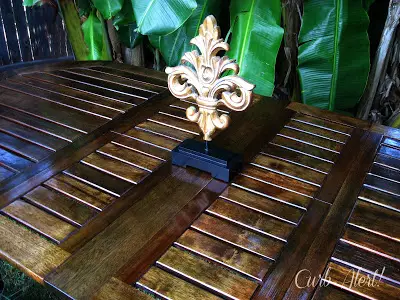 Isn't it pretty up close?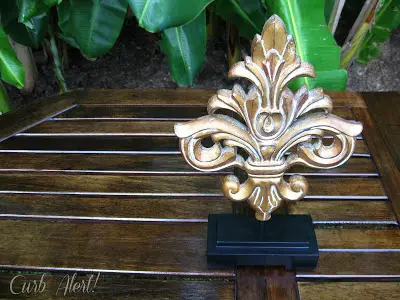 And here's a little secret, it has a foldable leaf in it that hides away in the middle.
Sweet!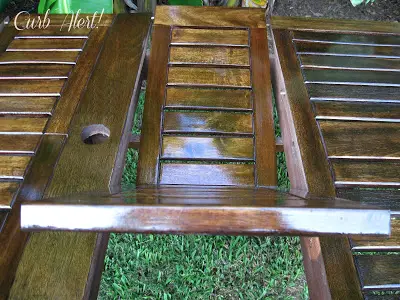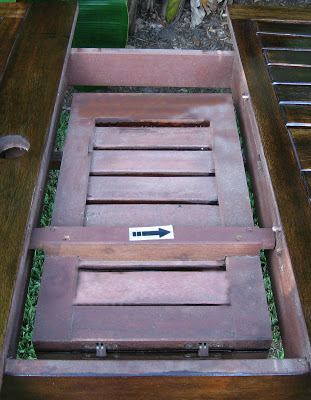 Smaller version for more intimate meals like there's ever intimate meals in this household w/4 kiddos!: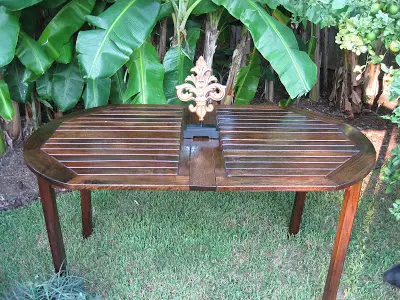 And my own secret is that I didn't paint the underside.  No one sees that, right? 
I've only sanded the chair a bit so it still looks a little shabby and needs a little work first to make it less rickety.  Once I finish it though I think it will look great next to the table.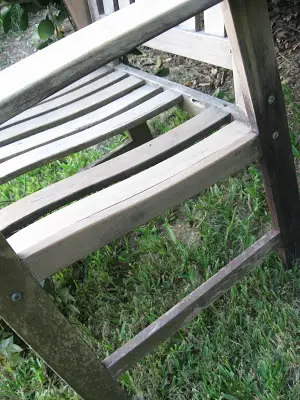 It looks a lot redder in the picture than it really is.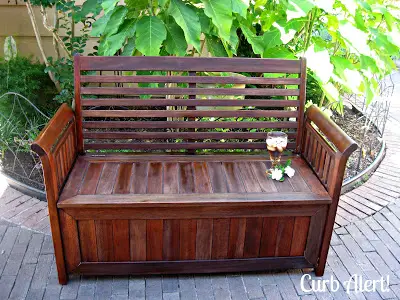 Well, off to go ride the jet ski and then the pool.  I promised my kiddos I would only write this post and then head out to enjoy our holiday weekend. 
Maybe we can come back and have dinner on our new outdoor table!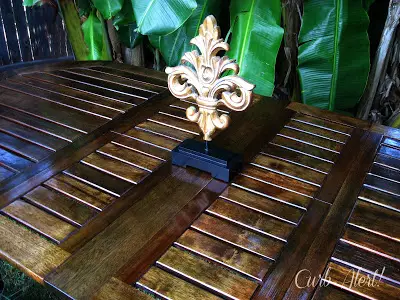 I am thrilled to link up to these fabulous 
Link Parties
 this week.
Happy Treasure Hunting! 
~Tami
P.S.  Thanks to my new
Facebook
Followers this week!  I've enjoyed another simple way of keeping in touch with you all!