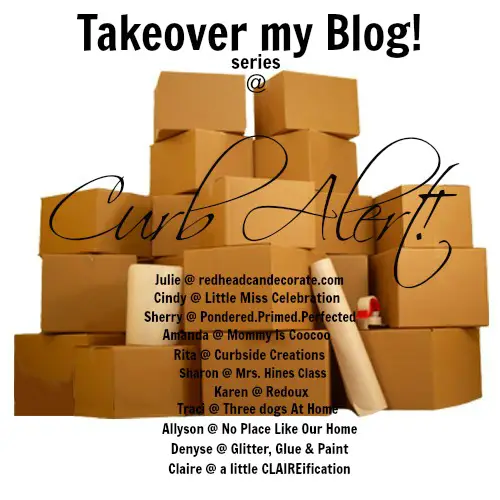 Hi Curb Alert! friends. I have really missed you but life has been so busy! I'm happy to let you know that we closed on our new home last Friday! WOO HOO!!!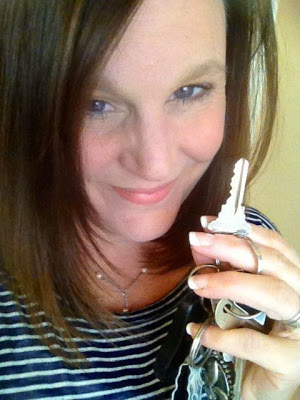 I am so super excited! Now the fun begins as we are preparing for movers this Saturday!
During this whole process I have had absolutely NO TIME to work on any of my fun DIY projects, much less the time to blog about them!
I have also realized that my kids really need me more than ever in the middle of this transition time as they are preparing to leave their comfort zone. It's as plain and simple as with all of this home buying and selling I have missed being MOM! I do not want to overlook important events in their lives and want to be there for them 100%.
I have decided to take a little break during the month of May but I don't want to leave you hanging, so I have asked a few of my blogger friends to help out and guest-post for me while I'm on the move. I was thrilled at their responses and in a very short time they have sent me posts to fill up the entire month of May! I am so excited for you to meet them, as they are some of my favorite bloggers. I know you will just love them too!
I have given them free reign –
Anything goes, let's see what they come up with.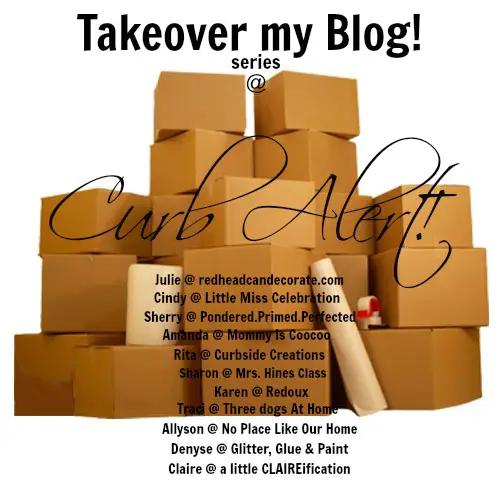 and Paula @ Chillin with Quillan
Kelley @ The Grant Life
Be sure and check back on Friday at 9am as Claire @ A little CLAIREification is kicking off the series with her Red Pepper, Onion, and Bacon Tart Recipe!
So please stick around and I promise I will pop in from time to time. You can also catch me over on
As always, thank you so much for taking the time to read Curb Alert! It has been such a fun journey!
My new town had better watch out because I am already scoping out their curbside treasures!