The holidays are upon us!
Time for great food, time with family, time with friends.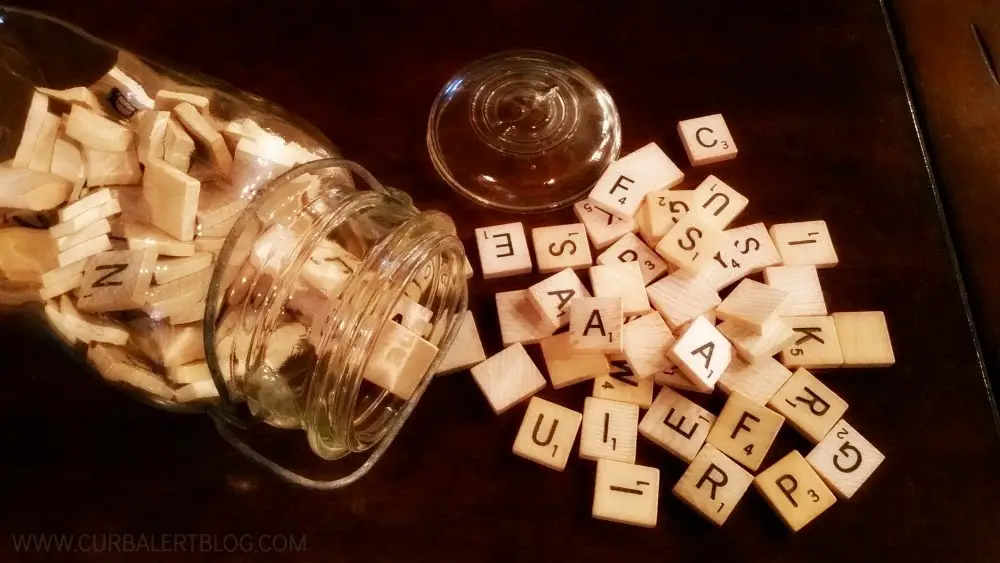 Seems like we try to squeeze in every type of festive activities within only a few weeks, but why not spread it out all year long? 
Wall Mounted Magnetic Scrabble Game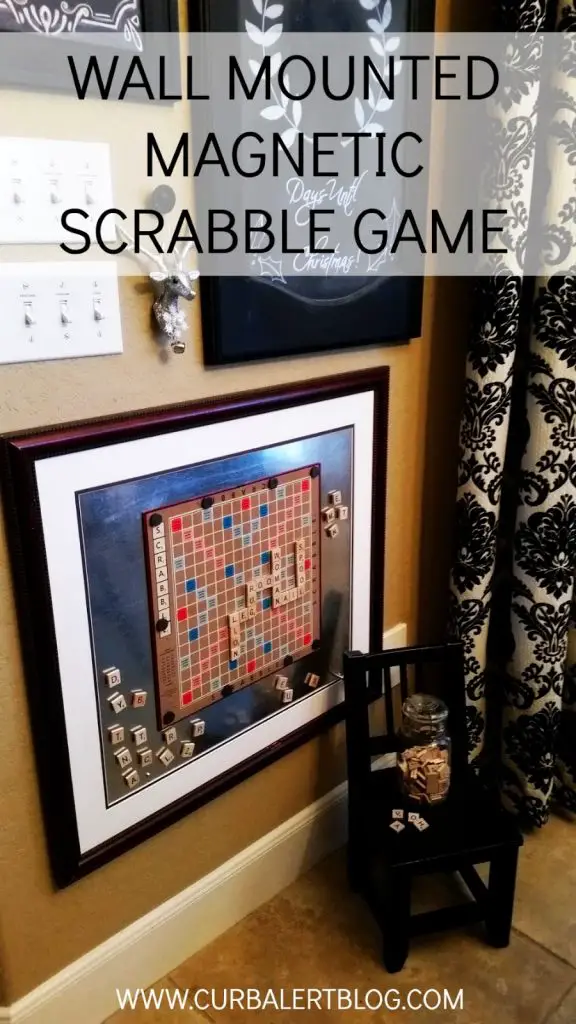 I have seen some floating around on Pinterest and decided our family needed an ongoing game!
*Please note that this post contains affiliate links*
Here's how I did it. 
I purchased this picture and frame at Goodwill for $8.  It is a great size as it measures 28″x28″!
I took the back off and carefully got rid of the glass.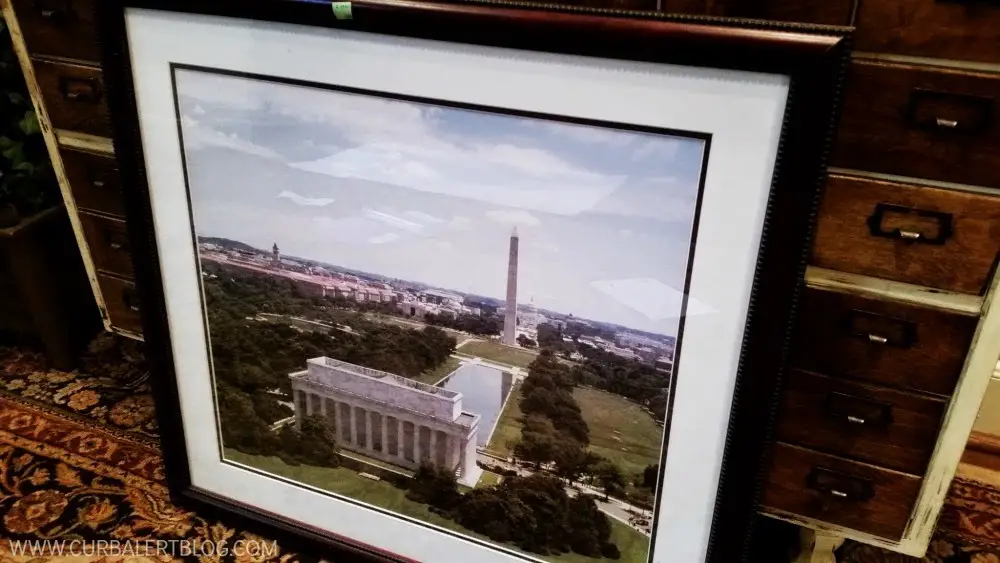 I purchased a piece of sheet metal from my hardware store for less than $20.  I was shocked that it fit perfectly behind the mat.  Great, I wasn't counting on a mat but even better! 
Be careful because like glass, the sheet metal can be sharp around the edges.
Here is one found online, but be sure and check your dimensions before ordering because it sure would be easier to not have to cut it!  
   I was so glad that there would be no cutting involved in mine.  I'm a chicken when it comes to sharp objects!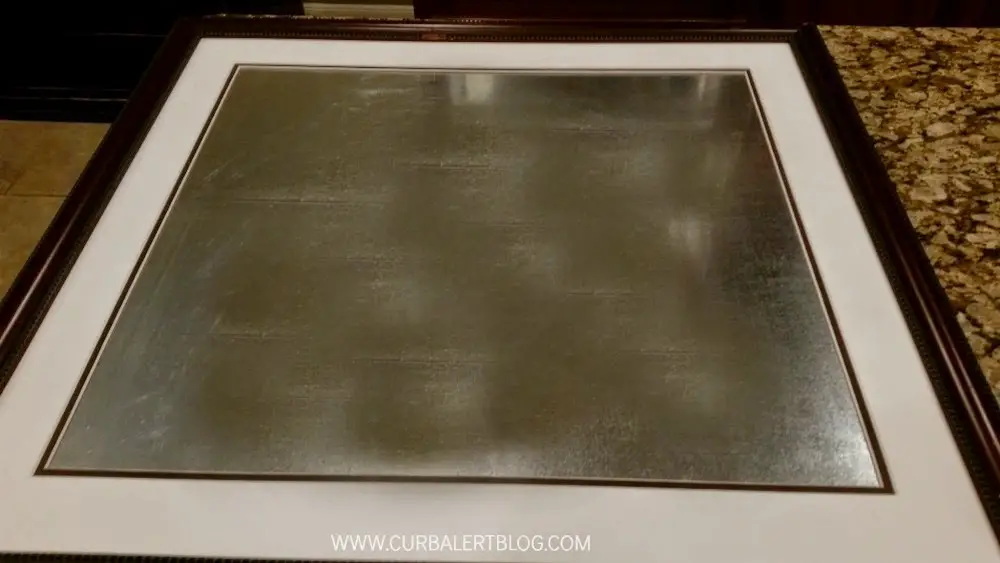 I ordered some super magnetized magnets online.  I wanted to ensure that they would be strong enough to connect the scrabble pieces to the metal through the scrabble board. 

Magcraft NSN0802 1/2-Inch by 1/8-Inch Rare Earth Disc Magnets, 14-Count
You can purchase magnets from the hardware or craft store but I did not want to drive across town and these were delivered in only two days!
I glued the magnets to the back of my Scrabble pieces with hot glue.
Need extra scrabble tiles?  You can order some here…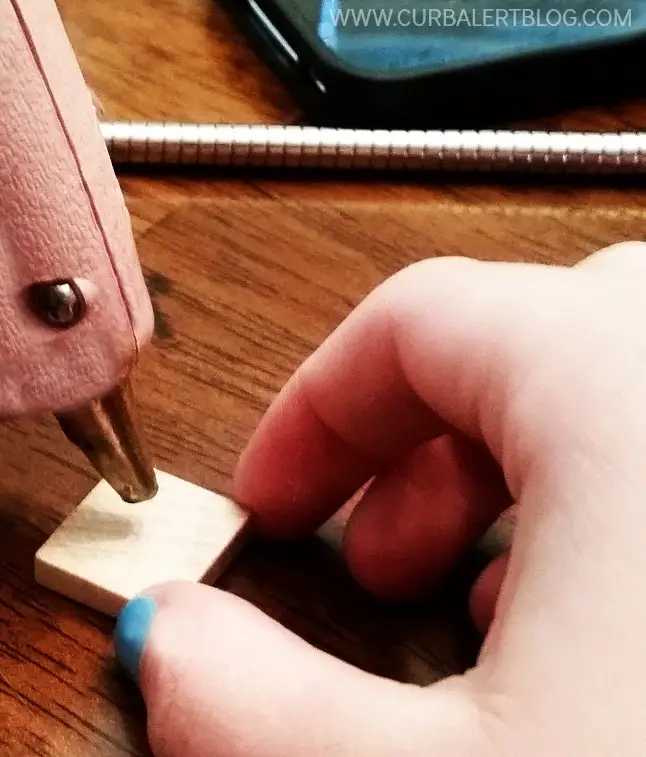 To be honest, the hot glue didn't last long and the magnets popped off after my kids played around with the game all day.  The hot glue did work perfectly with my
Framed Scrabble Project
so I didn't consider it a total fail. 
I ended up using this Gorilla Glue Super Glue Gel and it worked like a charm.  Super strong and easy to work with.  Make sure you are in a well ventilated area though because I could smell some slight fumes.
Thank you Gorilla Glue for saving the day and sending me some awesome samples of Gorilla Glue Gel to try out.  I am now hooked!

You can find some here:
15g Gorilla Super Glue Gel
I sprayed a coat of poly on my scrabble board just for a thin layer of protection and placed it on my metal with larger super bond magnets.  I didn't want it to be permanent so we can move the board game around at any time.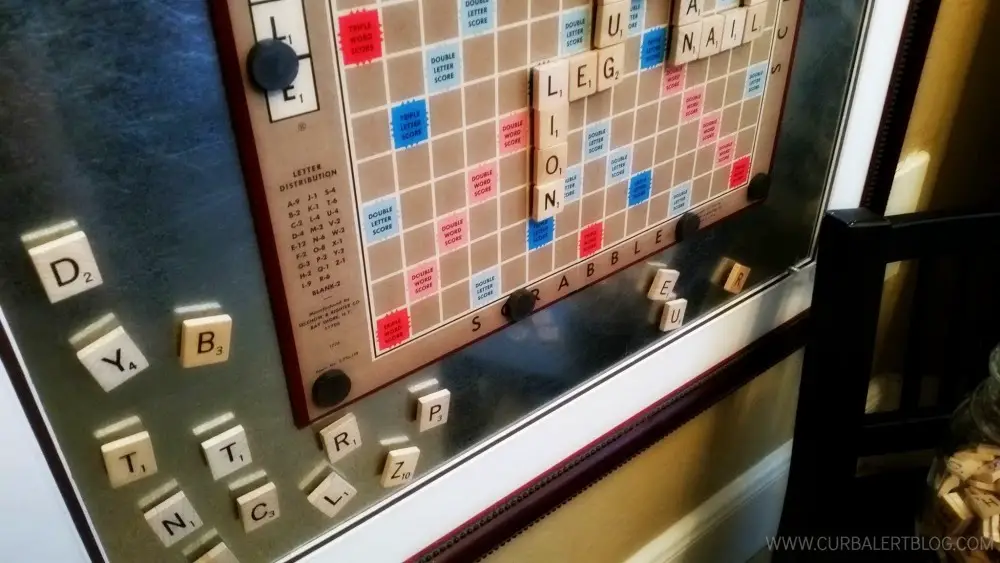 I have extra Scrabble pieces in a jar close by, really about three games worth.  I think I need to order some more magnets.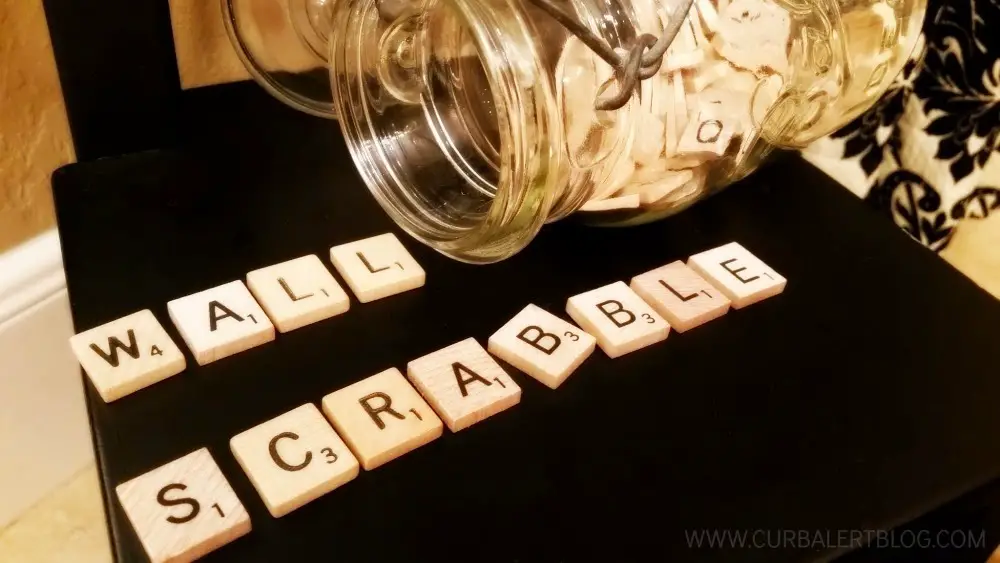 I have the Wall Mounted Scrabble Game included in a gallery wall in my breakfast room where we tend to gather most often as a family.
Everyone is curious about it, even TexieCat!
Wait!  Let me take the picture first!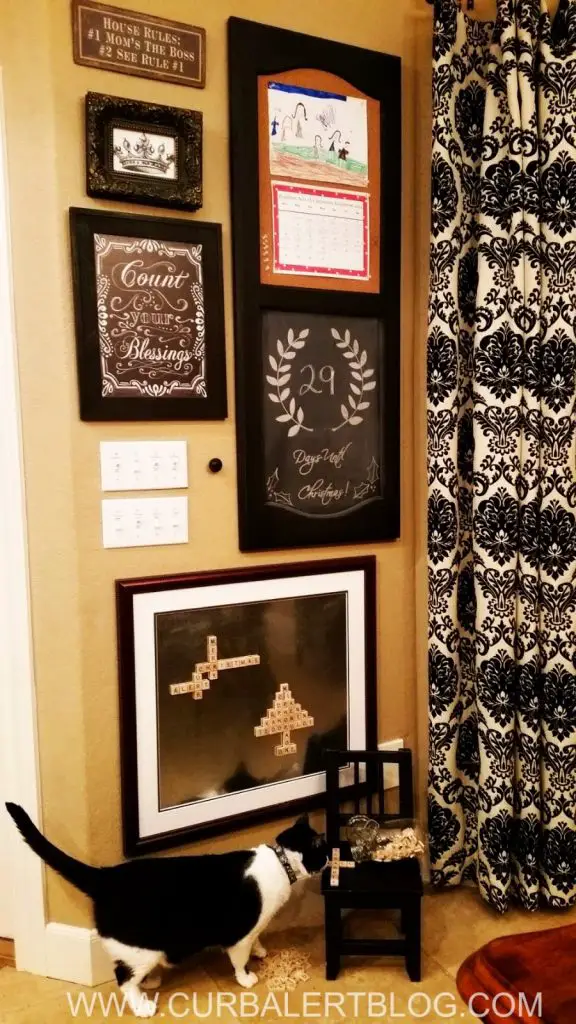 I have noticed the kids walk by it and play the game all day long.   Not an actual game though, one child organizes the letters all day, another child cat messes them up.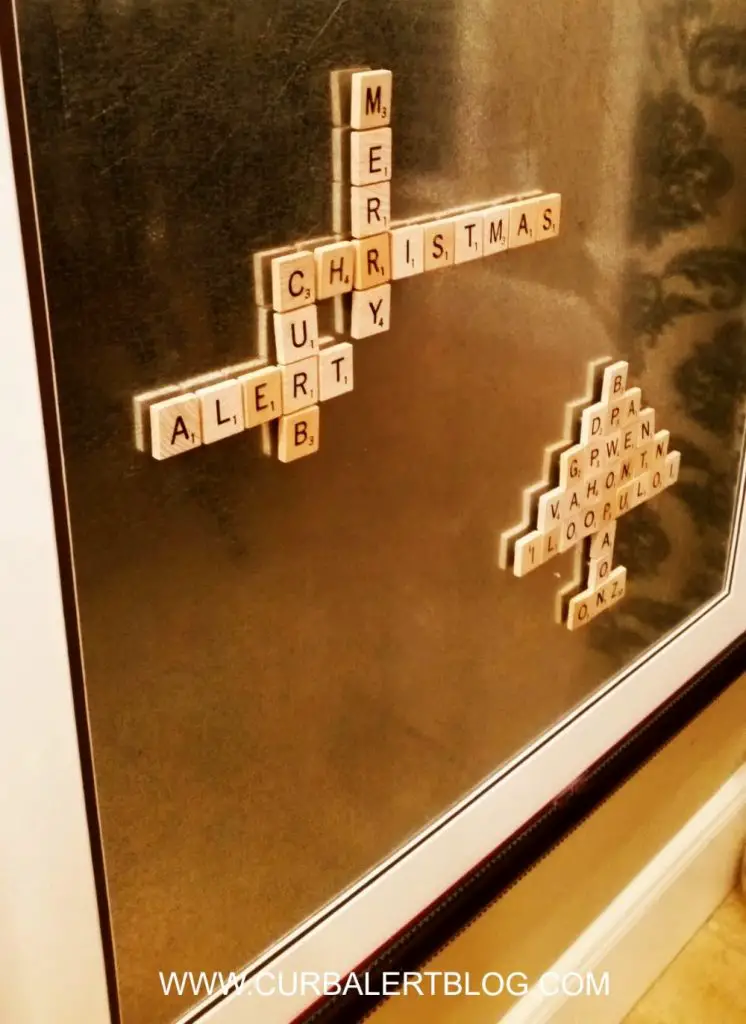 One child writes cute little words with it, another keeps his actual score.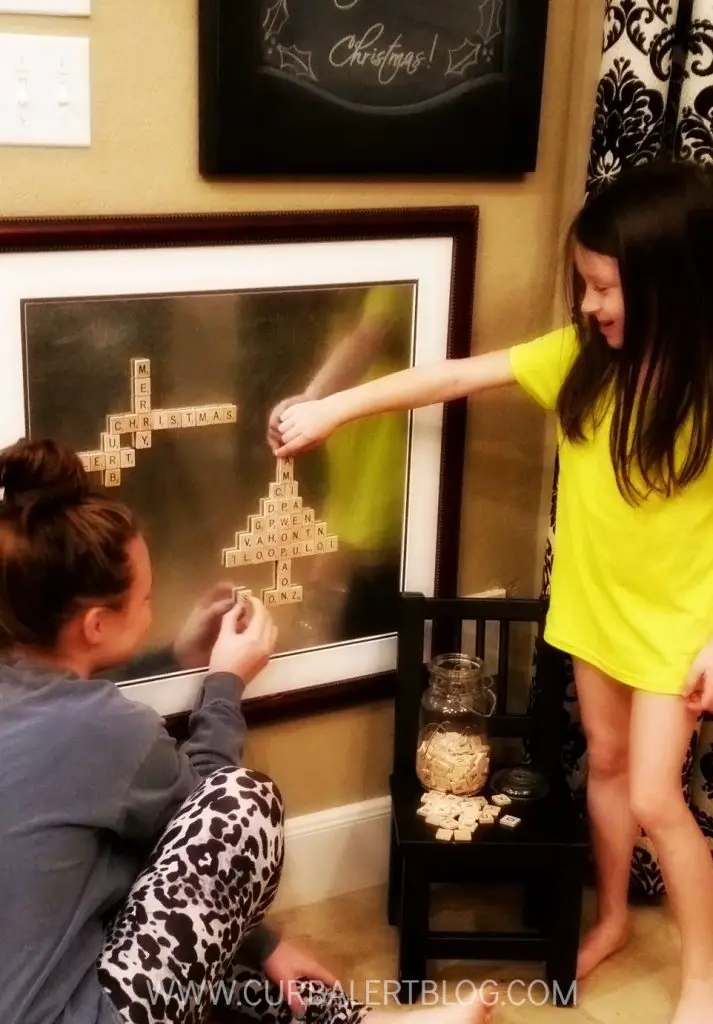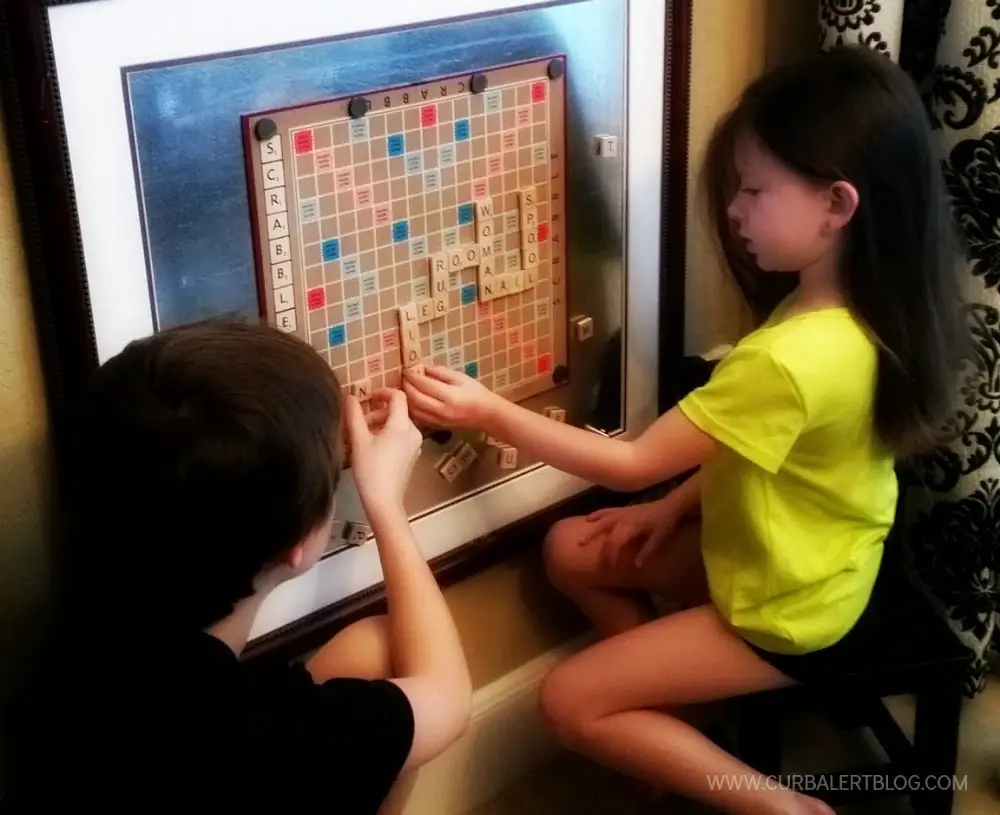 And Oh to be six again! – and get excited over the little things…she found the first letter of her name!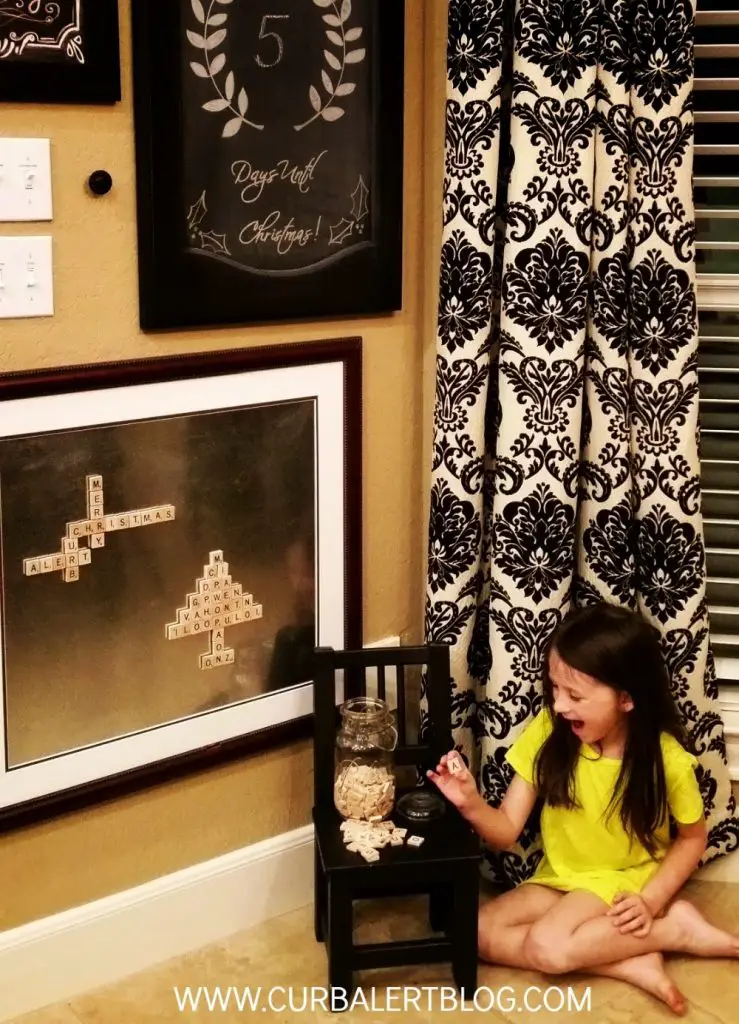 I have come to the conclusion that either way it is great as it has kept them busy off and on while they have been on a break from school.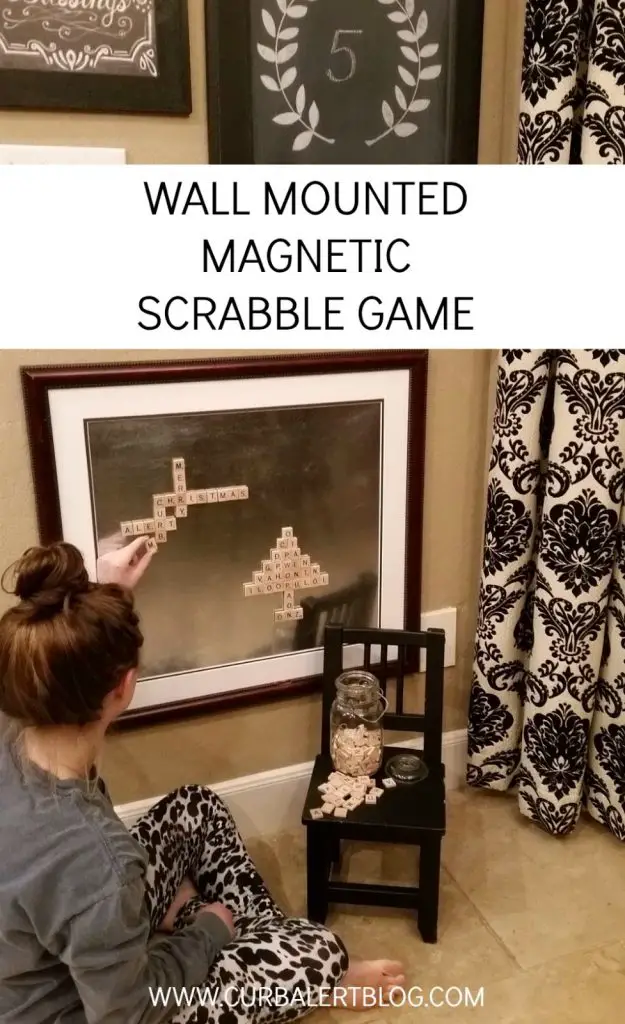 What a great way to spend lots of time with the ones you love! 
~Tami
**There are affiliate links in this post. This does not mean that you pay a dime more when you purchase a product through my website links. It just means I made it easier for you to find something, so I make a few cents when you purchase it. I so appreciate your support of the blog Curb Alert! Thank you!