Okay so I have shared with you two benches recently,
my Outdoor Garden Bench 
Bench #1
and my Kiddie Bench Redo 
Bench #2
 They were so much fun to work on.  I was going to share with you how I refinished another bench that I have found, but decided to just combine them all in one post. 
Wow I just realized that I have quite a collection!
Let me first start with my favorite of all.  This is a set that I inherited from my grandmother (the above is an example of what it used to look like on grandma's porch).  I have always loved this set since I was a child and have such fond memories of sitting in it on her front porch.  I was more than thrilled that I was able to have it and I really cherish it!  Did you happen to notice the $1600.00 price-tag!  I love to compare online like that, makes me feel really thrifty!
Here is the set now in my back yard 
Bench set #3
It rarely moves from this spot because it is HEAVY!!!  I painted it black years ago to match our black metal fence in our previous home.  LOVE IT! and you will have to pry it out of my hands to make me ever get rid of it!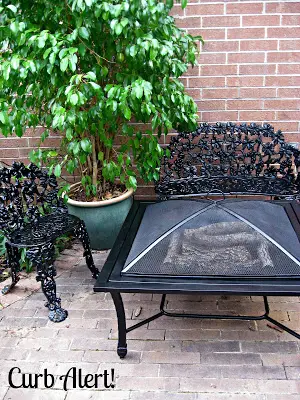 Our neighbors have the exact same set in their front yard and we spend many a Friday evenings relaxing, sitting out under the trees and watching the kids play.
And remember bench #1?  Here is a version at the "Orange Store" priced at $152.00.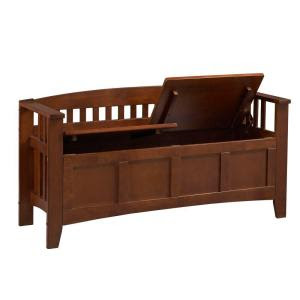 Here's mine, SCORE!
I actually like mine better with the higher back!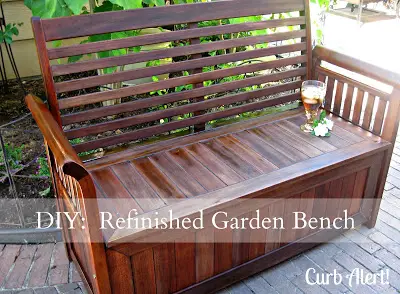 Moving on now to 
Bench #4
 The one I recently found on the curb: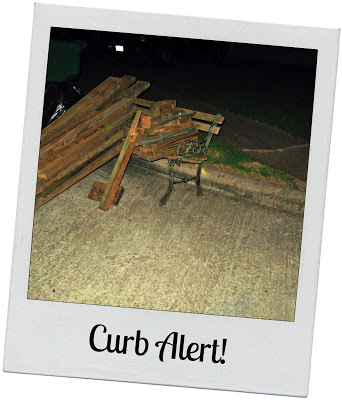 I initially left it there, took a quick picture and then went home.  I laughed as I showed MyLove pictures of all of the things that I left at the curb … b u t …  I thought about it all night and decided the next morning to check to see if it was still there and it was! (except this time it was pouring rain) I lifted all of that wood off of it and loaded it up! I just couldn't pass it up. 
Here it is in its shabby state; worn, rusted and missing pieces: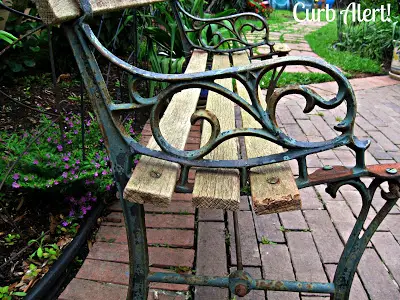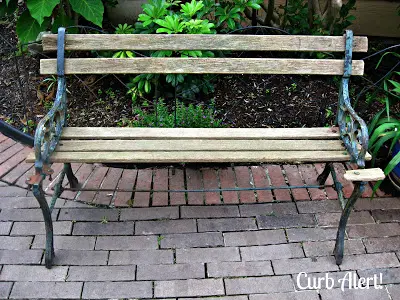 My Love decided he would get in on the action and take over the project.  He purchased and cut new boards for it, cleaned and painted the iron pieces and now it looks great!  It costs us around $20 for the cedar boards, screws and bolts.  
He did a fantastic job, if I do say so myself!
I love how he encourages me on my silly curbside endeavors!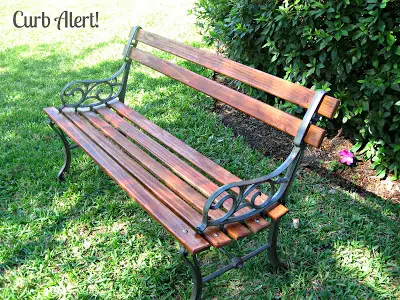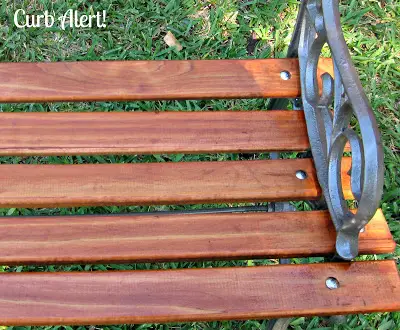 It now resides outside of our back gate next to my new curbside planter.  I'll tell you more about the planter in another post  🙂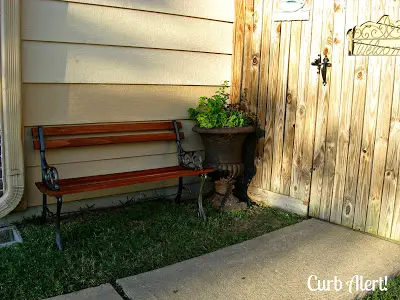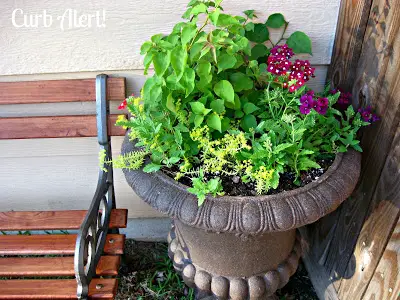 Hmmm, let me think now – 
Bench set # 5 
There is another set of benches that I found a few years ago, pre-blogging so I have no on the curb "before" pictures.  I actually found the bench 4 houses down from mine, it was HEAVY!  I d r a g g e d it home in broad daylight!  Then a year later the neighbor across the street from where I found the bench set out two iron chairs.  Of course I grabbed them up!  I was excited to now have a matching set! 
I spray painted the iron parts and touched up the wood a bit so now they look like they belong together! 
I cannot wait to give them a real makeover because they are still a bit shabby, but again no time right now – our big party is in 5 days!!!
Before: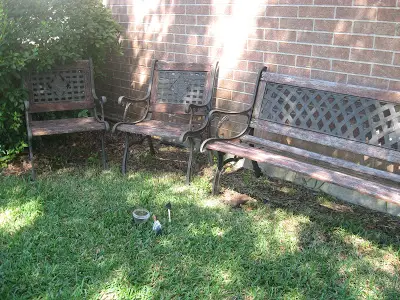 After a tad bit of cleaning:
(I'd better at least replace the missing slat so someone doesn't get hurt!)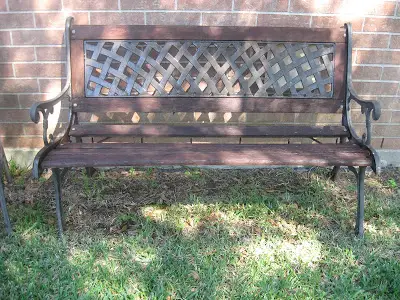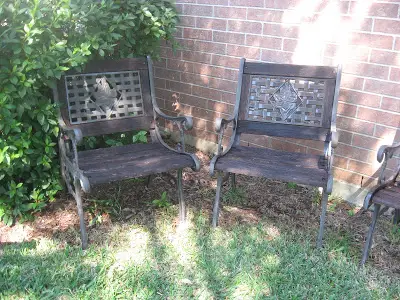 Call Goodwill People!  
I cannot stand to see these out in the trash one hour before trash pickup!
I don't know why I get such a thrill out of fixing these up, I cannot wait to finally work on this one.  Why go out and spend over $100 when with just a little bit of time and effort you can transform it to almost good as new? 
New "Orange Store" Bench similar to mine above $108.00: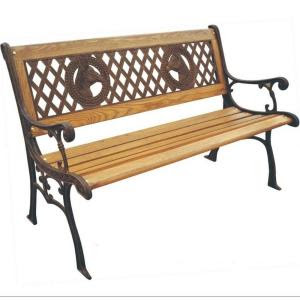 Finally, another favorite of mine is 
Bench #6
It's another bench that I purchased in a box at our local grocery store for $48.00.  I had to put it together with a little help from Bubba.  He is the Lego expert so was a crucial part in interpreting the crazy instructions (in English and Chinese!)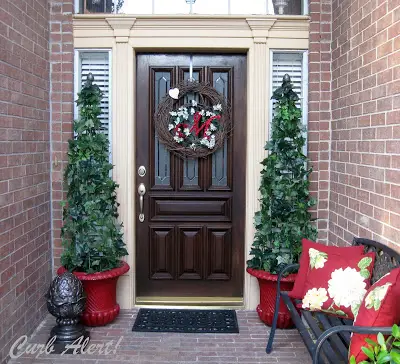 It's made of some kind of  metal but I love the finish of it.  It sits on our front porch and looks cute with our red pillows on it.  
So there you have it.  Do you think I am a bit mental?  I didn't realize I have 
SIX BENCHES
 until writing this post! 
Tis the season of everyone throwing out their old outdoor furniture and you better bet I'll be right there to scoop it all up!