Hi friends!  Welcome to my favorite day of the month – our Themed Furniture Makeover Day!
This month's theme is "Black"
My favorite piece of all time is this Black Dresser Makeover that I did a few years ago.  It was definitely a drab to fab transformation and I tried my best to achieve the distressed Pottery Barn finish. I called it my Pottery Barn Wannabe Dresser!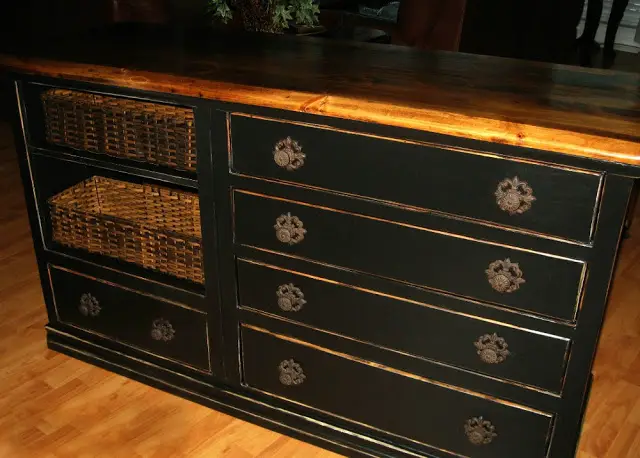 I have had a pine endtable for quite some time and decided to give it the same look as well.  Here is what we started out with: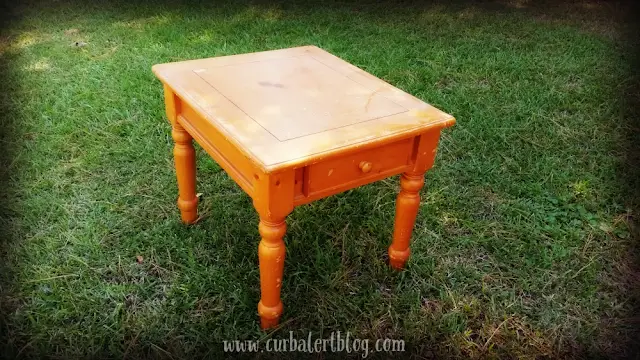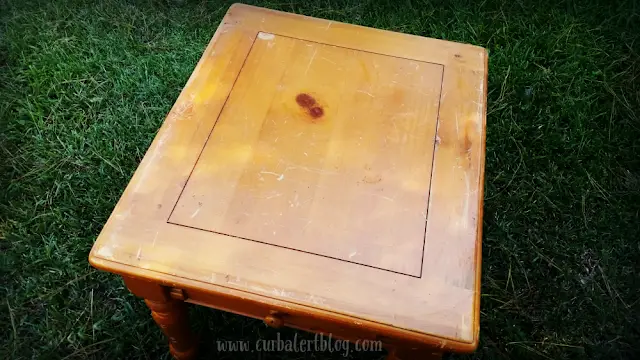 Typical 90s solid wood furniture that I am sure went well with the plaid wallpaper, floral fabrics and faux greenery of the time.
I gave it a quick coat of black and it sat on the back burner for awhile, like for three years a long while until this month's theme rolled around.  I promise I am not a furniture hoarder but I do have a few pieces stored here and there!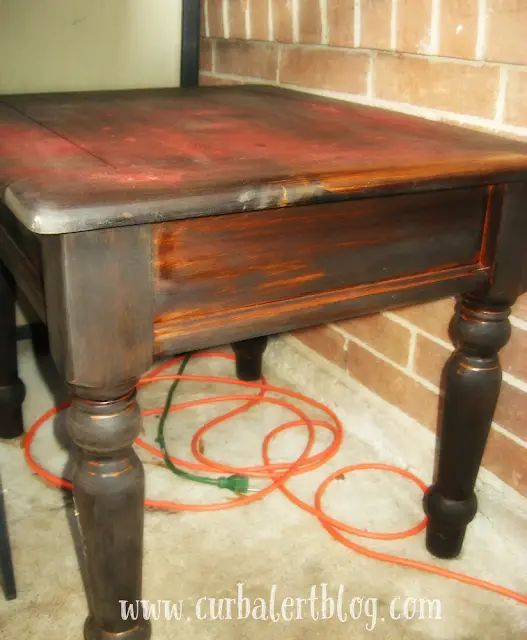 Anyway, back to the makeover.  A few more coats of black satin paint and some heavy distressing on the edges with the palm sander and it looks good as new!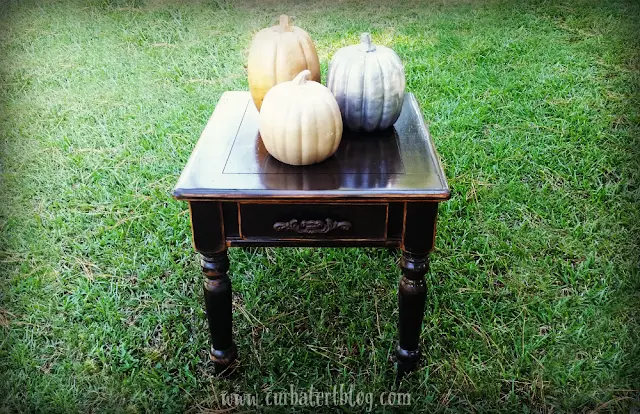 I think the new iron hardware totally brings it up to date. You can purchase similar hardware here:
                         Cast Iron Drawer Handle Pull Fleur Scroll face plate Brown Knob 32
And the Pottery Barn Inspired Dresser hardware here:
Cast Iron Drawer Handle Pull Fleur De Lis Brown Knob 30r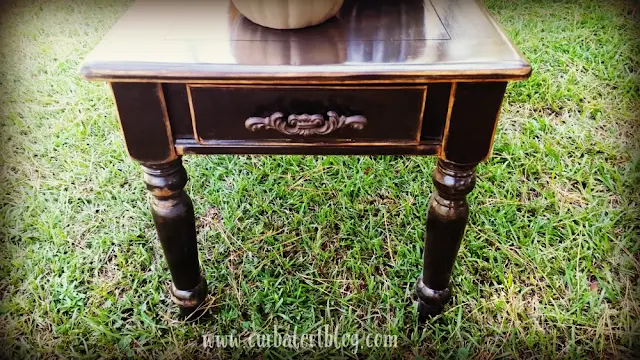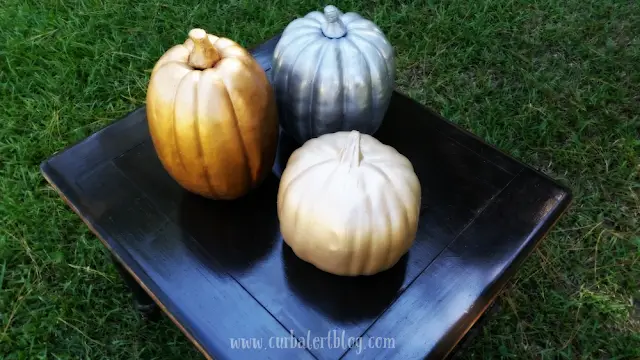 It's going to reside on my porch with a few pumpkins until the end of fall.  It will also be a great place to rest a big bowl of Halloween candy!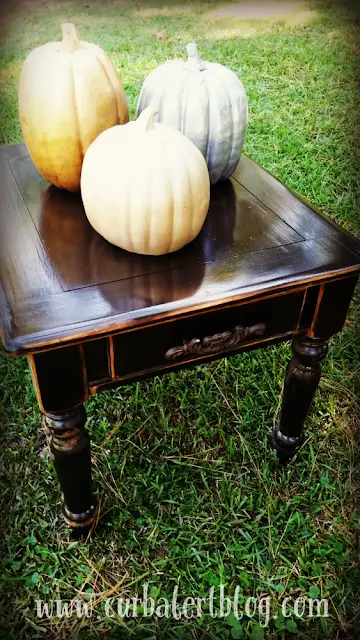 Do you like the look of black distressed furniture? 
I love it! 
Now let's see what my other blogger friends have to show you today! 
~Tami