Happy Halloween to you.  We have about 100percent chance of rain so really looking forward to it/not!
I have a simple makeover to share with you today.  I updated a super old brass lamp that I bought at a garage sale for 5 bucks two years ago and it has sat in my attic ever since…TWO YEARS!
I'm kindof in a "makeover something or get that crap out of the way" kind of mood lately so this lamp was on the chopping block.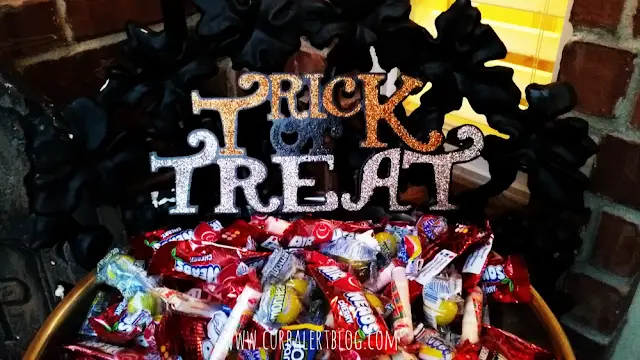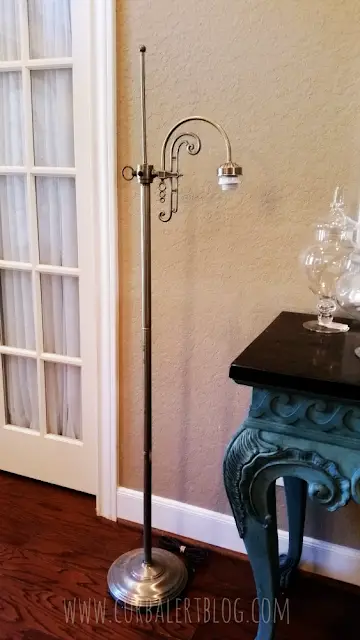 I spray painted it with the cheapest black spraypaint I could find – I think it was $1.99.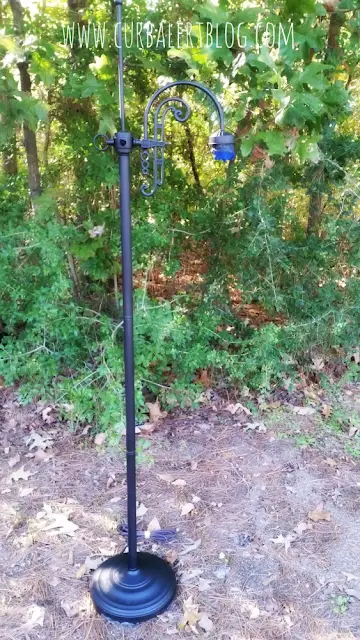 One quick coat and I was done. Nothing too complicated here folks for it is just the day before Halloween.
I recycled an old Halloween Chandelier that was also in my attic and hate to admit I haven't plugged it in, in like forever!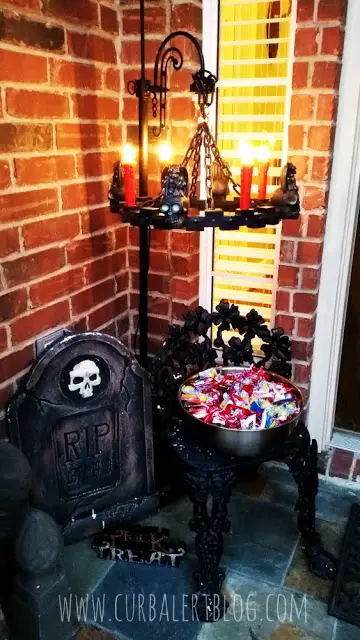 I just hung it on the refinished lamp and done!
My Halloween Candy Chandy Lamp
a.k.a.
My Halloween Candy Chandy!
Now I hope you enjoy  a few pics of our front porch all decked out for the big night: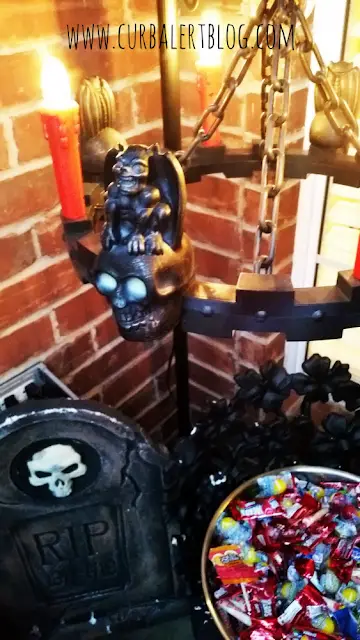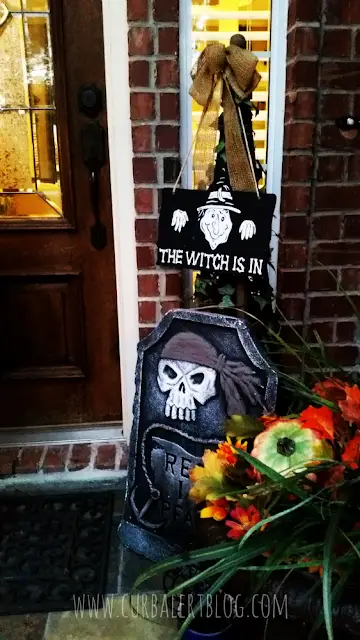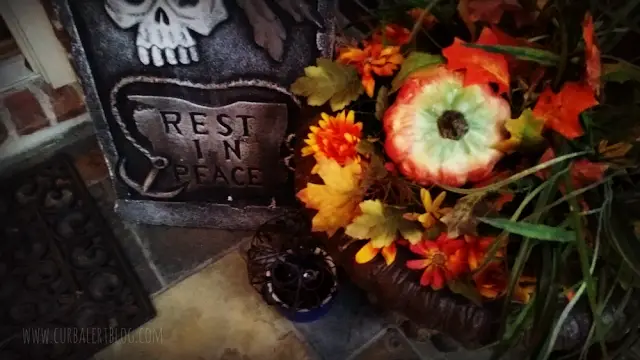 I overheard one of my kids saying that I am the witch!
How Dare them, lol!!!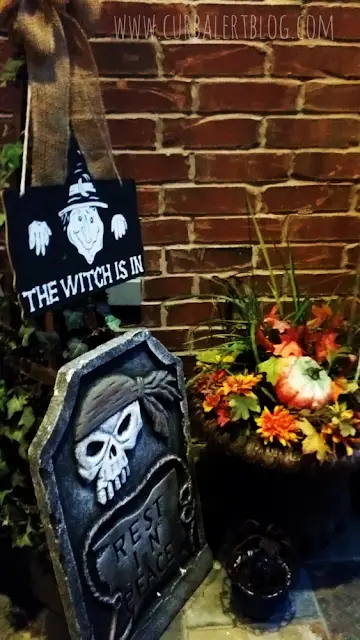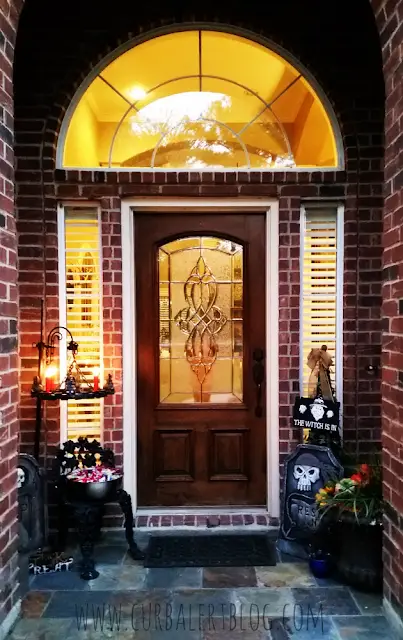 It's getting dark out, I sure hope it doesn't rain!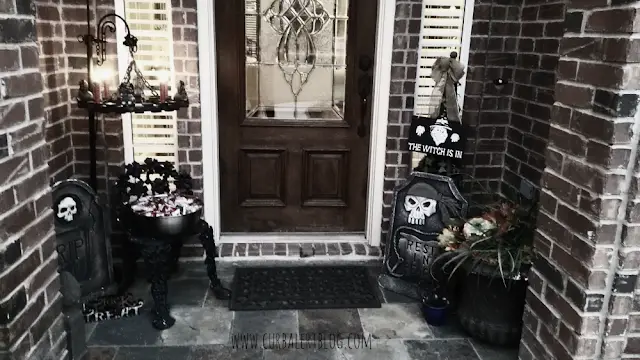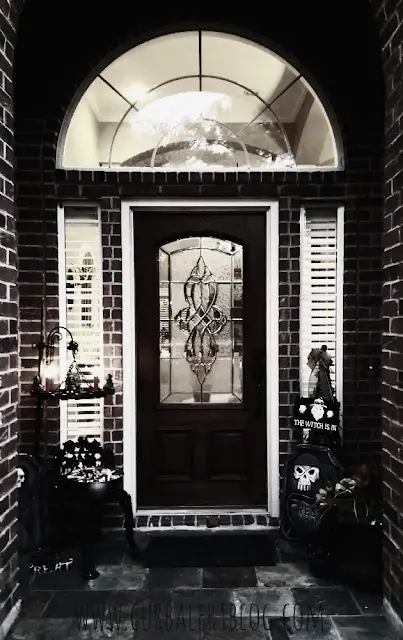 Now that was easy!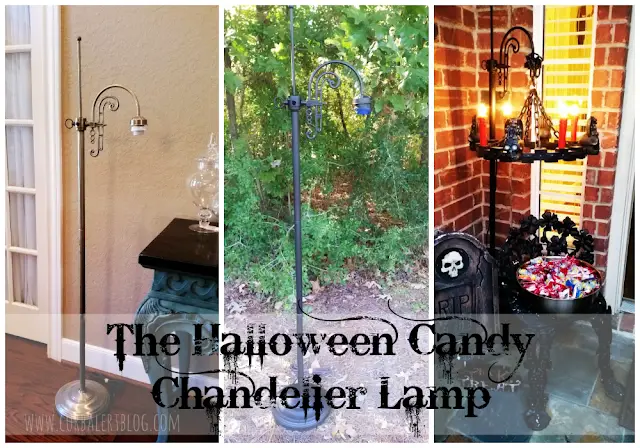 Happy Halloween!
Stay safe and don't eat too much candy!
P.S.  Be sure and check back on Sunday Nov. 1st for a big announcement!  Oh heck, I'll give you a hint by leaving you with this, more details to follow!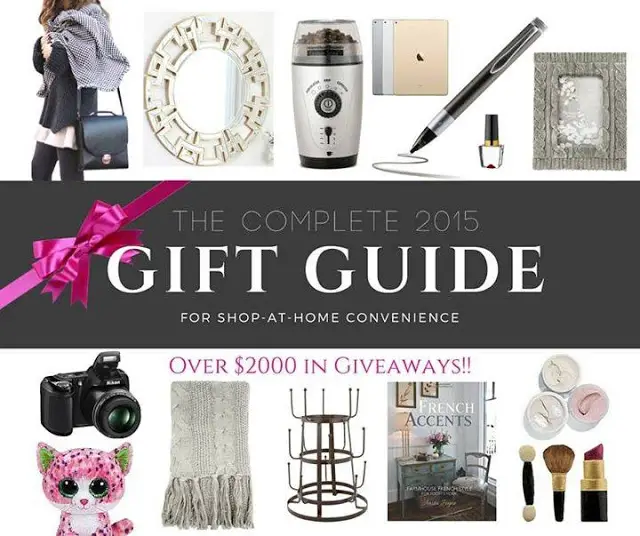 You won't want to miss this one!
~Tami