Hi friends, Tami here!  Shhhh…I'll let you in on a big secret:  Tonight I am giving you a sneak peek at our Ultimate Gift Guide and Giveaway going LIVE tomorrow!
In short, it's over 30 fabulous bloggers that have been working hard shopping all week in order to bring you the most popular gift ideas to help you kick off the holiday season!  It's like an early start to Black Friday without even setting foot into a department store!
Even better, if you scroll down to the end of this post I am giving away a free gift valued at $65 just for you – starting tonight!
First here are the Cohosts, lead by Jeanette of Snazzy Little Thingss – some of my favorite bloggers!  There are now combined Giveaways totaling over $5,000! – thanks to these ladies!
Tonight I am sharing with you my Gift Guide for the Cozy Home! 
 Hopefully the kiddos are asleep so grab your comfy PJs and laptop (and wallet) and Let's Get Started!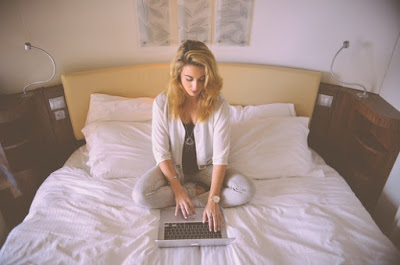 *Please note that this post contains affiliate links…
Think a moment, what makes your home cozy?  To me it's a feeling of softness, calm, and beautiful aromas that appeal to the senses. 
These are a few of my favorite things that makes my home cozy!  You can click on the picture or links below to take you to the shopping source for your convenience! 
1.  A Beautiful Soft, Cozy Blanket:  
2.  Soft, Warm, Fuzzy Socks:  Some are even infused with Aloe for extra therapeutic benefits.

2 Pack Earth Therapeutics Thera-Soft Aloe/Vitamin E Moisturizing Socks: Baby Blue/Snowflakes
3.  Amazing Scented Candles:  Right now I am an love with this amazing candle line (dpm co.) and even better, you can reuse the gorgeous glass jars into something beautiful!  (think cotton balls, plants, paper clips, q-tips).  Anything instantly looks pretty in these!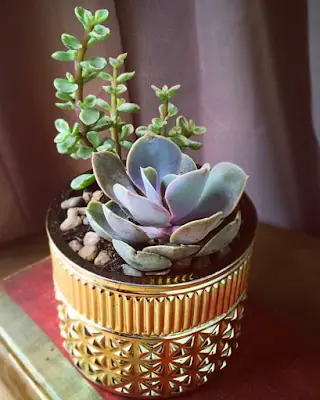 4.  Mercury Glass Candles:  These candles are gorgeous and even more stunning when you display a few together.  At night the light flickers off of the glass and makes the most amazing glow!
5.  Scentsy Warmer:  Okay, I get it. For those of you with little ones or animals it's hard to have a burning flame around. No worries, I've got you covered with this beautiful warmer. This one has the most beautiful amber light glow and fills the entire room with your favorite scents.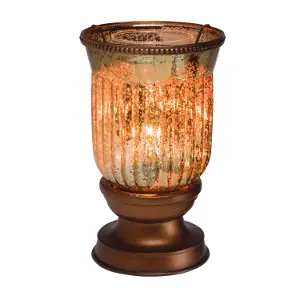 6.   Amazon Kindle Paperwhite :  Turn out all of the lights and cozy up with your favorite reading material.   
7.   Cozy Fuzzy Furry Pillow!   


8.  Fireplace:  The #1 factor in making a home feel cozy is the fireplace. Sitting by the warm fire: the smells and ambiance really makes me feel cozy.  A great alternatives to the wood burning or gas fireplace is something like this.  You still feel the cozy, without the mess. 
These fireplaces are great for indoors or even on patios! 
So what do you think?  I hope that gives you some great ideas for the Cozy Home!  
Now for the fun part, 
The Giveaway!
I am giving away one full size Scentsy Amber Fluted Shade Warmer and Melts! valued at $65 to one of my readers.  Just enter below for a chance to win yours, absolutely free! Good Luck!
Giveaway runs 11/05/2015 – midnight 11/13/2015. Open to US residents 18 and older. Giveaway not affiliated with Pinterest, Instagram or Facebook. Winners will be notified by email and will have 48 hours to respond or a new winner will be chosen.
Please note, the Giveaway is now closed and a winner has been chosen.
I have curated another Gift Guide: 
For Teen Girls,
it has some great ideas
and I would love for you to hop over the check it out.  It will then take you to 50+ more Gift Guides!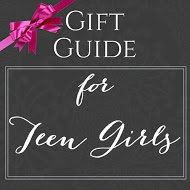 Now remember, there's more!  There are many, many additional shopping lists just waiting for you to explore them. Have fun!
**Please note that there are affiliate links in this post. This does not mean that you pay a dime more when you purchase a product through my website links. It just means I made it easier for you to find something, so I make a few cents when you purchase it. I so appreciate your support of the blog Curb Alert! Thank you! ~Tami