Thank you so much for your sweet responses to my
Naked Bird Dresser Post
, you guys really know how to make my day 🙂 
Here is how I found the dresser on the curb, that Pepto color still cracks me up (I laugh but it would have fit in my LadyBug's room color scheme perfectly about 8 years ago!)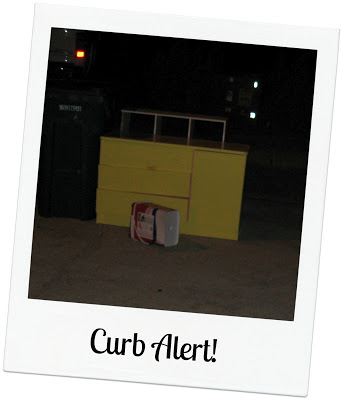 Did you happen to notice what else was there at the curb? (no, not the cat litter box!) 
It was a cubicle shelf unit and although I didn't grab the dresser until the next morning, I DID grab the shelves at that moment. 
Strategical planning, I tell ya!  There was no way that dresser was going to fit in my car at that moment anyway.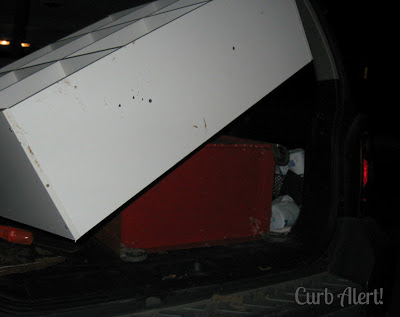 I already have two of these shelves in my kids' rooms and love them.  One holds Butterfly's shoes and the other houses books and toys in Buttercup's room. 
They aren't permanent solid wood furniture but their function is outstanding! 
I had spent close to $50 each previously in the past for them so was glad to add just a bit to my collection. 
Here they are new at Tarjay: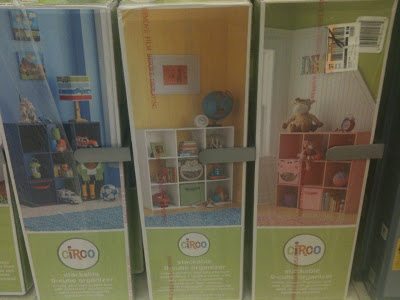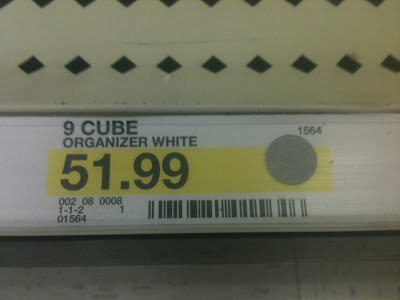 One problem with my curbside shelves.  Some technically tool challenged fool somebody installed the top board backwards! (not me)  Did they use them that way?  Drove me crazy so I quickly disassembled and reinstalled the top shelf.  Here is the original shelf: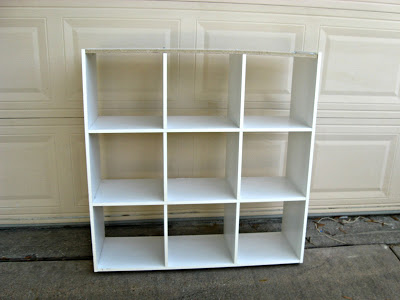 It may not have bothered the previous owner but that would have driven me crazy.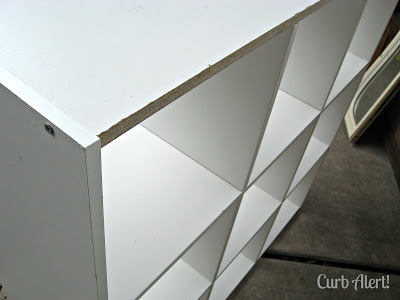 Like I mentioned, I fixed it real quick!
I then wiped down the entire piece with Clorox Cleanup (no they do not pay me or sponsor me to endorse the product)  but I love the stuff and it's my "go to" cleaning solution.   Be sure to not wear black clothes while using it, just sayin'! 
Here it is in Buttercup's room now.  I secured it by screwing it to the one that she previously has in her room and bolted it to the wall to be safe…this girl likes to climb!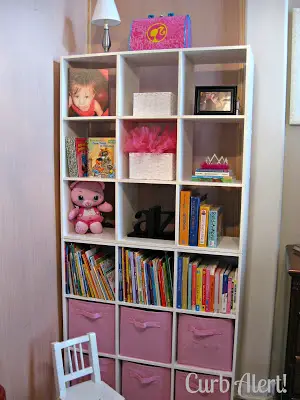 I still need to paint the wall of our new addition, poor neglected child!  Maybe should have done that BEFORE I secured the shelf.  I'll deal with that later, but for now it must be safe!
Check out some of her reading material!  Gotta train them at a young age, right?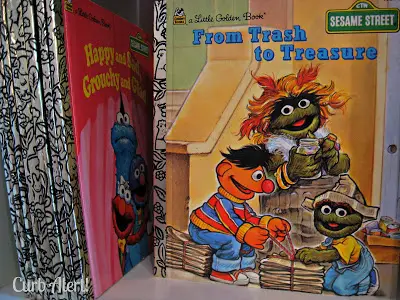 I had this picture made into a canvas.  I just love how her hair was all static'd out!  Makes me smile 🙂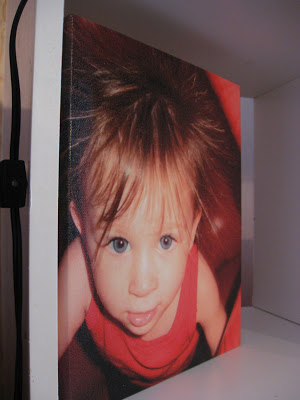 On a final note.  I've got friends on the lookout for me as well.  One of them spotted this little cubicle shelf on the side of the road.  This is her picture that she texted to me from her phone.  A bit blurry but I am sure she doesn't slow down to a complete stop to take a embarrassing pictures of trash like I do.  
I give her an "A +" for capturing the image for me!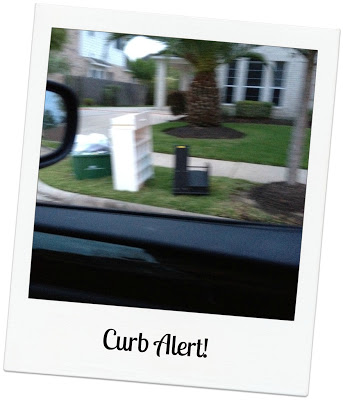 It was only in the neighborhood next to mine so I ran over and grabbed it.  It looks brand new like it had never been used.  I still wiped it down with my trusty Clorox Cleanup and put it in LadyBug's room for her shoes and socks.   She already has it filled up and put it to good use.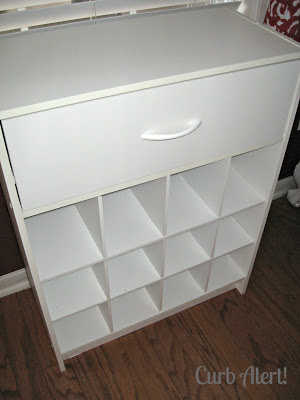 I'll spare you pictures of her shoes but you get the idea.
Please don't forget to link up to our Friday Block Party at Curb Alert!  I love to see all of your creativeness.
Thank you so much for stopping by Curb Alert!  I almost have 500 subscribers – WOO HOO!