Hi guys!  Seems like it's been forever since I have posted an indoor furniture project, so now is the time!  Speaking of time, it just seems to fly this time of year.  What have you been up to?
Here's what I did today: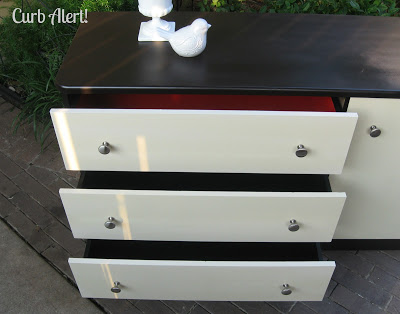 Remember this dresser I found last week?  I actually passed it up when I took this picture and went on home.  I convinced myself that I really don't have the storage for a dresser and have no business holding on to it until I do need one.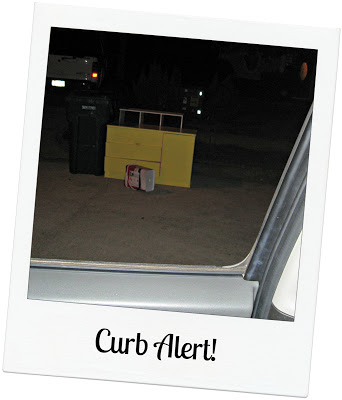 The next morning it was oddly still on my mind, so I was determined that if it was still there when I drove by that I would grab it!   Of course it was still there, are you kidding?  Who would want a bright yellow dresser with "Pepto Bismol" inspired insides? 
This girl does!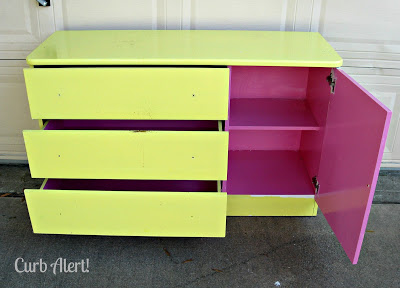 Right when I pulled over, the next door neighbor walked down the driveway.  It was pretty embarrassing so I had to think quick.  I could hear the trash truck a few blocks away.   It was now or never. 
I told him I was on my way to Goodwill and couldn't stand to see this go to the dump.  He then offered to help me load it up! little did he know!
I'm good, I tell ya'!  or pathetic!
Anyway, I got it home and called my friend and asked her if she would back up my story to MyLove that I grabbed it for her to take to her lake house when really I would try to paint it and incorporate it into my own home somehow! 
She quickly said "let me see it, I need a dresser!" 
She ran right over and loved it and described her vision for this piece…a dresser she just saw on the 
Nate Berkus show.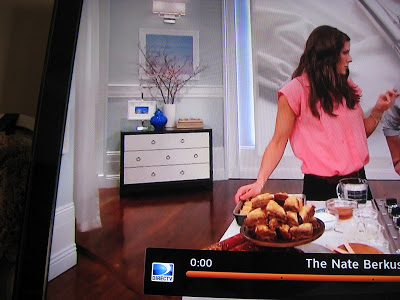 I just happened to have that episode taped so I watched it and snapped a quick picture.  Cute idea with the black and white colors and how easy it would be to replicate.  I was on a mission now!
Funny little side note…Buttercup overheard us chatting and later asked "Mommy, why were you talking about the Naked Bird Show?"  Cracks me up now every time I think about it! 
So it sat in my garage for a little over a week.  My Love didn't even notice it at first until I asked him to help me move it out to paint. 
I quickly sanded the entire piece, wiped down all of the dust and got to spraying!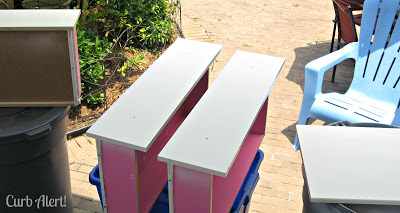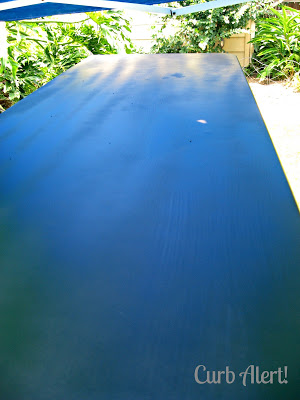 Don't you hate painting outside sometimes?  I had to sand out the little gnats and bugs and spray a few more coats ugggghh!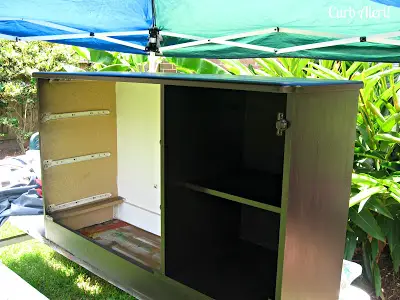 About ten hours later my friend's vision was coming to life!  Wow, I am tempted to keep it now – I like the way it turned out!
Paint reference:  
Rustoleum Heirloom White Satin 
Rustoleum Dark Walnut Satin 
Let me introduce to you The Naked Bird Dresser!
I mean the Nate Berkus Inspired Dresser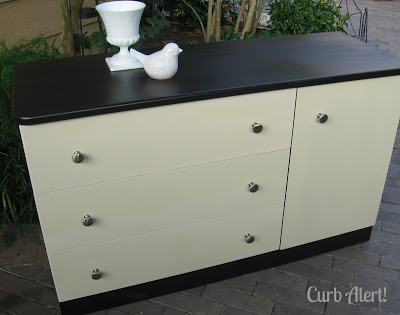 Do you like it?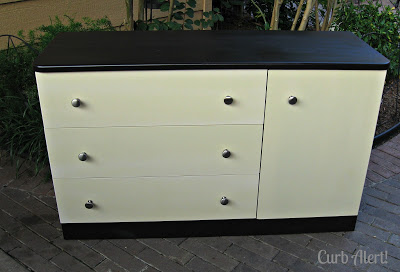 The name is fitting, right? 
Naked Bird Dresser (still cracks me up – hee hee)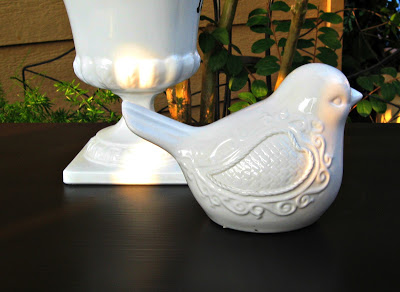 I even painted out the inside to get rid of the Pepto!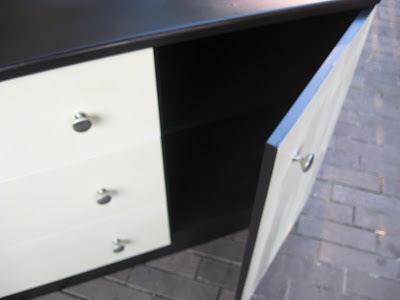 …and included a little surprise for my dear friend.
RED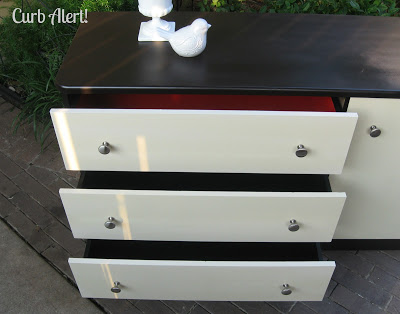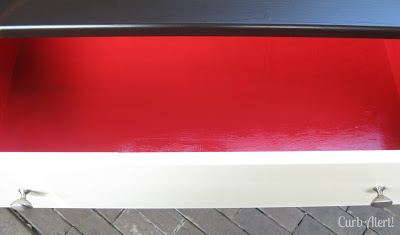 I cannot believe it went from THIS to THIS: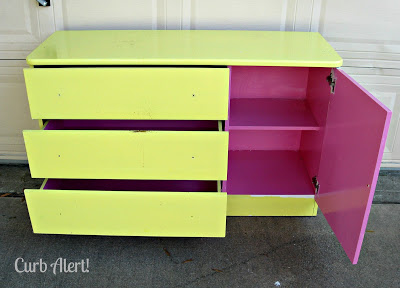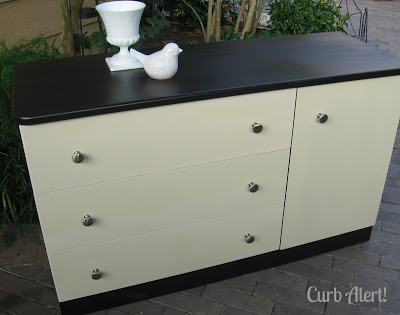 I am very proud and excited about it! 
I cannot wait to see it at her lake house – hint hint! 
It's going to be a great week around here. 
I hope it is for you too!
Linking up to
THESE
parties. 
and