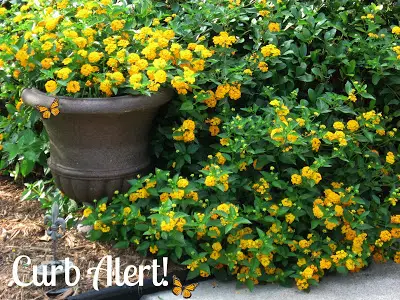 I guess it's that time a year when everyone decides to throw out their old gardening stuff and purchase new because lately I've been creeping the curbs I feel like I am on a roll!
Here are some items that I have found the last few weeks.
 I love how they can quickly be refreshed and transferred over into my own yard looking almost as good as new!  
First up is this set of Faux Garden Urns: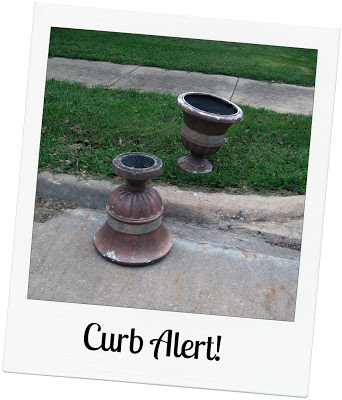 I first showed them to you a few weeks ago in THIS POST: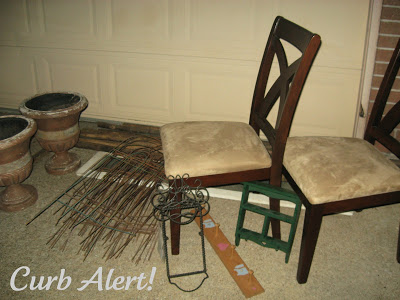 P.S. I ended up dropping off the chairs at Goodwill.  Three of the legs were broken beyond what I was willing to work with right now and besides I already have three other sets of chairs that I need to work on (shhhhh, don't tell MyLove!  I don't think he's realized it yet!) 
Again, here is a reminder of how much they cost at Home Depot new: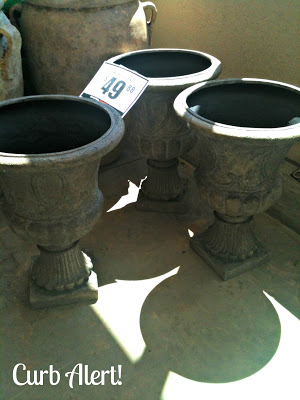 Easy spruce up with the same paint that I used on the Cement Garden Urn last week.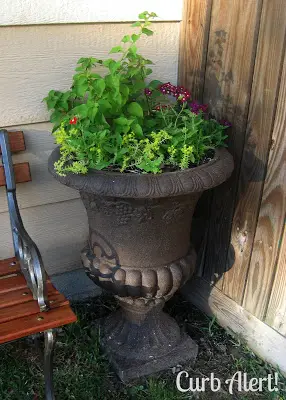 And here is one of the faux urns now: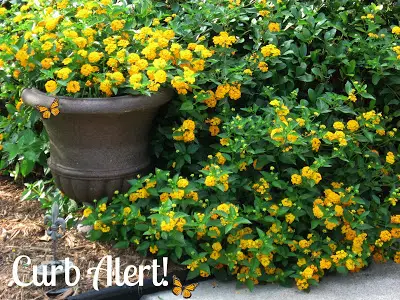 My Lantana plants and butterflies from My Butterfly Garden love them!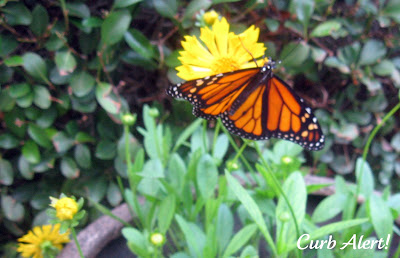 Again, fast and easy! 
Next up is this Glass Flower Pot found on the curb: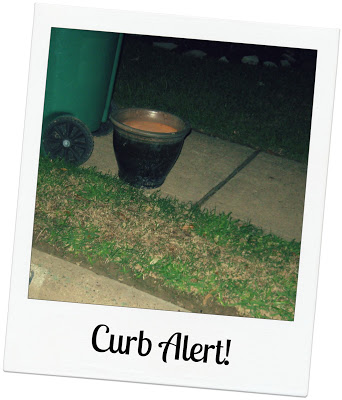 I haven't done anything with it but put it in my flower bed.  Looks okay "as is" for now.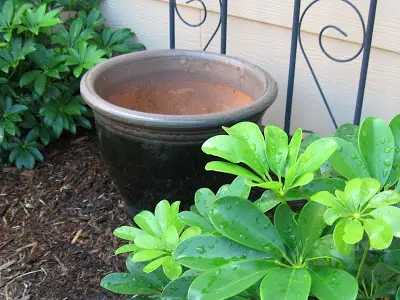 And Finally, these two plastic flower pots.  Perfect condition so I could not pass them up.  Like the glass one, I don't have plants in them yet but excited about their potential.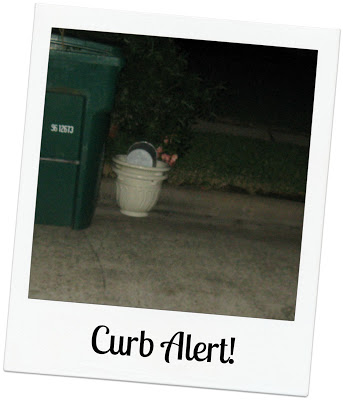 I have to show you the Lantana again, don't you love the yellow? 
Practically NO MAINTENANCE! My kind of plants!