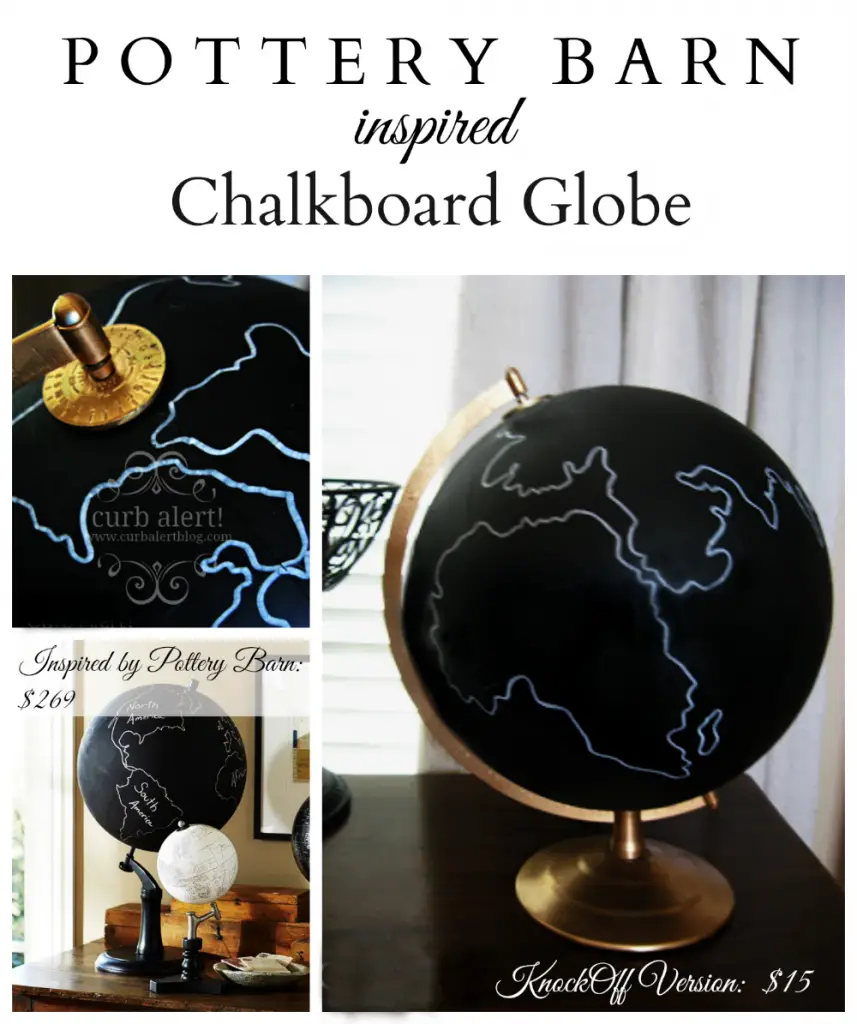 I have always had a thing for Maps and Globes.  I actually used to be a Geography geek but now 20 years later could not even tell you where many of our states are.  With four kiddos in the school system, luckily I am able to learn it all over again so there's hope for me yet.
Look how pretty they are, so many varieties and colors to choose from.   Don't know why I have never really purchased one…until now.
I found this World Globe over at Goodwill for $2 and snatched it up.  The base was broken and it wasn't in the best of shape but I had plans for it so no worries.
I wasn't sure exactly what I wanted to do but I did know that I wanted to paint it to be more of a decorative item instead of it just screaming "GLOBE".
Of course Pinterest has great inspiration so pin away…but be sure to pin from the original source please.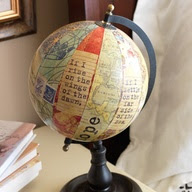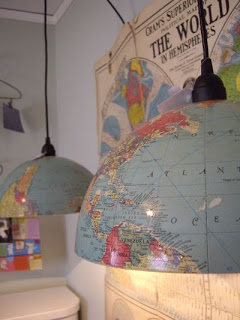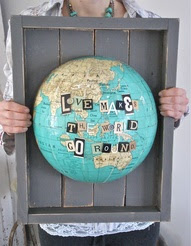 (source)
Which one do you like best?
My FAVE is this one from Pottery Barn with a SWEET price tag of $269!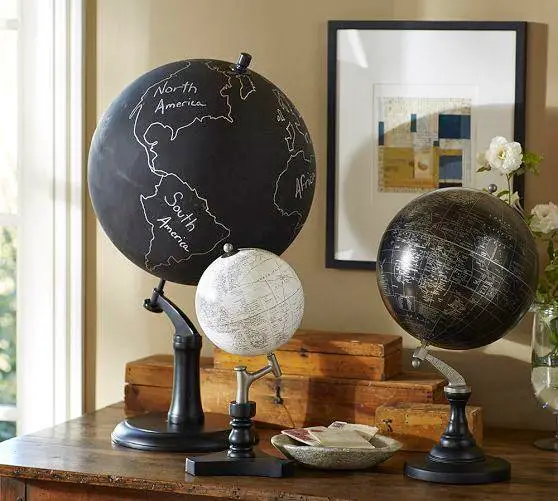 Well first I asked Ladybug to trace around all of the continents on freezer paper and then cut out the shapes.
She did a great job!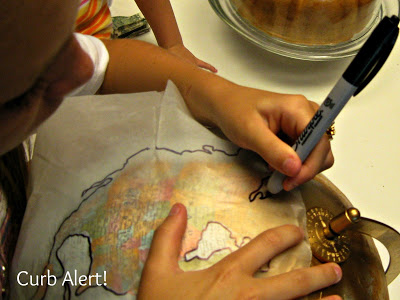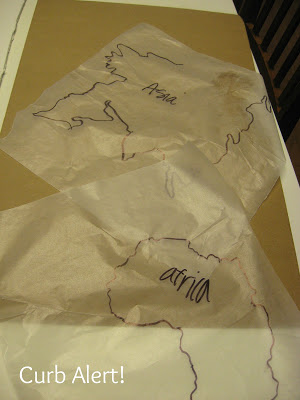 Okay so the black chalkboard inspiration won, maybe you guessed it from the title of my post!
For the next step I  painted my entire globe with  Krylon Black Chalkboard Paint.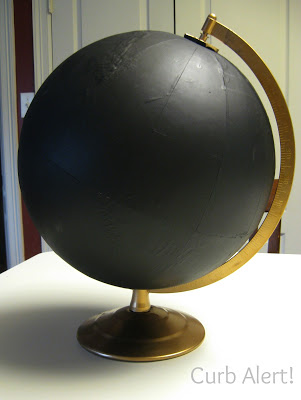 Two coats and it worked like a charm.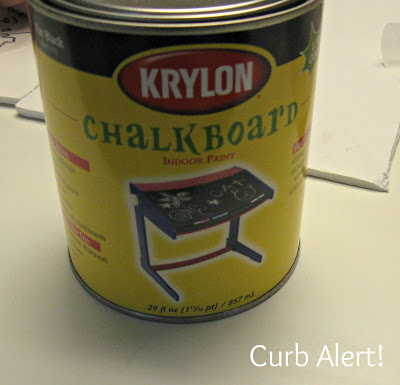 I then taped the shapes back on to the Globe with painters tape
with numerous trips back to the world map on the computer for reference
 as best as I could.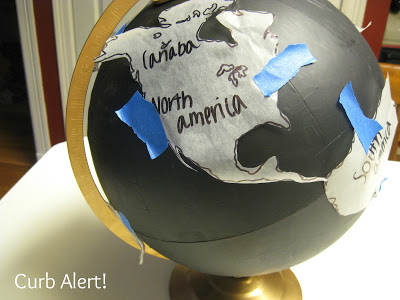 I traced around the edges of my templates with a pencil and then filled it in with Chalk Markers (love those markers!)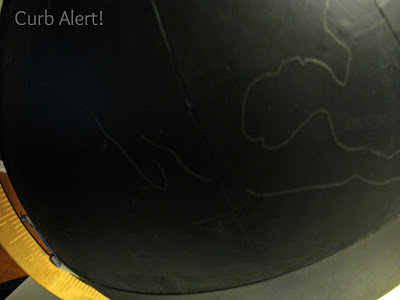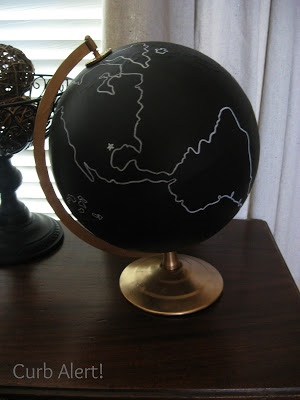 It's not perfect, exact or completely accurate but I like the overall effect of it.  Remember it's drawn with a chalk marker so can easily be changed at any time.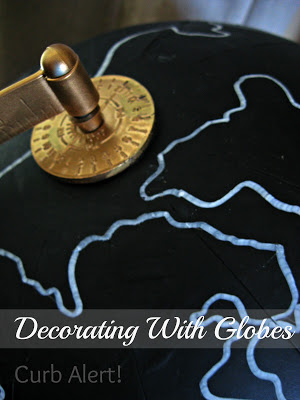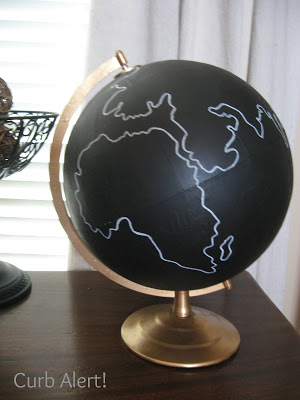 So glad that I finally executed an idea from my Kabillion inspiration pics that I have on my Pinterest Boards.
It sure didn't take very long.  It was one of those projects that has me thinking, "why didn't I do it sooner"?
Hope you have a great week!
I hope it inspires you to make your own!