I know, I know I just posted a blue headboard bench last week but I think I am now in the bench business. 
It's a good thing.
Another good thing is our new friend FooFoo! 
I call him FooFoo but his real name is Theodore and the kids call him Theo.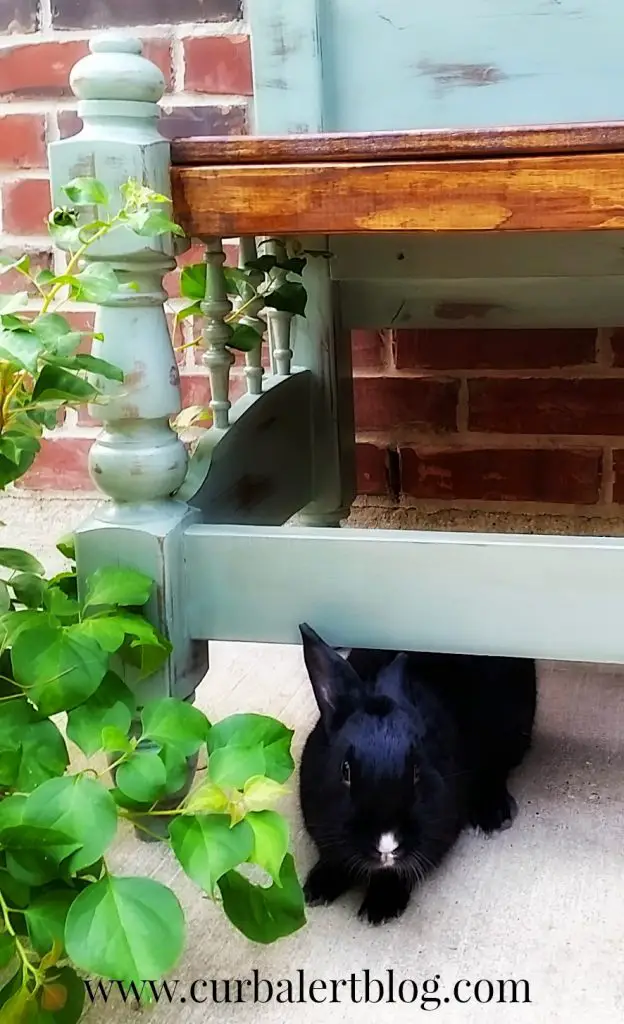 Long story short,
about a week ago we found this precious little bunny in our yard.
Our youngest fell in LOVE and took care of her all day long. 
Her name was Rosie.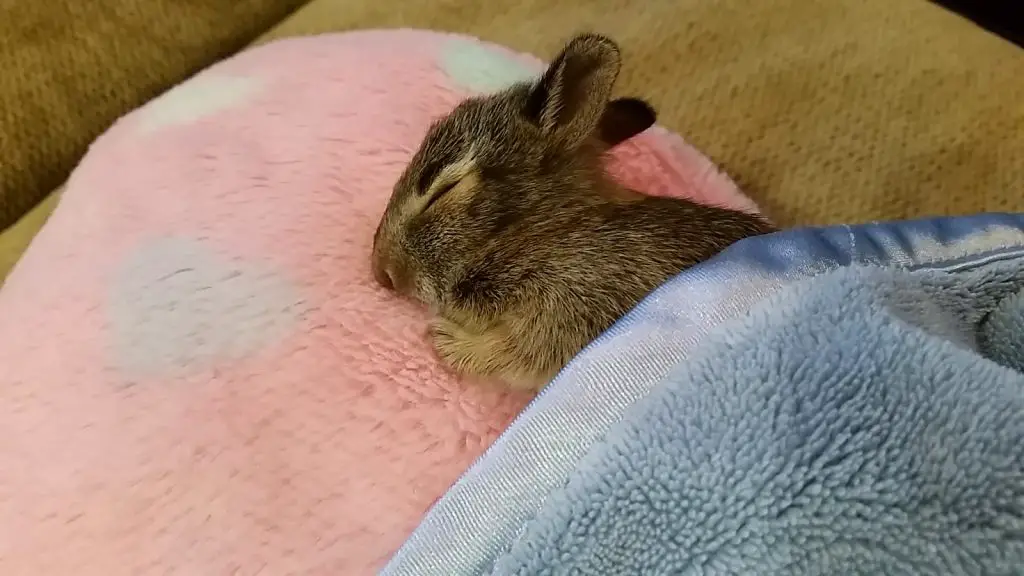 She was only four inches y'all and such a little bundle of sweetness
until she died 
a tragic little death a few hours later. 
Try explaining THAT to a six year old!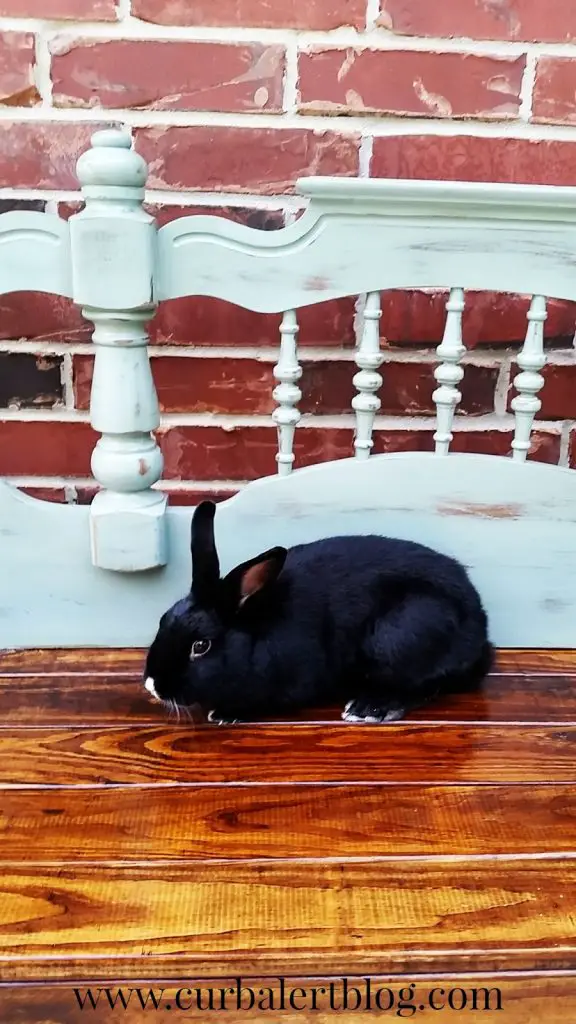 So by that evening we found FooFoo, I mean Theo.
His family just happened to be searching for just the right home for him and then we came along.  He is so sweet and used to being around kids and family so he fit right in with us right away. 
Prince Theodore/Princess Theodore?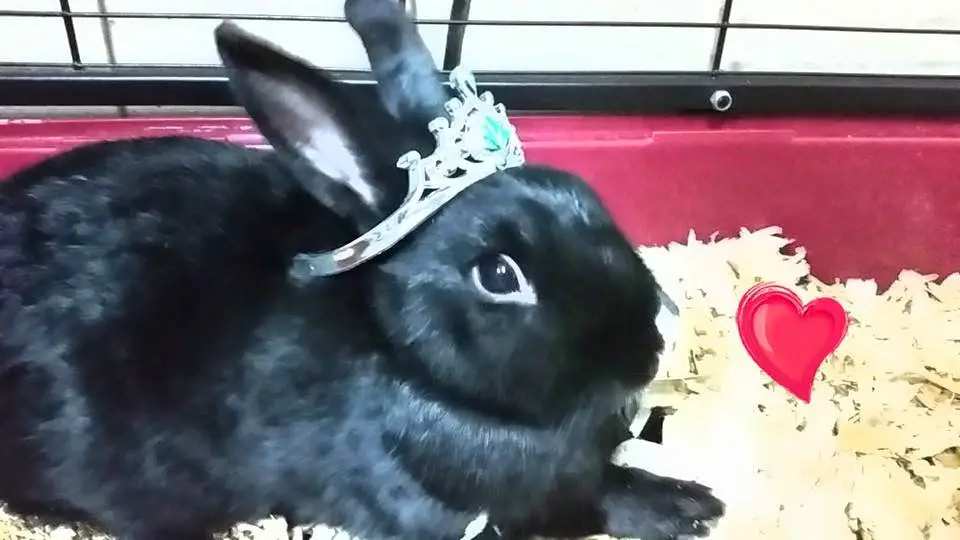 Now back to the bench…
It went home with it's new sweet owner last weekend.
I hope she doesn't mind bunny hair on it – kidding!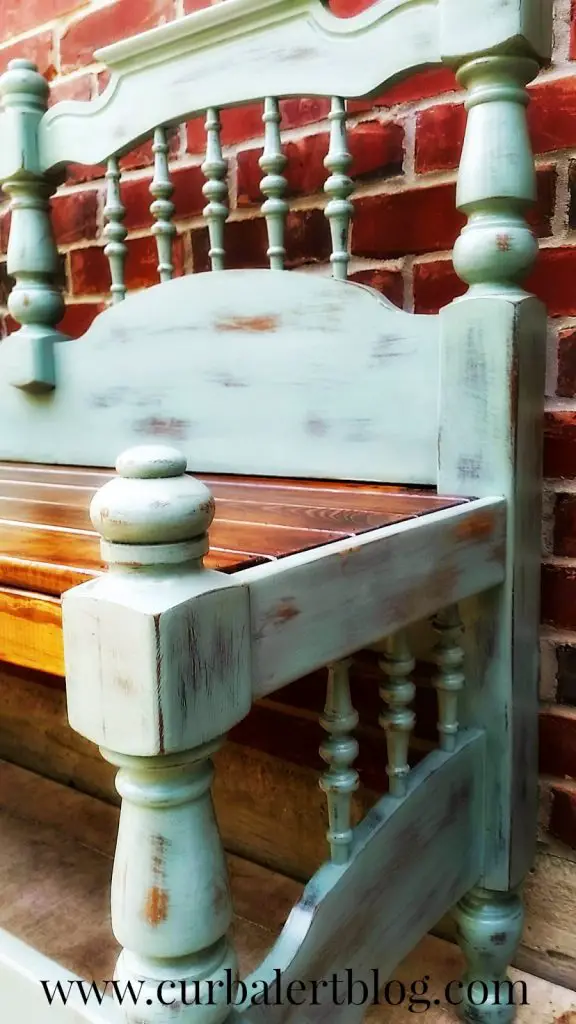 This color combo seems to be very popular so why not keep using it till the paint can dries up!
Annie Sloan Duck Egg Blue Paint/Distressed 
Minwax English Walnut Stain
Minway Polycrylic Seal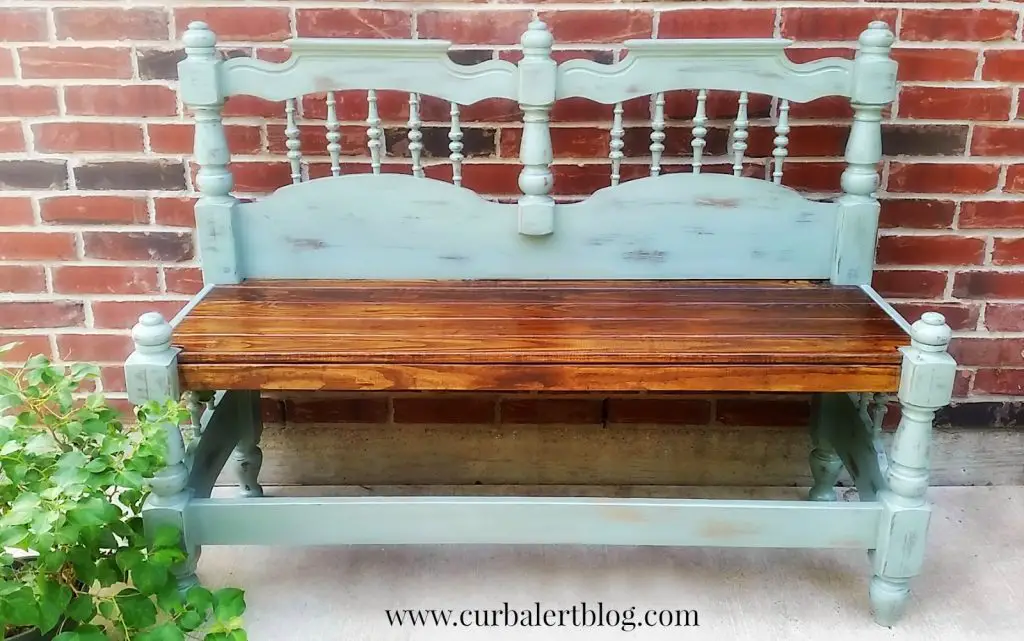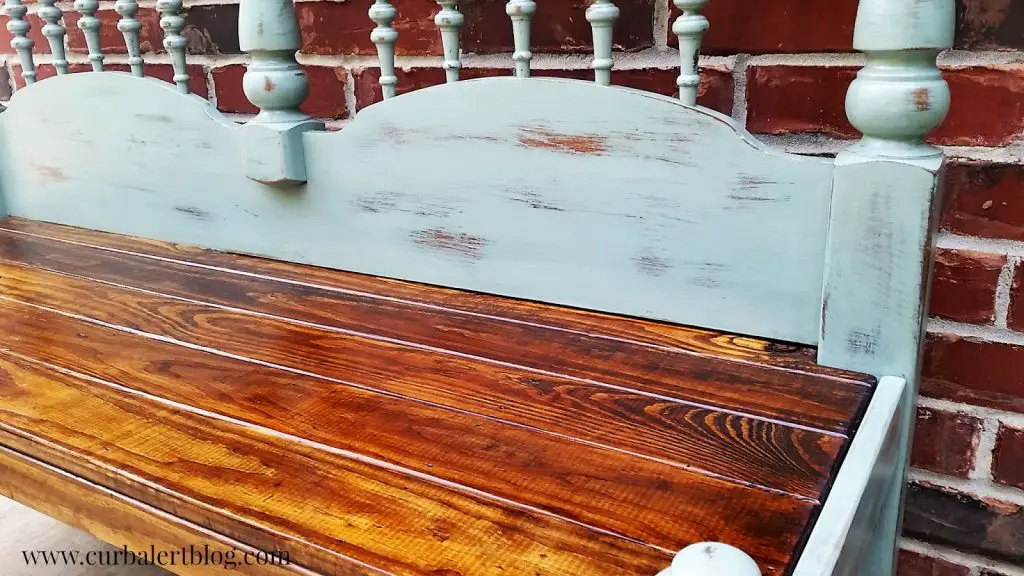 Another pretty shot since my plant is looking so good these days. 
(rare occurence – I am a better painter than gardener)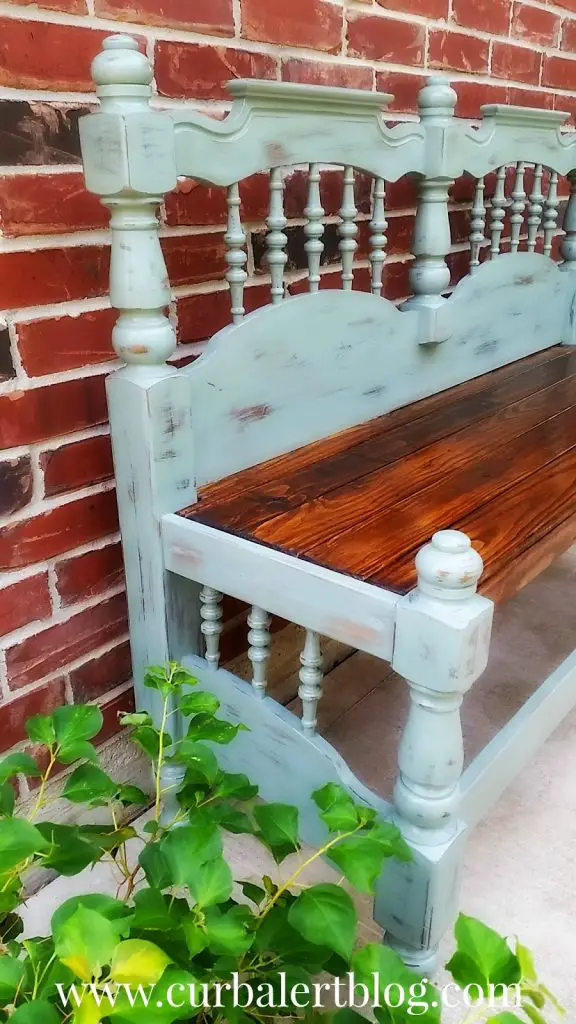 Here is the side by side DejaVu version: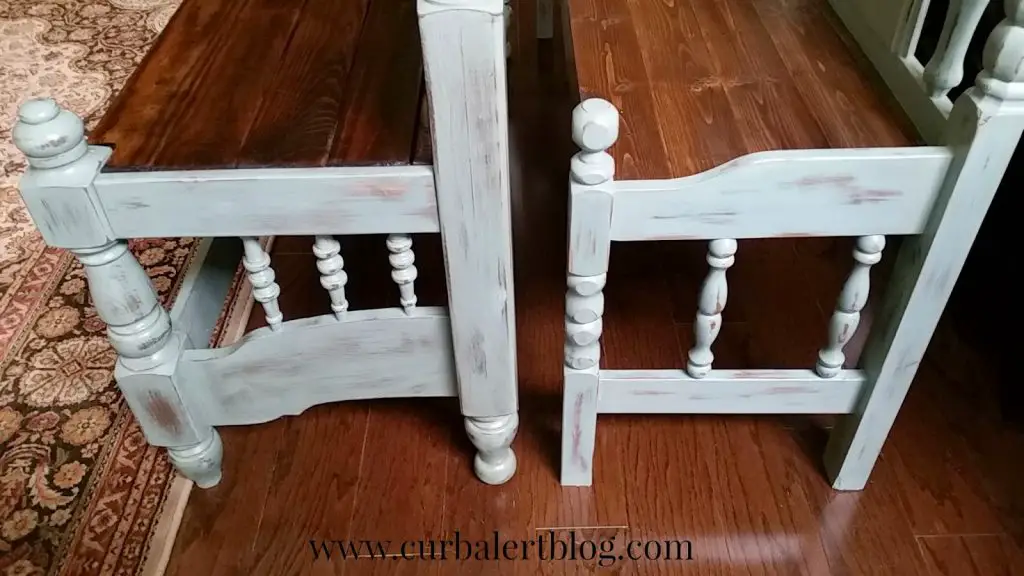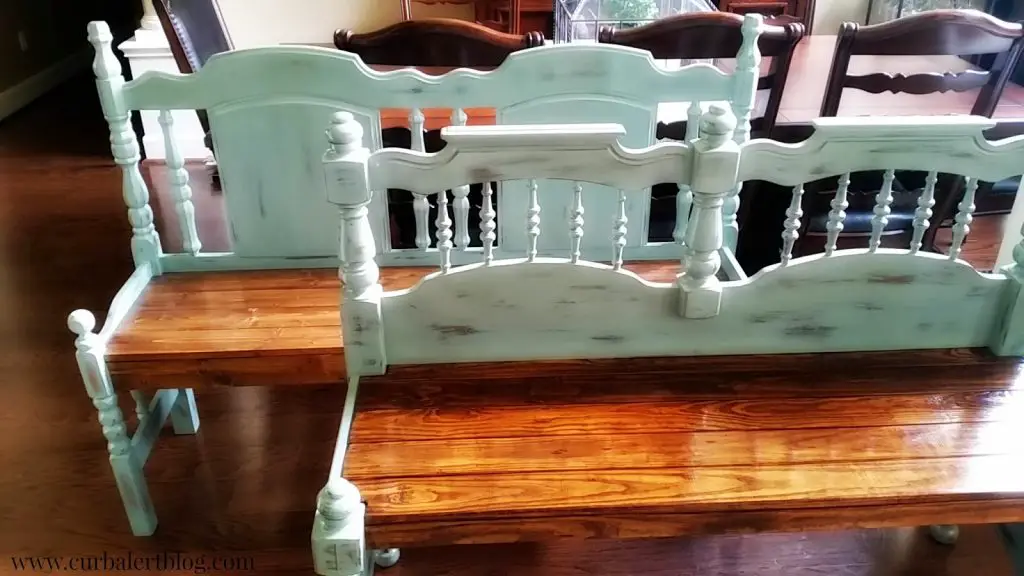 A little bit the same
yet 
so beautifully unique!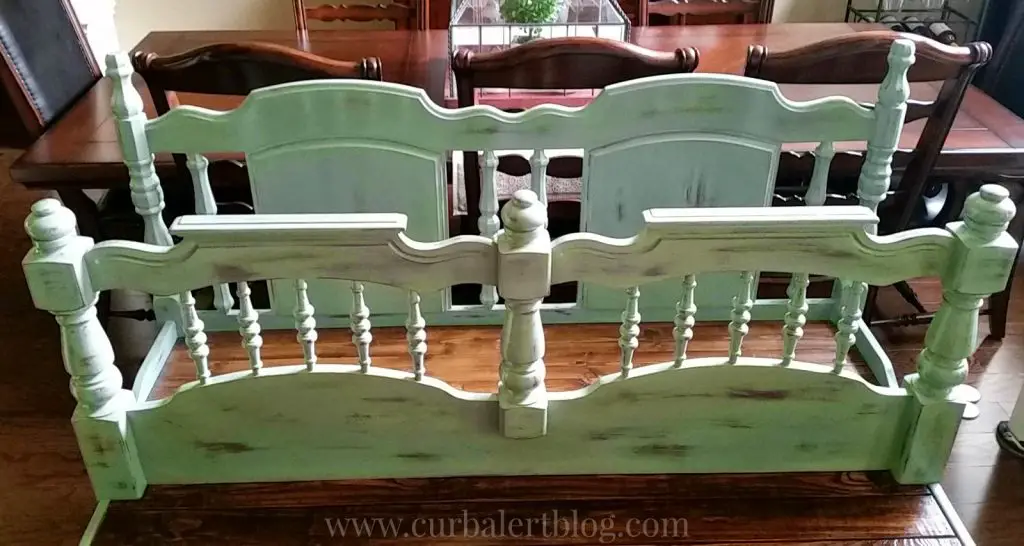 And SOLD for a sweet price.
I really love how they turned out.
Theo likes them too!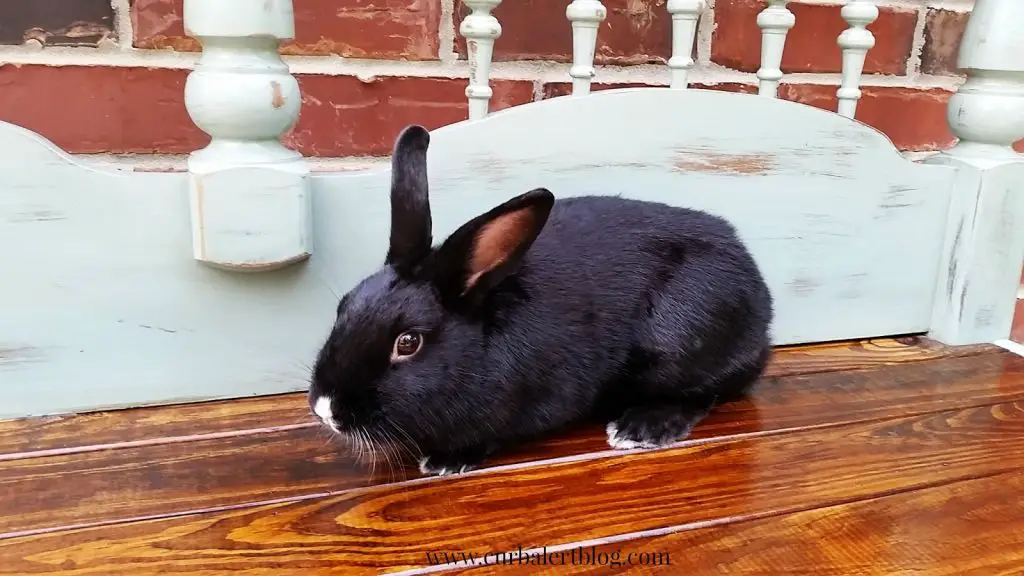 I have another post ready for you…so hop back over on Thursday! 
Happy Treasure Hunting! 
The Bench Lady 
~Tami