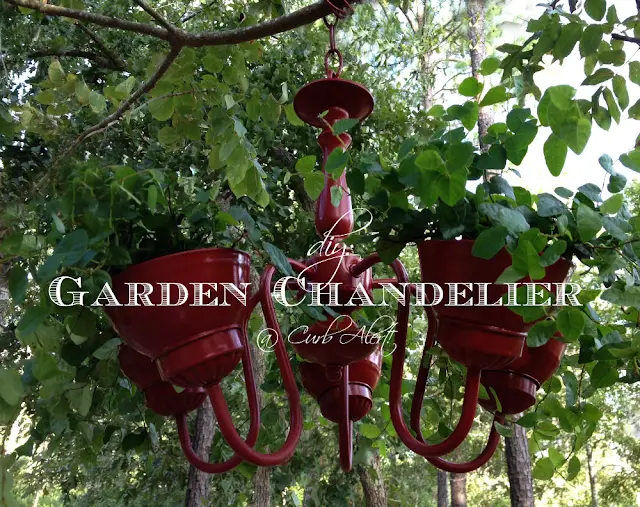 I have "collected" a few chandeliers in the past few years.  Some I have made over, some I have given away to friends and others I have held onto just waiting for the right time to re purpose them.
A few months ago I saw this picture that Roeshel posted
on her blog
DIYshowOff
and fell in love.  I was first intrigued on how she got her dog to sit so beautifully in his new fabulous dog bed and second I fell in LOVE with the outdoor chandelier!  I pinned it right away and kept going back to the pic over and over.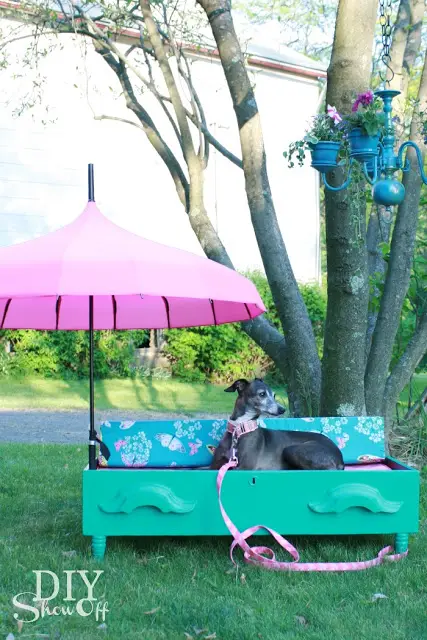 This week my kids and I have been working on some outdoor bird feeders and I felt inspired to make my own outdoor
Garden Chandelier
I knew I had the perfect $8 candidate for this project: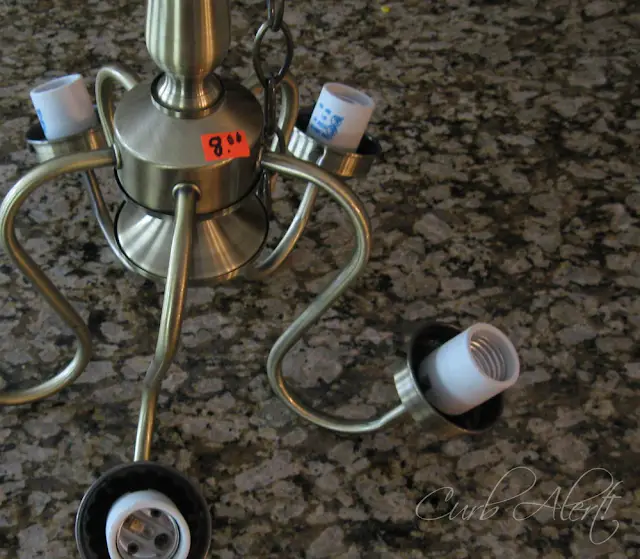 I took out all of the wiring and unneeded parts of the chandy and then hopped over to
DIYshowOff
to review Roeshel's fabulous step by step tutorial on how she made her chandelier planters for a Mother's Day Family BBQ!  Hers are fabulous and if you are having trouble figuring out what color looks best, then take a look because she made one in every color!
I couldn't find the right size pots in the
9pm last minute shopping trip to WMart
 so instead I found some inexpensive tiny glass bowls that fit just right.  It bugged me at first that the stems of the chandelier were crooked.  I got out the level to try to attach them just right but quickly gave up that ridiculous notion and just glued them right on for a tight fit!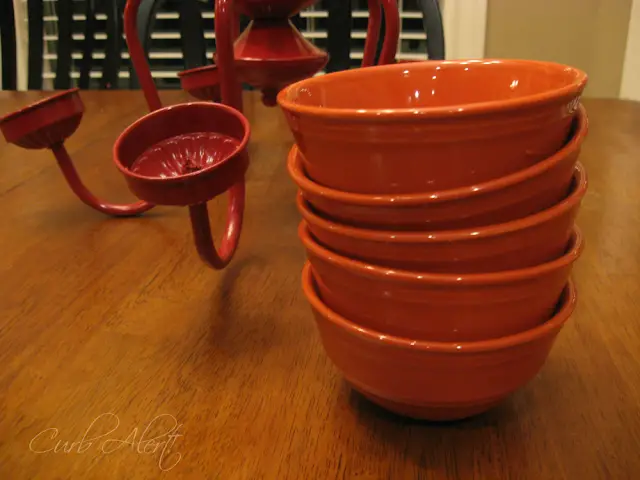 I chose to paint my chandelier red because let's face it, I love red and I just cannot seem to break away from it!
Now let the planting begin.  So easy! (and messy)
Just don't leave your stuff out for long because the dog may grab it and you may find yourself playing chase around the yard, just sayin'!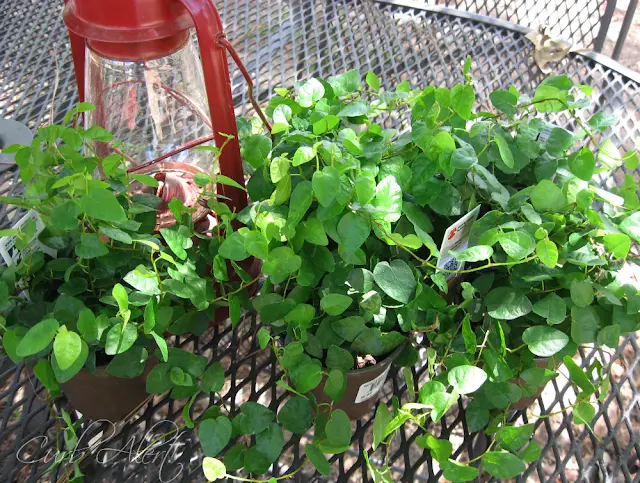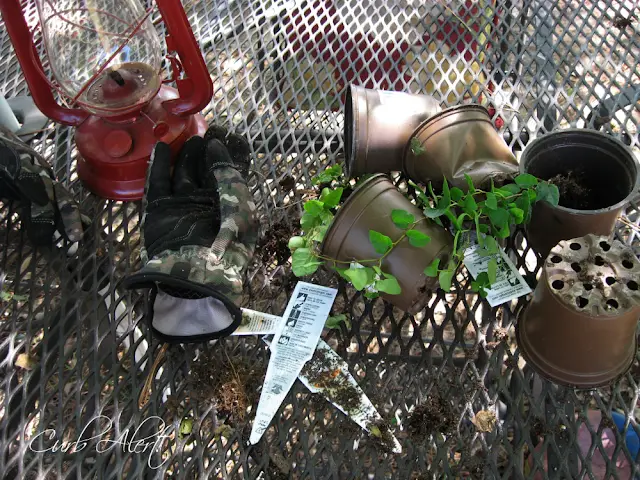 And here is how it looks in our back yard.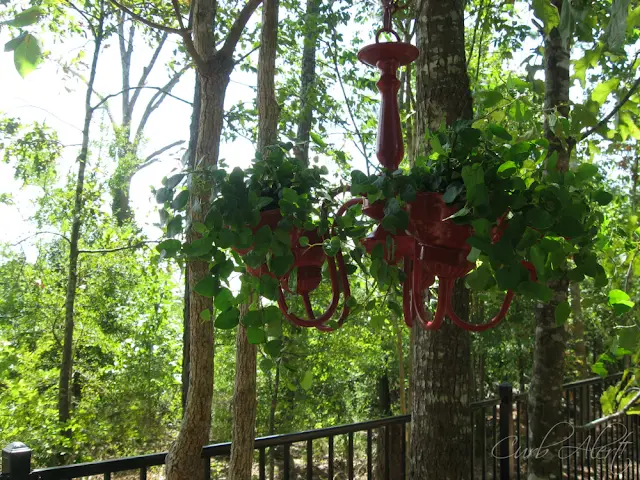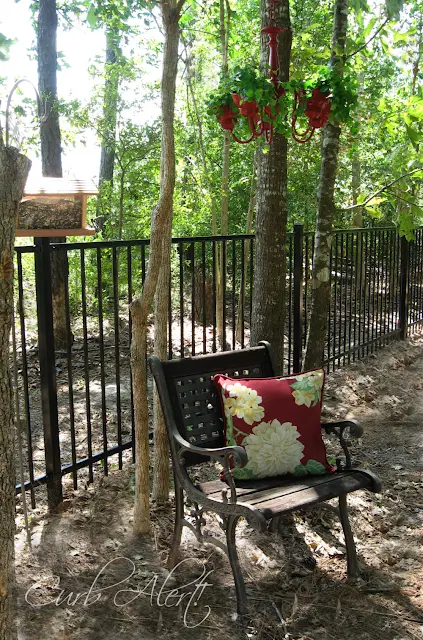 I placed it way in the back of our yard next to our new bird feeder.  Not sure if any birds will come visit since Buttercup and our dog keep running around to check on them every five minutes.  That's okay though, they are pretty to look at and it makes me smile to share in their excitement awaiting the birds.
And let's pretend like there's grass back there, shall we?
If we don't get some more rain soon…uggghhh!
Anyway…
I'm loving my new
Garden Chandelier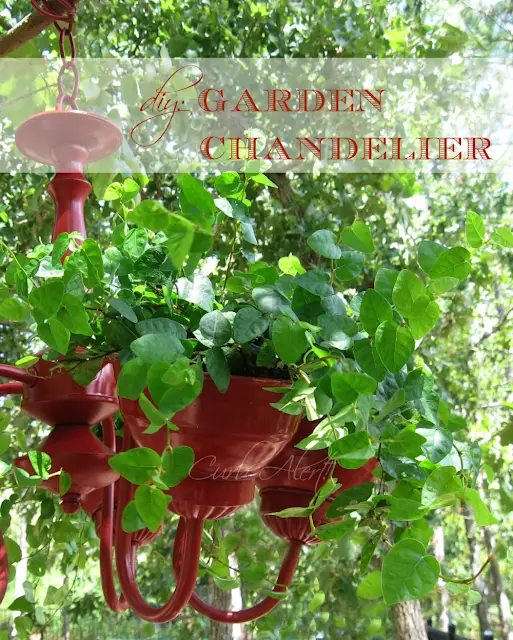 What has inspired you lately?