I love high end decor, don't you?
Too bad I'm too
cheap
frugal to pay the high prices.
I have four kids and with that comes a lot of expenses that usually suck our funds right out of the budget leaving little for home decor.   Hence the reason I love anything and everything Knockoff.  With a little bit of creativity you can just about imitate anything.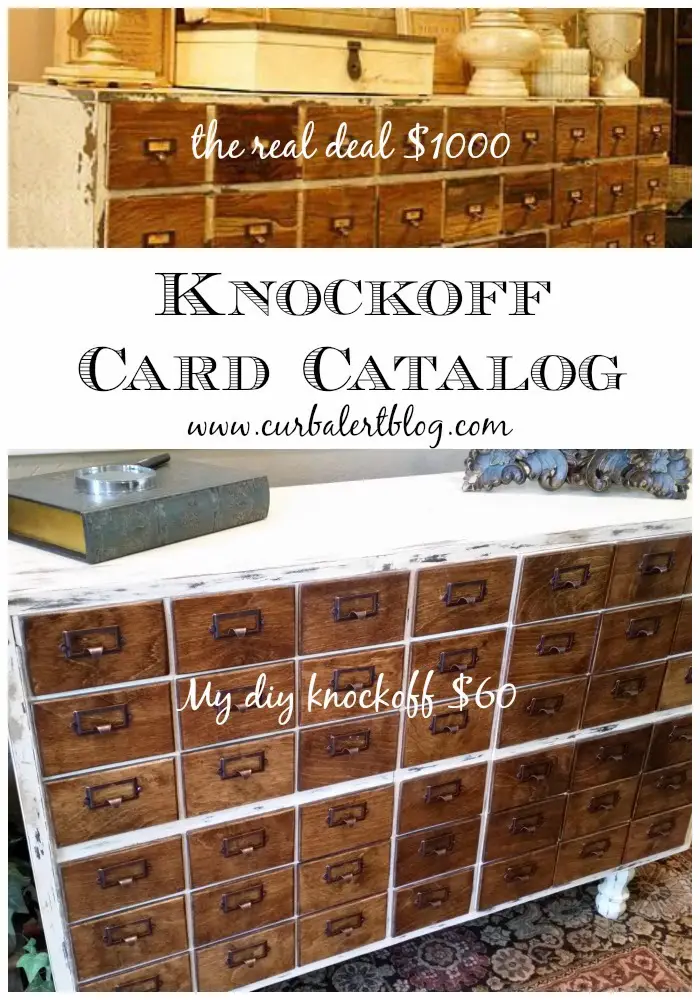 That's why I love this series and this group of girls really challenge me to really push my DIY and decor boundaries.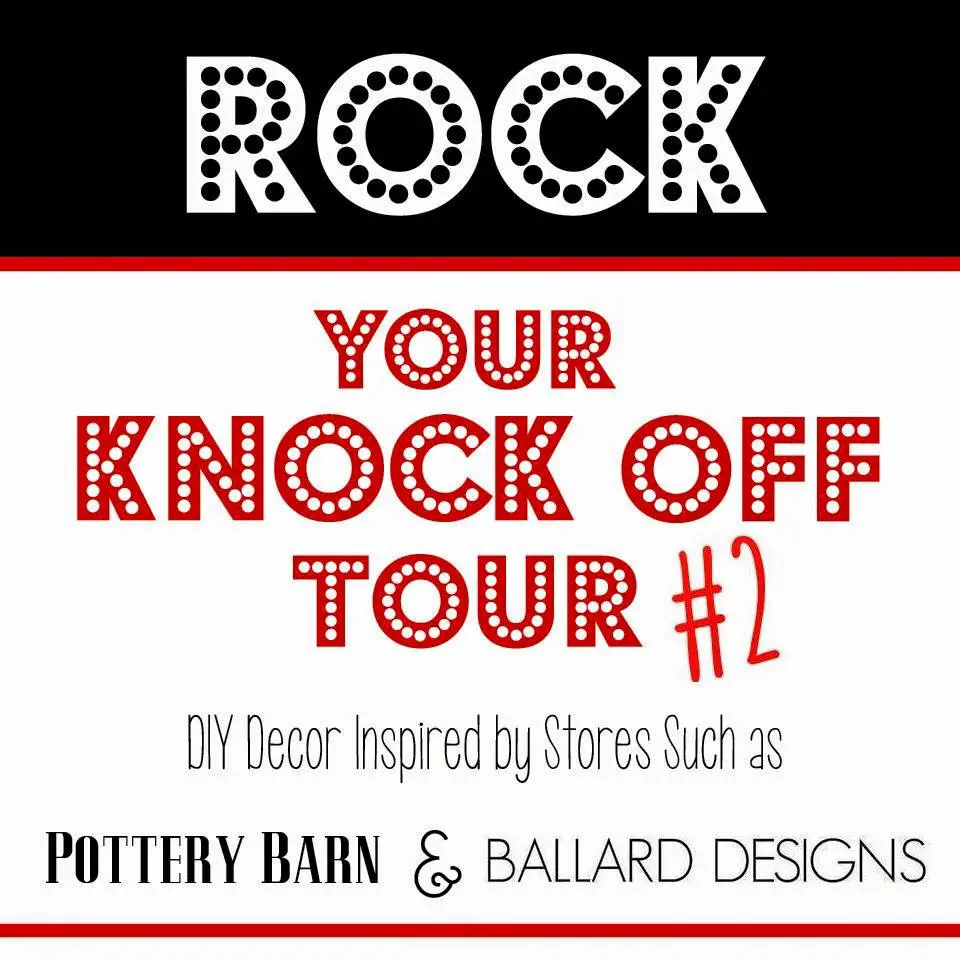 Lately I have been obsessing over the card catalogs that I have seen everywhere but have you seen how much they cost?  Wow!   I don't think so!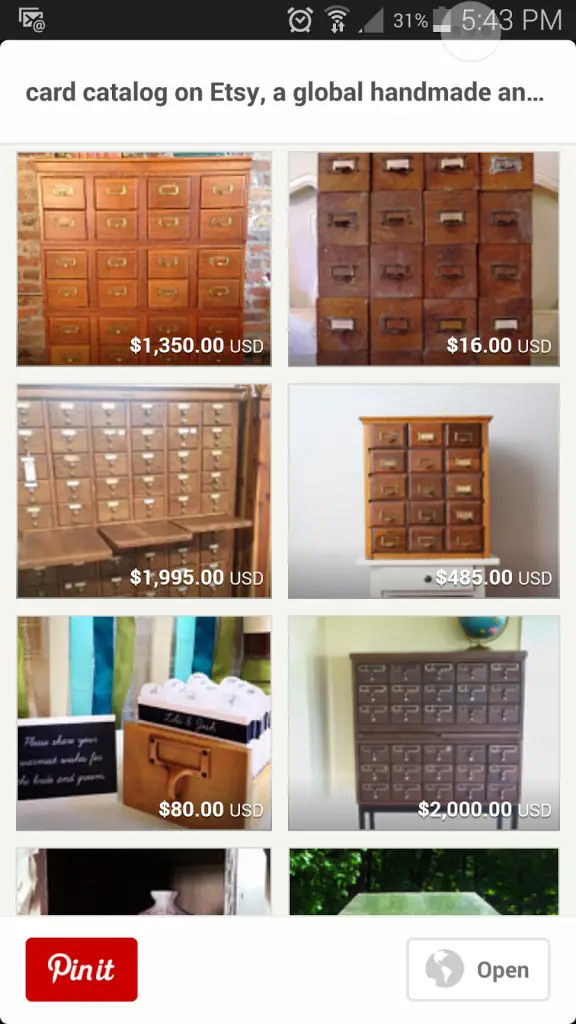 So with this month's blogger Knockoff Tour in full swing I challenged myself to make my own.
I headed to my favorite thrift store and found this guy for $30.00.
I think it will work!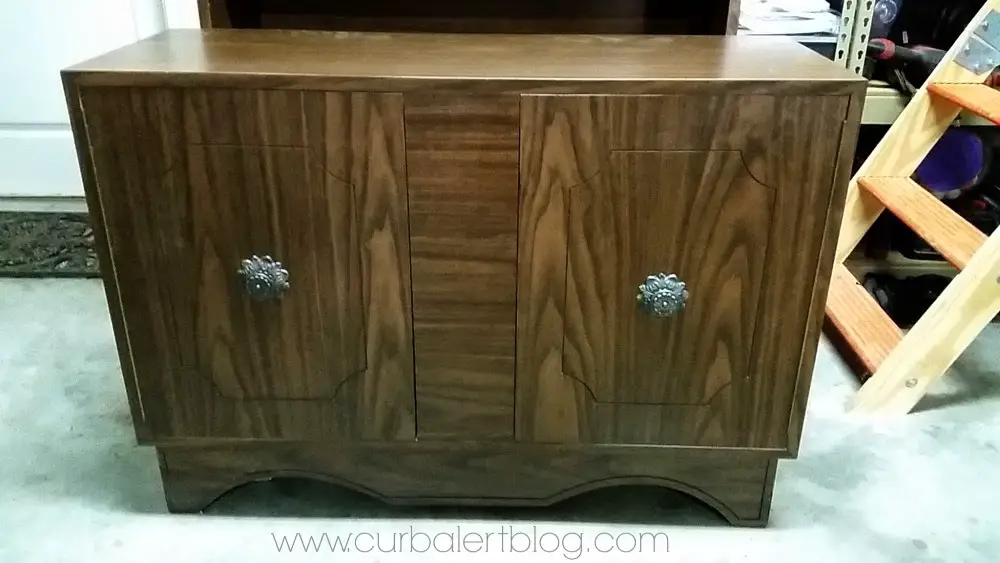 I studied up on a few other blogger tutorials because this genius idea has been executed before.  Only I had to tweak a few things to make my version work.
I have so many pictures of the process that I think I will prepare another tutorial post in the future so stay tuned.   But until then – here is a very brief idea of how I did it…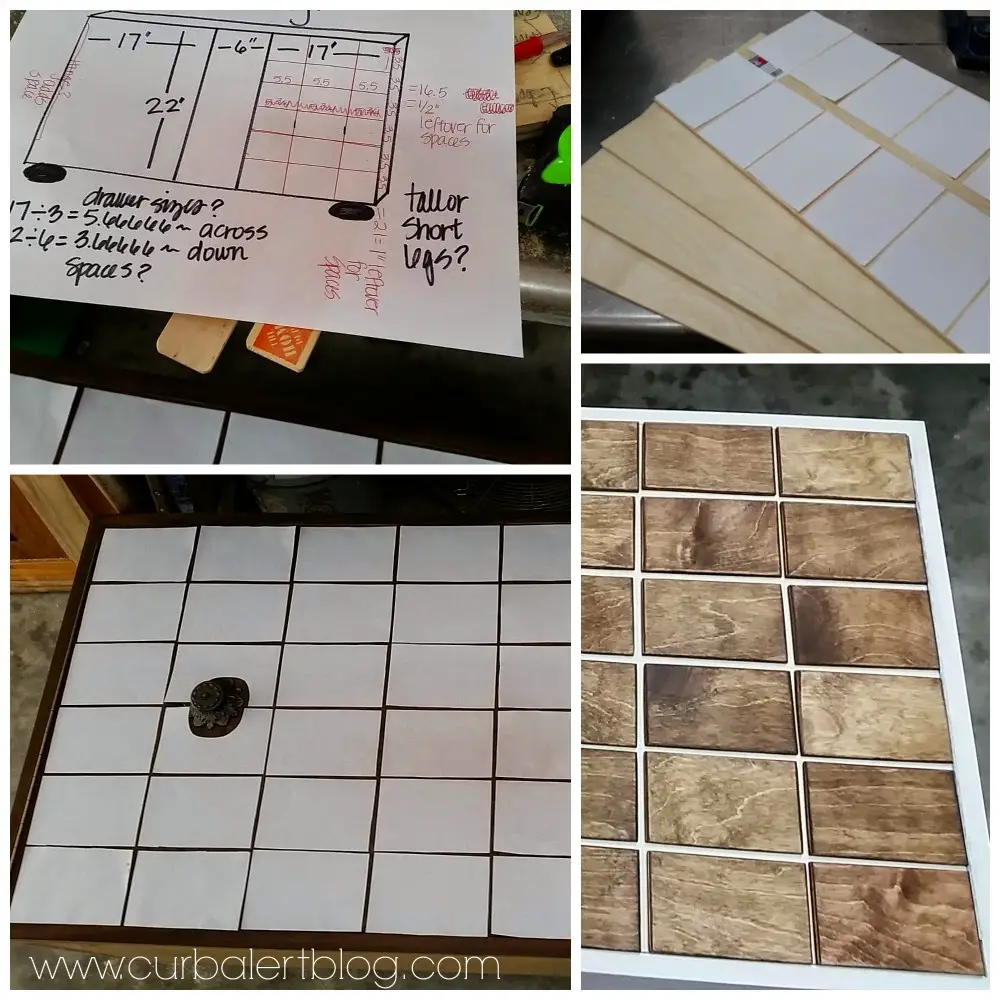 I measured the original cabinet and mocked up a drawing of the card catalog.   I cut up 42 equal sized paper sheets and laid them out over the cabinet just to get a visual.  It may seem like a waste of time but it was extremely helpful to see how it all fit together without cutting and ruining wood pieces.  I then cut and stained the wood pieces and glued them to the front of the cabinet doors.
Here is my visual inspiration found over at
Dishfunctional Designs
.  My heart beats super fast whenever I see this picture!
I love love love it and had to try my hardest to replicate it!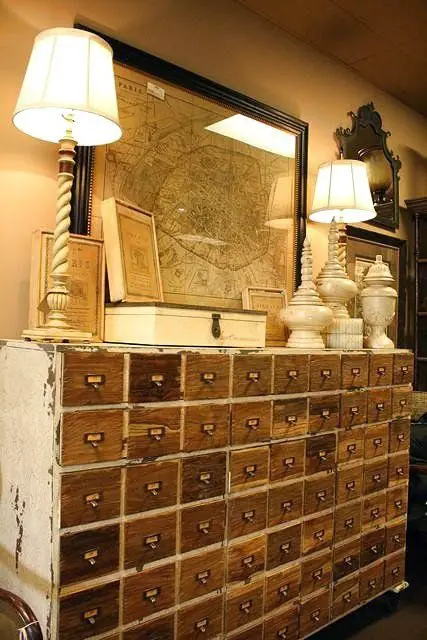 And for about $60 here's mine…
Annie Sloan Old White
Minwax English Chestnut Stain
Minwax satin Polyurethane
(Please note that Poly over Old White tends to yellow/age the paint but in this case that's what I intended.)
Cabinet Label Holders found at
D. Lawless Hardware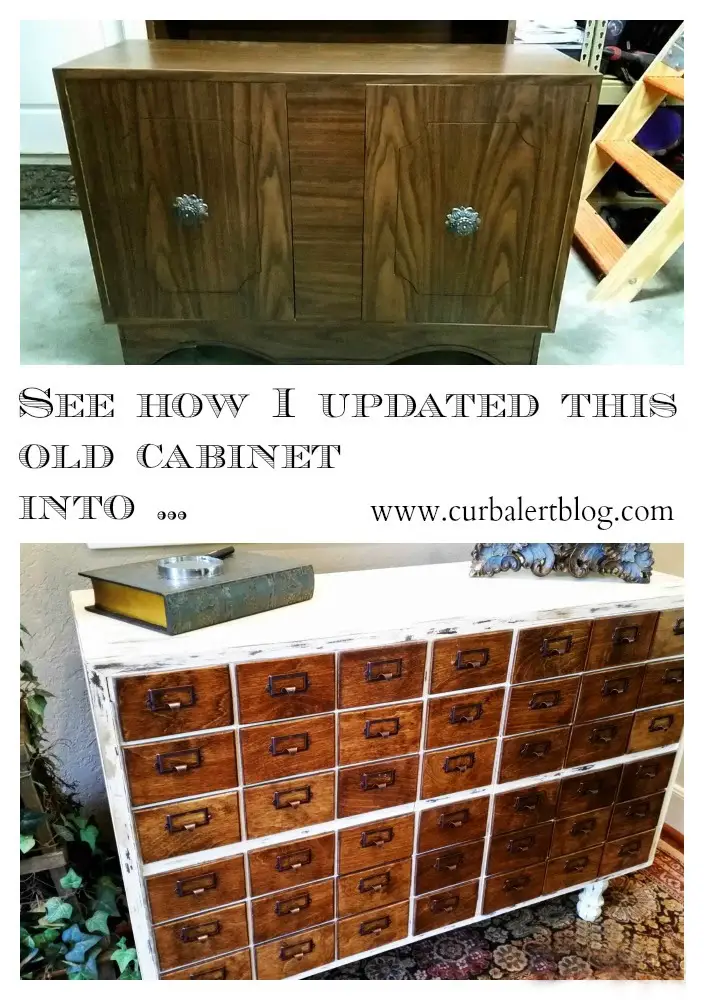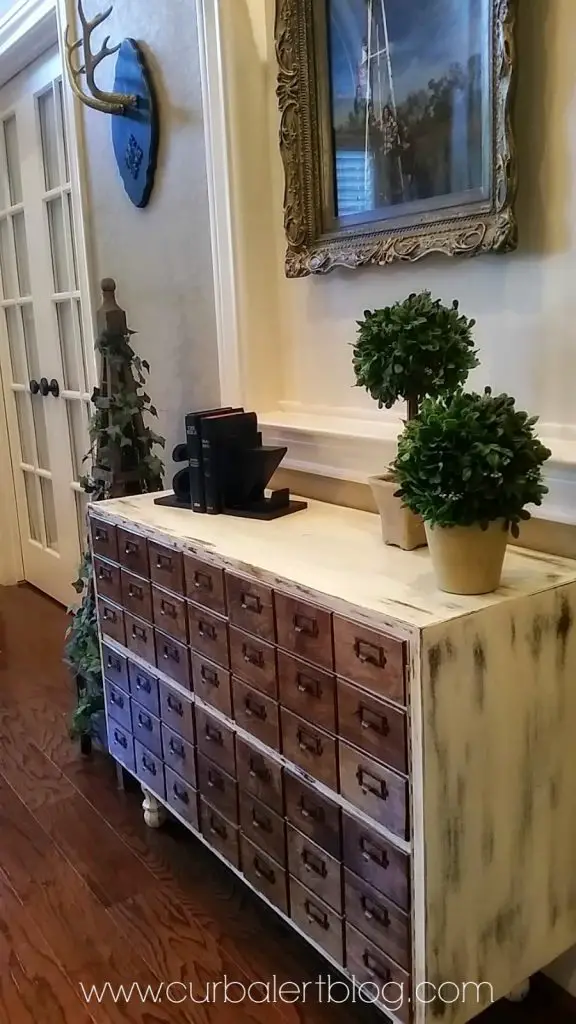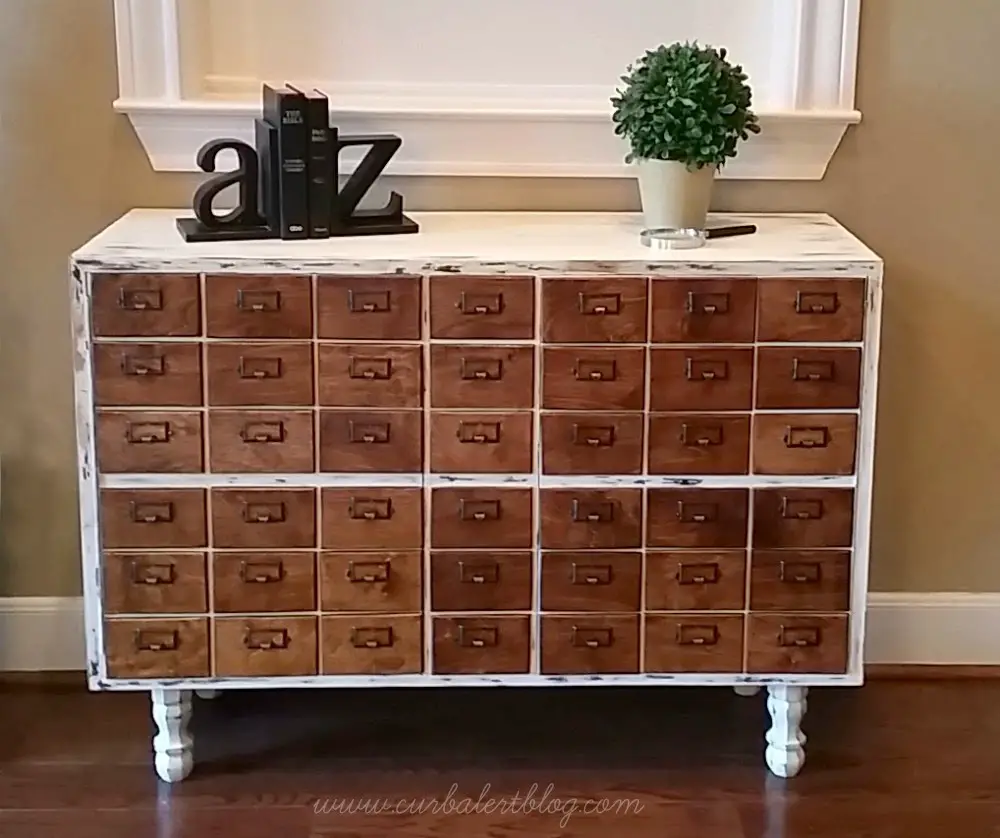 I wanted it to be a bit worn looking and didn't even measure to attach the hardware.  I'm hoping it looks like we have had it for ages, imperfections and all.
Man it was hard to photograph this piece, the pics just do not do it justice!
It's beautiful!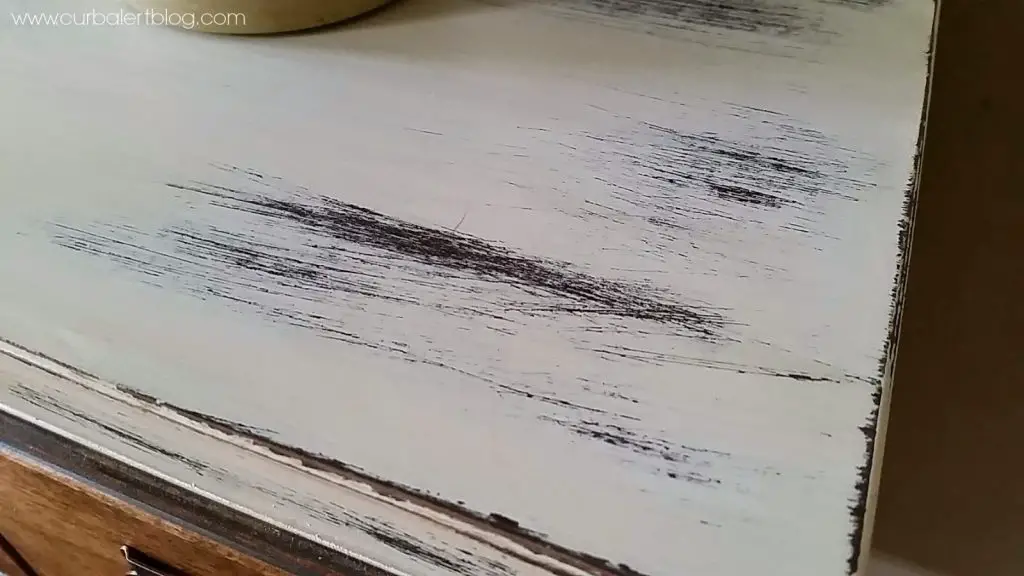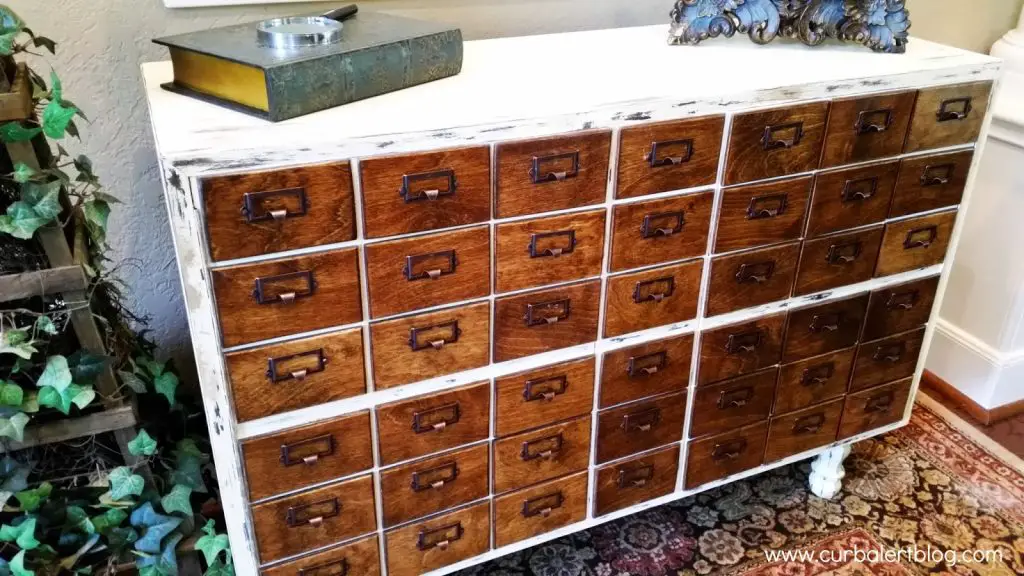 It's located in our front entry so it serves double duty with a little secret.
We store castoff shoes and backpacks in there.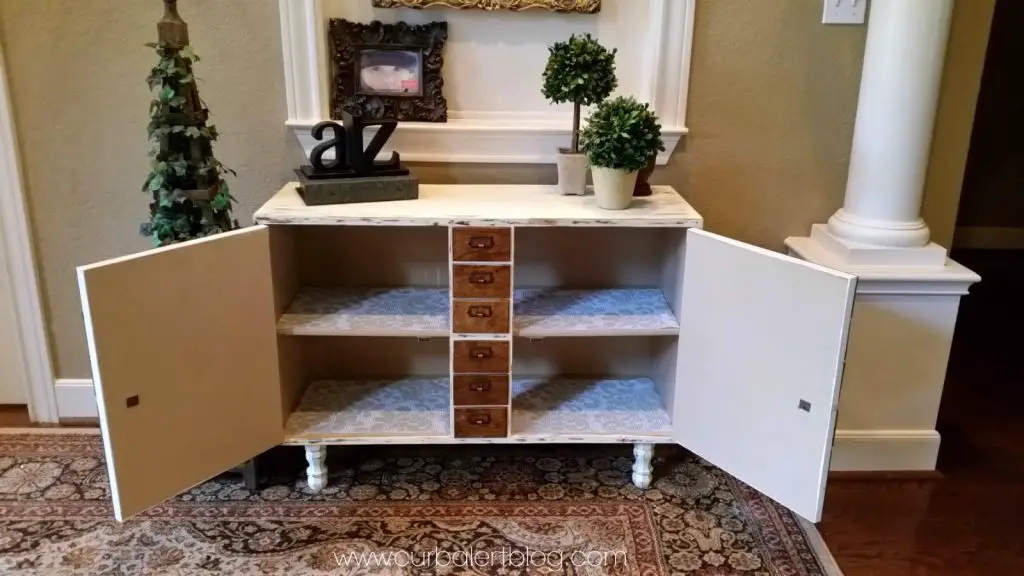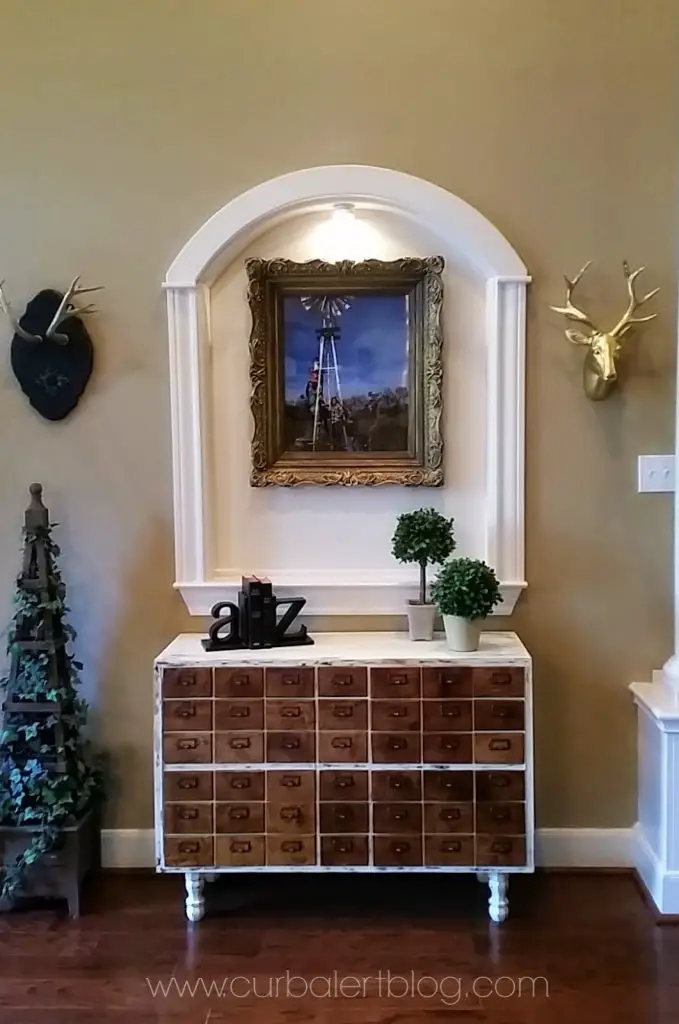 Well there you have it!
I have a feeling I am going to hold on to this piece for quite awhile.
How did I do?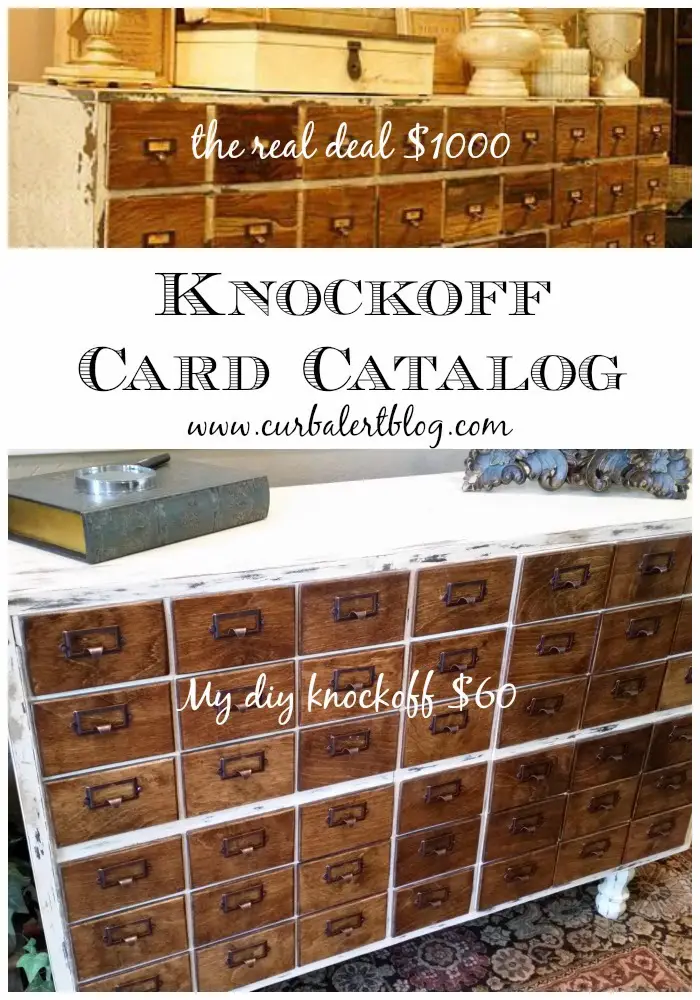 Sharing all over blogland, including…
Did you see our previous KnockOff Tour?  You can see it HERE!
Now let's see what my other blogger friends have been up to, they always seem to amaze me!