Hi!  I have a tip for you. It's very simple yet so important when painting furniture.  Can you guess what it is?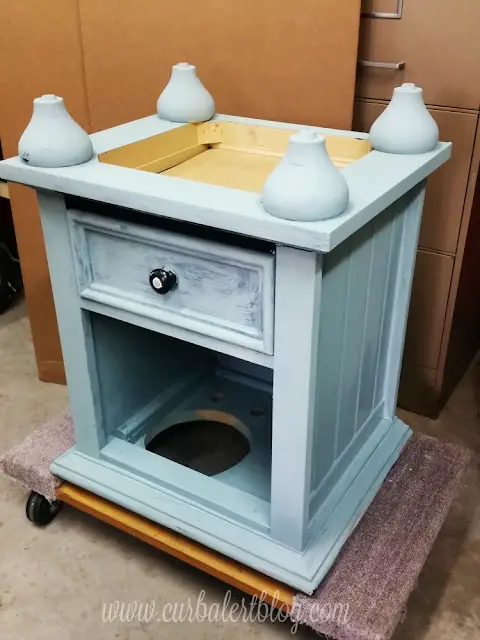 Read this simple tip now, thank me later!

Here's the tip…Whenever you start on a furniture piece, turn it over first and start painting the bottom side before anything else! That's it! Sounds silly, right? but I can't tell you how many times I have worked on painting with my body cramped over trying to fit the painting brush upside down to only mess up and drip in the wrong places.  Plus it only makes sense to paint the underside first and then end up doing your best work with it right side up!
That's it, I know you are just so impressed that I am full of painting knowledge. Well while you are here how about you check out my newest Play Kitchen.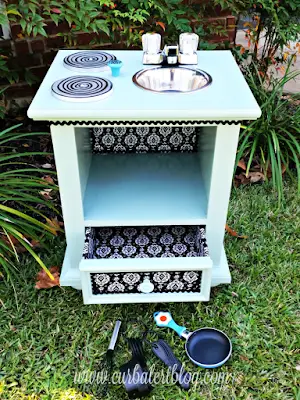 I am obsessed with their uniqueness and cannot stop making them!
Here is the nightstand before in black.  It had a pretty crappy sloppy paint job I might add so I had to chip off and sand it way more that I typically like to.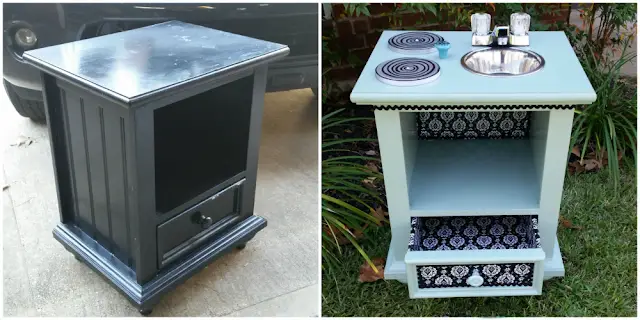 I think a little girl OR boy will fall in love with this one painted in Annie Sloan Duck Egg Blue and embellished with a black and white patterned fabric.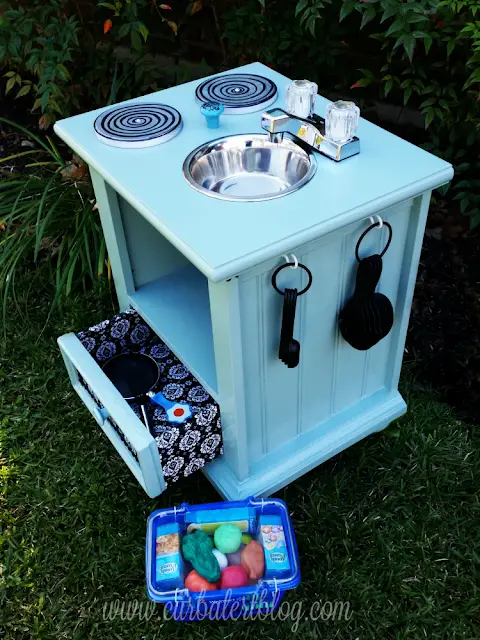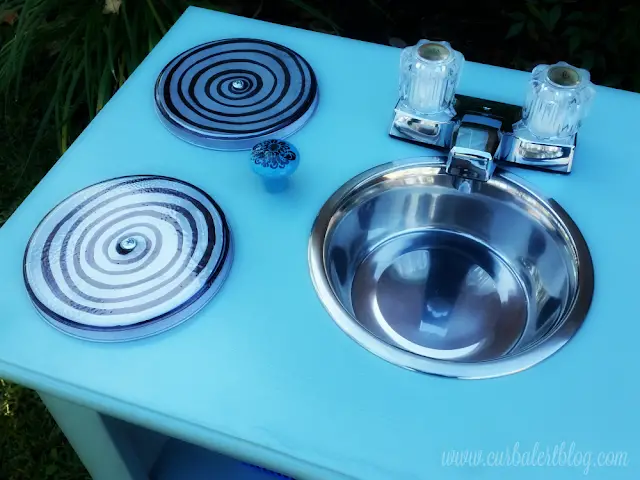 Of course it has all of the cute Play Kitchen Accessories!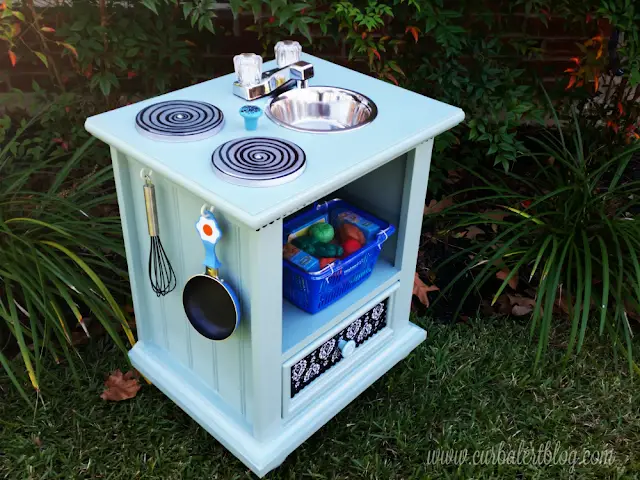 I have it listed for sale, along with my others at our local resale shop.  It's just waiting for the right owner to scoop it up! 
Which one is your favorite?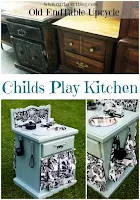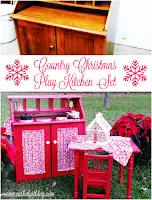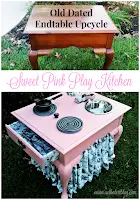 Blue Play Kitchen
Red Play Kitchen
Pink Play Kitchen
 Linking up to
Your'e Gonna Love It
!Hope you have a great weekend! ~Tami