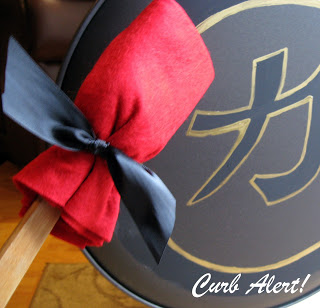 I was so excited when my girlfriends gave me the theme this month for our Sunday Morning KidzSpace.   Can you guess what it is?  Yep, you are right, we have turned the room into
I know this little guy will be excited!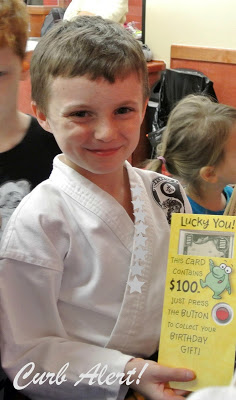 Bubba has been begging for me to decorate his room in a karate theme and
he just had a very awesome Karate party so I already had a few ideas up my sleeve.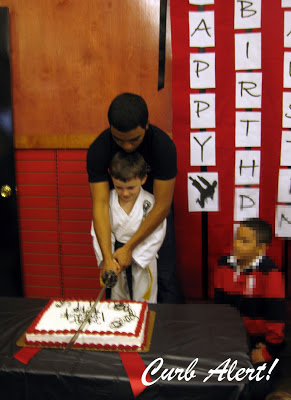 See that banner in the background?  I made that.   The owners of the Karate Studio loved it so much that they asked to pay me to make 3 of them as backdrops for their classes!
And the kids loved the gong way too much!  Very horrible picture with my malfunctioning camera, but I thought I could replicate it pretty easily.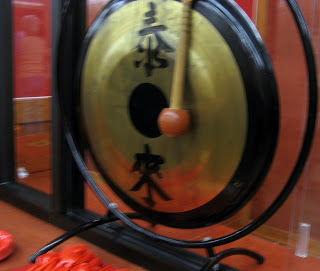 And I have to show you these guys (it has nothing to do with KidzSpace but I think it's cute), I have censored out their faces to protect the innocent since they are professional businessmen who would probably be too embarrassed to be associated with my internet curbside chitter chatter very proud dads.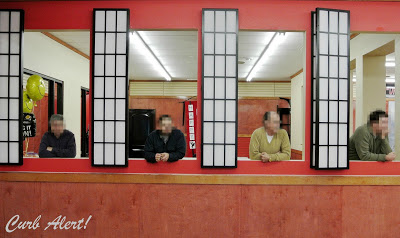 Do you recognize this pose?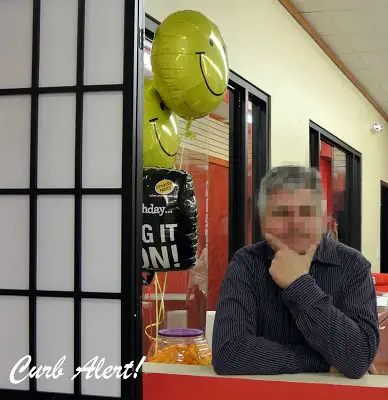 That's MyLove right there but also censored him out just to be fair.  Kind of reminds me of this…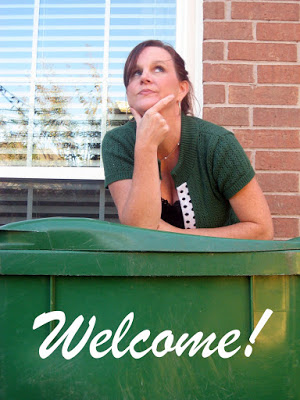 Do you think MyLove with his pose and my sister the photographer were poking fun at me? … or just trying to be like me by copying my awesome posing skills?  Oh well, doesn't matter.
Moving on….KidzSpace Karate Studio!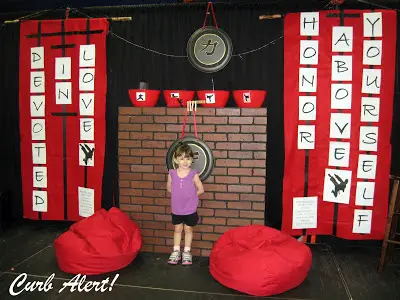 Our theme for the month is Romans 12:10:
"Be devoted to one another in love. Honor one another above yourselves".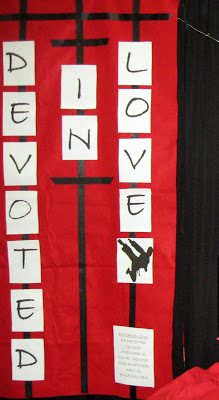 Here is my darling assistant demonstrating how the gong works 5,652 loud clanging gong times!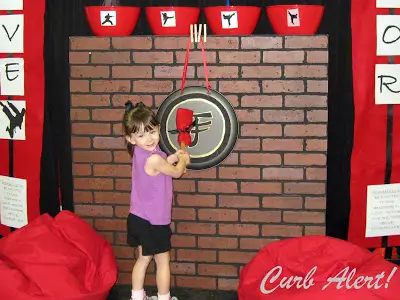 (I would like to mention to my friend, Kammie who is also potty training a toddler, Buttercup was wearing her big girl panties here!)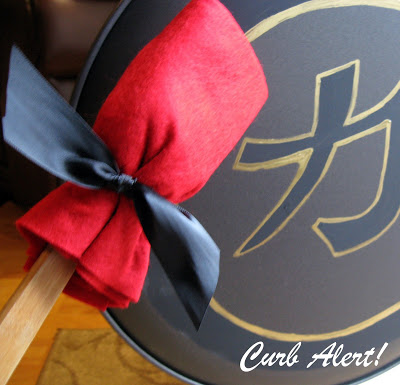 So what do you think?  I think it turned out pretty cool and cannot wait to see the room full of excited kids on Sunday!
What a treasure indeed 🙂
Happy Treasure Hunting!
~Tami