I have had the inspiration for this project clipped on my
Hometalk Clipboard
for quite awhile now.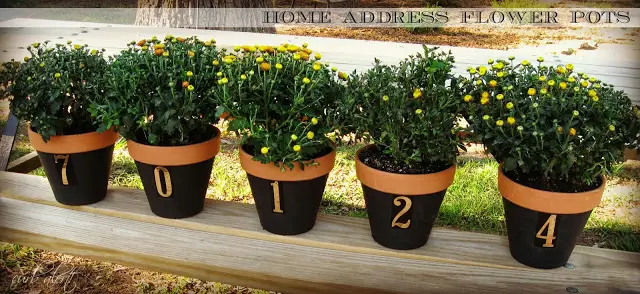 Home Address Flowers Pots
What is Hometalk, you ask?  Well you have to check it out for yourself but I forewarn you that when you do, you need to pull up a chair and a Coke because you will be inspired for quite awhile.  
More on that later. 
Flower Pots
Black Paint
Foam Paint Brushes
Home Address Mailbox Numbers
Flowers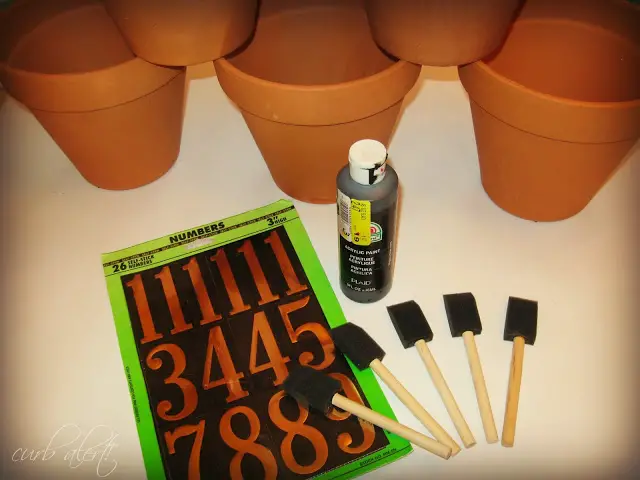 I kept the kids busy with their own project while I worked on painting my pots.  I was finished in no time, they spent quite a bit more time but had loads of messy fun.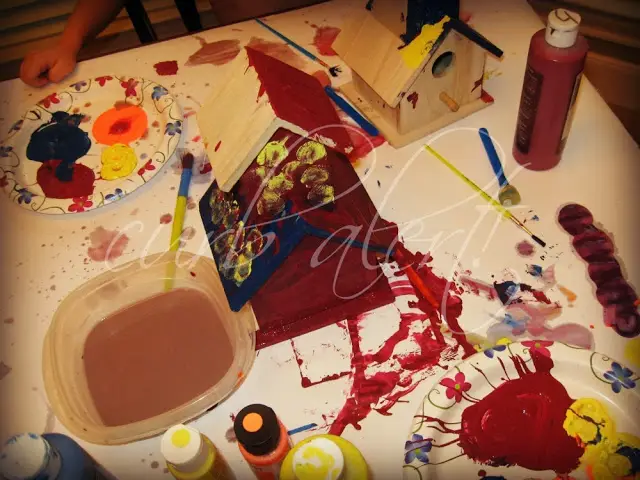 I originally was going to paint the numbers on my flower pots freehand or with a stencil but I found these home address numbers that I had on hand and thought they would be super easy!   They stuck right on and don't budge.   I would recommend spraying a quick coat of poly sealer over the completed pots just to protect the paint.  I didn't do it yet because I got too anxious to show you!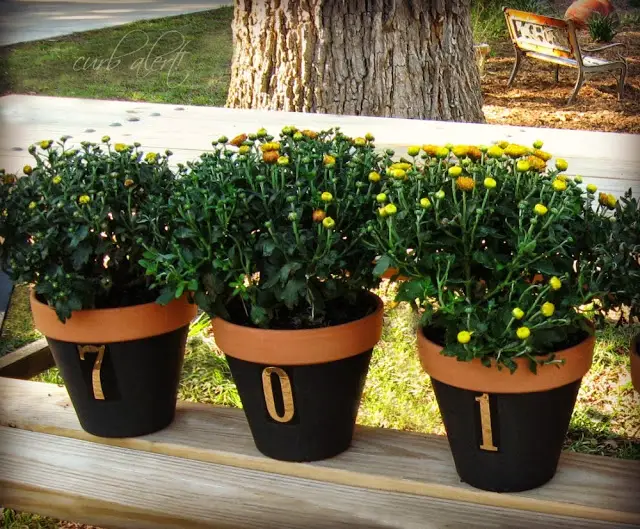 And here they are in the yard.   I placed them in my new flower bed that I planted about a month ago.  Remember how I was inspired by the
Landscaping at McDonald's
?  Go take a look if you didn't see it! Pretty cool if I do say so myself.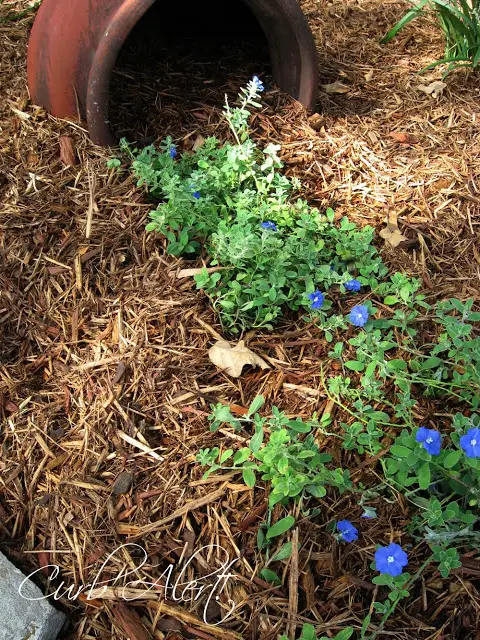 And back to the Home Address Number Flower Pots!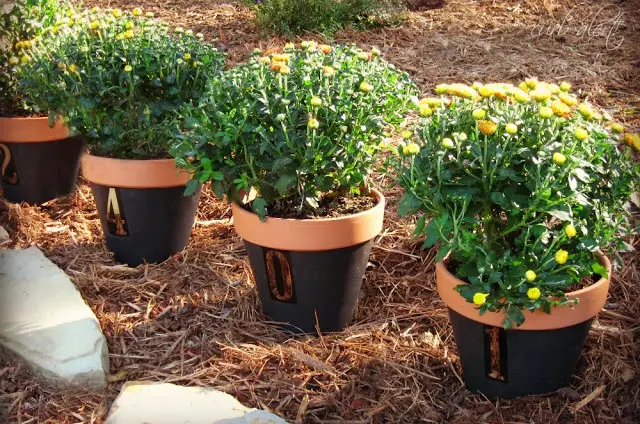 I am hoping that the numbers may reflect in the lights at night.  We shall see!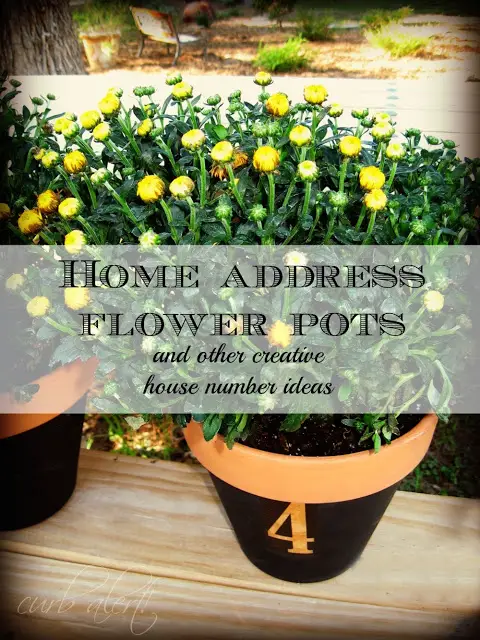 And finally, more about
Hometalk
.  It is the number one reference website for DIY and Home Improvement Ideas that members (including bloggers, non bloggers and retail companies) share their ideas and advice.  I have found so much inspiration over there and I know you will too.  While you are there I would love it if you would check out my 
Hometalk Clipboard of Creative House Numbers
The clipboards are like virtual bulletin boards where you can easily save ideas and projects for future  reference.  It's so fun!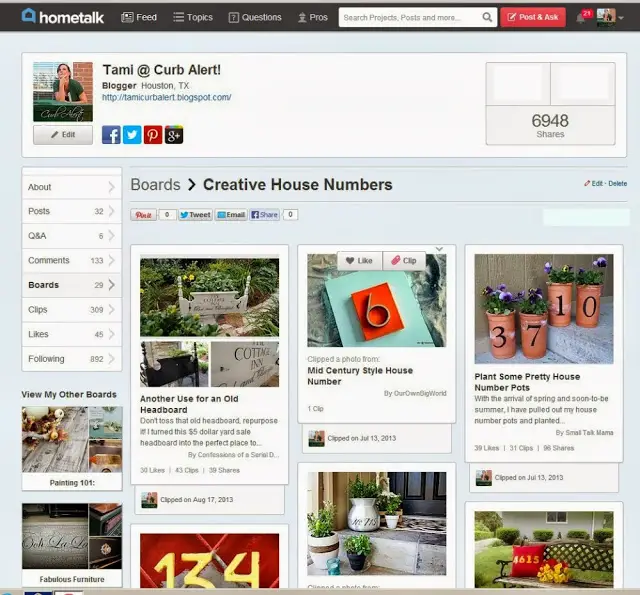 Here are some of my favorites!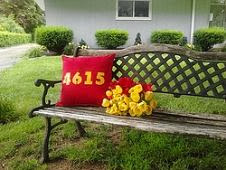 ~ L O V E ~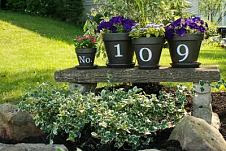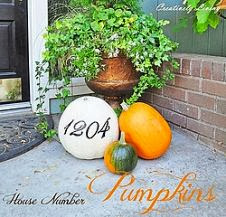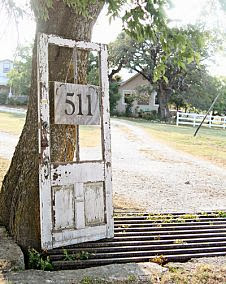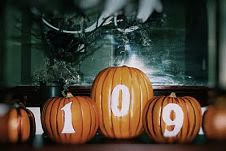 Head over to
Hometalk
for even more
House Number Inspiration
!  There's so much more from where these came from.  Be sure to clip and pin from the original sources! 
I am so happy with my new house numbers! 
I cannot wait until the mums are in full bloom!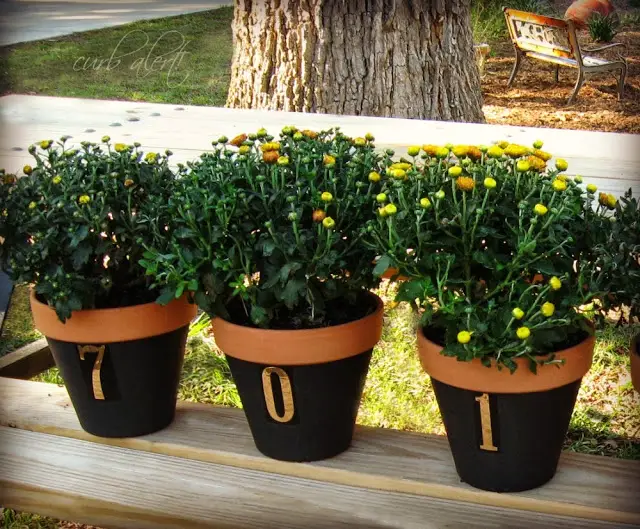 Now hopefully my friends will have an easier time finding my new house! 

Let's stay connected!