We are almost there! Two more days until Christmas!   Are you ready?  
I sure am.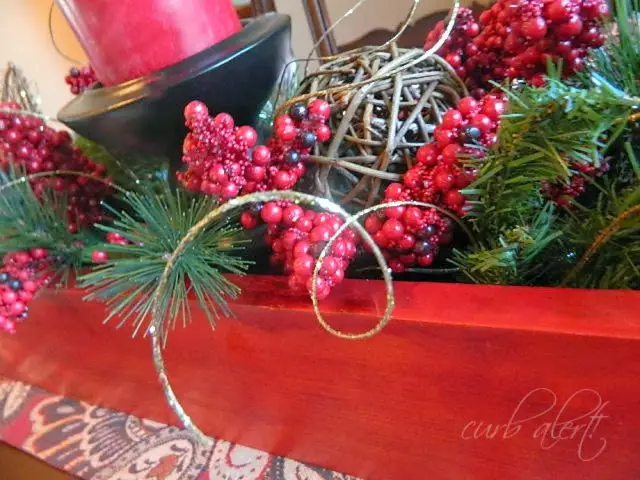 A few weeks ago when
I shared our Christmas Home Tour for the 12 Days of Christmas, I had our dining room table all set!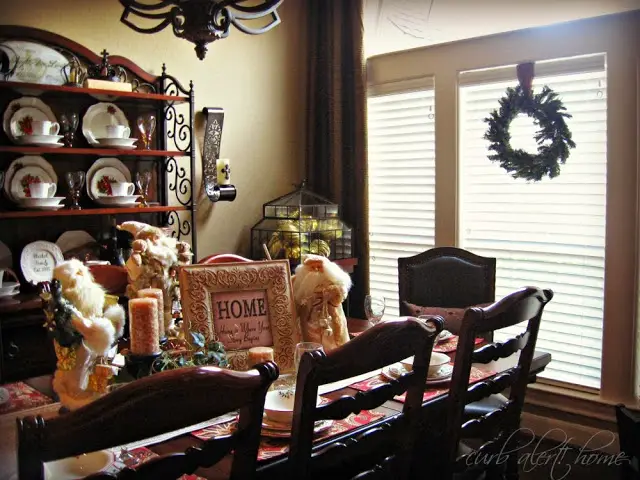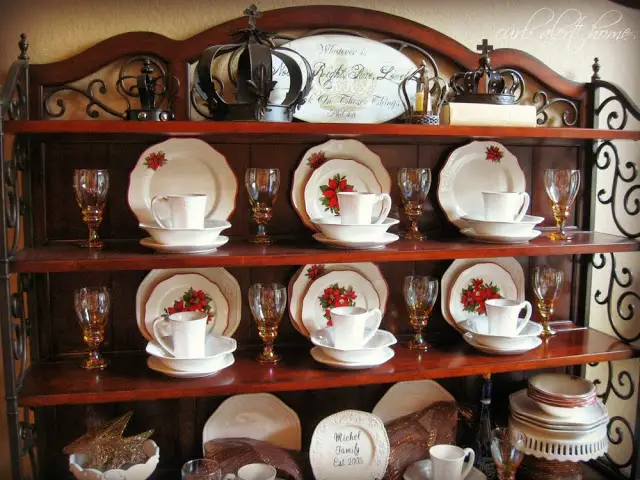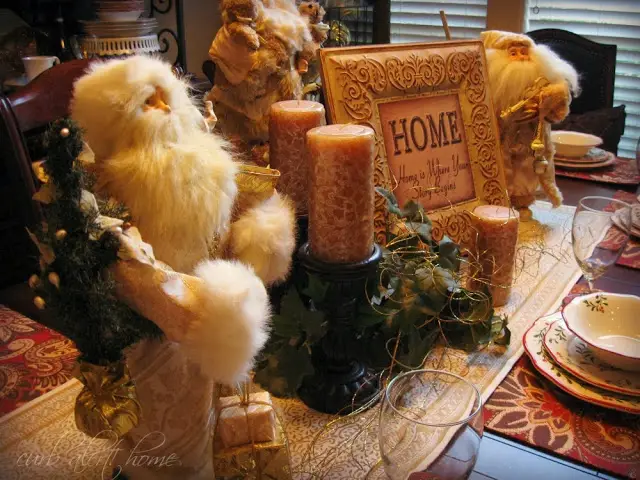 It sure was pretty to look at during the holiday season.   I love my Santa Collection and these creamy white ones are my favorites!
Of course I cannot just leave anything alone and I have already changed it up at bit.  The centerpiece was lovely but I can foresee it being very hard to have Christmas dinner around.  It doesn't leave much room for extra dishes or conversation with your guests. 
I need something low. 
Of course I am broke from buying Christmas gifts for four children did not want to spend any money at this point, so I searched for items in my home and came up with this… a CD display that was collecting dust.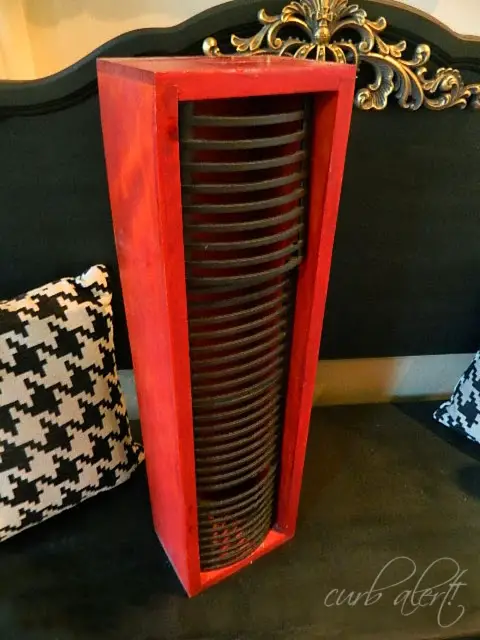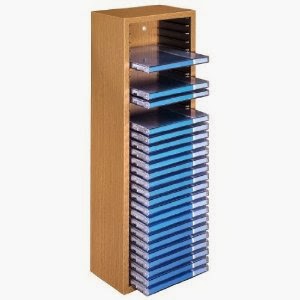 I took out the slats and it left me with a long empty wooden box.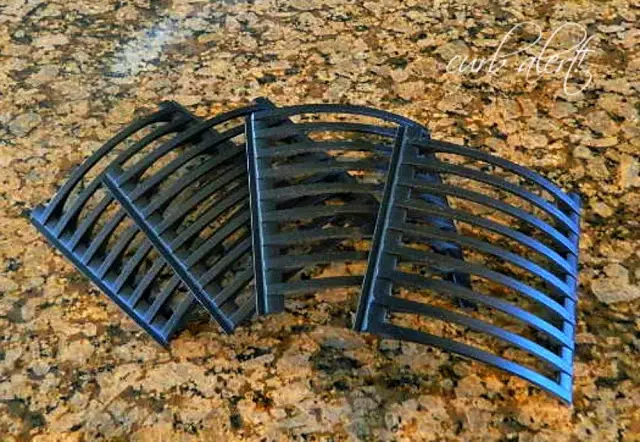 See where I am going with this? 
Why didn't I think of this before?  It is already stained the perfect shade of Christmas Red!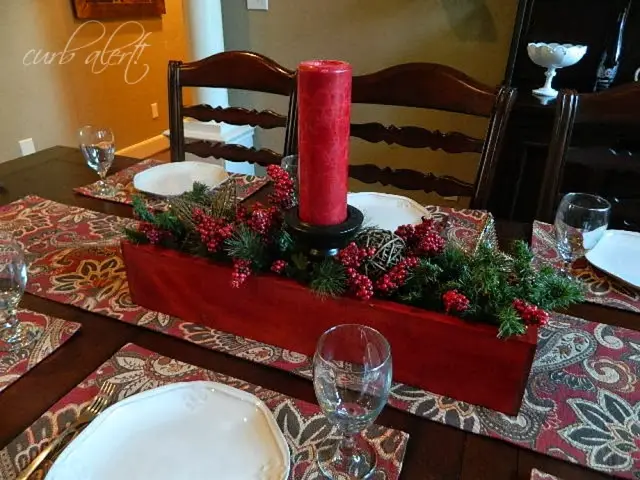 I stole some greenery and gold stars off of the tree.  
Red candle or White? 
I am so indecisive!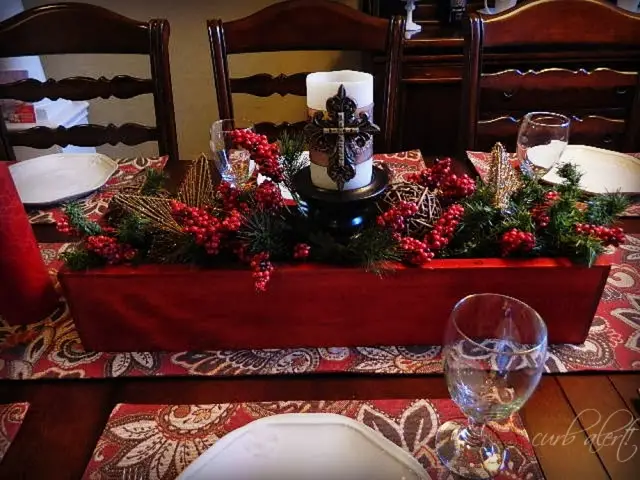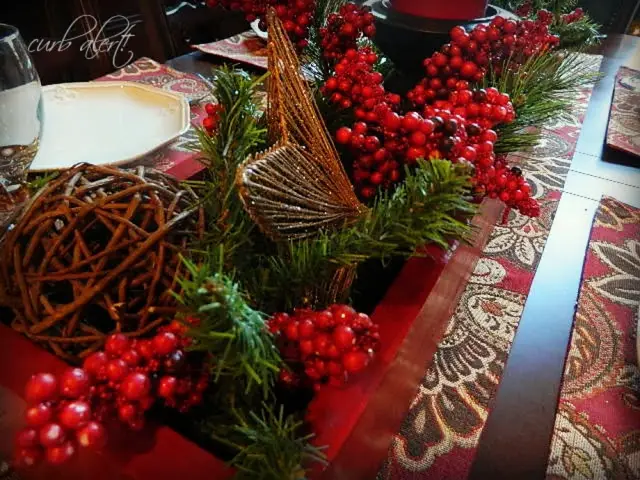 Awww, my Headboard Bench sure looks good in the background! It's still one of my favorite pieces that I have built!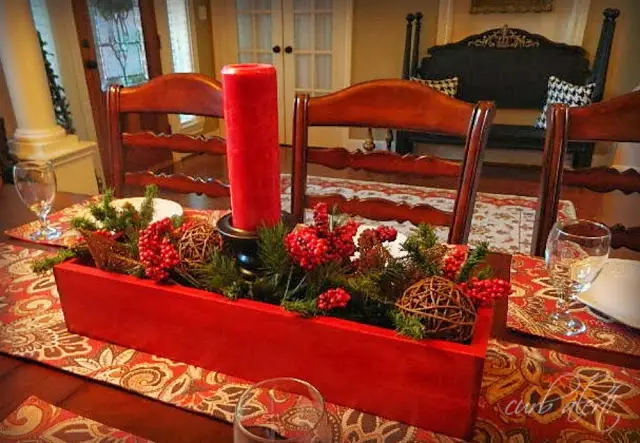 Finally, a little touch of gold here and there and I think it's complete.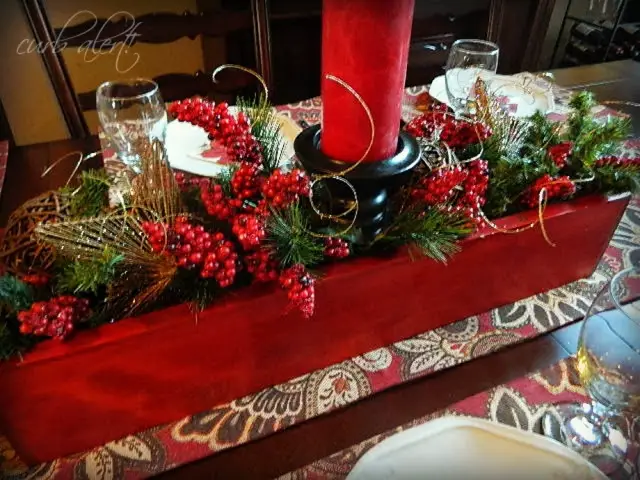 I cannot wait for my parents to come over on Christmas Eve to celebrate Christmas with us! 
…and a little something else…
HAPPY 29TH BIRTHDAY TO ME!!!
I AM 29 still, right???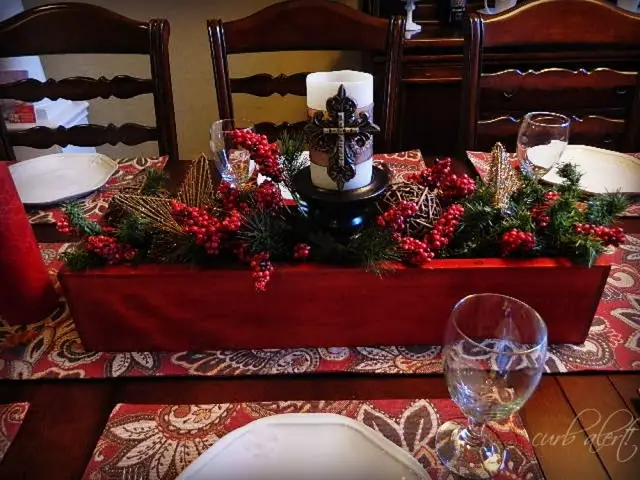 Now off to go spend some time with my sweet family!