Happy New Year Everyone!
No DIYs to show you yet but I am excited that I have a few in the works to share real soon!
In the meantime here is a little something that I picked up for myself right before Christmas.  I know I was supposed to be shopping for everyone else but it IS also my birthday on Christmas Eve so I can grab a little here and there, right? 
Here is what I found
Antique Terrarium!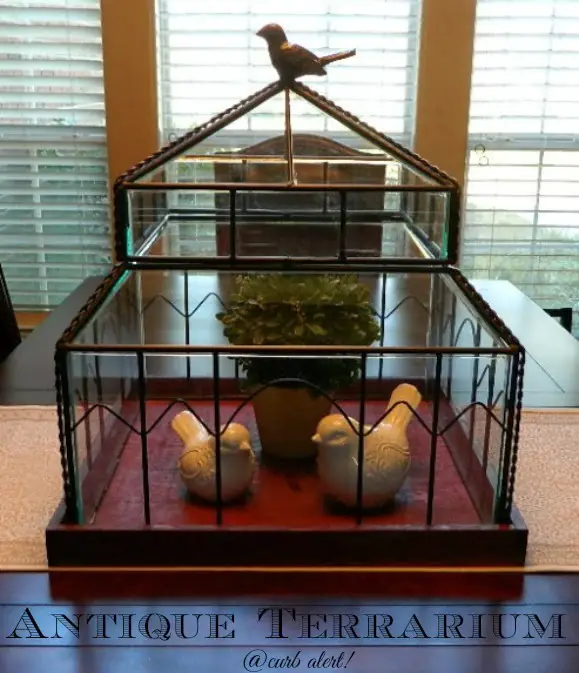 I know it's probably no big deal to you but
I have ALWAYS wanted one and the terrariums that I seem to find are WAY out of my budget…like hundreds of dollars out of my budget! 
"How much did I spend on mine?" you ask. 
Well first let me tell you that I found this ad on our local BBBS (Beg Barter Buy and Sell) website: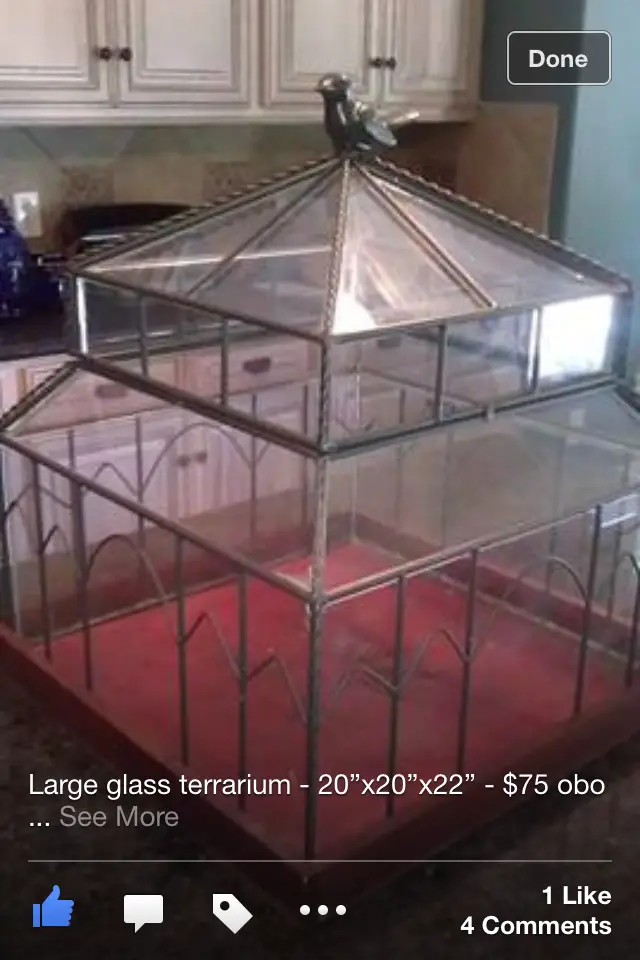 Yep, she was asking $75 which was still over what I wanted to pay.  It sat there for over a week and no one was responding to the ad so I thought, "what the heck"  I sent the owner a private message and explained that I didn't want to offend her by offering only $25 but if she wanted to get rid of it right away I could grab it that very same afternoon! 
She responded immediately and agreed to the $25.  I was shocked as I expected her to at least bargain with me but she agreed and it was a done deal.  HECK YES!
I jumped in the car faster that you can say LET's GO!  and it was mine within the hour! 
You may have noticed it tucked away in the corner of my
Christmas Home Tour
where it sat until all of the holiday decor was put away.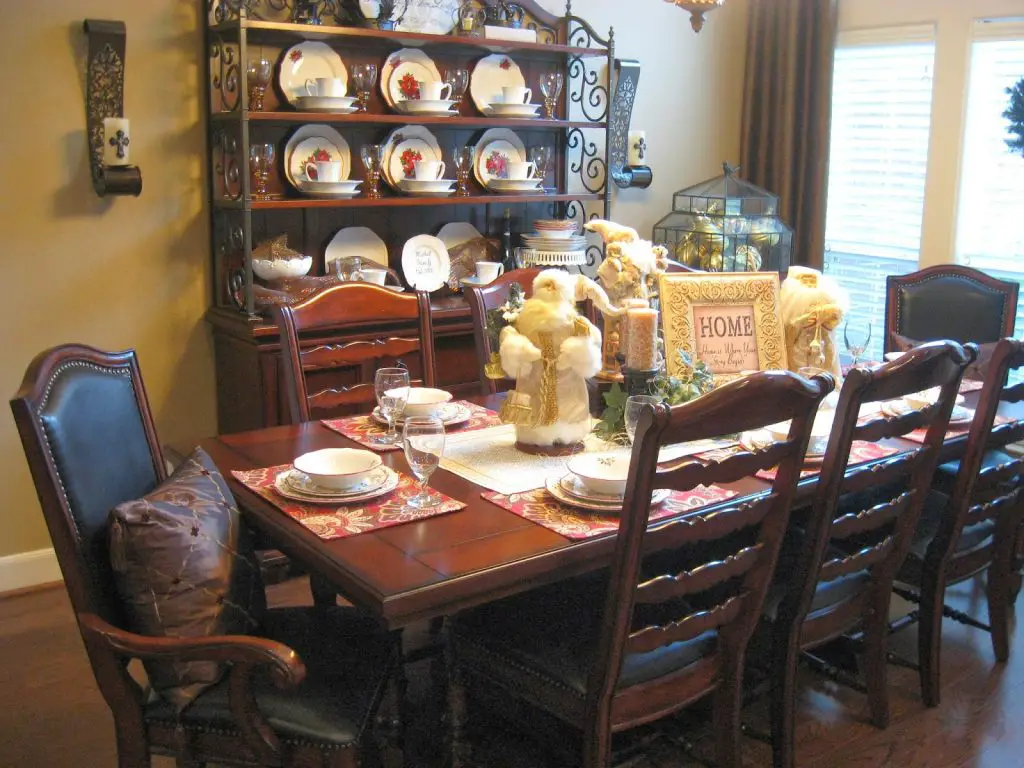 Now it sits front and center on my dining room table.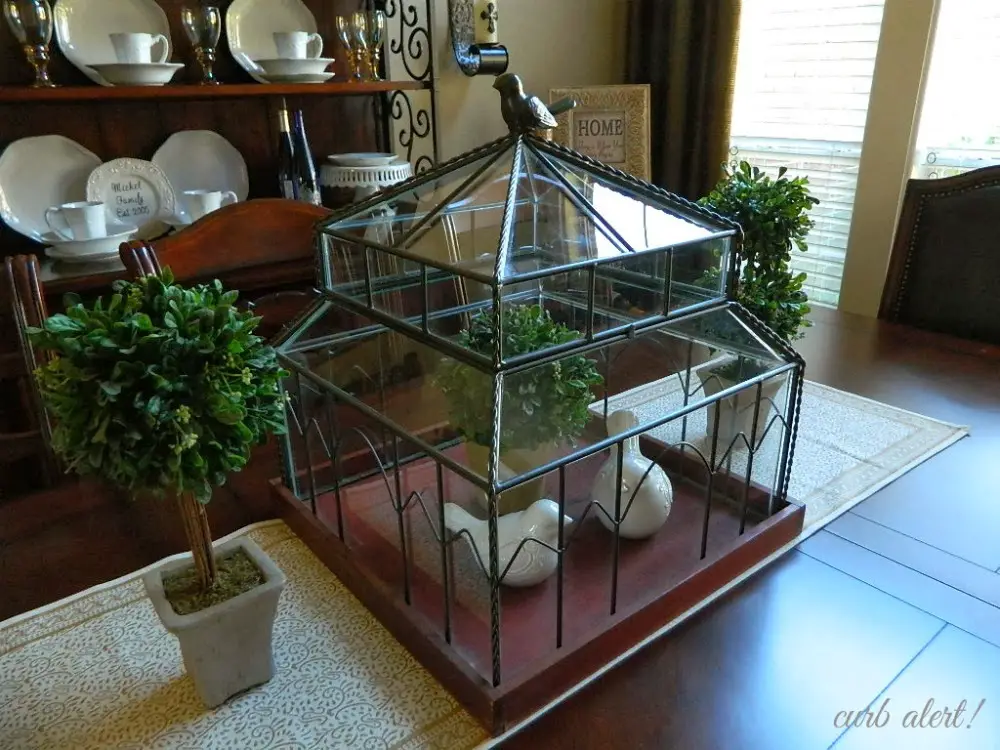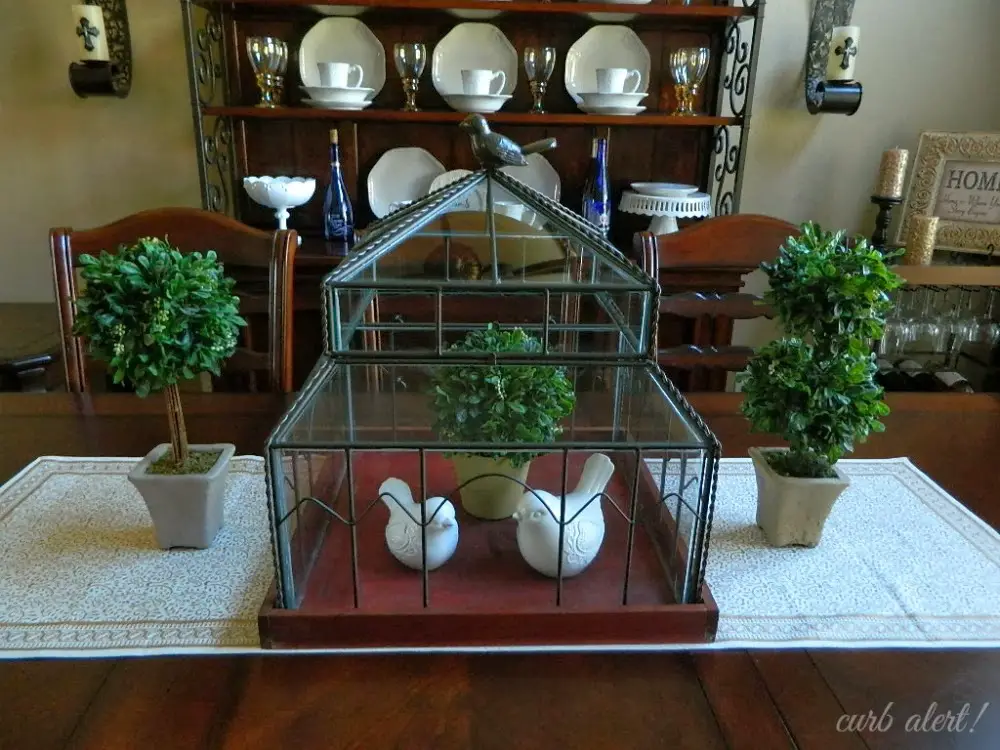 I love the little birds that I found last spring at Michael's.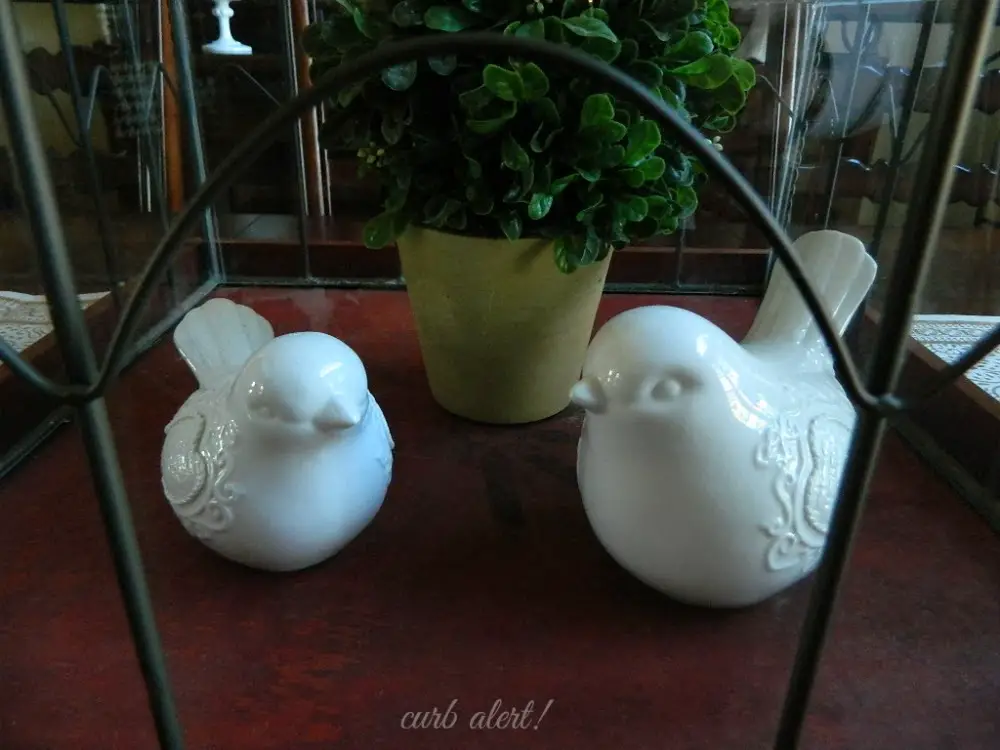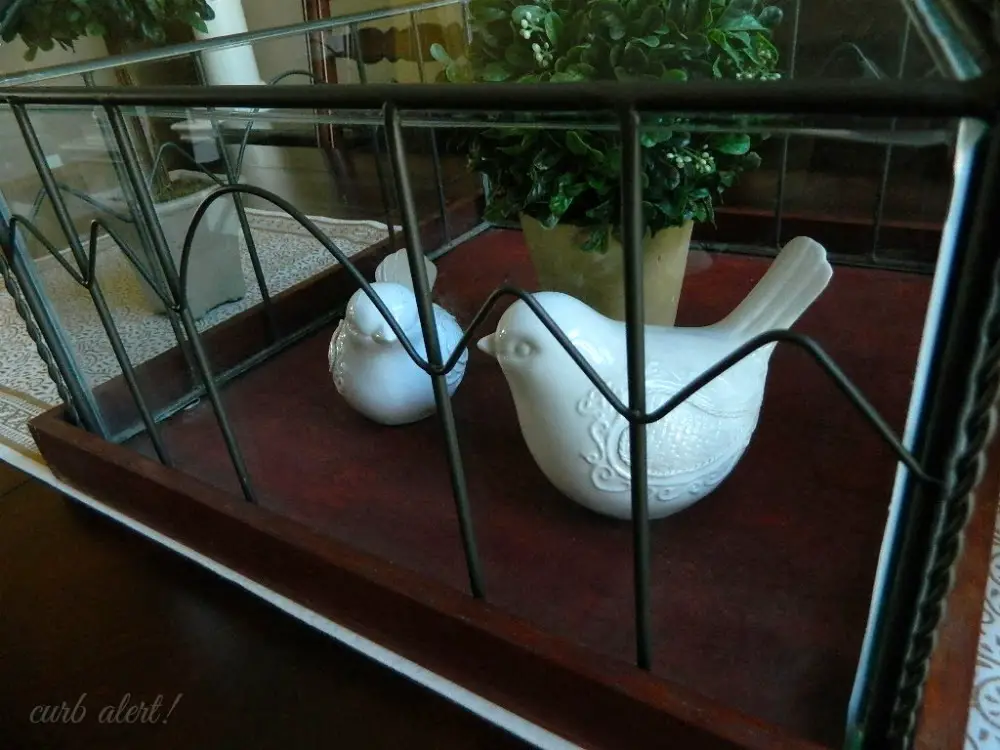 It also has a cute little bird on the top.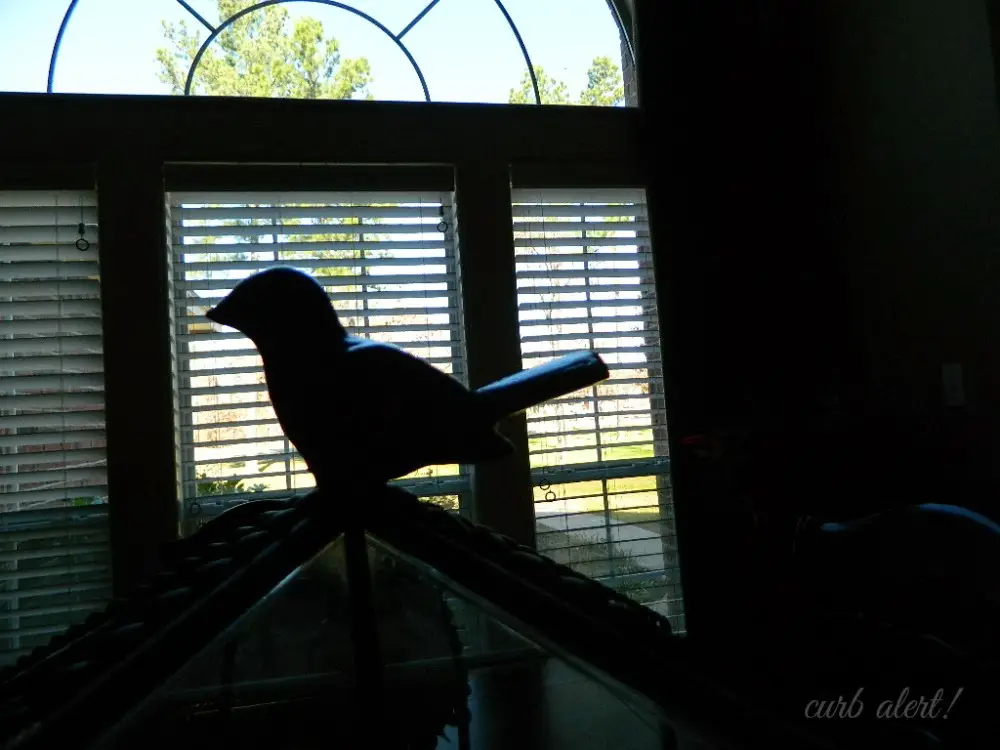 I cannot resist adding the greenery of the topiaries and cannot wait to try some real living plants in the future!
The Gold and White table runner was purchased at
Trades of Hope
.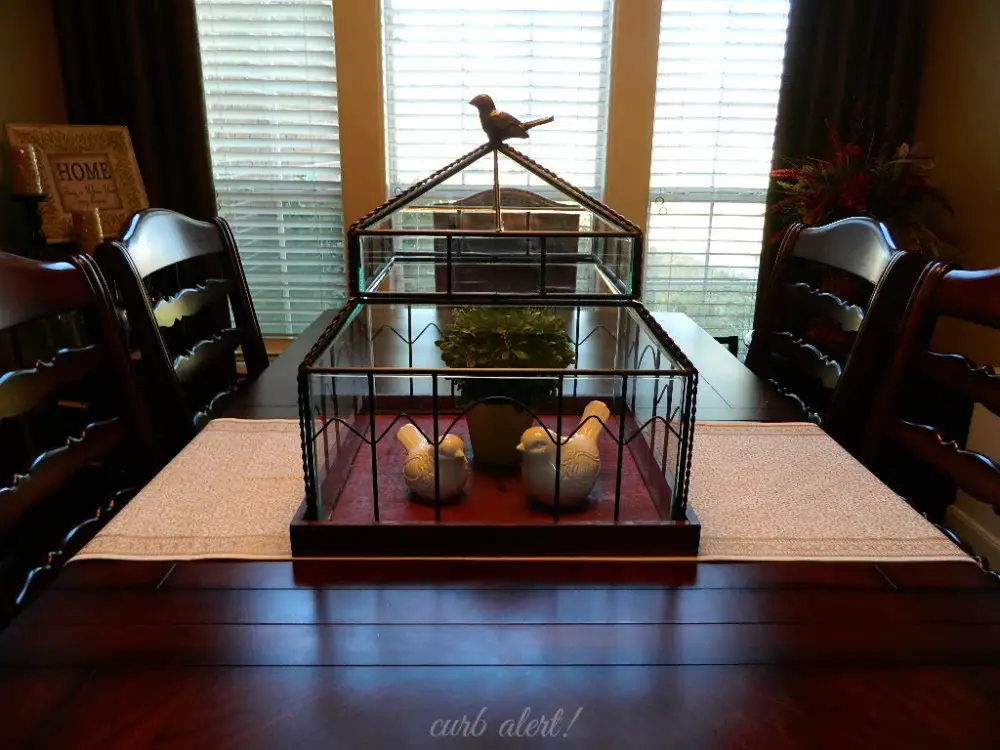 See how the top comes right off, making it easy to clean and fill with just the right bit of cuteness?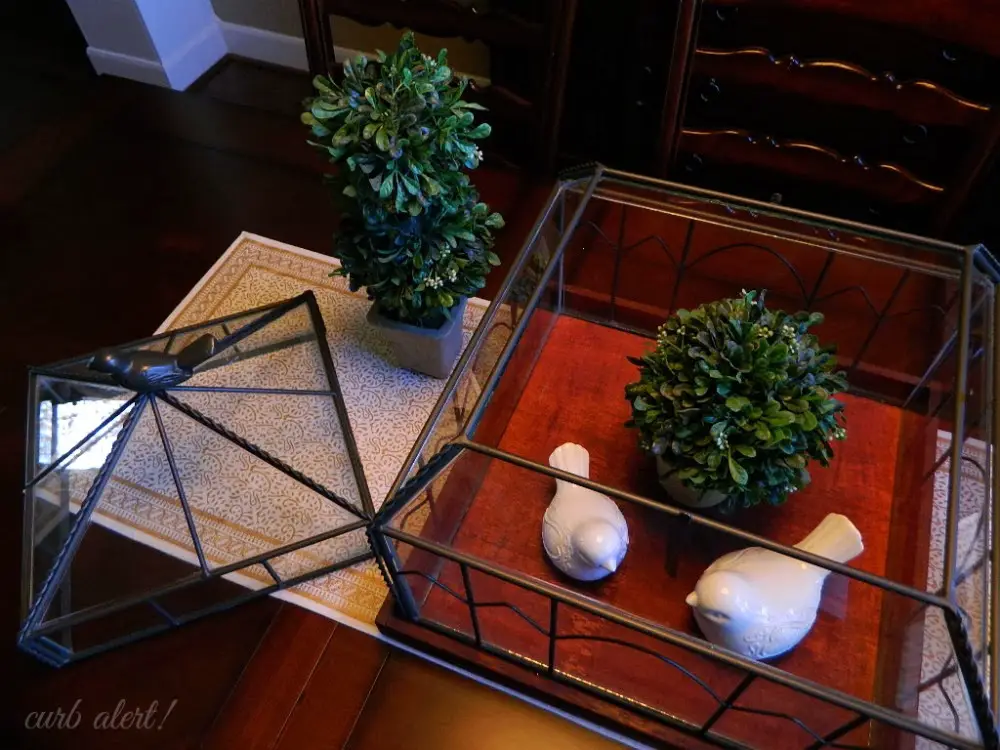 Speaking of cuteness, here is some inspiration I found over at
diyShowoff
– the exact same terrarium all dolled up with fairies! What a fun idea!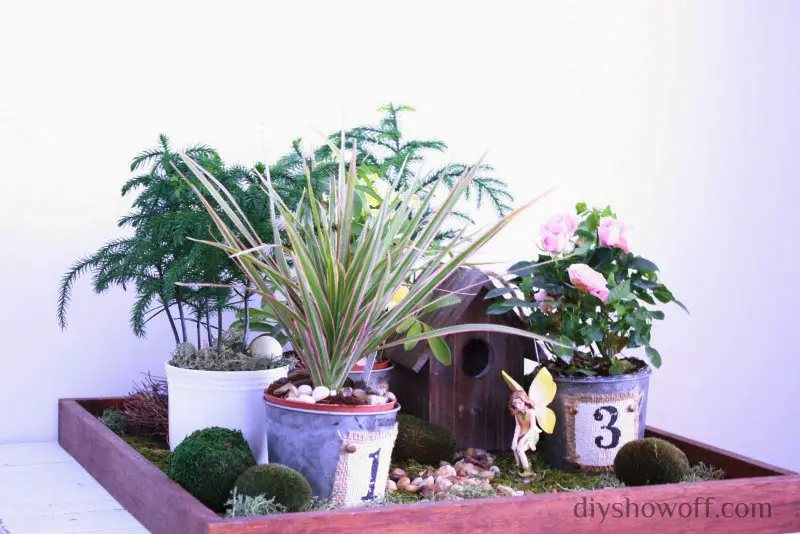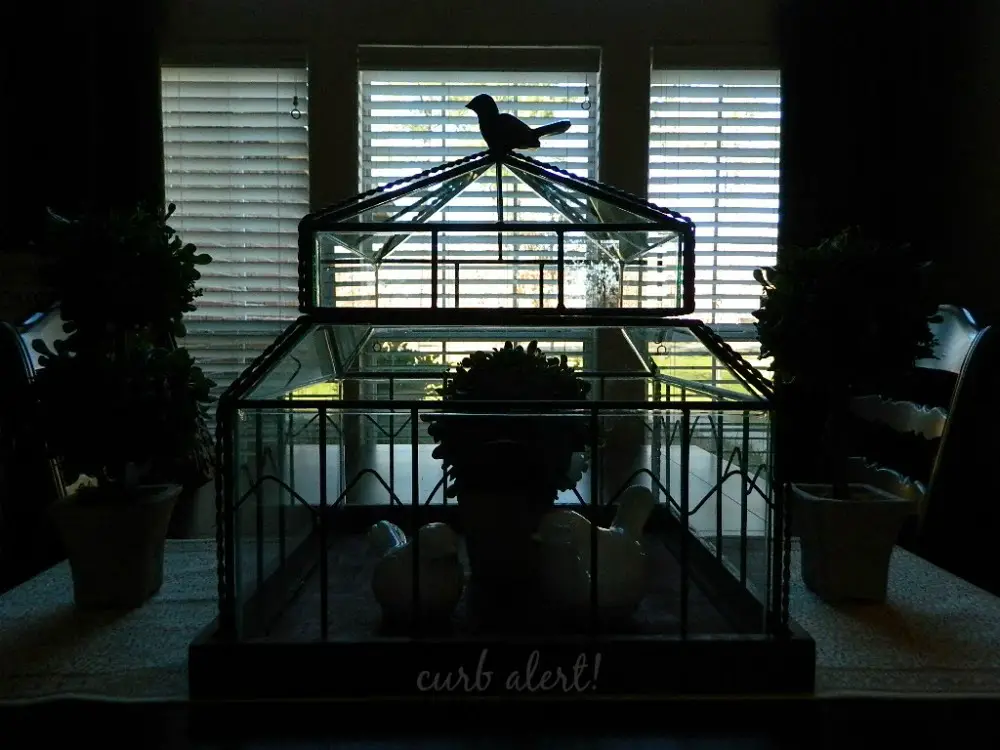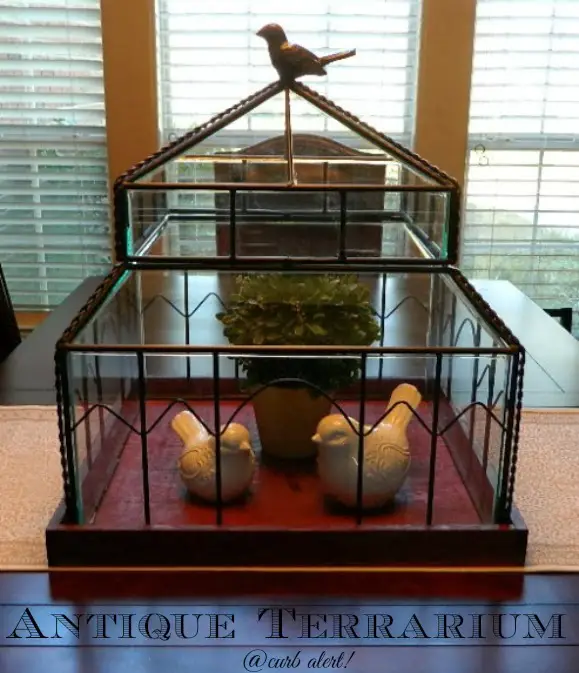 So do you like my terrarium?  Would you have purchased it for $25? … $75 or more?
I'd love to hear your thoughts.
Please join us at the mommy is coocoo g+ Blog Hop!  
It will run live on Wednesday morning so don't miss it!
Happy Treasure Hunting!