I have enjoyed reading through the inspiration of the other bloggers on our Valentine's Tour.  Lots of inspiration for Valentines, for Love and for the love of Red! 
Here's mine:
Love you "Deerly" Mod Podge Plaque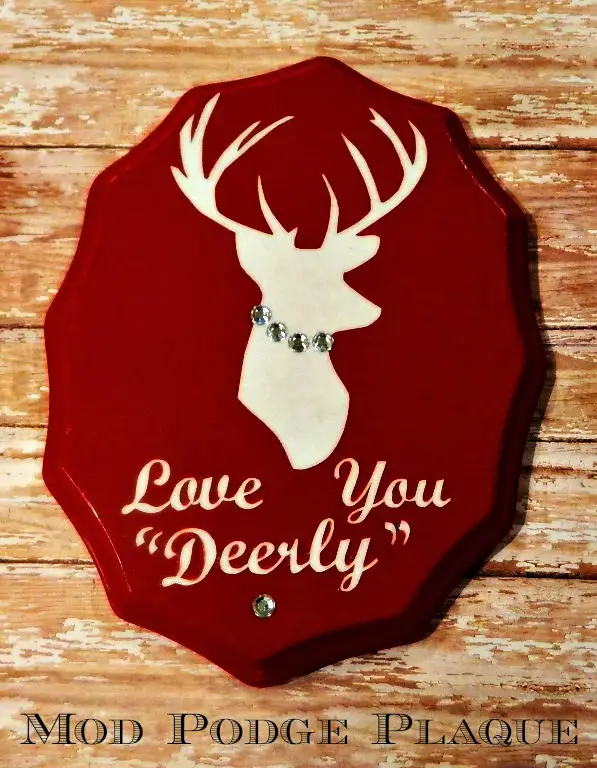 Last week when I was working on my
Faux Deer Antlers
I was playing around with the idea of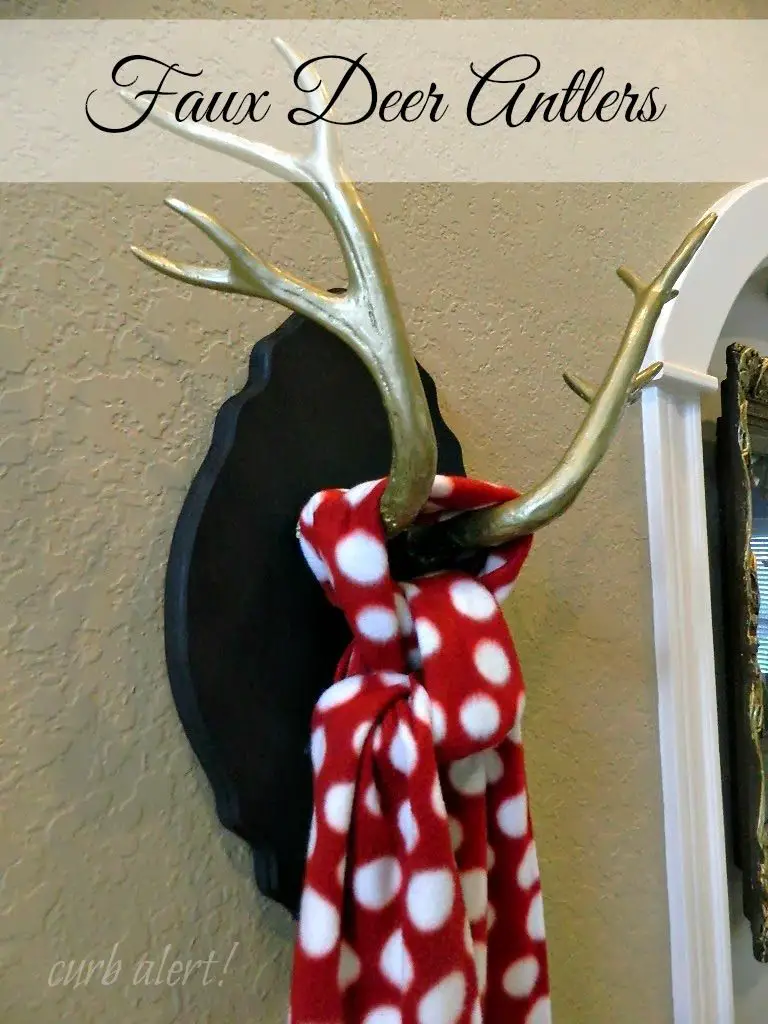 Ultimately I nixed the idea of using the sillouettes and gave the printouts to my 5 year old.  She had fun coloring them and blinging them up and then begged me to make  a plaque for her.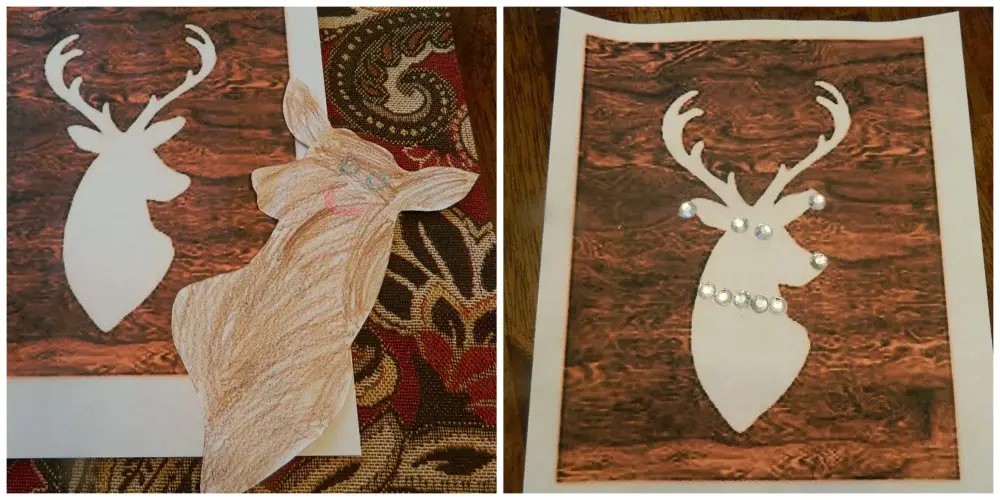 I know it's kind of silly but when your little Curb Alert! sidekick is begging and smiling and batting her sweet little eyes, how can I say no!
I found this little plaque from Goodwill for 79cents.  I grabbed it awhile back for the intention of repurposing the wood.  Okay so it has "Matty" painted on it with seashells, not a problem.  I scraped off all of the shells (sorry Matty), sanded it well, and then painted over it in my favorite Rustoleum Ultra2x Colonial Red.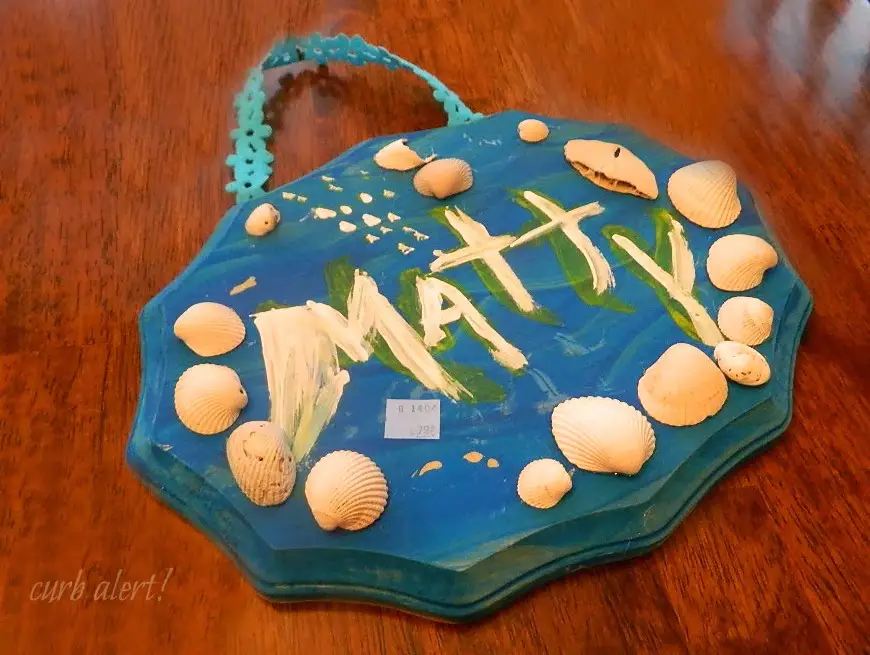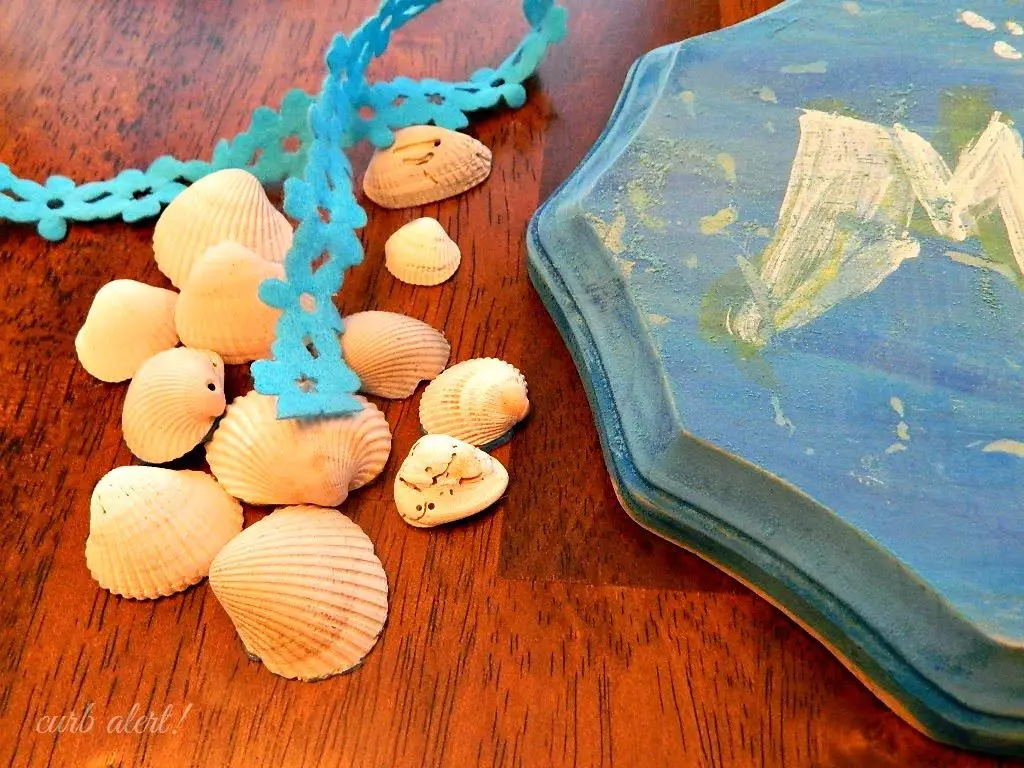 I LOVE the look of the red, don't you? I decided on which deer sillouette I wanted to use.
I then created a Word Document on my computer and reversed the image to use as a guide for my wording. 
I had to get out my glasses and small nail clippers for this one as the wording was very small.  The scissors are curved so it made cutting much easier.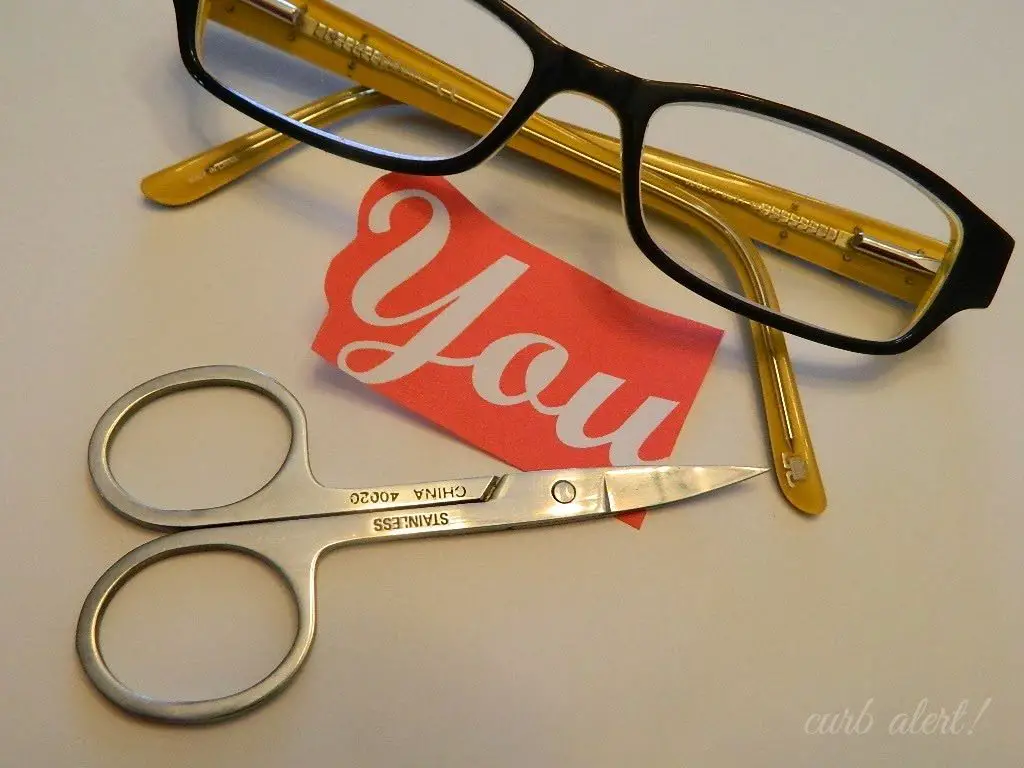 I placed the pieces on the plaque and then used ModPodge all over to adhere it.  I love the stuff and it's so easy to work with.  Just paint it over the entire object and wait for it to dry and you're done.  Don't worry if it first looks cloudy, give it some time and you will love the results!
You can see my very first blog project where I used the ModPodge, my 
Blah to Ooh-La-La Dresser
.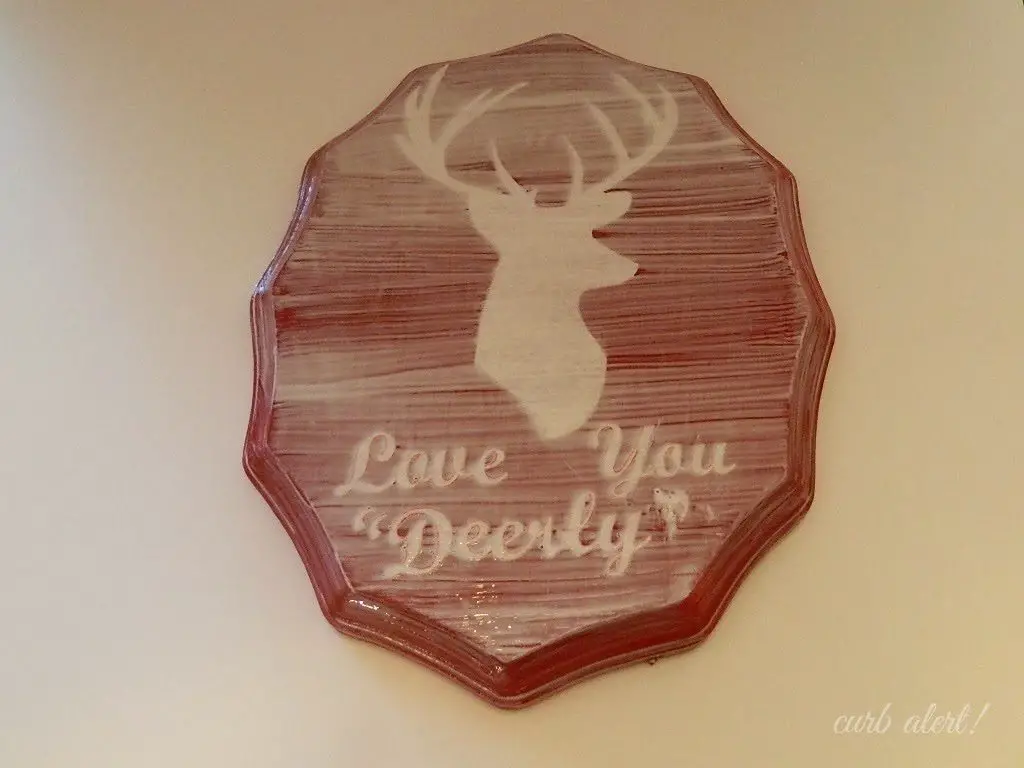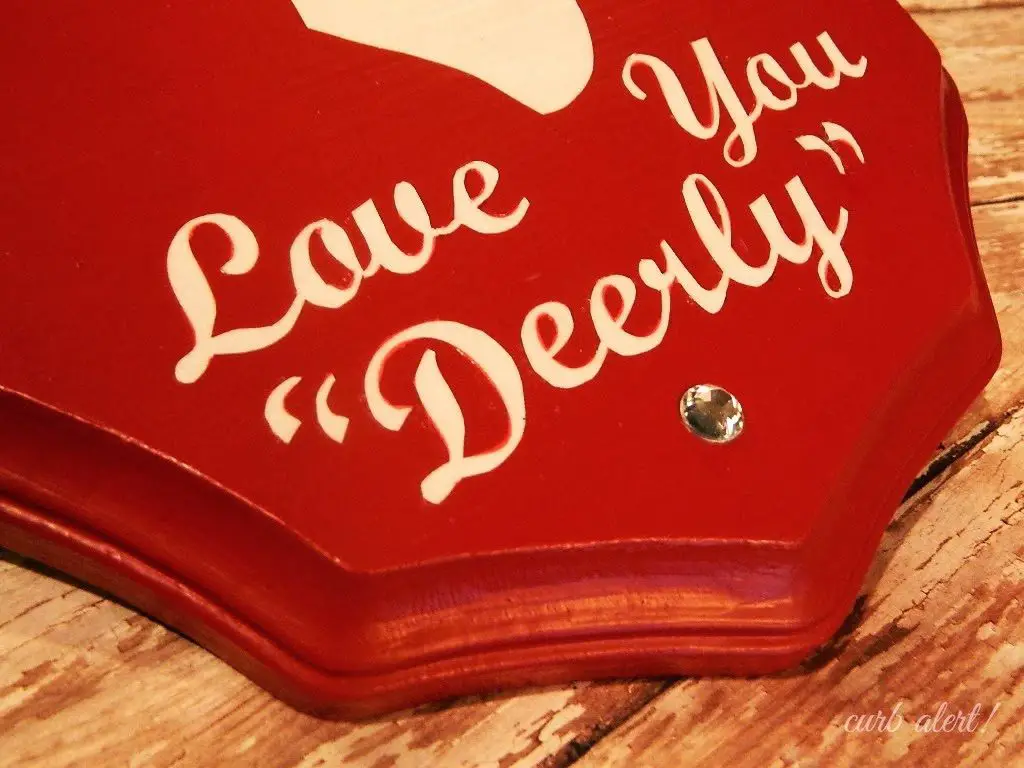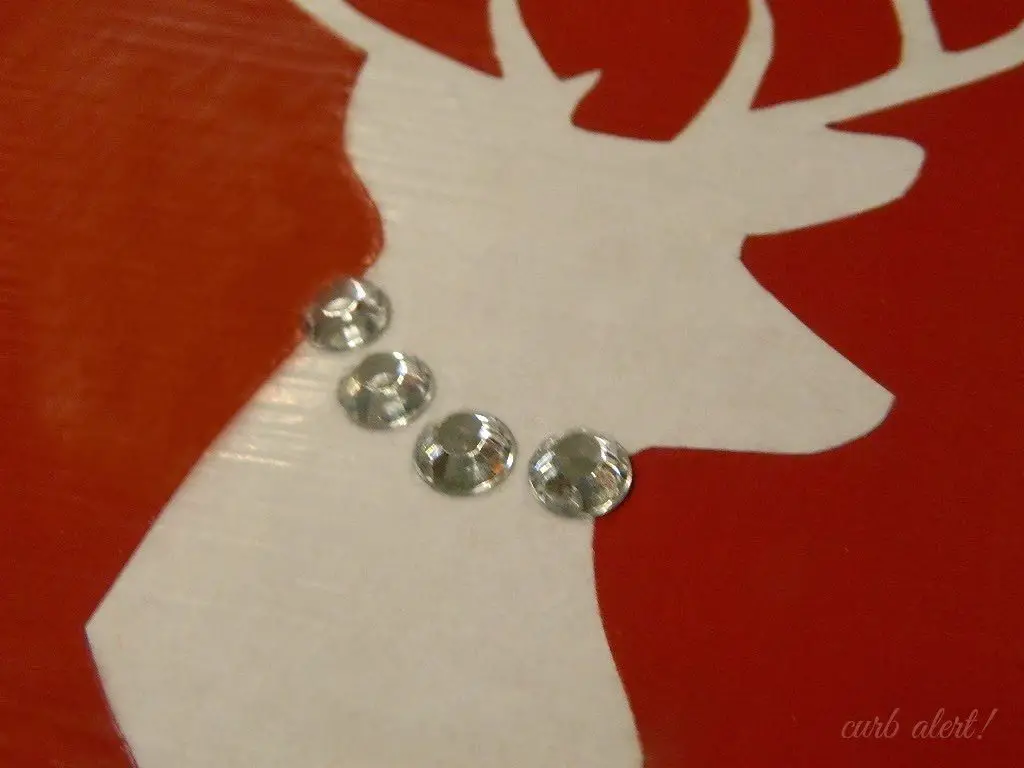 Every little girl loves bling and it was the first thing mine noticed when she saw it.  Yes, I went ahead and gave it to her early and she LOVEs it.  I keep telling her "Love ya Deerly" and she gives me a great big smile.   Seeing that makes this project so worth it!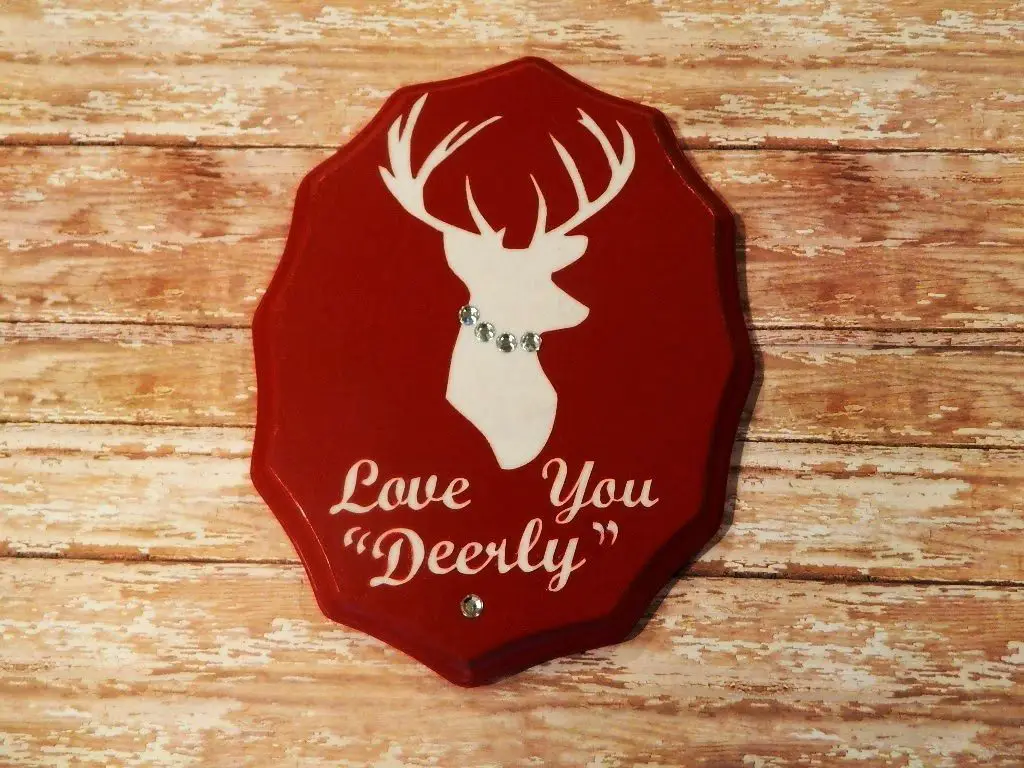 Well that wraps up the Valentine Tour.  I hope you take some time to visit the other bloggers as they have some cute ideas!
HERE
is the link to all of their blogs!

One Last Thing!
Are you following Curb Alert! on Facebook yet?  NO?  Well I forgive you…there is still time.  We are having our first Flash Givaway starting Friday evening at 7pmEST.   You can enter to win a $25 gift card from Curb Alert! along with other great prizes from other bloggers.  Come join us, it will be fun and who knows, you just might win! 
Click on the Facebook icon and it will take you right over to my page: 
Thanks!  Have a great day!