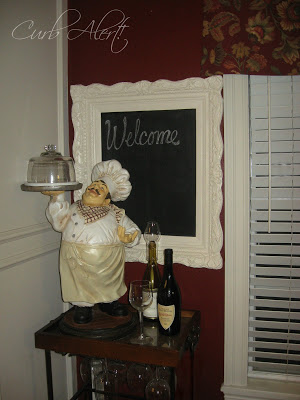 I have always wanted a red kitchen so when we purchased this house almost 6 years ago and I saw these abundant white cabinets and seven large windows
I was excited to start painting right away!  Especially because it started out as a light PINK! Hated It!!!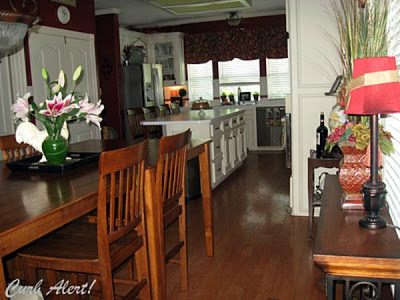 But now…LOVE IT! 
I tried to match the deep red color as close as I could to a dark red brick color.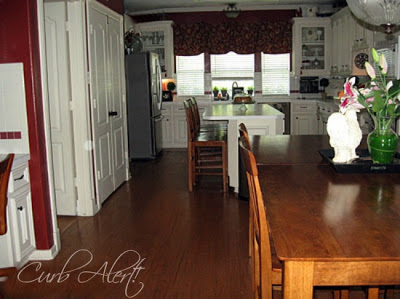 The island is large enough to seat all six of us! 
In addition to that our table also seats six.
Our dining room is through the doors to the left and seats another 8 people.
It is such a fantastic space for entertaining!
Cabinets and Storage Galore!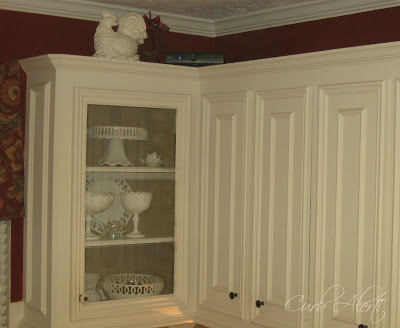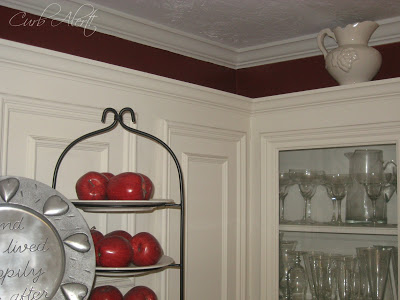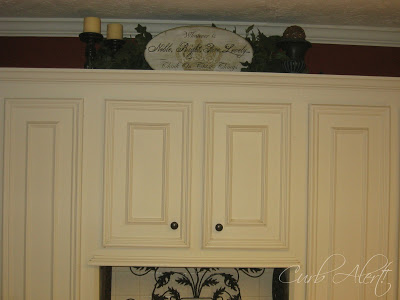 I'll even let you peek inside the cabinets, although I admit they are not usually this organized but lately I have been an organizing fool!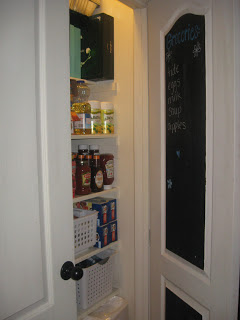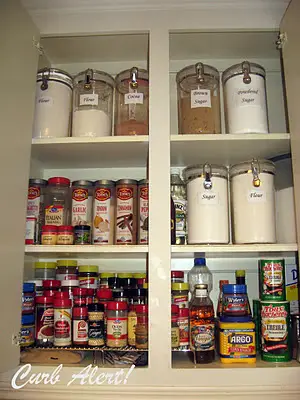 Here is the view of our breakfast room looking towards our back door.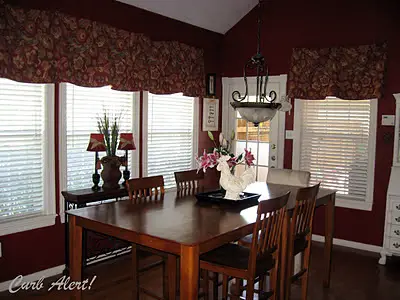 Next to the back door is my secretary cabinet that I inherited from my grandmother
 (L O V E)
I like to keep pretty glass vases in there away from the "bull in a china store"  kiddos.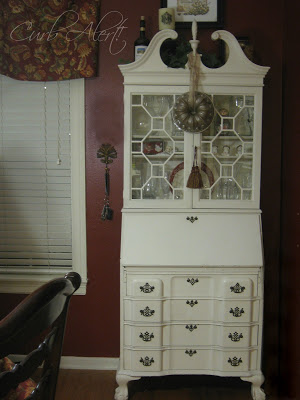 Across from our breakfast room table is our little desk nook.  I love how the kids' online activities are in full view.  This is also where I blog, yep with that huge monitor that MyLove insisted on buying.  We lovingly refer to it as "command central"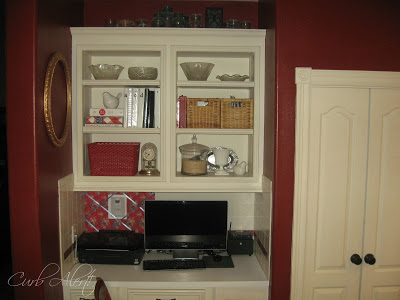 And finally here is my favorite saying above our pantry door…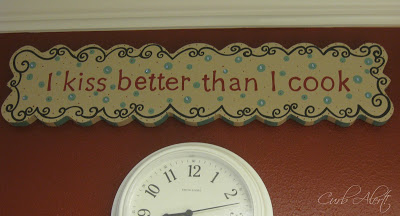 Fitting isn't it?  
It's a shame that I have all of this space but do not enjoy cooking in it.  Don't get me wrong though, I spend a ton of time in here and being in this space makes me very happy. 
Thanks for stopping by.  I hope you enjoyed 
My Red Kitchen.
In all honesty, it is RARE that the kitchen stays this way.  If you would like to take a look at how crazy it can get then check out this post from last year: 
and other  
Curb Alert! kitchen related posts: 
Stay connected with Curb Alert!