Hey Curb Alert! Friends.   Thank you so much for your sweet compliments on my
Red Kitchen Reveal
.  I have really enjoyed the space as it has been perfect for my growing family.
While I have been painting away in the kitchen I have also been working on a little side project.  If you follow me on
Facebook
you may already have a hint at what it looks like.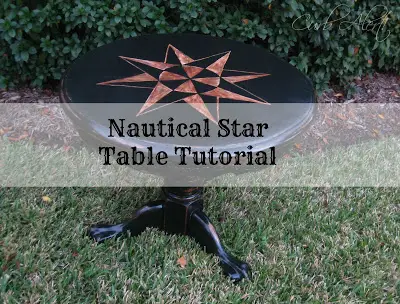 More commonly known as the
Compass Rose!
I've always referred to it as a nautical star so hence the name!
I am linking this post up to
Debbiedoo's Magazine Copycat Party!
 It's been awhile since I have participated and I am so excited!  Instead of a magazine copy, I am copying another blogger – I'll fill you in on that in a moment.
Now on to my table…
I found the little table in sad shape at Goodwill for $9 months and months ago.  I first envisioned it as a little Tea Party Table for Buttercup. I sanded the wood veneered top and very lightly sanded the base and legs.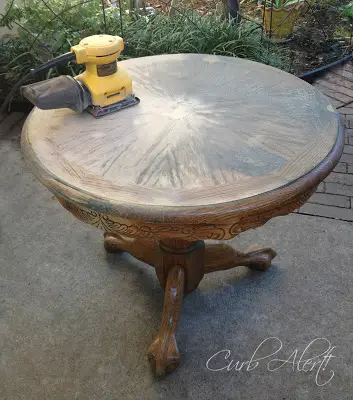 I would have loved to have stained the top but it was pretty damaged and spots of particle board were showing through.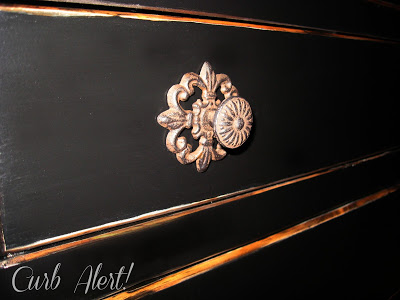 Summary:  Sand, primer, then paint – see full tutorial link on the dresser post.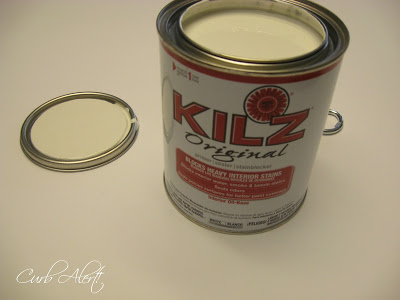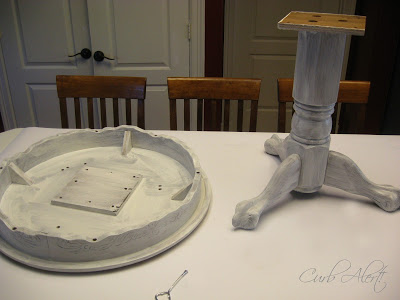 That turned out great and I loved the distressing on the edges.
(this was pre-staining)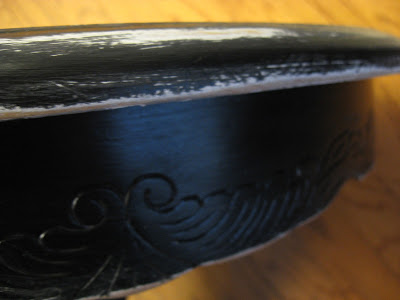 …and then a touch of stain…
I was pretty satisfied with it until I saw this awesome table refinished by Janel at
I fell in LOVE with the compass star/nautical star (I have the same star on my metal fireplace screen) and knew it would be perfect for
my new gameroom table
ahem, Buttercup's tea party table.
Oh my goodness, thanks Janel.
Here is my interpretation of the instructions: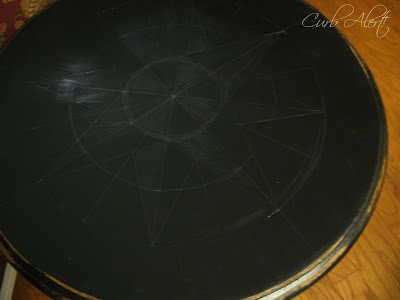 It was the easiest tutorial to follow along in only 9 easy steps.   I started off penciling in my lines, then painted in the entire star an "oops paint" light brown.  LOVED the design, HATED the color.  I then sanded off the brown back to the original tattered table top and liked how it turned out.
I have to admit I felt a little stupid as an afterthought and realized that I could have just kept the star portions of veneer as is and painted around the lines in the first place but NO, I did it bass-ackwards!
Trial and error, that's usually how I roll.  It's all in the process, right?  That's how we learn.
Lots of elbow grease in sanding, then straightening up the lines with tedious painting, a few hours later my little table ended up looking fabulous!
Now for some pretty pictures!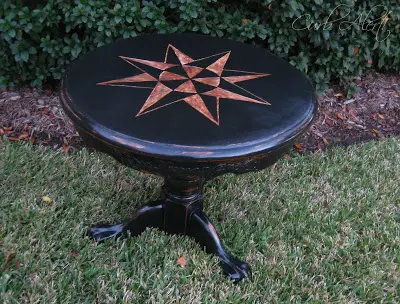 Look at those cute legs!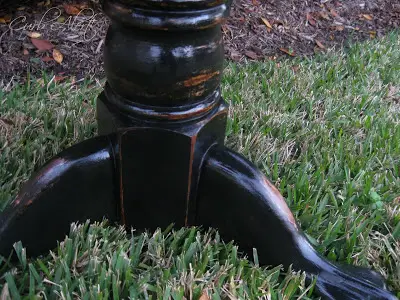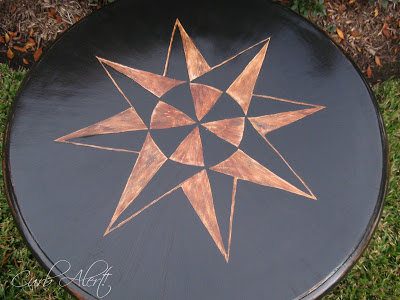 Lookin' good mate!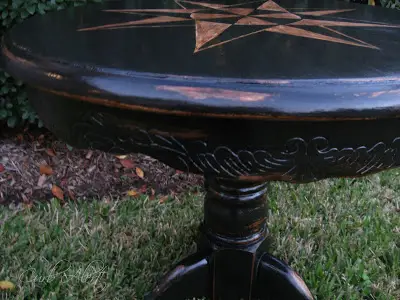 I cannot express how happy I am with the results and cannot wait to play tea party with my
Curb Alert! Side-kick.  It's the perfect size for her!
I think she kinda likes it too!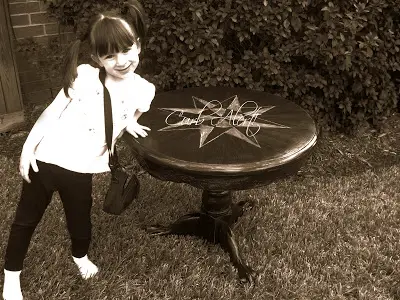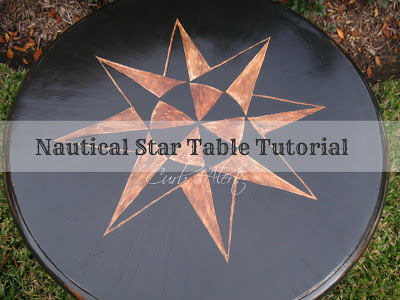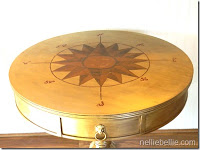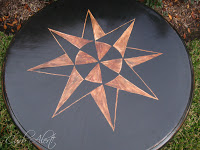 Now run over to Debbiedoo's
January 28th
Go take a look!

Have a great week!
Stay Connected with Curb Alert!