Wow!  I cannot believe it has already been a week since I posted.  It's been busy around here and what beautiful Texas weather we are having this week!  Again, WOW!
Let's talk about
Updating Curb Appeal
Remember when I
refinished and stained my front door
last week?  I mentioned that somehow one project leads to another and then another, and so on…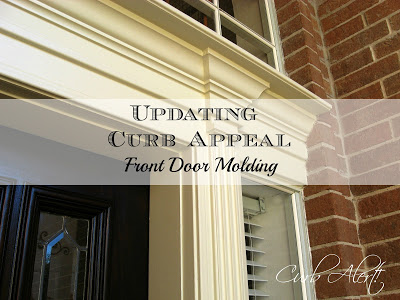 Here is a reminder: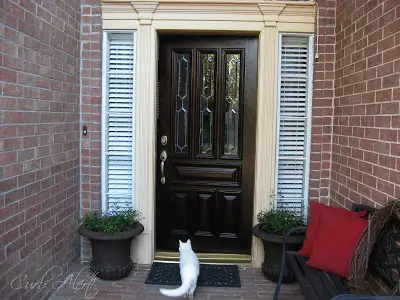 It's hard to tell that the paint has faded to a peachy color and has always bothered me. 
Well I broke out some Behr paint, exterior house paint (Ultra Paint and Primer in one) from our garage and decided now is the time to change that.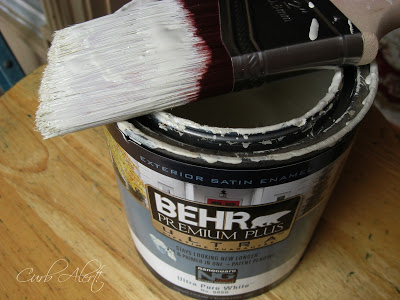 See the difference now?  
Ugly peachyness!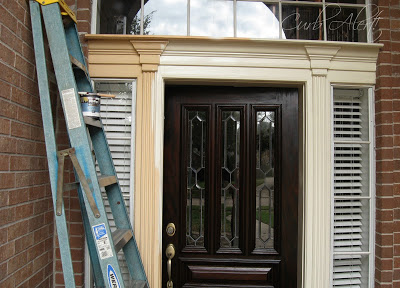 Well just a few hours later and I feel like it has tremendously updated our home's Curb Appeal!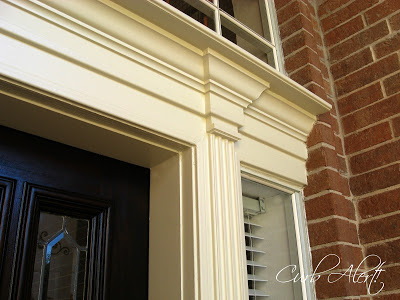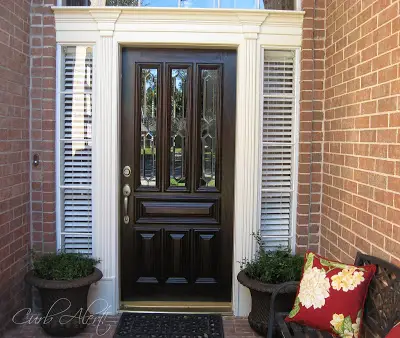 What an easy update just by painting the Front Door Molding!
Why do I keep talking about Curb Appeal? 
Well it has been on my mind lately as I have been keeping a secret from you. 
Please don't be mad, it's been a good thing. 
Our family is moving! 
Whew! It feels good to say that out loud!
My husband has been offered a job a little over an hour north of us so now we are ferociously trying to prepare to put our house on the market.   I have vowed not to collect things from the curb temporarily (although I have secretly done a little bit of curb shopping – shhhhhhh don't tell My Love)
I am still working through some projects that I have saved until now, I just cannot help myself and HAVE to keep up my paint therapy!  It's an addiction!
Anyway, I have been an organizing fool lately and have been cleaning out closets, getting rid of things we no longer use and scrubbing and updating things in our home.
I'm a bit scared!
Will you still follow along on our new adventure?   I am a little torn, I LOVE it here!  but we know this is a great opportunity for my husband and the best decision for our family. 
Will our new neighborhood have good trash?  You know what I mean, I am a little anxious as Curb Alert! has been based on my findings in my little area of town. 
Would you like to see more of my home?
Heck, I'm about to list it on MLS for the world to see so maybe I will share some more room reveals for you  guys as well!
Do you think my
Red Kitchen
will sell?  I am NOT going to paint over it no way, absolutely not! … 
unless someone makes it part of a fabulous offer contingency to buy the house!
So please stick around as I will be doing my thing around here and sharing all the details with you along the way. 
In the meantime, I am making my third donation drop off in three weeks to Goodwill and my own curb.  It feels funny to be on the other side of Curb Alert! and throwing stuff out! 
Trip 1: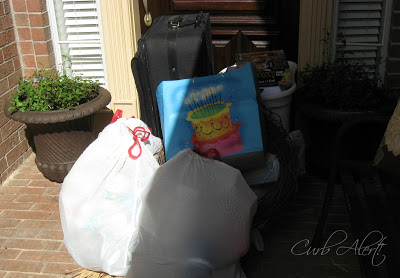 Trip 2: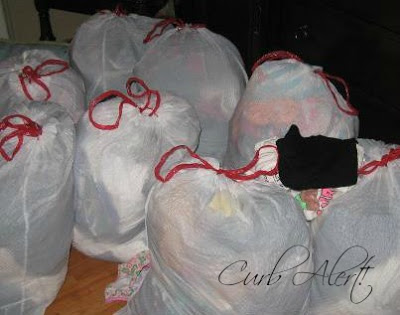 Trip 3: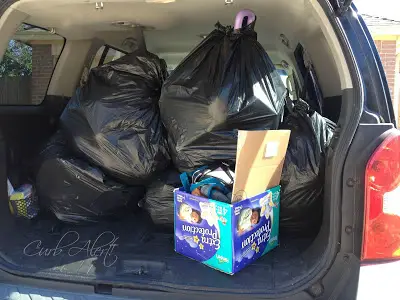 Last thought :  It's a shame that we have all of this "excess" when there are so many others with nothing!
Oh, and I leave you with one last look at my front door.
Just Because!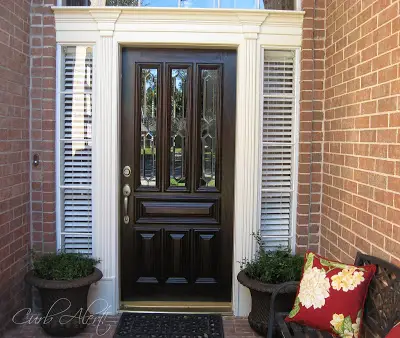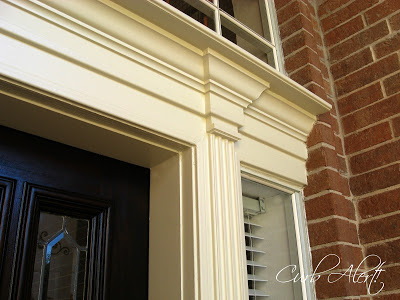 Okay that was two! 
One more day till Friday! 
WOO HOO!!!
P.S.  If I find something fabulous on the curb and just absolutely have to have it, then you are darn sure right I am NOT going to pass it up! (I just have to beg mom and dad to let me store it at their house!)