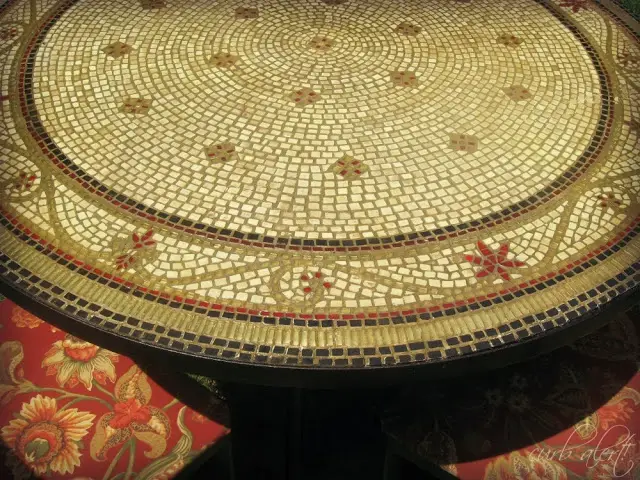 My Temporary Kitchen Table
I guess I should have posted about this table first but I was too excited to show you my new one!
Back in the Spring right before we moved I had a friend give to me her kitchen table.  The only catch was that she had left it outdoors for too long and it was a gonner.  Well she had faith in me that I could find a way to remedy it so she offered it to me.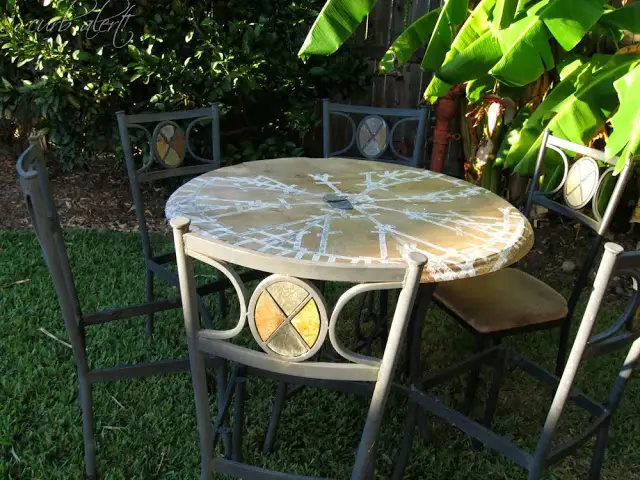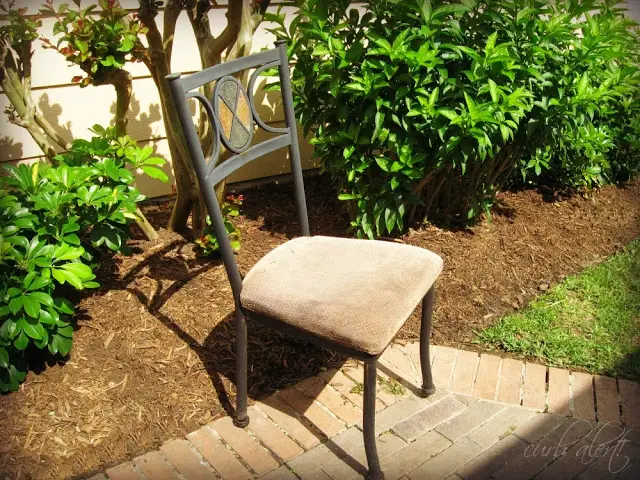 She was right, the table top was beyond salvageable but the table base and the chairs had potential.  I was determined to make it work because when we sold our home, the buyers begged us to sell our kitchen table and chairs to them and they offered us a ridiculous high price (more than what we paid for it!) that we could not pass up!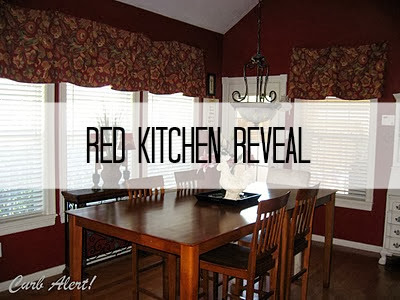 So back to my temporary table, guess what!  I had another generous friend that traded a table that I already had for this outdoor Mosaic Table Top.   Isn't it cool?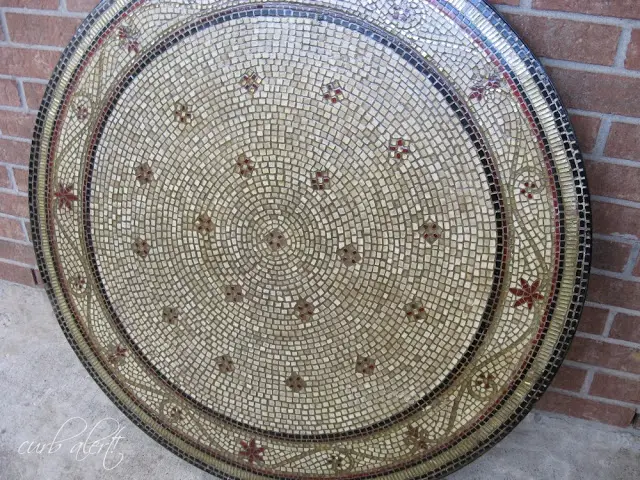 A little spray paint here, a little fabric there…they were a perfect match!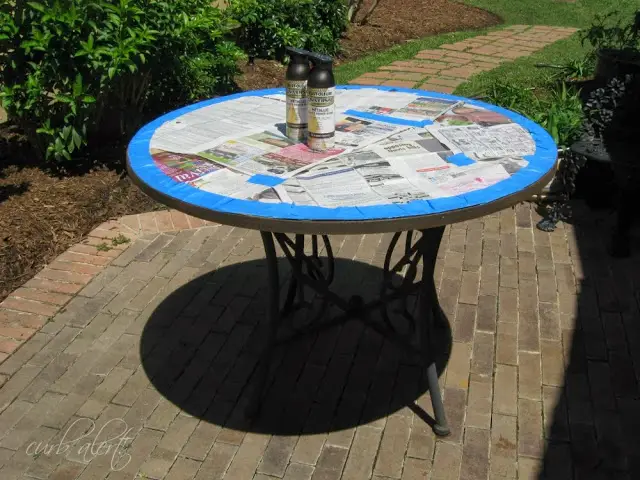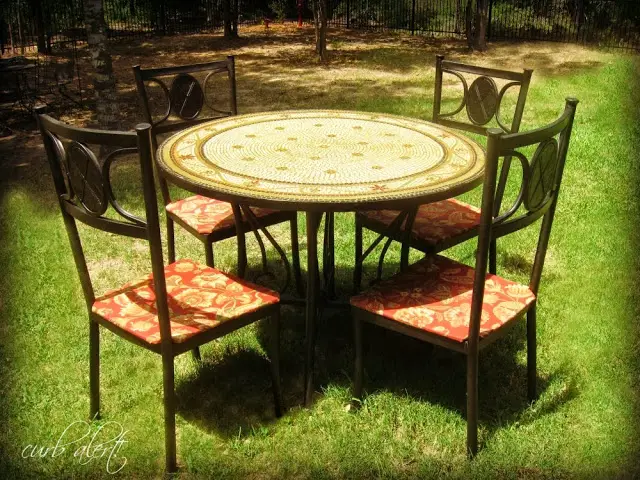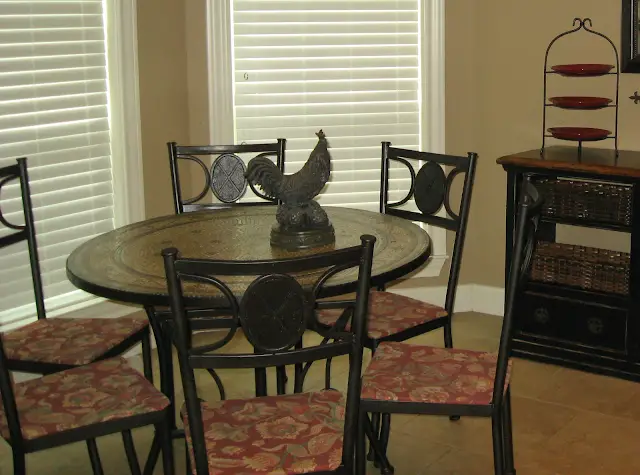 The seat cushions were made out of the curtains from my previous kitchen.   I knew it was temporary so I used what I had on hand.   It fit well in the space all summer until I found 
that I revealed a few days ago.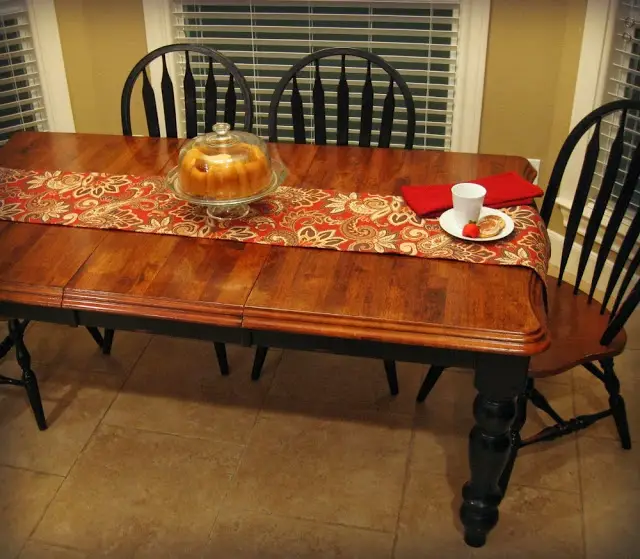 I answered the local ad for the new table, placed an ad to sell my temporary table, asked for the same price, sold it and completed the transactions and pickups all in the same day!  MyLove thought I had lost my mind but you have to move quick on these things or they go fast! 
So I loved my temporary table and thanks to two of my sweet friends for their contributions to the Michel furniture fund (I miss you guys!) now the set is super happy in a new home where it will be loved for many years to come! 
P.S. I just ordered the bench for my new table – I cannot wait to get it!