Don't you just love the beach? 
I have always enjoyed strolling barefoot in the sand gathering seashells, sand dollars and starfish.
It's fun to find that perfect treasure and take it home as a sweet reminder of a summer vacation.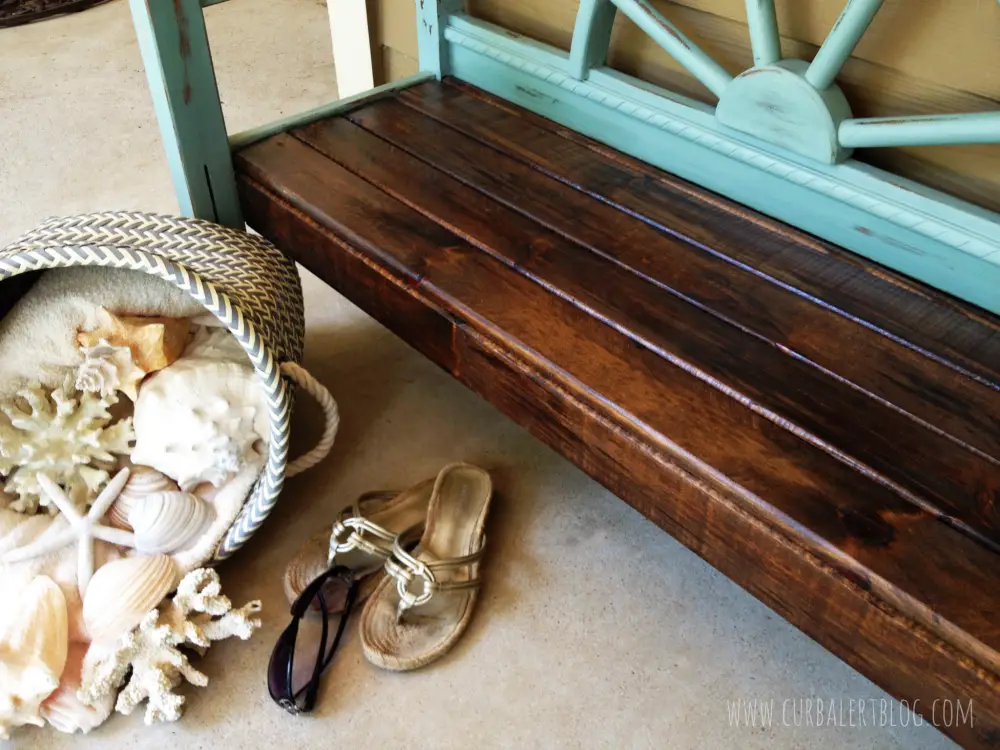 Now that the title gave it away and you have already gotten a sneak peek at my new bench creation, let me back up a bit.
This past weekend I went to the MotherLoad of all garage sales. 
It was an antique warehouse liquidation of lots of broken furniture and castoffs!  When my neighbor asked me to join her I jumped at the chance…especially when she sent me THIS picture: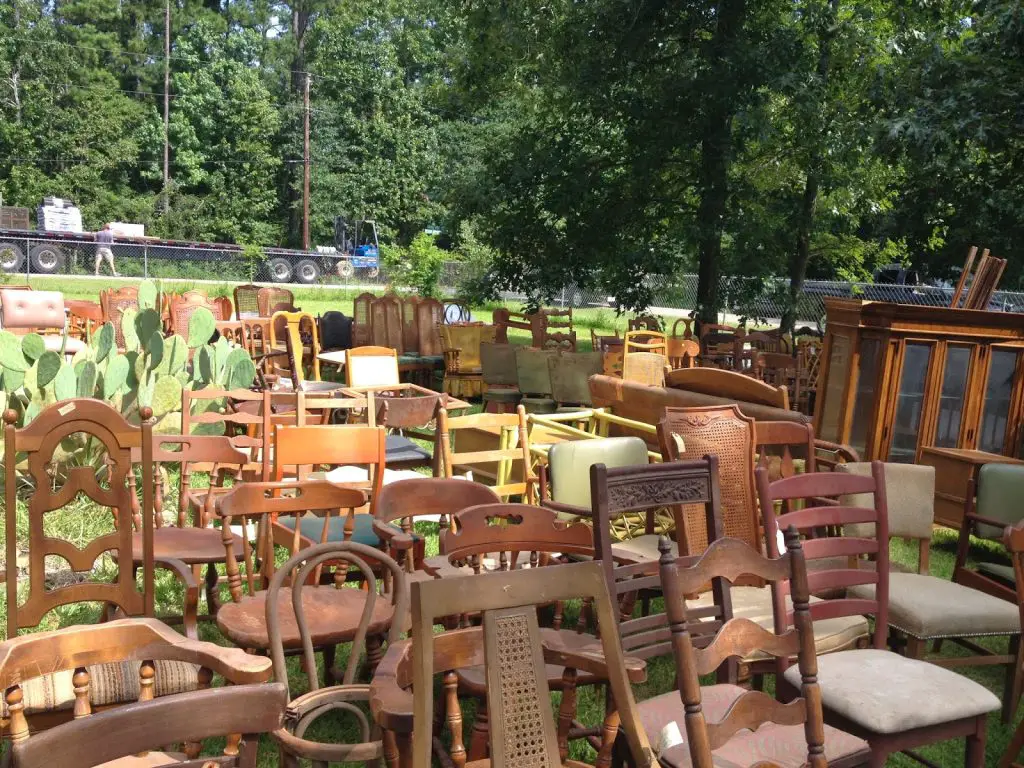 HOLY GEEZ!!!
 I was in heaven!…for awhile, until I walked around all of this goodness and was hyperventilating at the thought of having to make a decision to 
1)stick with my business plan
(yes I have a business plan)
2) stick within my budget 
and
3) save my marriage
Believe it or not I passed on the chairs. 
Almost every single one of them needed EXTENSIVE repair work!
Just not in the mood after working so hard repairing the 
I did manage to swipe up just a few things: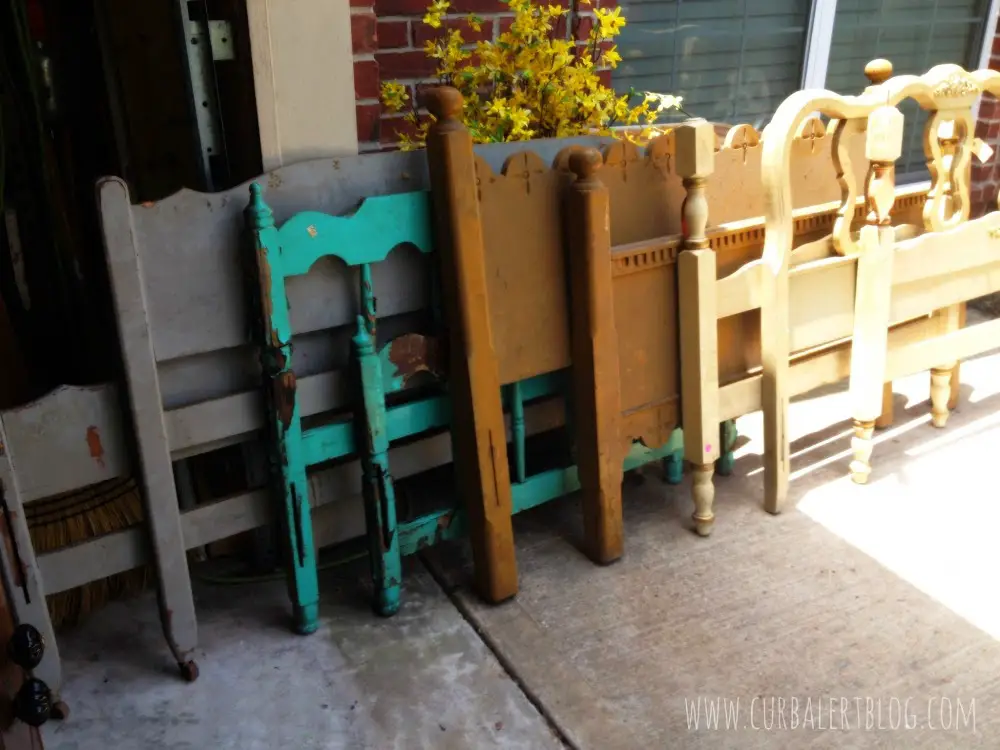 They were each $5 a piece. 
How could I pass them up? 
Solid wood. 
Good condition. 
Part of the business Plan!
Please don't judge. 
I might be on the verge of being labeled a dare I say it,
"H O A R D E R" 
since I have been collecting beds for awhile now.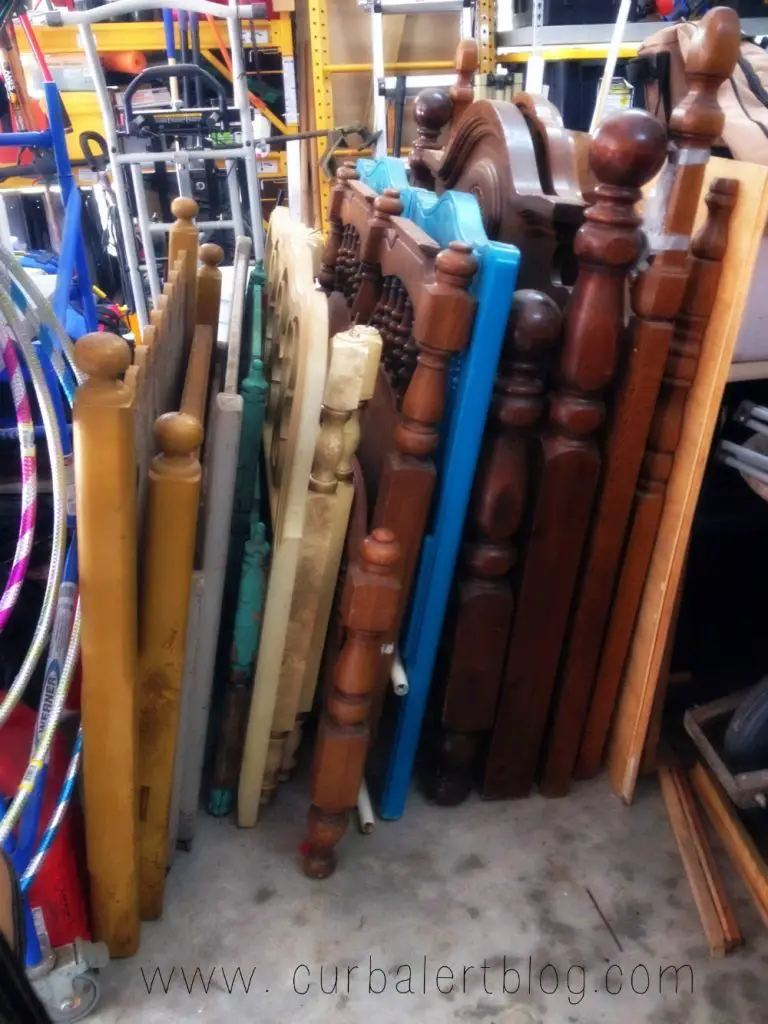 MyLove was a little less than thrilled, but of course we won't show you the rest of the garage with all of his "collections" so I pretty much brushed off his scoffing all of Saturday and Sunday!
He did challenge me to quit purchasing, collecting, organizing, hoarding,
and start doing! 
My first challenge was this old solid wood twin bed.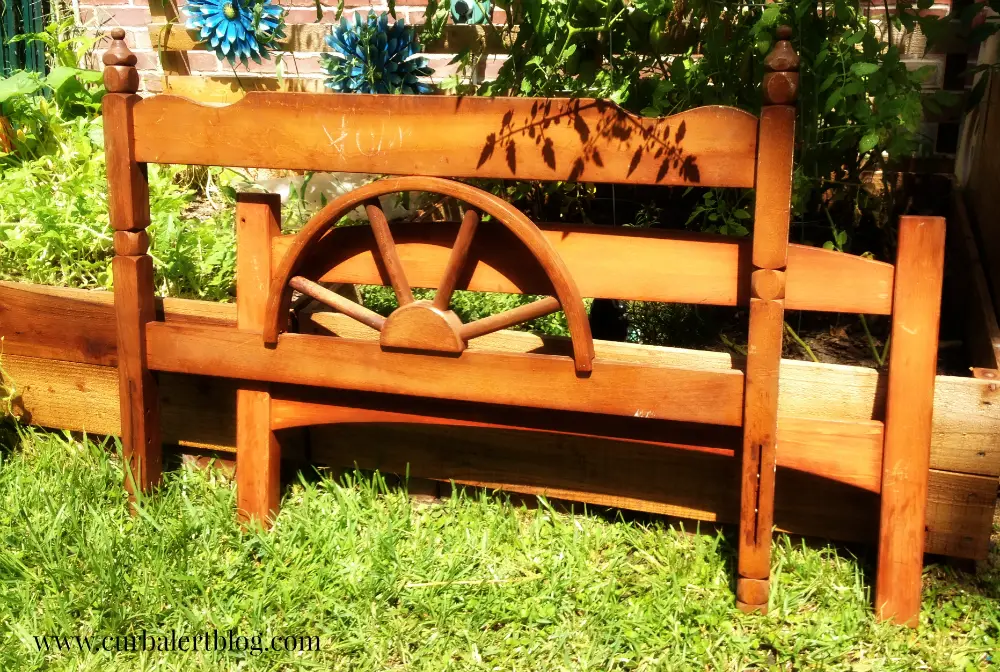 I got to work right away and whipped up this little beauty in no time.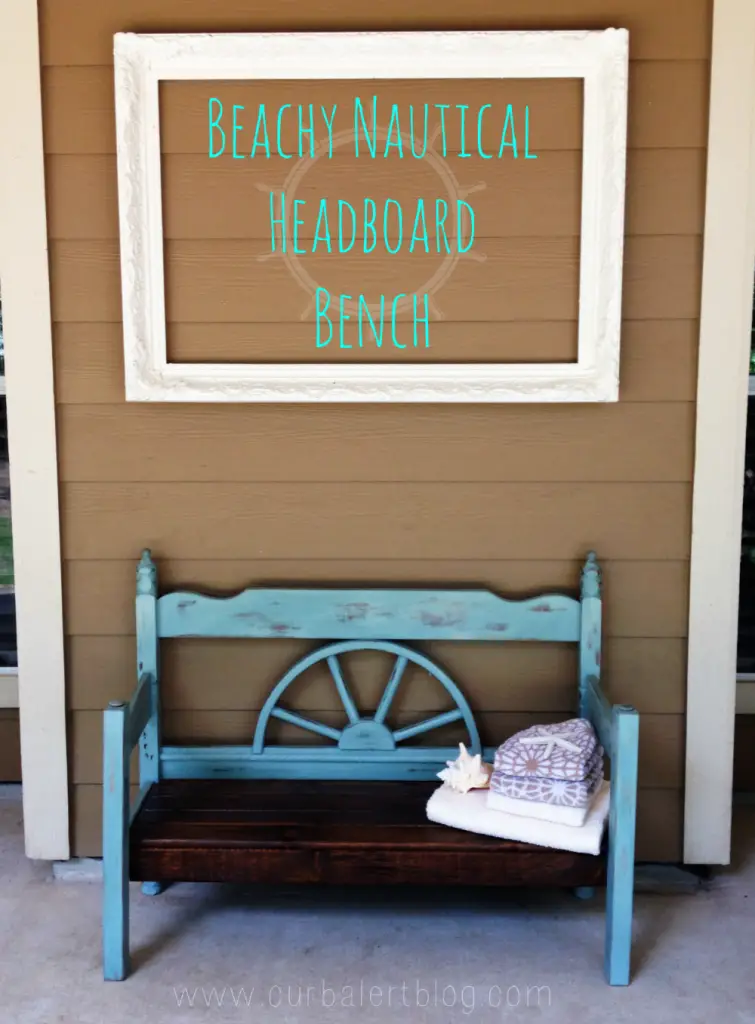 Cute, right? 
The perfect spot to sit after a stroll in the sand and sort through all of those treasures. 
This is more true to the actual color…a dreamy, beachy turquoise blue.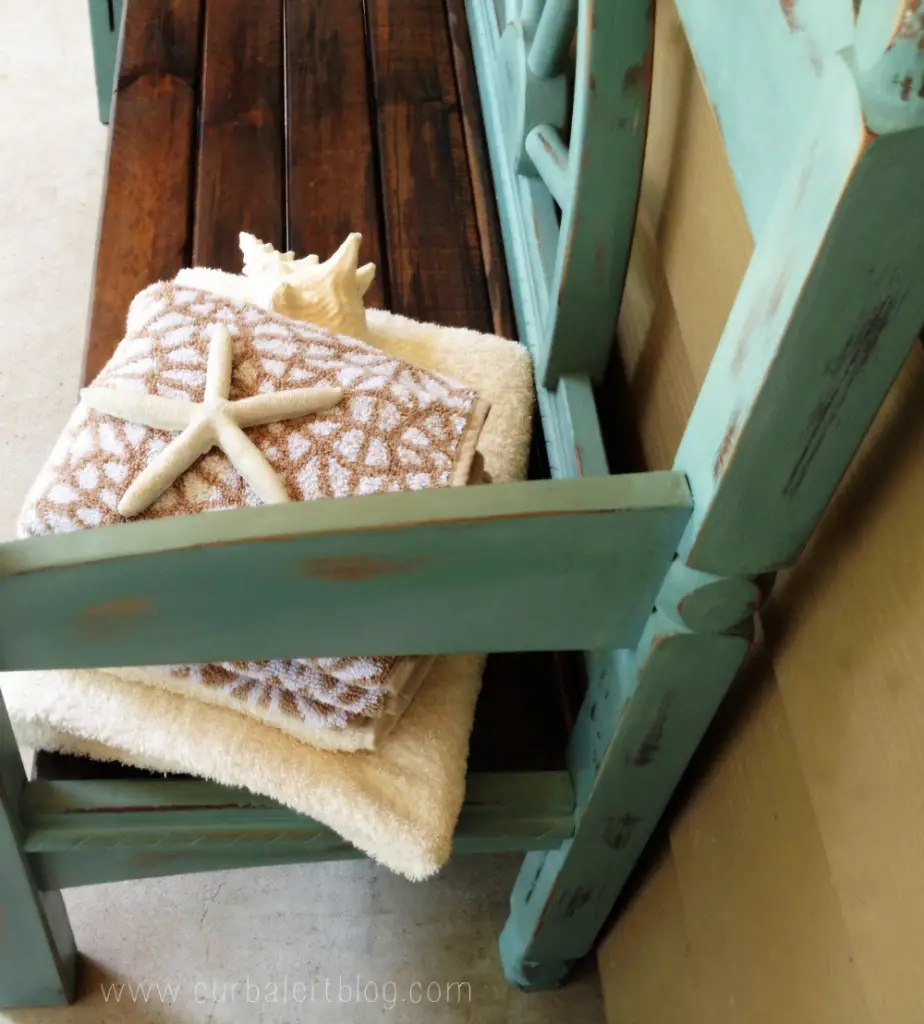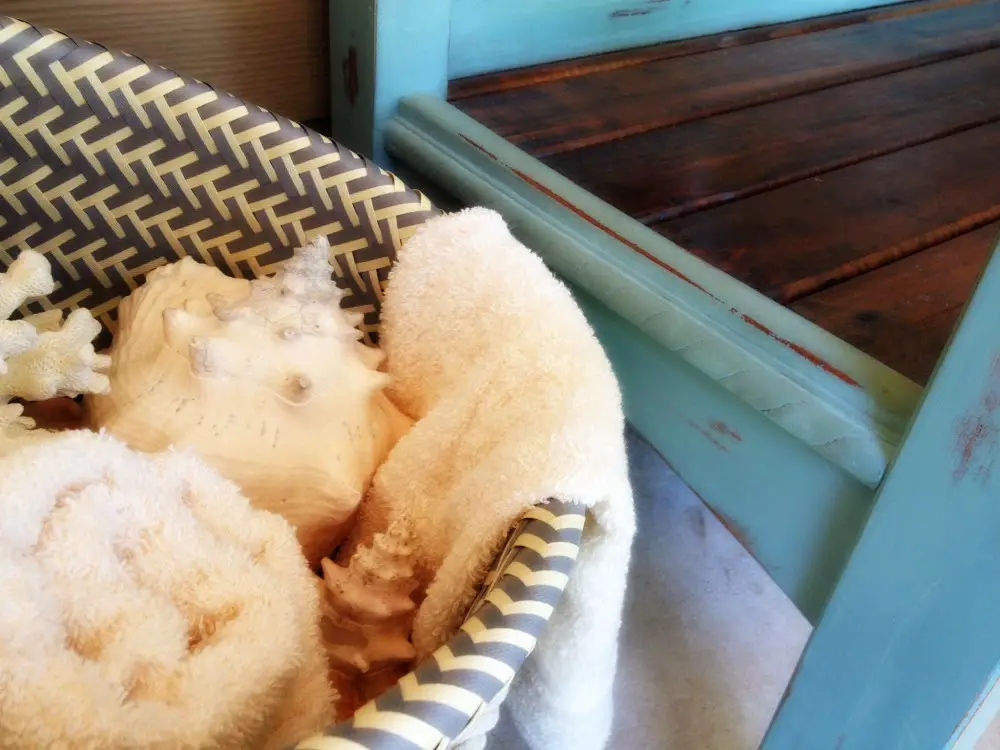 I added the little rope detail on the sides and under the wheel of the ship.
The large frame was a curbside find that I repaired and detailed in THIS POST.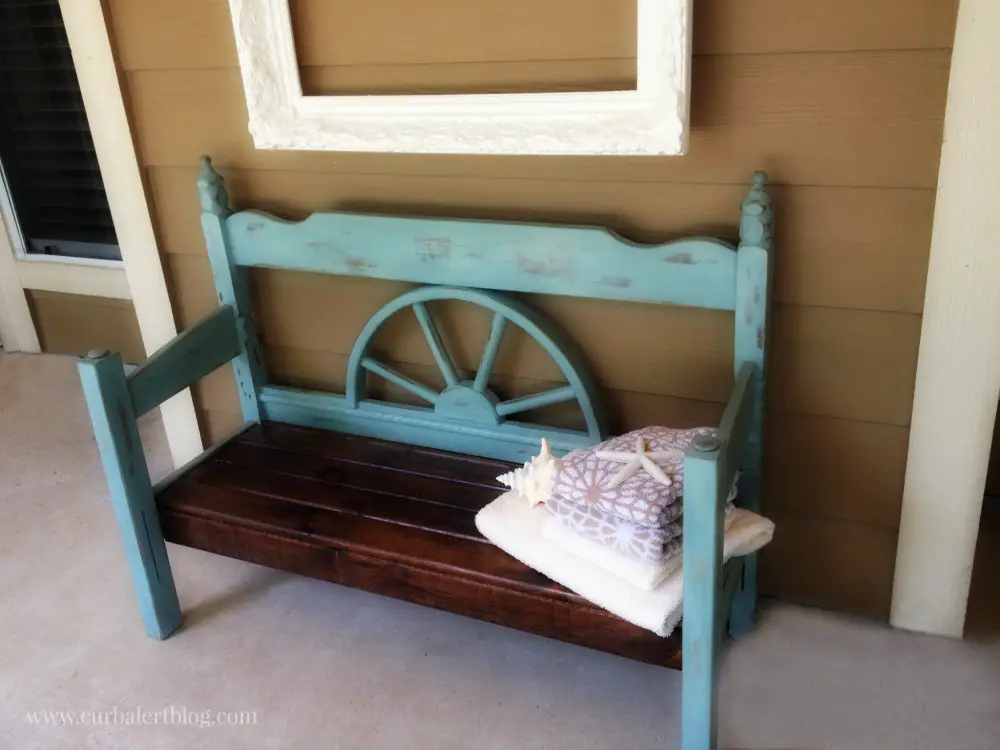 Here is a little reminder of the sad "beginning stage"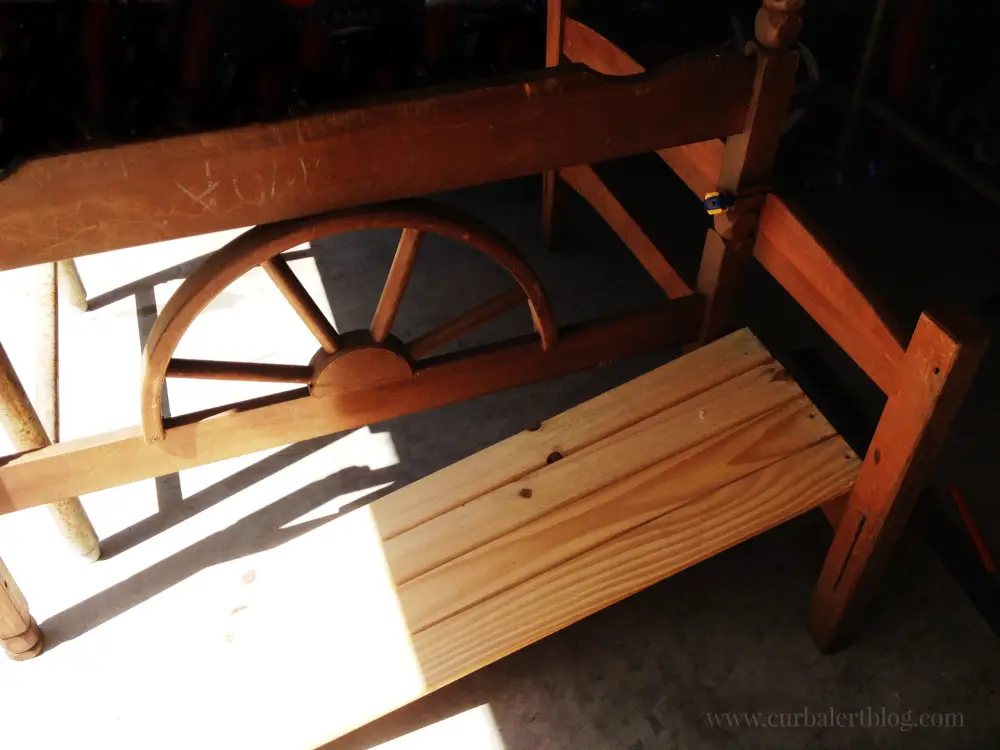 The wood slats are from my son's old bunk bed that he no longer uses. 
Kind of reminds me of the floor board decking of a fantastic beach house!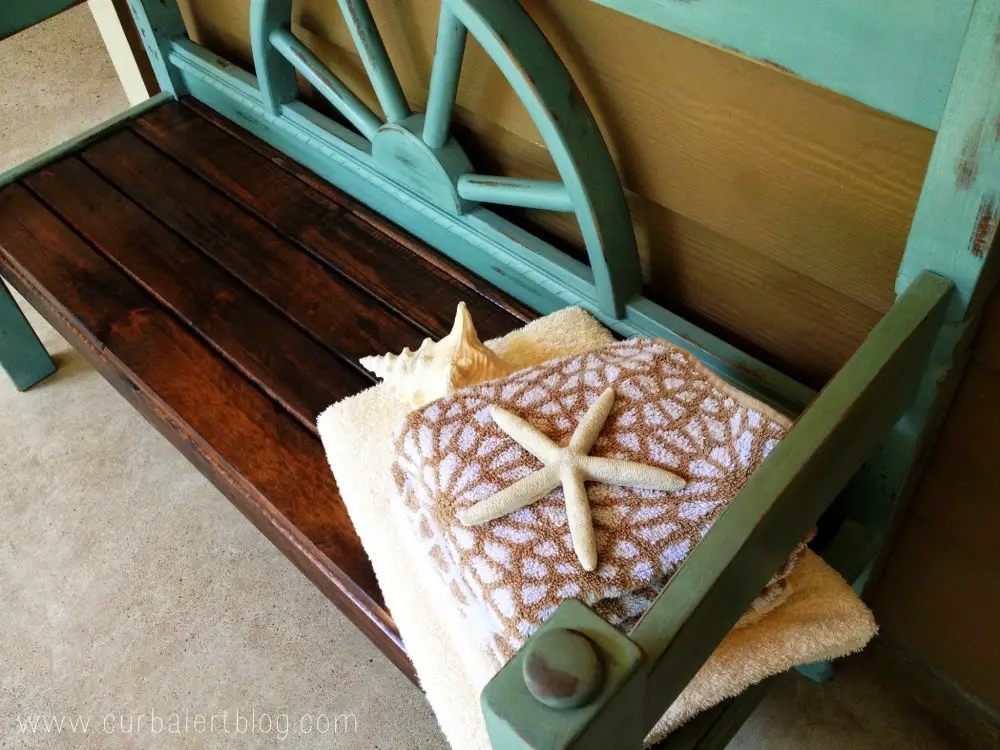 I painted the frame with Annie Sloan Duck Egg Blue and Clear Wax. 
Distressed with a wet sanding block and towel.
The bench seat is stained with Minwax Early American and Satin Gloss Poly.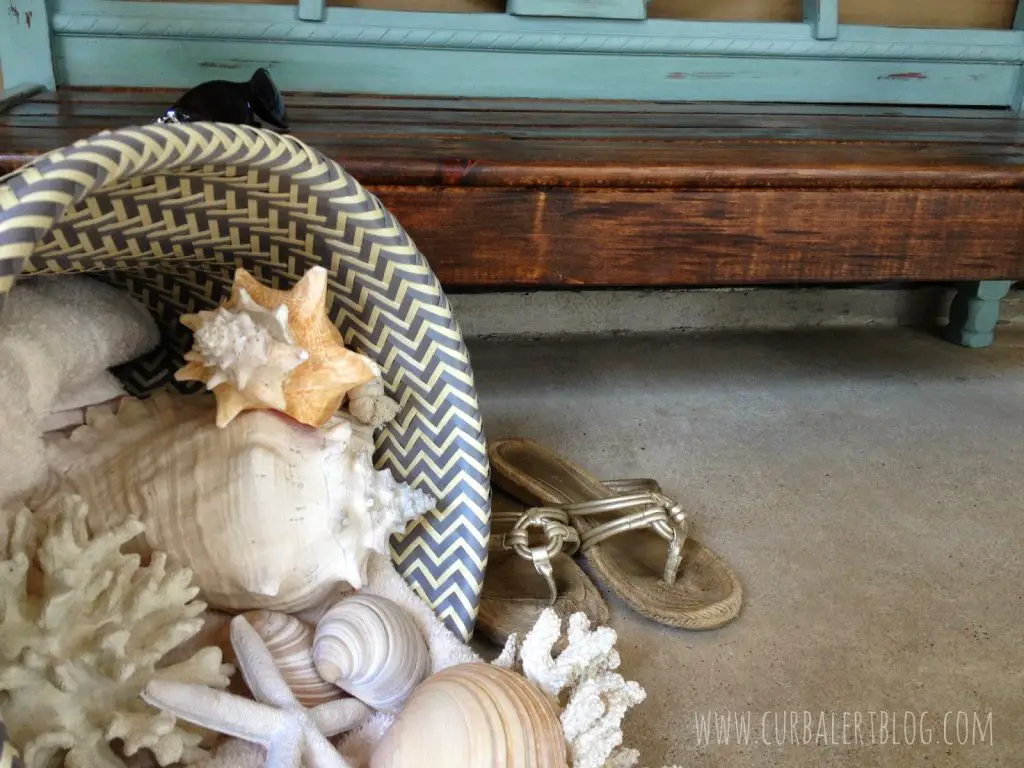 Remember how I made Faux Coral out of  ?????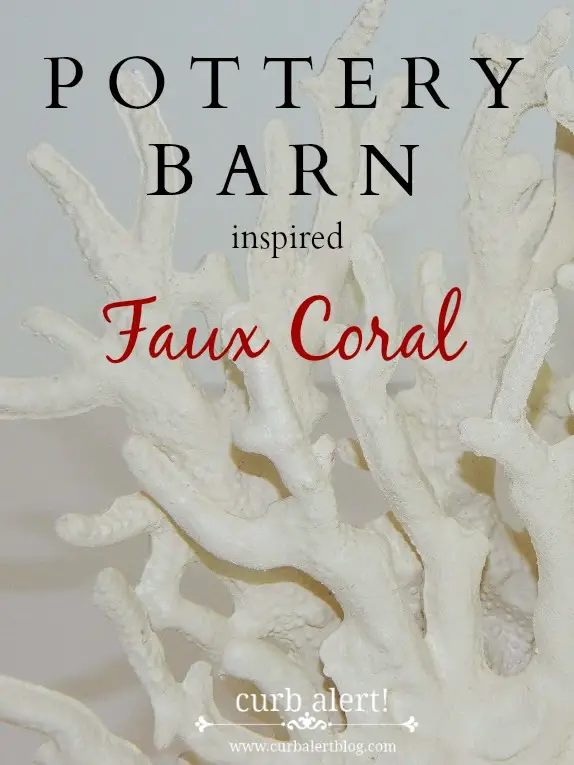 Don't you love the bench?
Well if you do then grab your sweet tea and come on back tomorrow because I have a little surprise for you!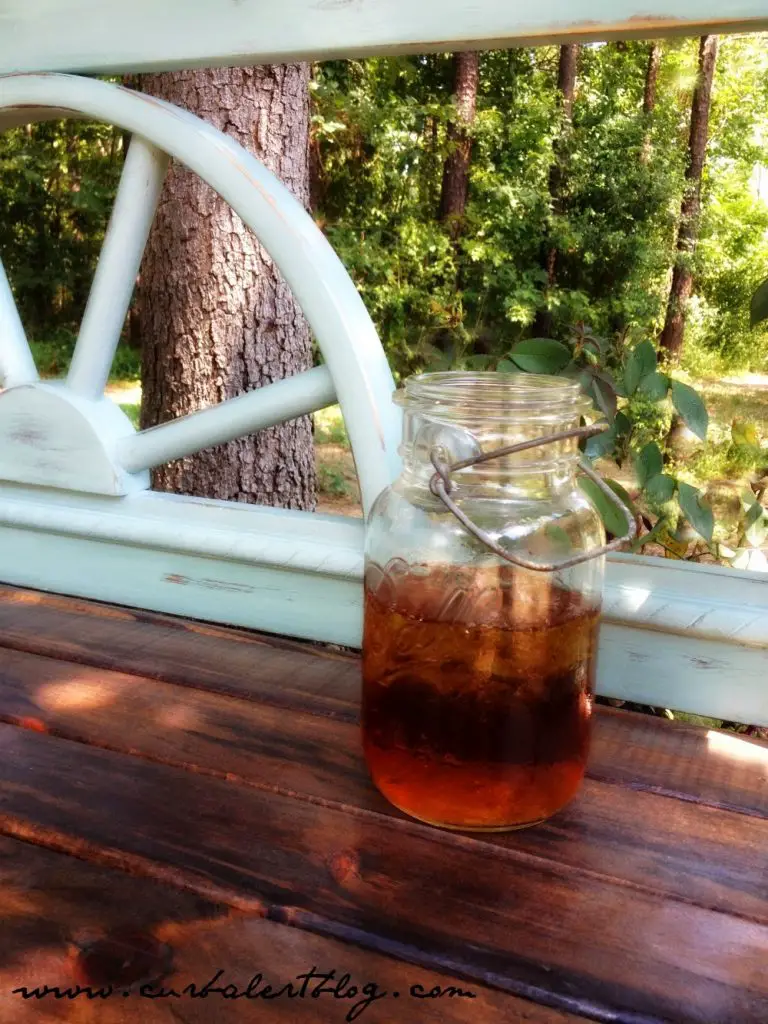 In the meantime, I would love for you to leave me a comment below and tell me what you think about the bench!