Our Uncle Fred is in the hospital for a few days and not feeling well  🙁  
It's so hard to be there for him when we are a few states away.   What to do, what to do…
The kids and I decided that we would send him a special Get Well Gift:
Basket Full of Sunshine!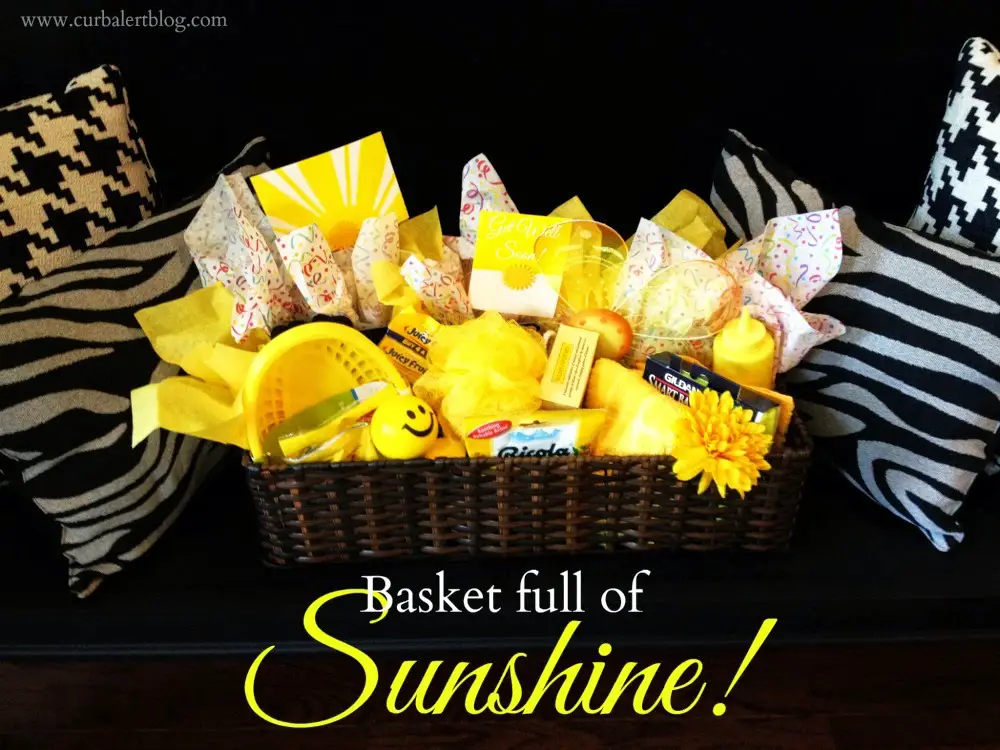 Isn't it cheerful? 
It was so easy to put together, here's how we did it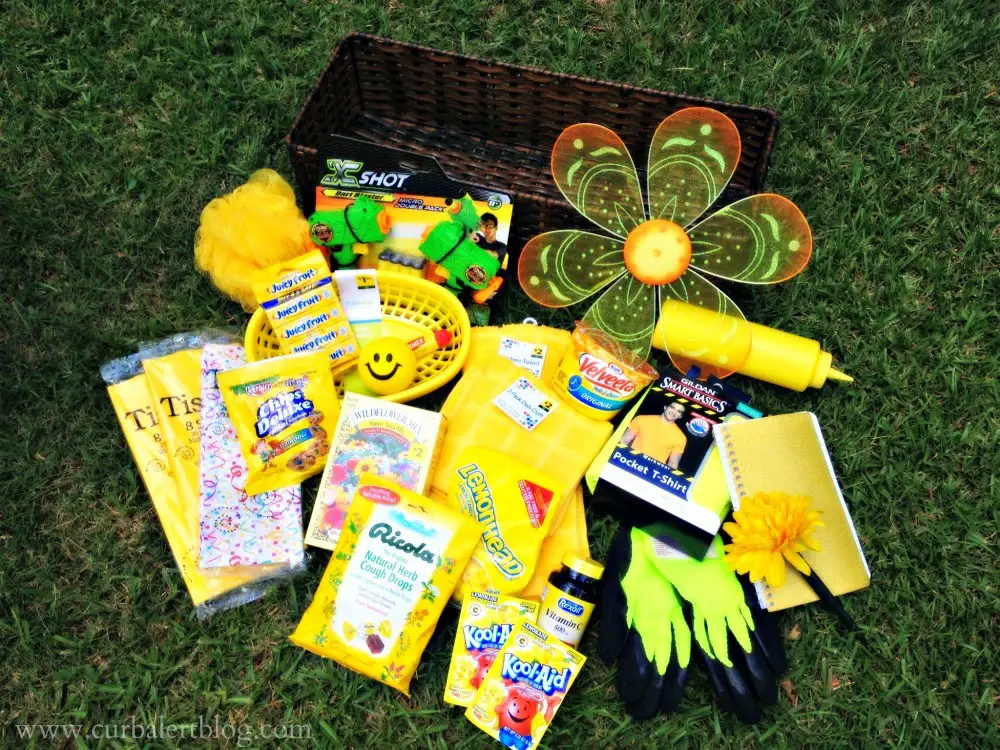 And for around $40 this is what we got: 
Loofah Sponge
Snack Plates
Nerf Guns
Decorative Flower
Juicy Fruit Gum 
Carmex Lip Balm 
Tissue Paper (3)
Ricola Cough Drops 
Lemondrops 
Wildflower Seeds 
Garden Gloves 
T-shirts (2)
Kool-Aid (2) 
Vitamin C
Washcloths (2) 
Kitchen Towels (2) 
Velveeta EasyMac 
Mustard Bottle 
Spiral Notebook 
Flower Pen
Keebler Cookies 
Squeezy Stress Ball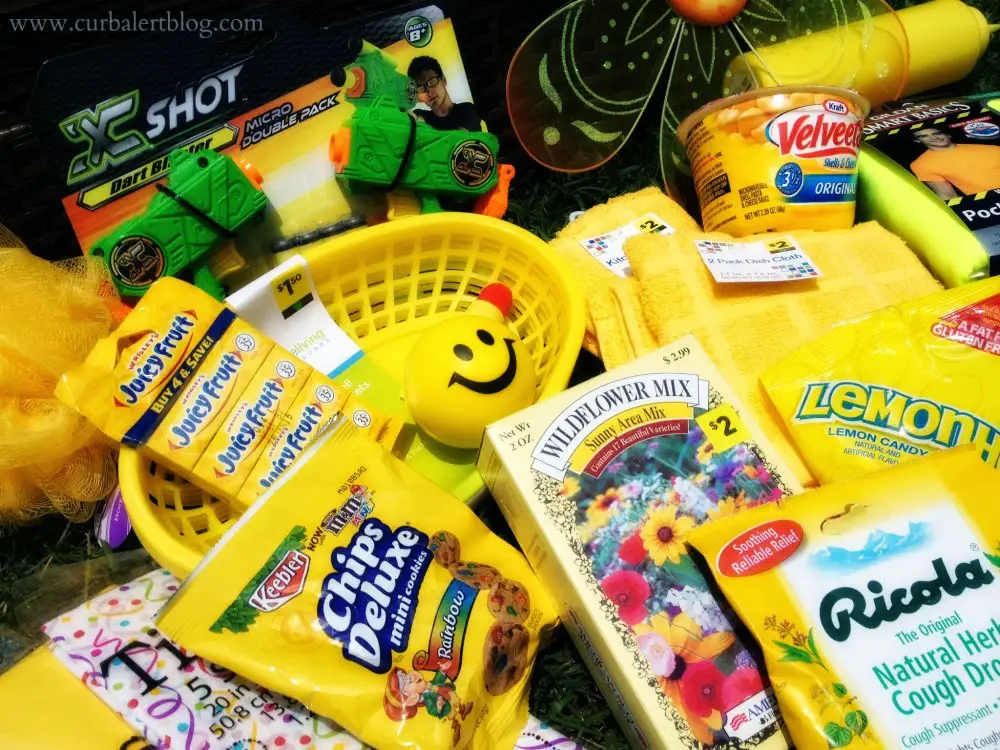 You wanted the list, right? 
I gave it to you anyway.
That's a lot for $40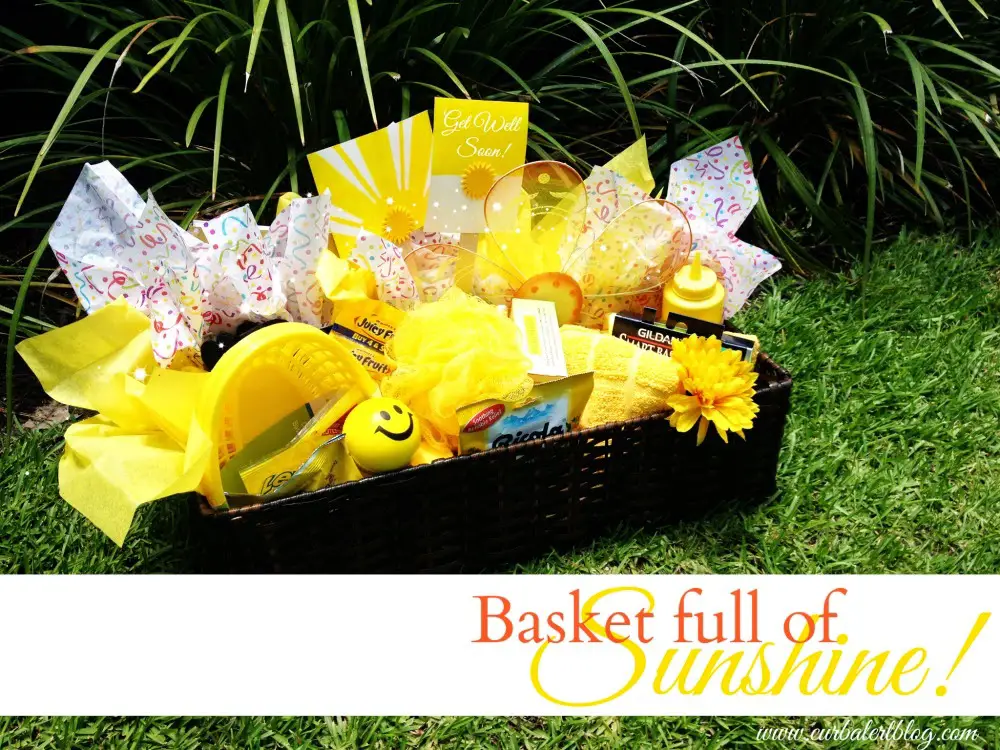 Everything is yellow and the tissue paper really makes it POP!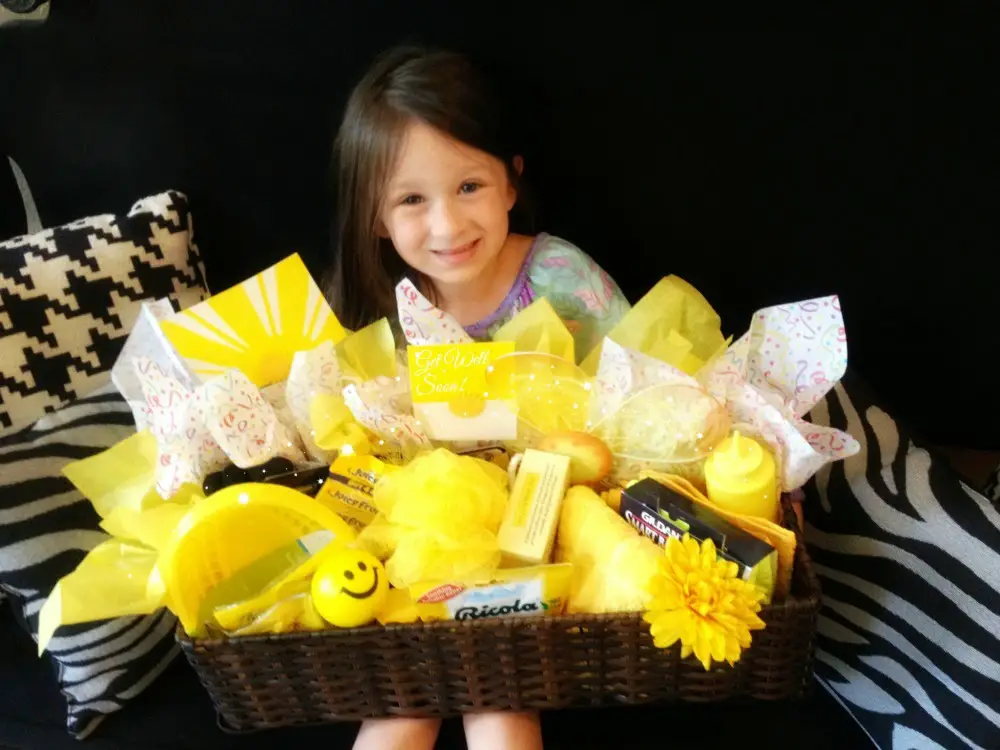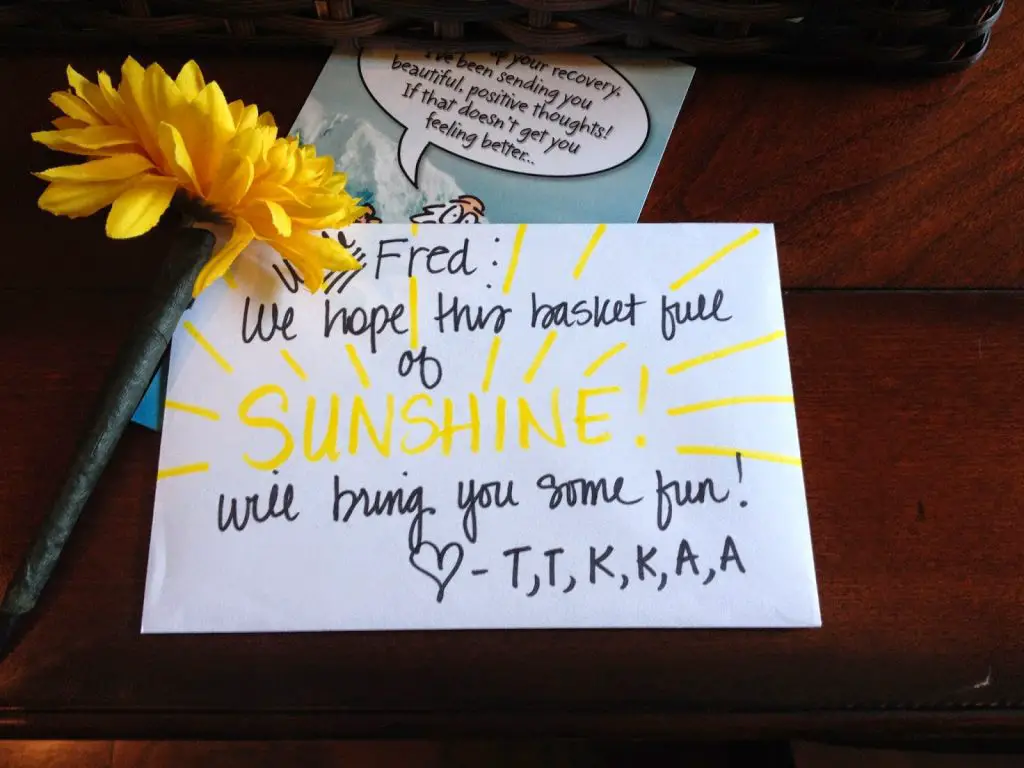 We decorated the card, packaged it all up and mailed it right away. 
It was so light that it only costs a few dollars to ship…s n a i l   m a i l.
We hope he will love it!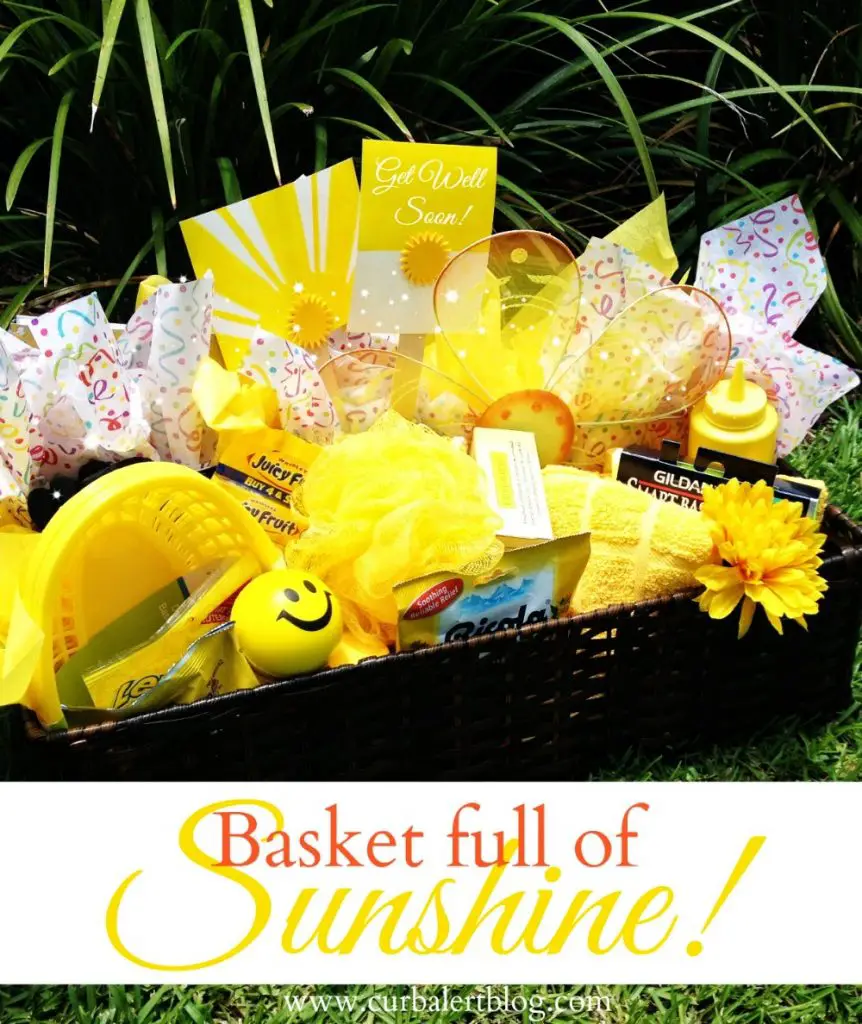 What do you think?
Get Well Soon Uncle Fred! 
Have a great weekend! 
~Tami