I think one of my favorite things to do is to 
Refinish Furniture.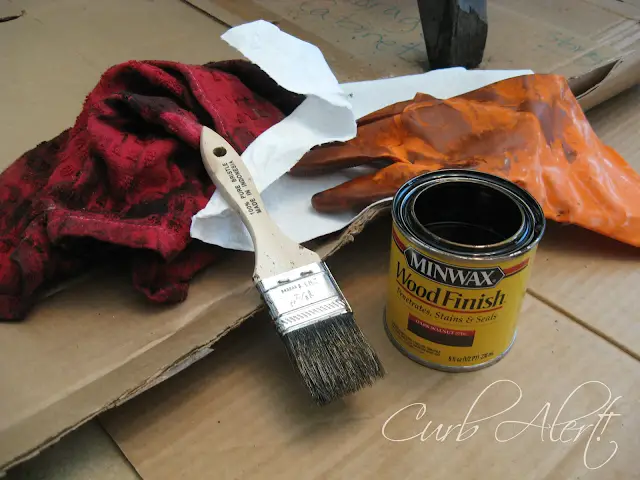 Remember these chairs that I found way back when? (Last fall to be exact!)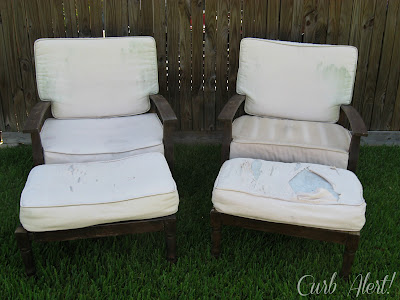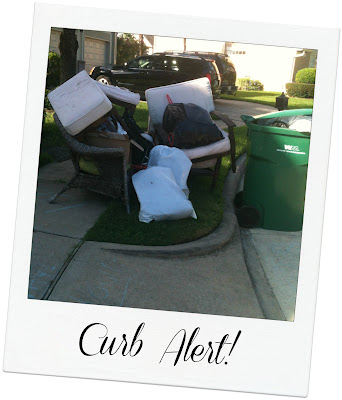 The chairs were in pretty sad shape but I HAD to have them!  I really didn't have anywhere to put them at the time but we were tossing up ideas about MyLove's job offer and possible move so I held on to them.   I tucked them away in our back yard, covered them with tarp and babied them until I had an idea what I could do with them.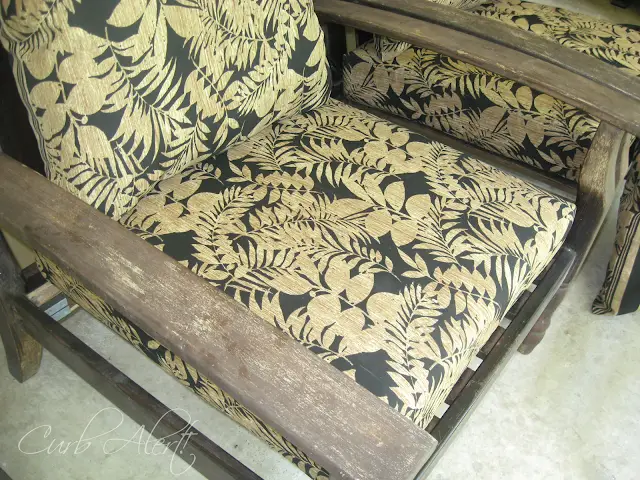 Well as you know we did move and I stuck them on our new back porch.  MyLove and I had enjoyed them so far as we sat out there every night since we moved in but … s t i l l  s h a b b y!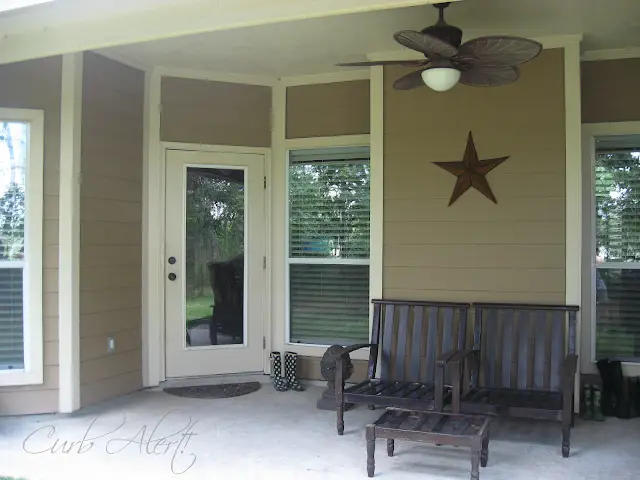 We were having my daughter's Graduation party and a  family's Fourth of July party so I got a wild hair and decided on a self imposed deadline to refinish these chairs before we had guests (along with unpacking our entire house).   Crazy huh?  Well I worked on them fast and furious and took many shortcuts along the way.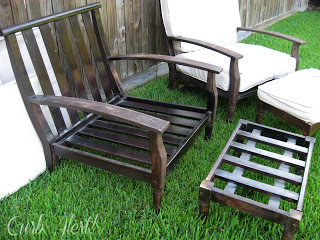 I lightly sanded them by hand.  Not my norm for refinishing furniture but I was in a hurry and knew they would turn out great either way.  
I painted on my "go to" favorite Minwax Dark Walnut stain with a cheap paint brush.
This was a really soft wood so it sucked up the stain quick and the result was quite a bit darker than the projects I had used it on before: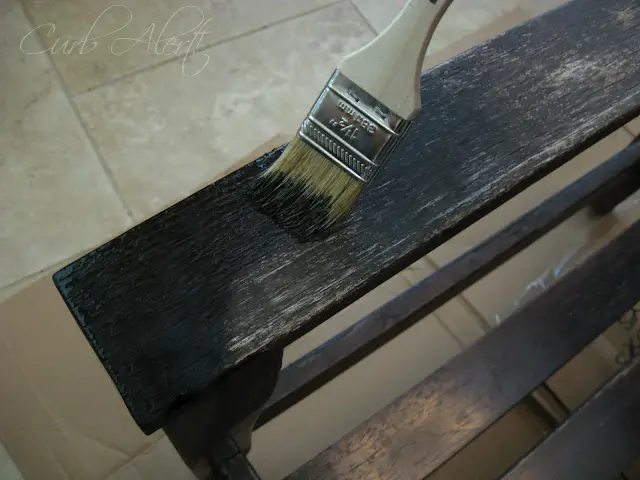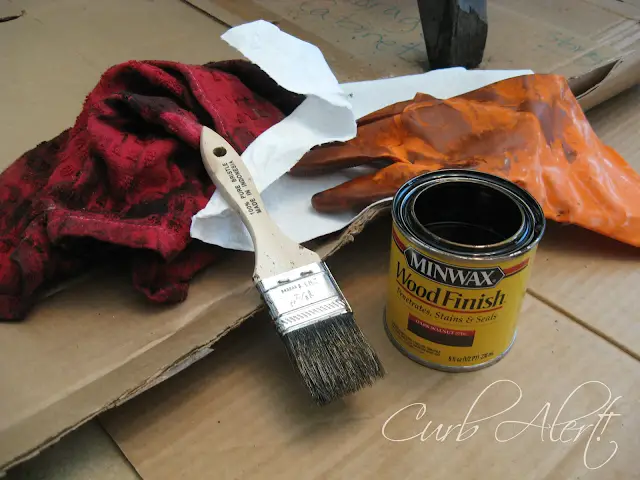 I even had a helper that begged and begged to paint so I let her paint it on the ottoman.  (The second ottoman didn't survive the move)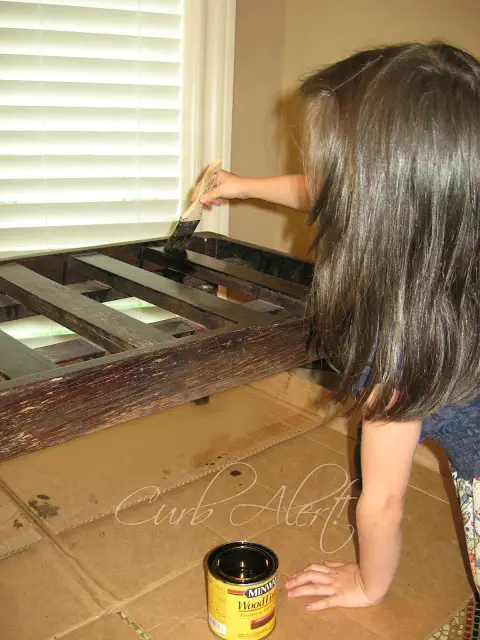 I then rubbed the stain off with some heavy duty paper towels like I used in my
I recommend wearing gloves in this step because trust me, it's messy!
Remember Karate Kid?  "Wipe on, Wipe off"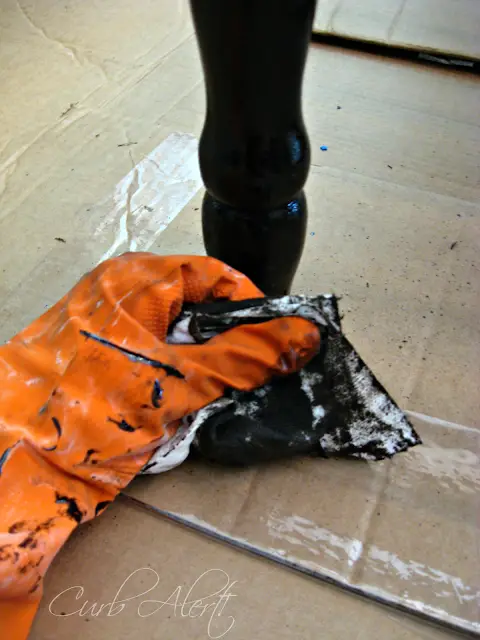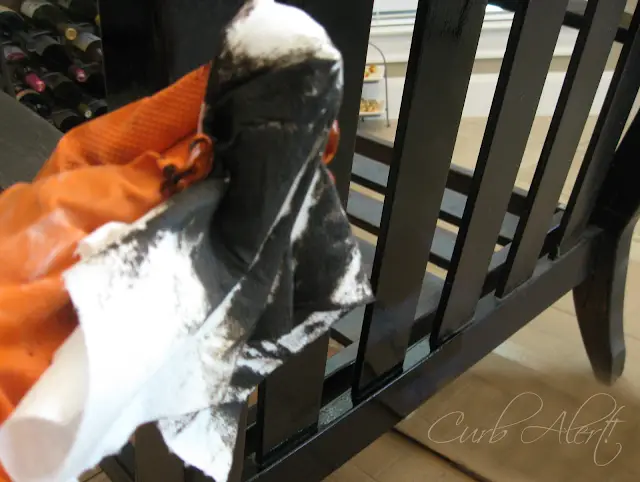 I let it dry overnight and then put on one coat of Minwax Polyurethane.
I apologize for so many pictures so I will cut  to the chase…here they are!
I love the way they turned out.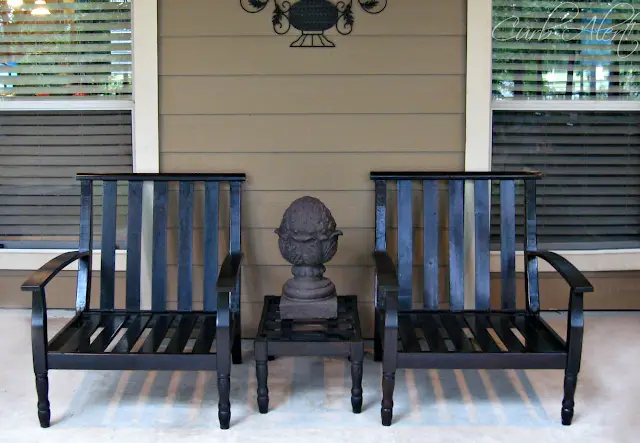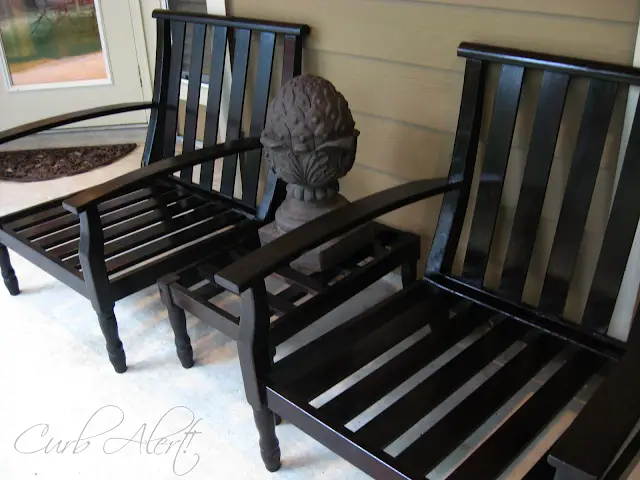 Here is a little reminder of how much they have transformed. 
From S H A B B Y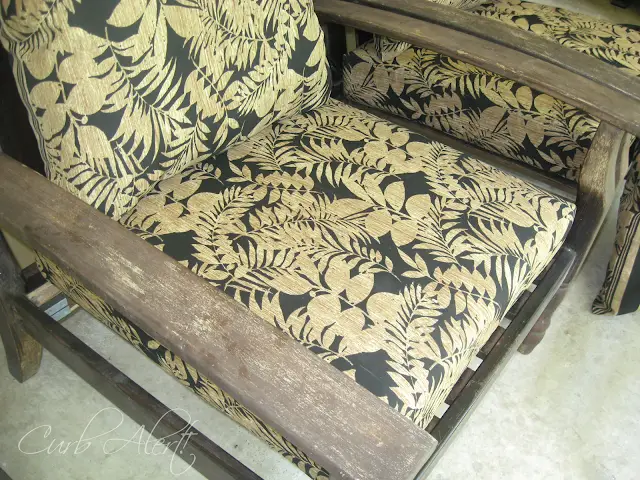 To F A B U L O U S !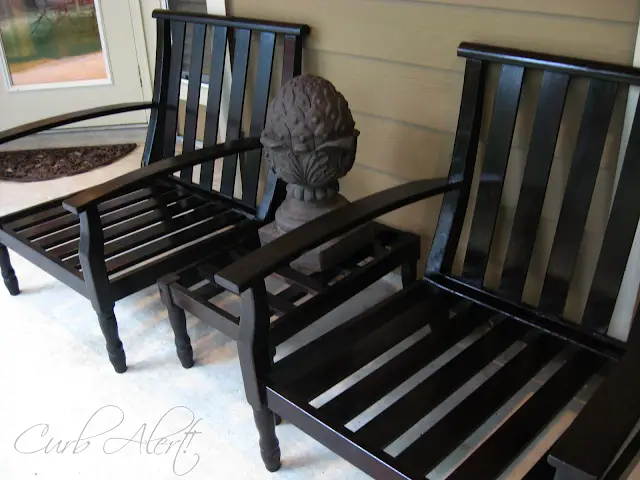 Wow!  Just in time…MyLove is home, now I think I'll go grab that glass of wine!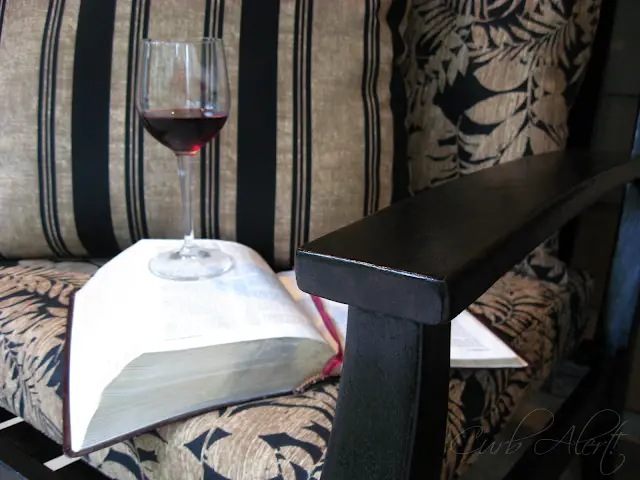 Wasn't that easy?  If you want to remember it just Pin the following image for a quick reminder to tackle it as well!