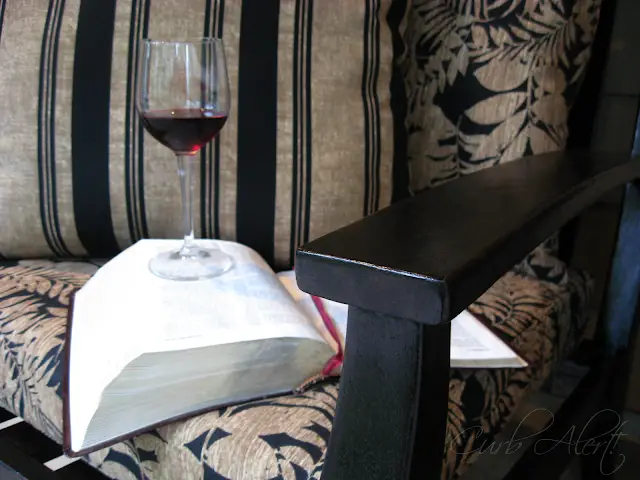 So did you like the way my Outdoor Patio Chairs turned out?  I do and have loved sitting in them.  In case you missed it you can see how easy they were to refinish in my previous post: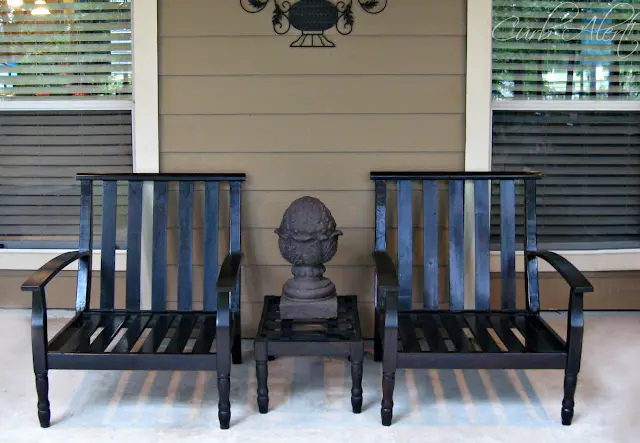 They were missing just one little detail…chair cushions.  I have been crushing on some fabric cushions from Ballard Designs but cannot justify the cost at this time (starting at $49/ea) so I must pass. 
I decided to check out my local Walmart's Better Homes and Gardens Collection and found something reasonably priced.  Each cushion was $13 and considering I had to purchase multiples it ended up not too bad on the wallet.
It was a difficult decision.  I hated to buy a pattern and didn't want to commit to a certain color so I found these in a black and tan pattern.  I also needed something that could survive outside with the weather, a rough and tough 95 lb lab or 
4 kiddos.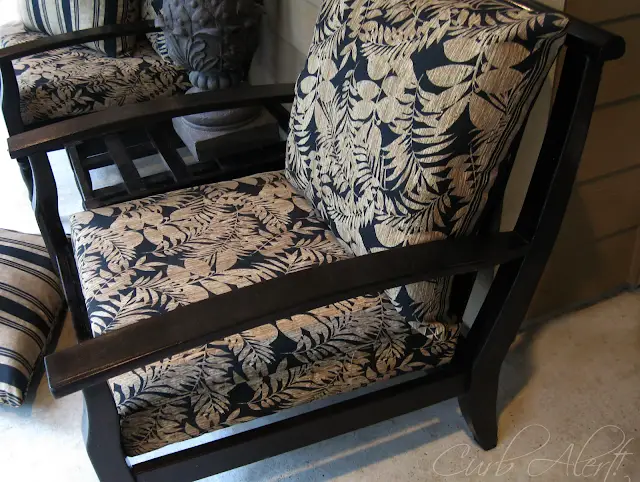 I was pleasantly surprised to find out that they were striped on the reverse side.  At least if I get tired of them I can change them up a bit. 
I was also pleased that they are Scotch Guarded to protect them from the weather.  Even though the patio is covered it doesn't hurt to be extra careful when it rains.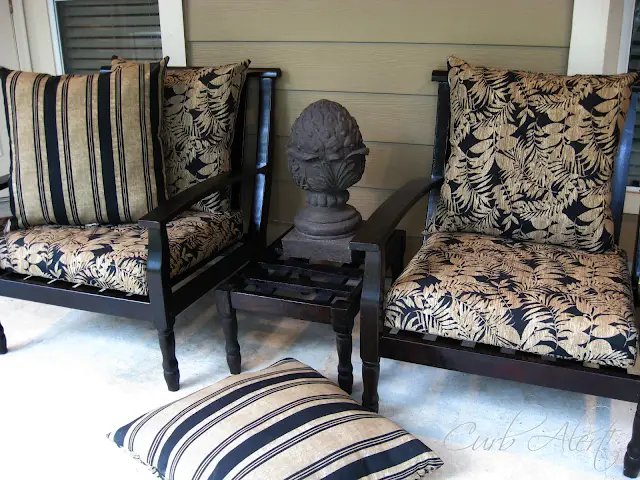 Another thing I have loved about these chairs so far is …
they go well INSIDE my home too.  We used them as extra seating as we entertained for the Grad Party and Fourth of July!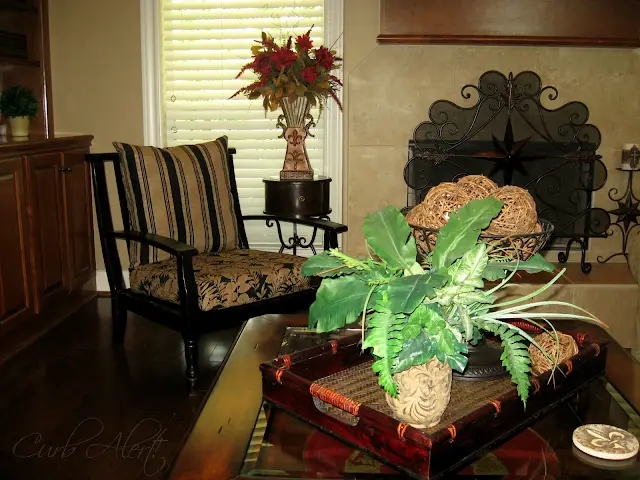 And I can still get some Ballard Pillows to go along with them, right?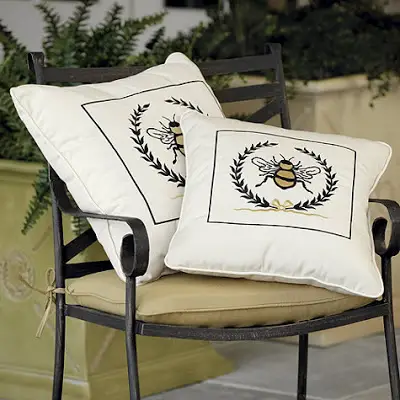 Via Ballard Designs
And then I'd like some outdoor curtains, stain the concrete, the list goes on and on…
Until then I will just sit back and enjoy my new Curb Alert! chairs!