Definition of DOODLE
: an aimless or casual scribble, design, or sketch; also : a minor work
___________________________________________________________________________
The Art of Doodling 
HaHa sounds like such a funny word!
We are talking about artwork here, cute little scribbles turned into one of a kind masterpieces.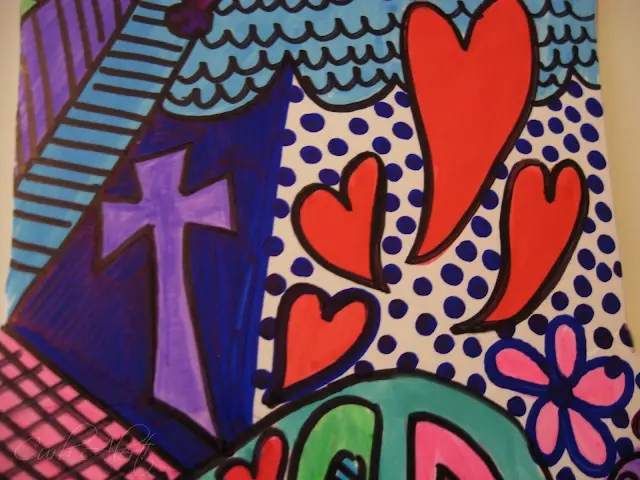 Today was a rainy day.  The tv was out, the internet was out and the electricity went out for awhile.  We welcomed the much needed rain because
we haven't seen it around here in almost a month – not a single drop!
Drawing for a Friend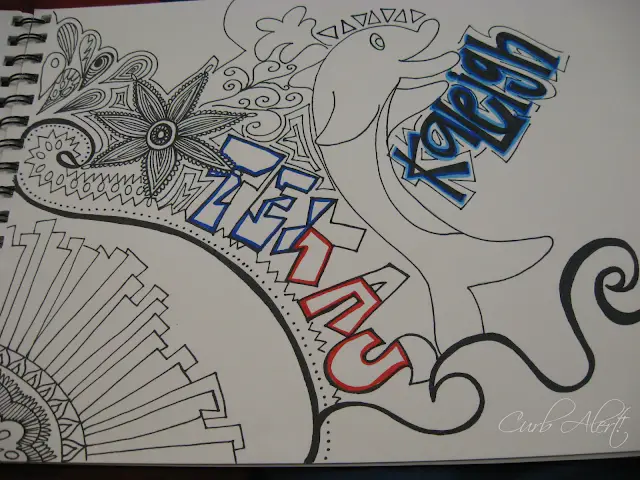 My oldest daughter has always enjoyed artwork and has become quite a doodle artist.  Her friends beg her to draw personalized pictures for them and she even designed a tattoo for another friend.   Here is a sample of some of her work. 
Mama Elephant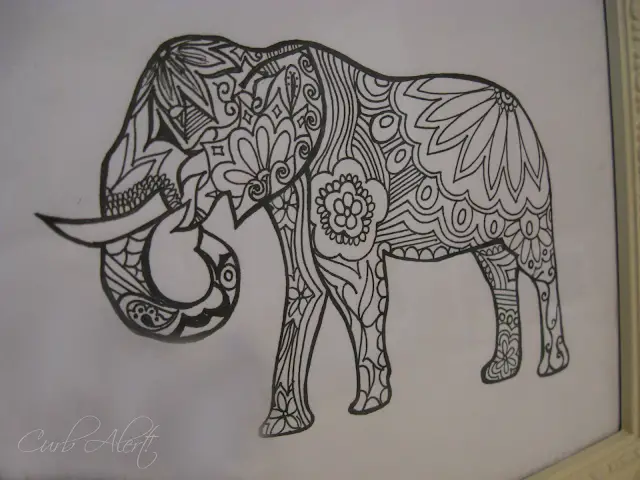 Mama and Baby Elephant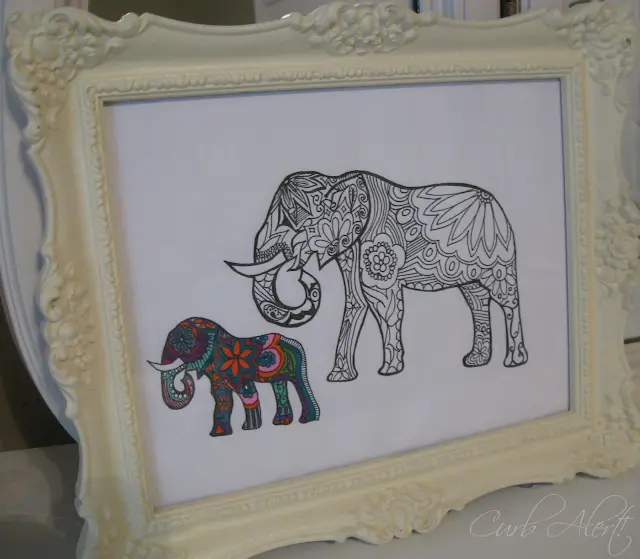 Flower Power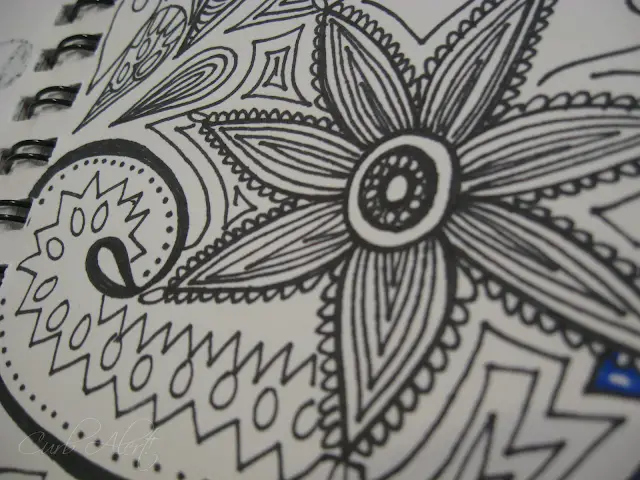 More Flower Power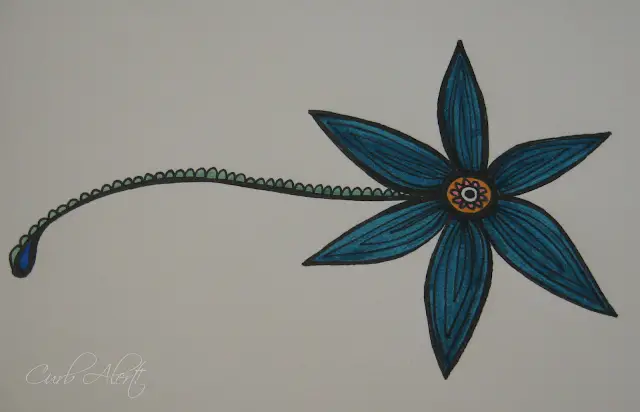 Intricate Design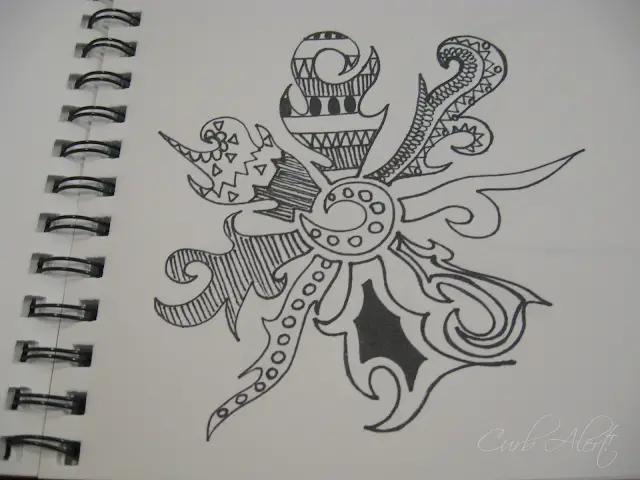 Her best friend is even pretty good at it as she gave her a graduation gift with personalized sayings on the framed drawing.  I know she cherishes it.
Graduation Picture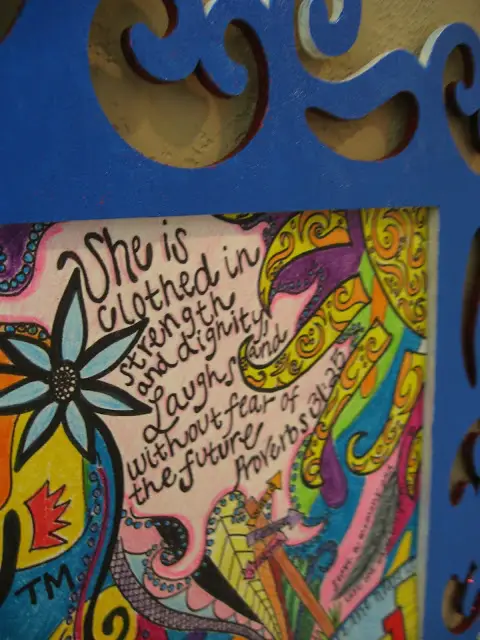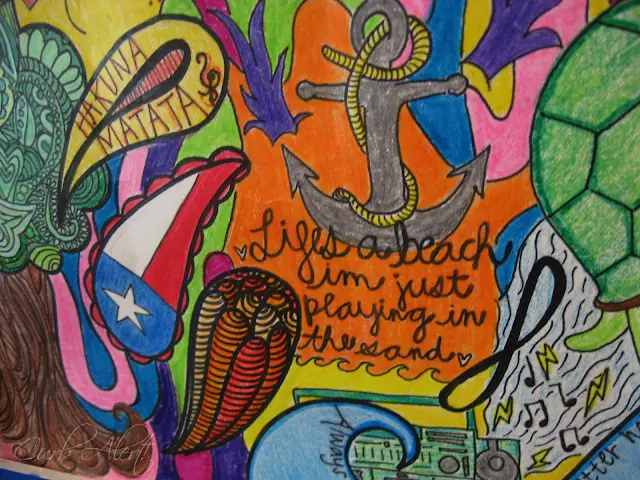 Today she (my daughter) was sitting on the couch and drawing during the rain storm and we all decided to join in.  
I had some foam board on hand and decided to cut it into the shape of a cross.   We had plenty of markers on hand-there must be a hundred in there.   Now I see where all of my school supply budget goes! 
How I store our Markers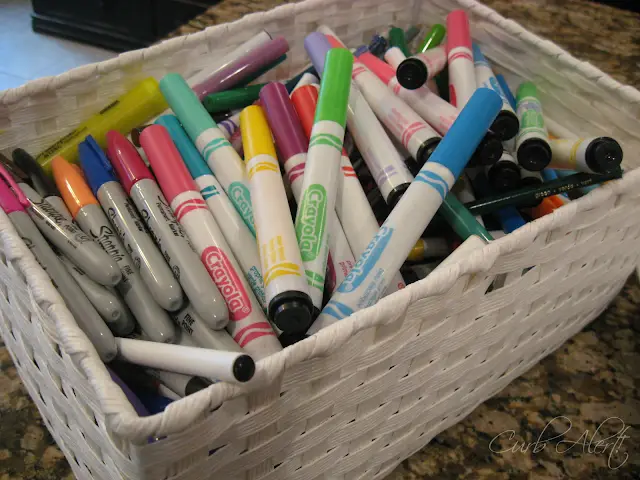 How I would like you to think I store our Markers!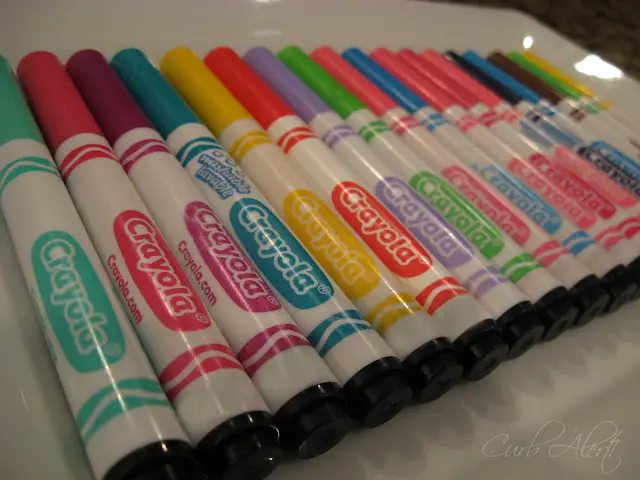 And now here is my attempt at the 
Art of Doodling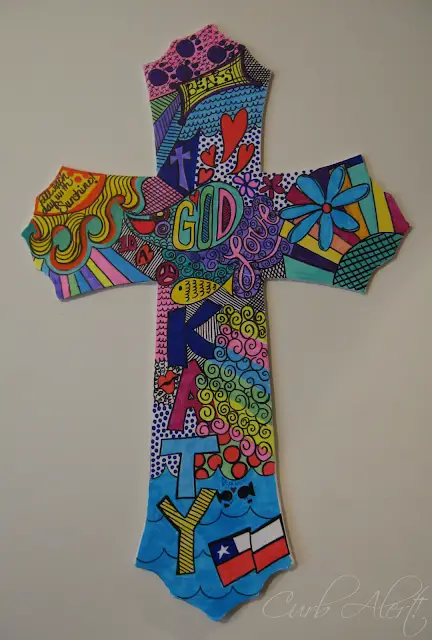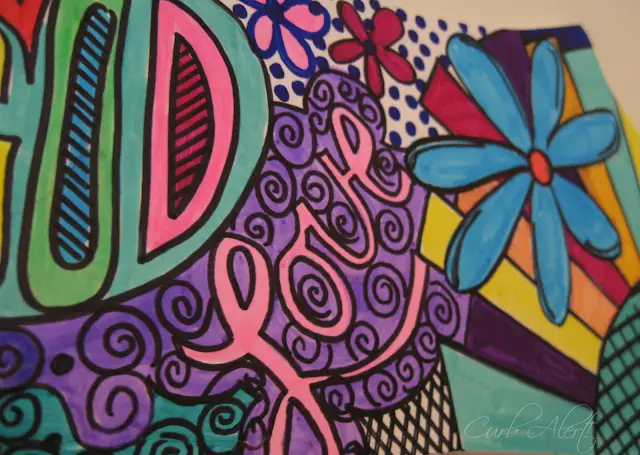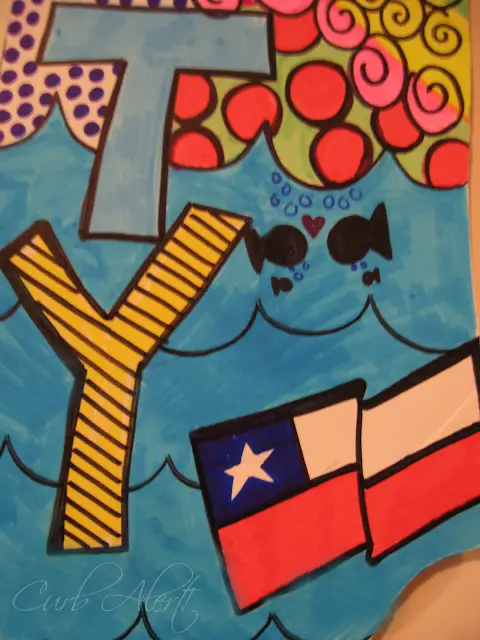 It was fun working on it and made the time pass quickly.  Instead of thinking about the storm I was enjoying quality time with my kiddos.  One doodled, one colored and one bailed out on us but that's okay.  We enjoyed the afternoon.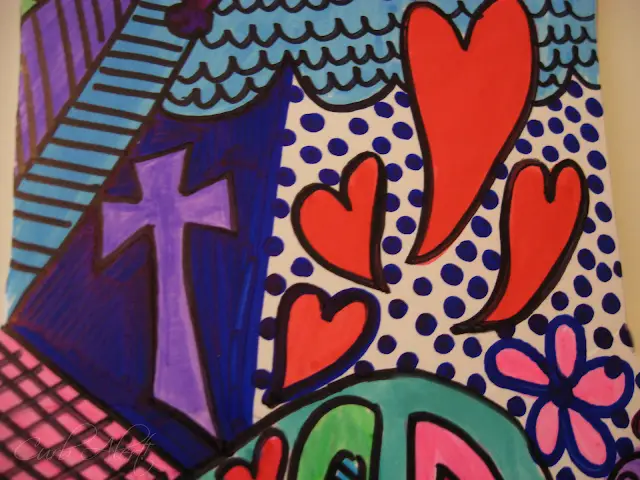 No rules or rhyme or reason as to what we drew and doodled. The artwork just kind of evolved and I couldn't put the pen down until it was completely finished.   Not too bad if I do say so myself!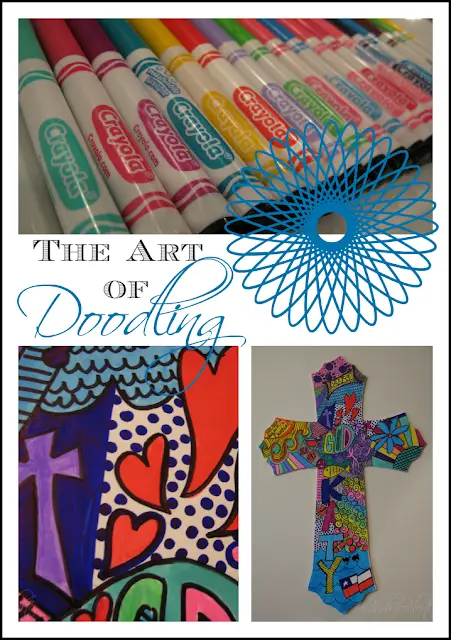 I have one final thing to share with you.  Over the past few months I have noticed that I have been having a really hard time reading up close so I finally broke down and got some glasses.  In times like today I definitely have to wear them.  I have always had perfect vision until now and it's taking me a bit of time to get used to.   Thank goodness I only need them to read (and draw and doodle)
I'm kindof thinking they are a bit big but too late now!
Don't laugh too hard!
What do you think?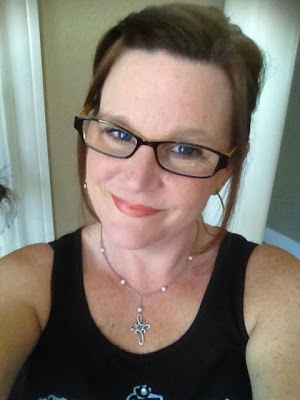 Please tell me they look okay or I might have to go cry!