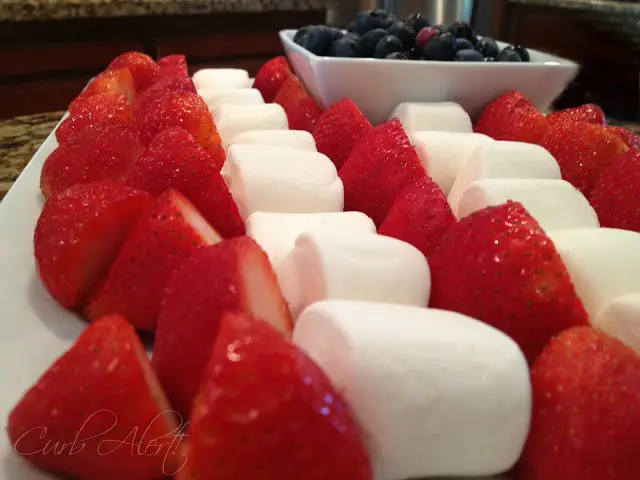 Don't you just love the summertime fruit?  My absolute favorite to eat is a ripe delicious strawberry!  
For the Fourth of July we had our family over so I prepared a few fun appetizers to hold them over until our meal was ready.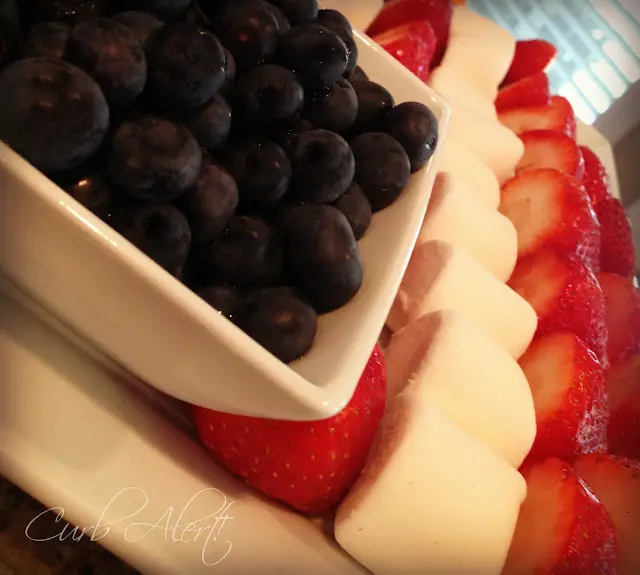 I love to entertain and have guests over.  Luckily they all know that I am not a baker or a chef so to not expect anything extravagant for our entree.  That being said, I am a champ at convincing MyLove to handle all the cooking the meal planning and prep so we make a great team.  What I lack in the cooking skills I can make up by way of whipping up something crafty and cute to eat. 
I pinned this image on Pinterest last week and got inspired.   I immediately thought "I can do that" without ruining, burning or messing up the recipe.  I love how they had a healthy snack as an alternative to the junk food, chips and dip appetizers that we tend to munch on.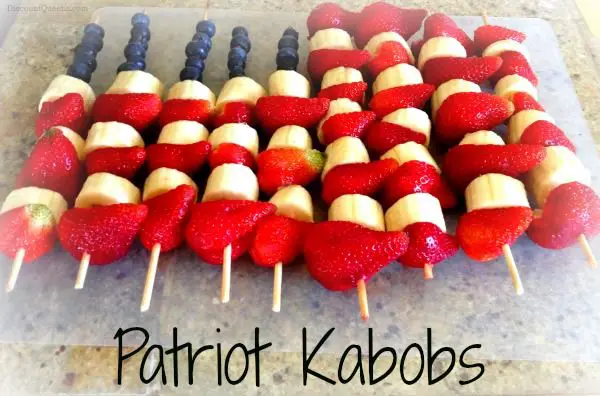 via Discount Queens

Here is what I came up with: 
Patriotic Flag Fruit Tray Dessert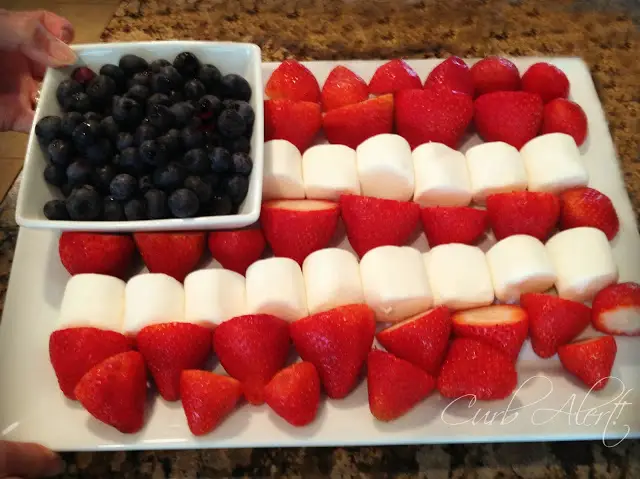 I purchased the fancy-smancy tray and bowl from Macy's Fine China Collection – yea, right  The Better Homes and Garden Collection at Walmart.  Very versatile and affordable I might add!
Thank you to my dear sweet LadyBug that took all of my photos for me.  She is becoming quite the
photographer!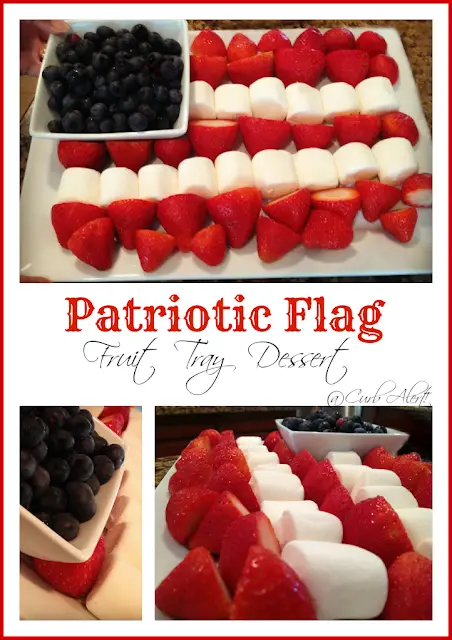 My mouth is already watering writing this post!
Unfortunately there are no leftovers!!!
Have a great weekend!