I finished the old coffee table this week and planned on doing a little photo shoot so I could share it with you today.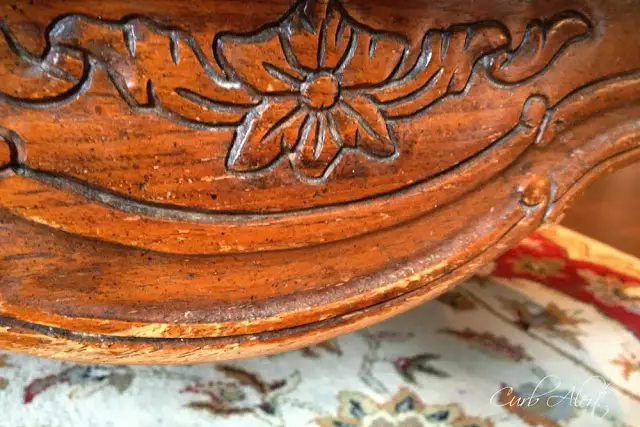 Scrap That!
Mother nature has other plans but
that's okay, our second day of rain is WELCOMED since we have not seen rain in well over three weeks – I AM SERIOUS!!! 
My dried out landscaping is doing a happy dance right now!
Instead, I will  share the progress.  Here is what we started out with: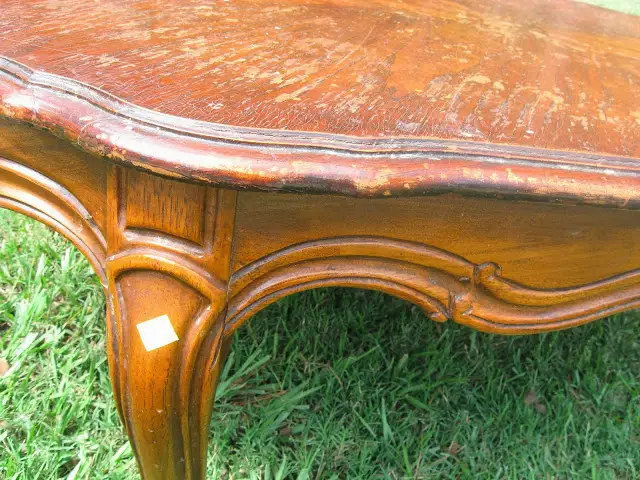 The top was a goner (so the previous owner thought) and the legs needed some work.  I originally thought I would paint the legs creamy white or distressed black.  If you follow
Curb Alert! on Facebook
then you know that I have so far been very pleased with how it has come along – legs and all.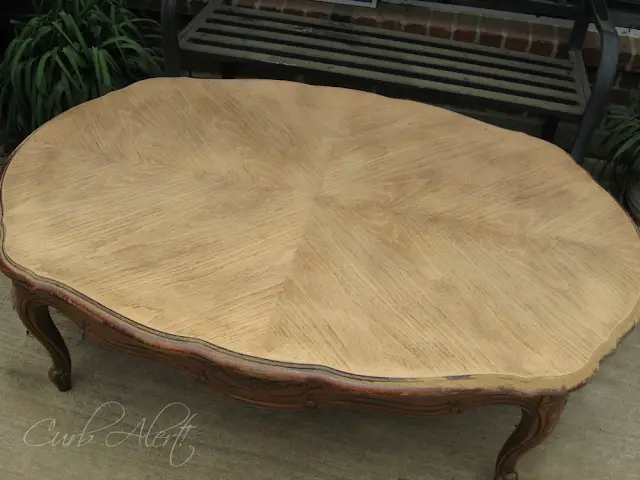 Should I give you a sneak peek?  Well of course, just please excuse the flash lighting since there is no sunshine natural light anywhere in sight today. 
Since I don't have all of the pretty posed shots yet (she is kind of shy) I will leave you with this.  So far so good I should say.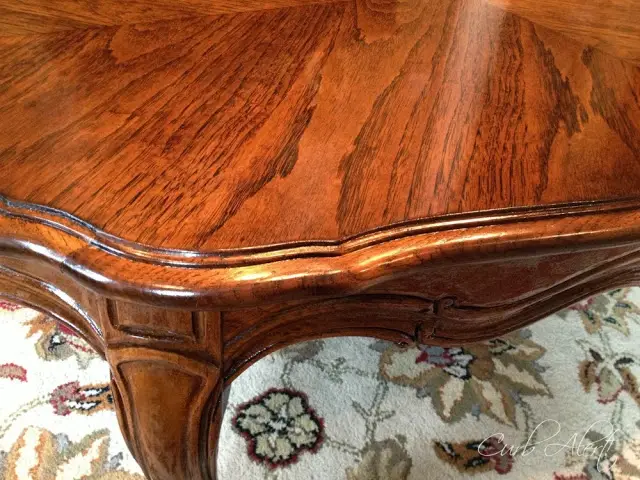 I am going to put her up for sale in my
Renewal Shop
early next week where hopefully she will find a new home.  In the meantime I am going to try to work up another furniture refinishing tutorial for you to show you just how easy it was!
UPDATE 2014:  I don't think I ever got around to sharing the tutorial on the blog.  The table sold so fast I was unable to get any more staging pics.  Here is one more After shot of the table:
Life is Good!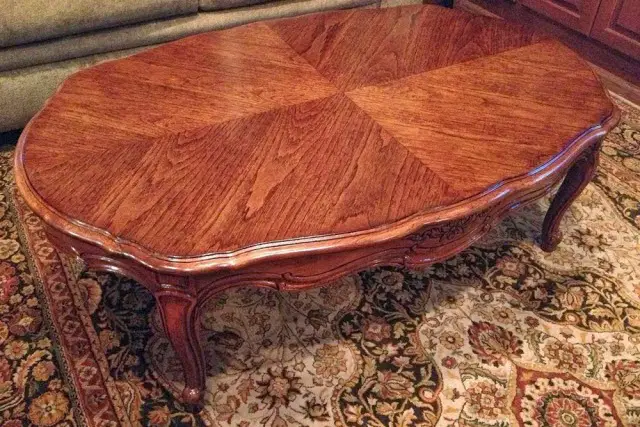 Have a great weekend! 
~Tami