Well it's been awhile. No excuses for me, just living life and enjoying every moment. Still trying to fit in as much furniture re-purposing as I can while maintaining my sanity with 4 children. Luckily my husband is super supportive of this little hobby of mine and I feel blessed to be able to share it with others.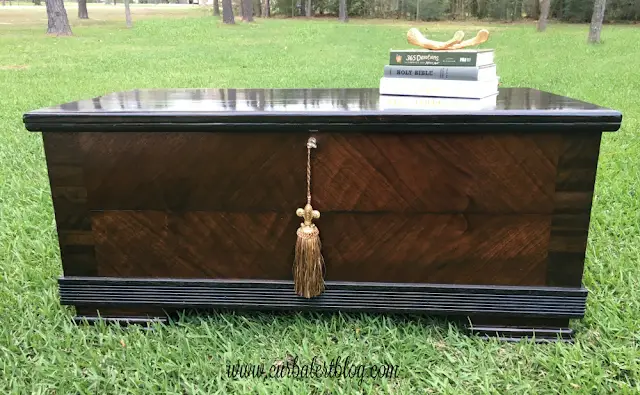 Recently I completed my grandmothers Lane Antique Cedar Chest. It had about ten coats of thick hard paint on it and I have to admit thought it might be a gonner after we made it to this point…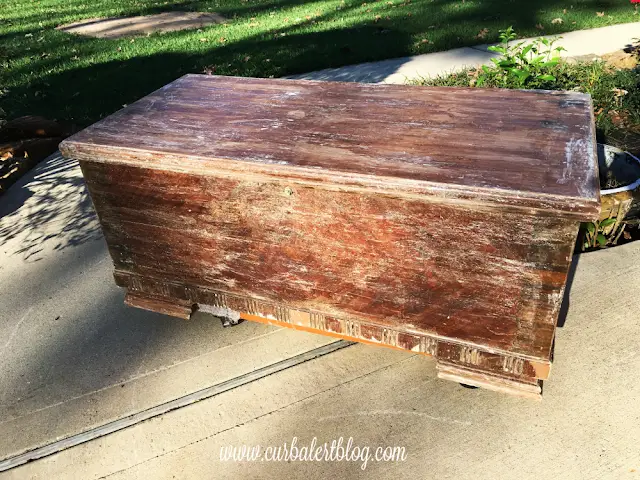 So glad I persevered and now it looks like this –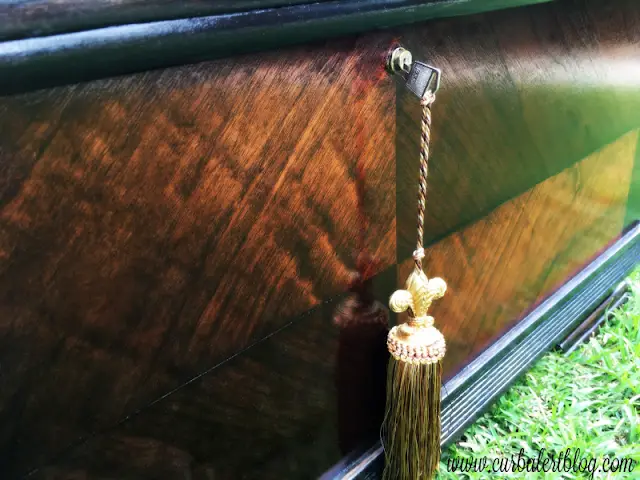 After lots of repairs, paint stripping, and sanding, it was truly a labor of love.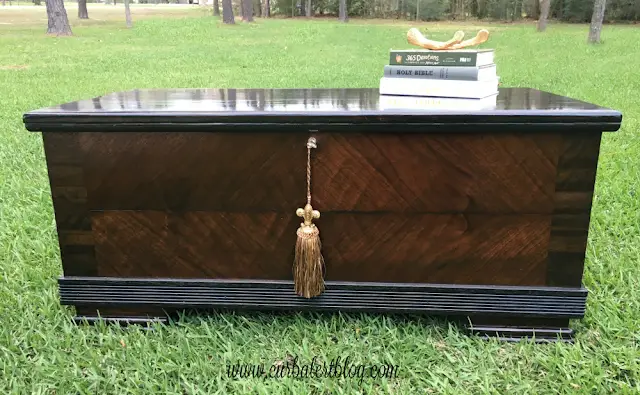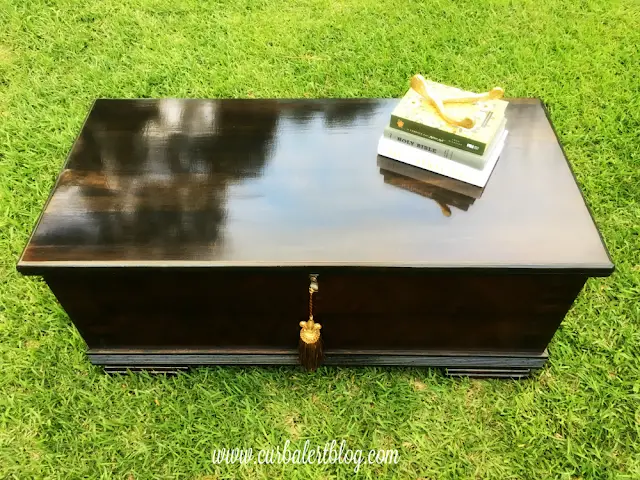 Definitely worth all of the effort.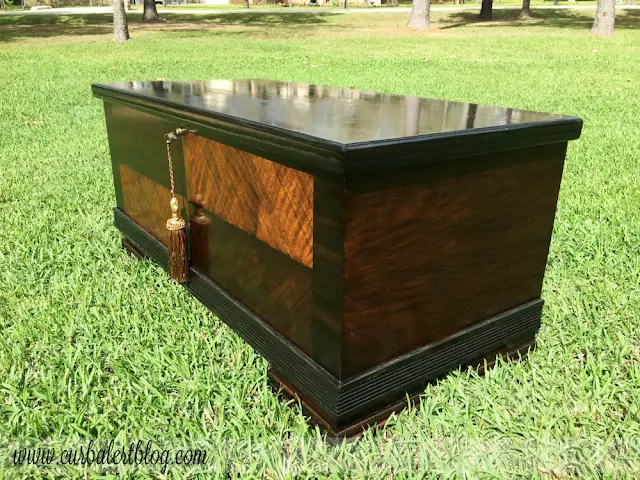 And the inside is all original and just as beautiful as the day it was crafted.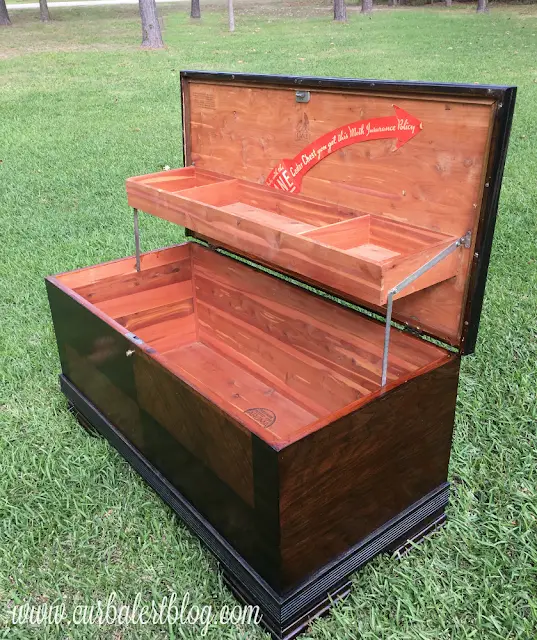 My earliest memories of this trunk is as a young child seeing it at the foot of my grandparents bed. I can only imagine what has been stored in this trunk over the years.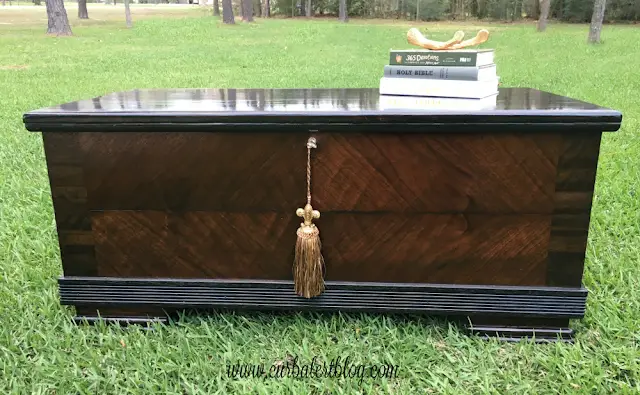 I decided to pass it on but not too far. I can still admire it as now my sister is the proud new owner (I hope). I am sure it will store many new memories that the future will hold.
Check back later as I promise to reveal more hints and pictures of the laboring process of safely stripping off  old veneer and products that I used. I tried some new ideas and it sure made the world of difference.
I am super proud of this one, what do you think?
Have a great week!
~Tami
Sharing over at Thrifty Decor Chick!