My daughter is attending an upcoming baby shower and asked me to make a diaper cake as her gift to the expecting mom. Thanks to Pinterest, there are some fabulous baby shower ideas out there, and I think I ended up using ideas from about ten of them.    Wow! what fun I had with this one!
I decided to share with you my own tutorial, along with tips and tricks that I learned along the way.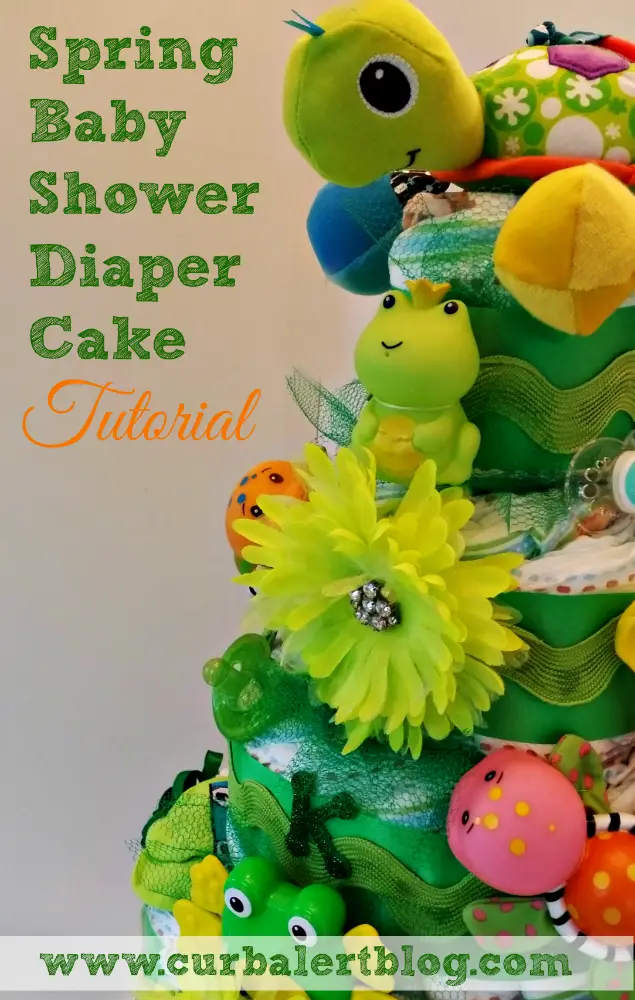 Spring Baby Shower Diaper Cake Tutorial
Let's get started.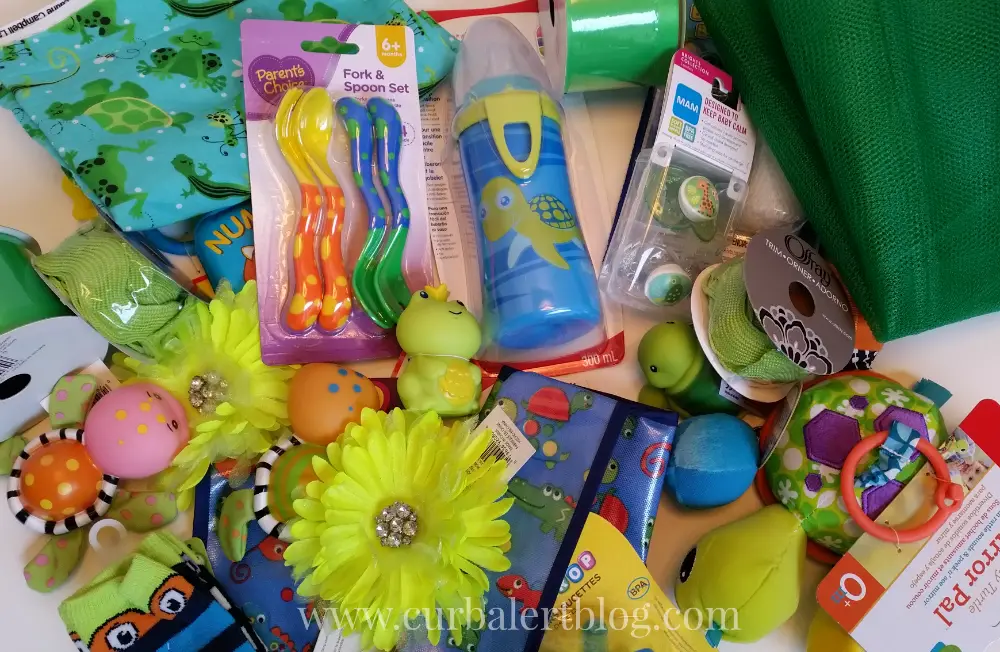 List of Supplies:
1 Package of Diapers ( I used Size 4 – 84 ct. package) 
3 or 4 Cake Pans in various size
Cooking Skewers 
Large Rubber Bands 
Twine or Yarn
Glue Gun
Hot Glue
Needle and Thread 
Coordinating craft ribbons
Cake Stand for elevation (optional)
**Amazon Affiliate Link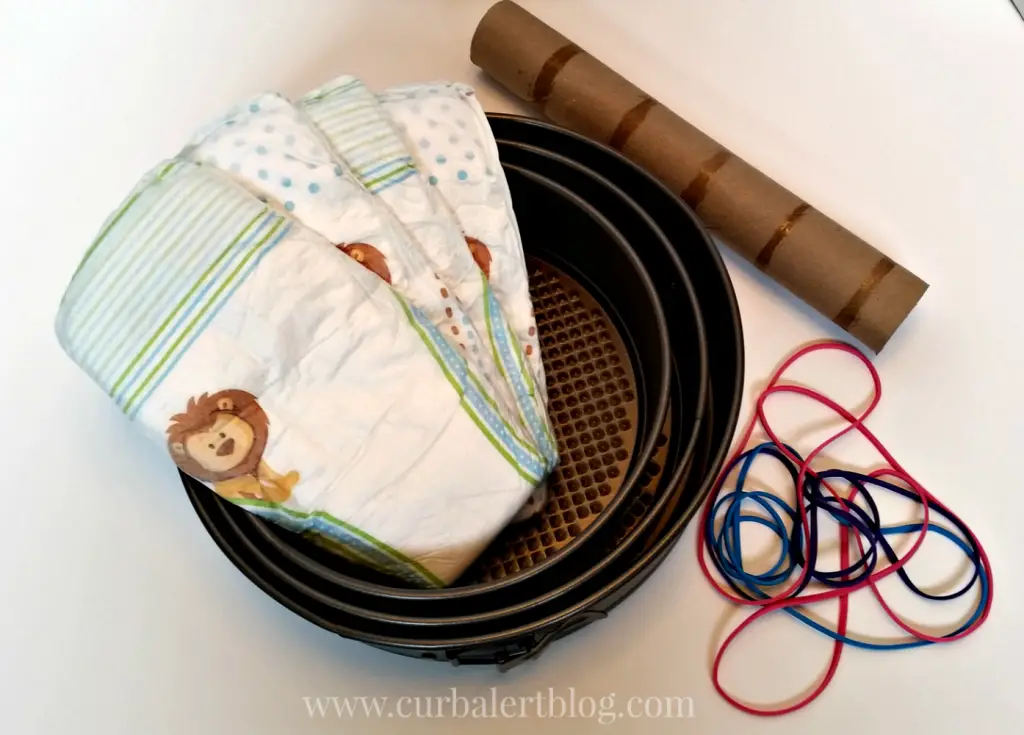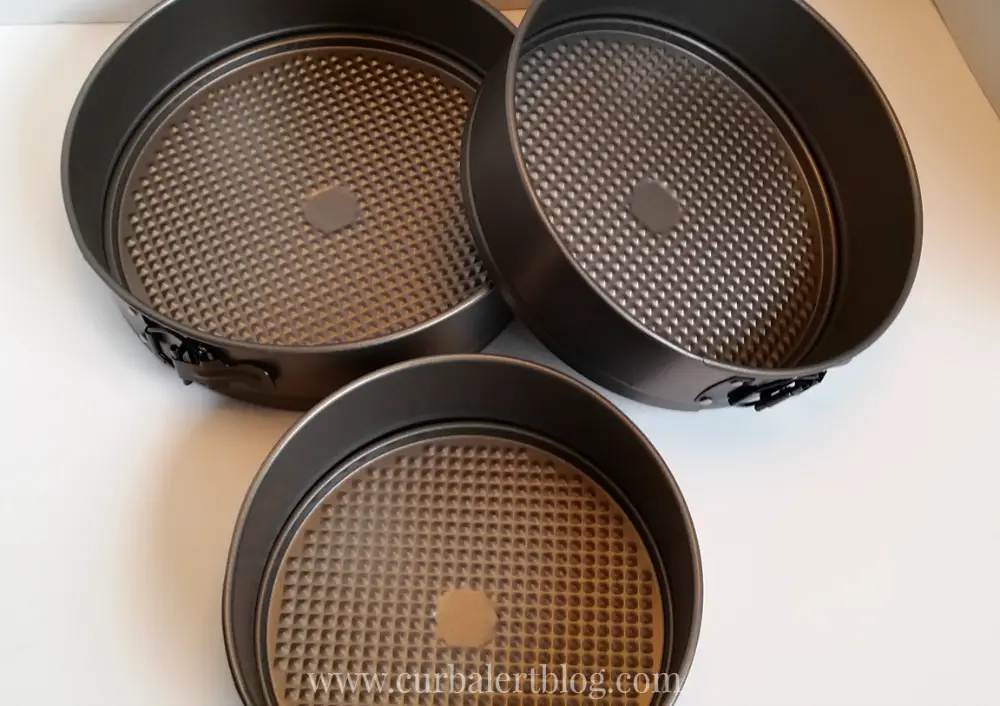 Step 1:  
Fan out about 20 diapers within the largest cake pan, while evenly spacing them around. 
Do the same in the remaining cake pans. 
Tip:  Try to use cake pans that are 2 inches of diameter difference to make it look more like a tiered cake instead of a tower.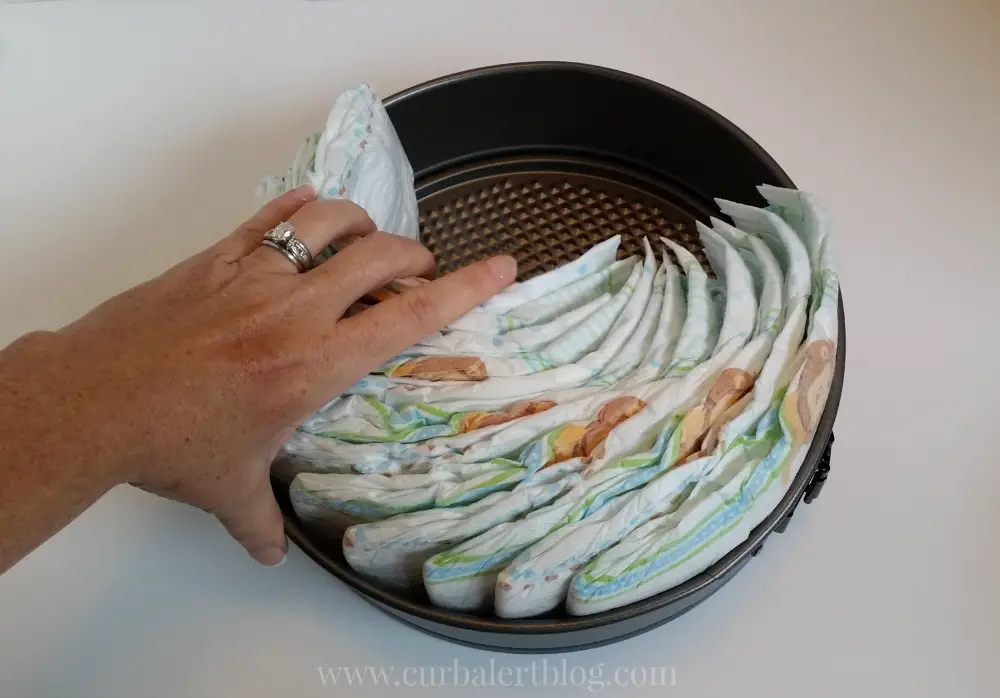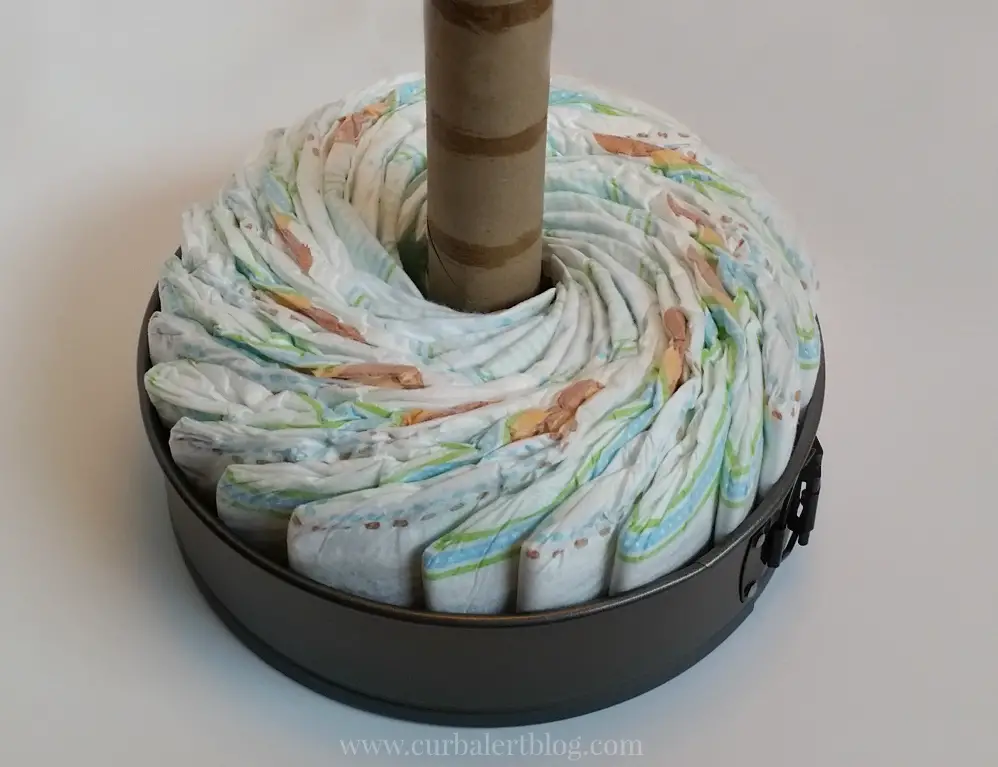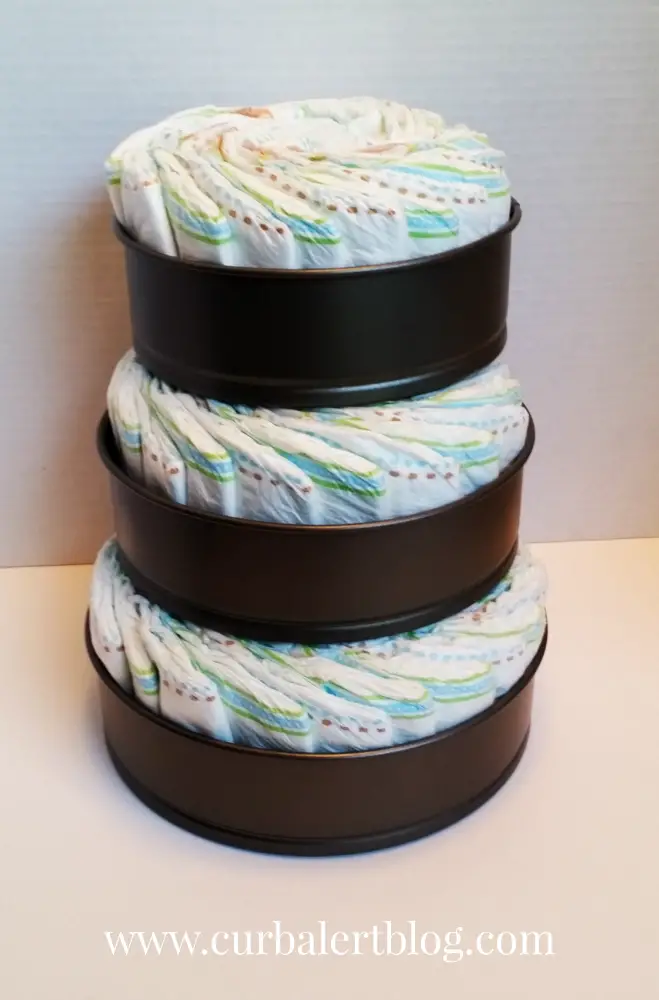 Step 2: 
Wrap the rubber band around each tier. 
Once I had the rubber bands in place I then tied heavy twine around the diapers about mid way to ensure each structure stayed put and didn't expand. 
After the tiers are secure then just turn each cake pan over and stack the tiers. 
Tip:  It really helps to have an extra (third) hand to help keep the diapers secure while trying to wrap the rubber bands around the diapers.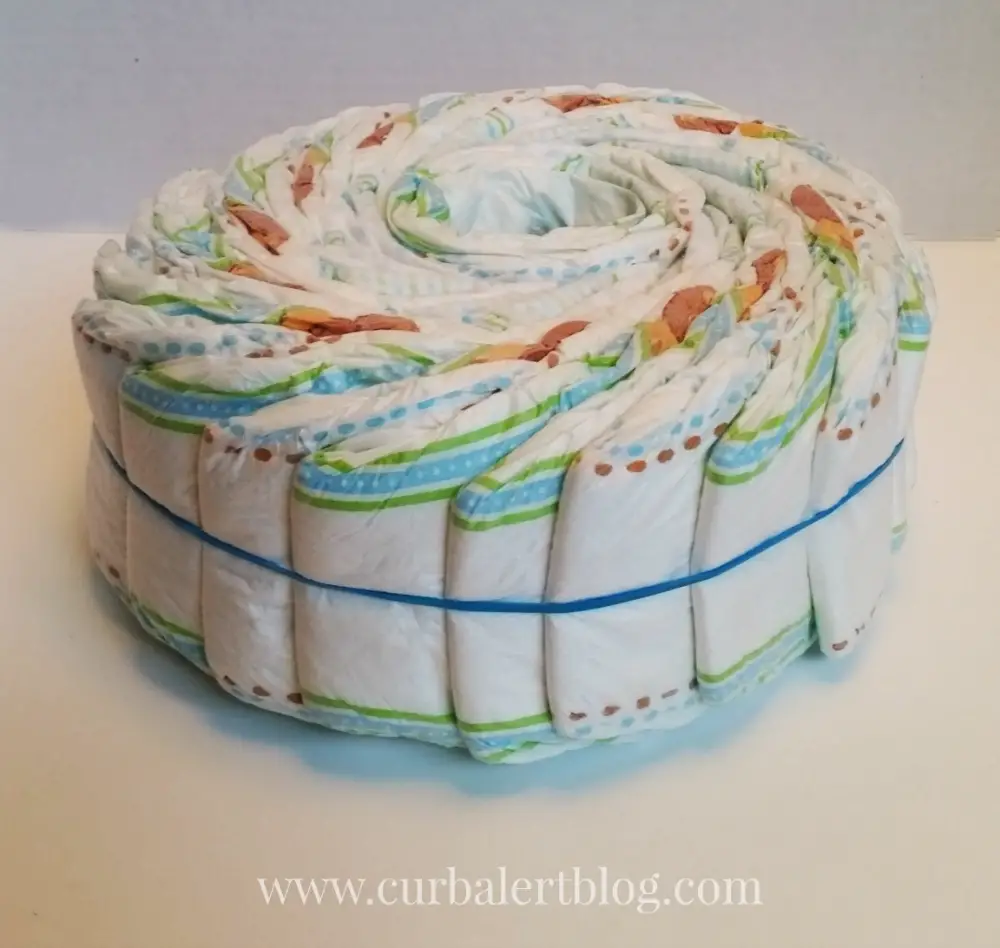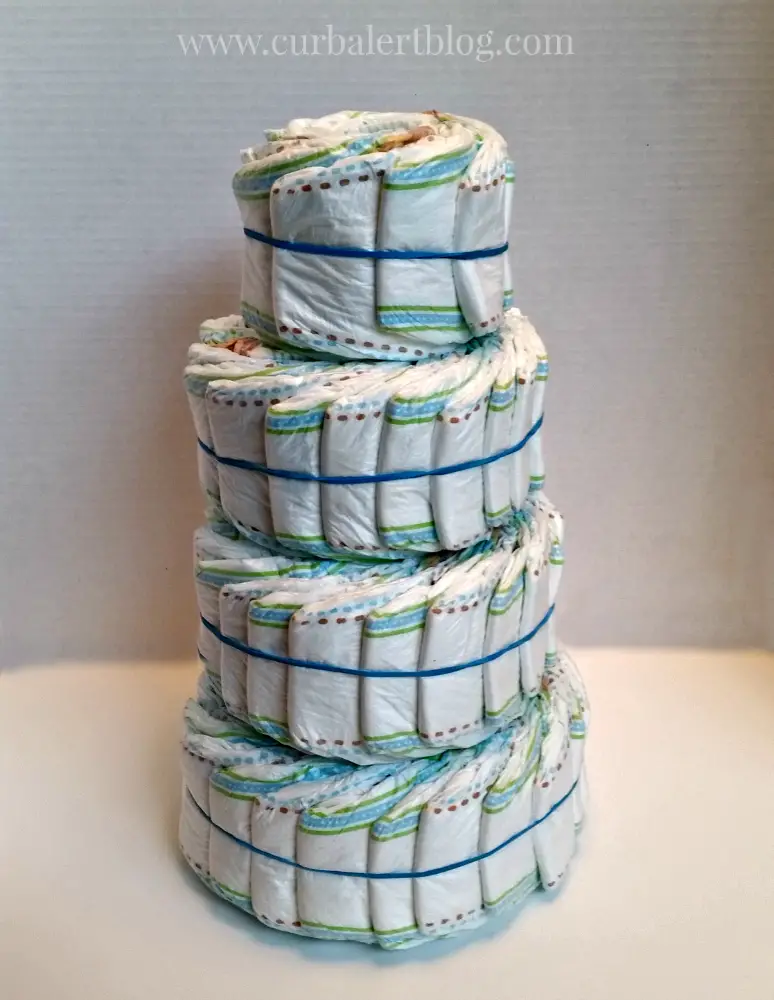 Step 3:
Decide on how many tiers you want and make sure that all of the diapers in the tiers are evenly spaced and facing the same way.  This is just a personal preference so no biggie if they don't. 
Stack all of the tiers around an inner piece such as a paper towel roll. 
Tip:  I actually ended us using an oatmeal canister on the inside of my bottom two tiers and then a baby bottle in my top two tiers.  You can also hide additional baby gifts inside as a surprise. 
Stick the cooking skewers through all of the tiers from top to bottom to keep them connected and secure.  I secured the bottom two together first and then added tiers with more skewers.  I ended up using about 10 skewers in all.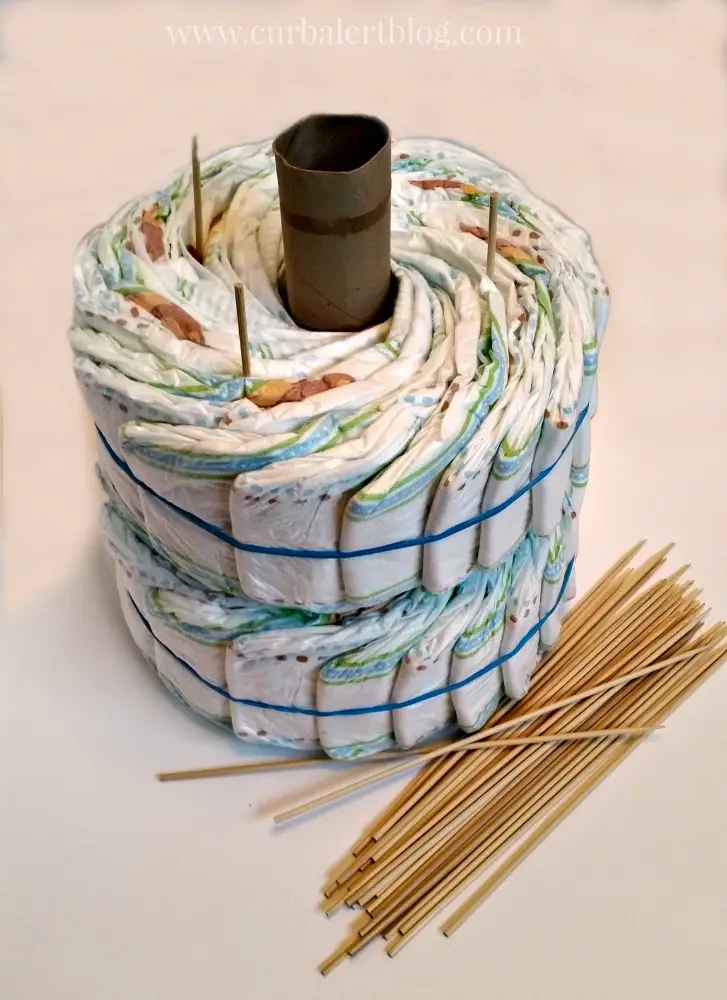 Step 4: Adding Ribbon 
Now it's starting to come together. 
Glue ribbon along the middle of each tier securing about every 3 or 4 inches with hot glue.
Tip:  Make sure your ribbon is in the middle of each tier or the top half of your tier will expand and pouf out!  
The bottom tier of the following picture is the more like what the other tiers should look like.  I redid the top three tiers after I snapped this pic.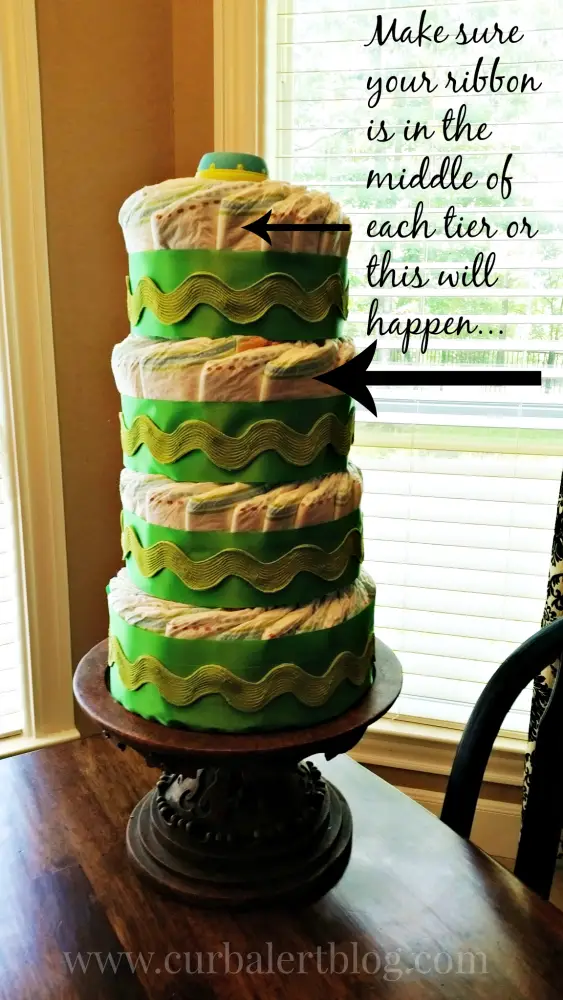 Step 5: Adding Personality!
Now this is the fun part.  The baby shower mama is having a boy so we decided to go with a frog and turtle theme for our cake.  
I sewed some of the embellishments on to the cake with white thread, thinking that it would be easier and safer just to cut the strings off instead of having a bunch of hot glue on everything.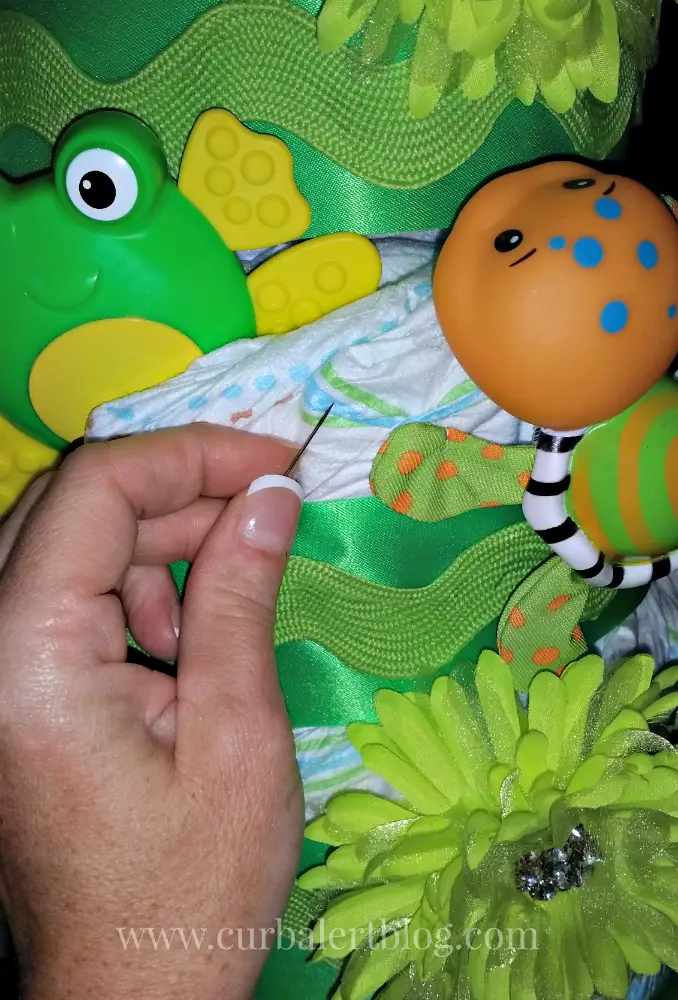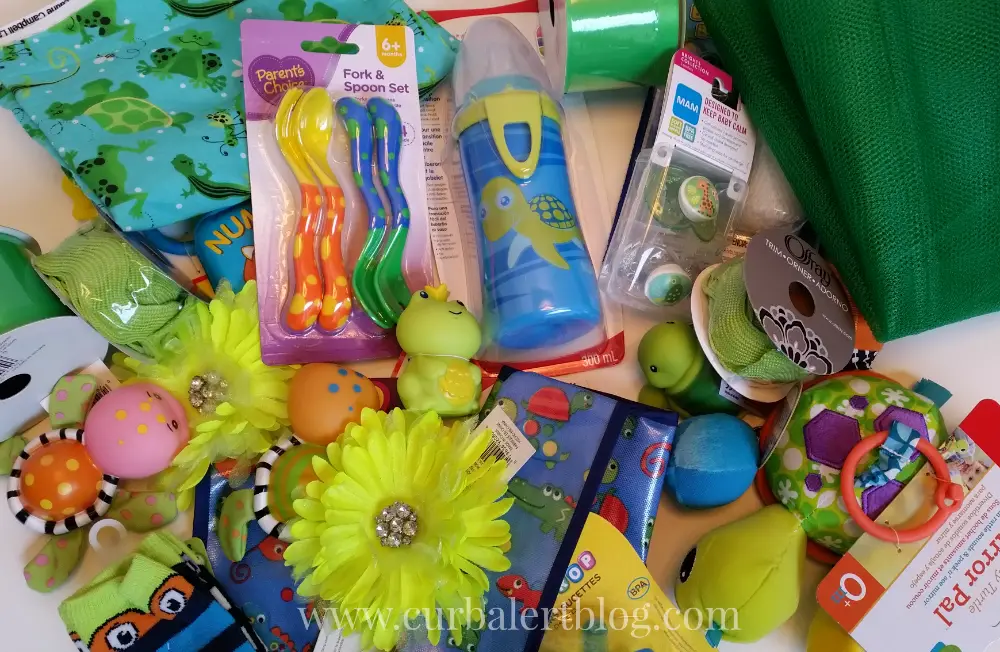 Here are a few items that we used on our cake, hope it gives you some ideas. 
Cake Toppers:
Infant Socks
Pacifiers
Bottles
Fork and Spoon Set
Bath Toys 
Teething Ring
Mini Books
Squeaky Toys
Bibs 
Flowers
I sat it up on a cake topper with some turtle and frog fabric on the table.  I then made a tutu out of coordinating tulle just to add some fun to the base of the cake.  It turned out fabulous!  I am so excited, I cannot wait for my daughter to gift it to her sweet friend!
Here are some Frog and Turtle Ideas *Amazon Affiliate Link
This project looks
Ah-mazing
, it reminds me of my
Basket Full of Sunshine
that I sent my Brother in Law when he was in the hospital.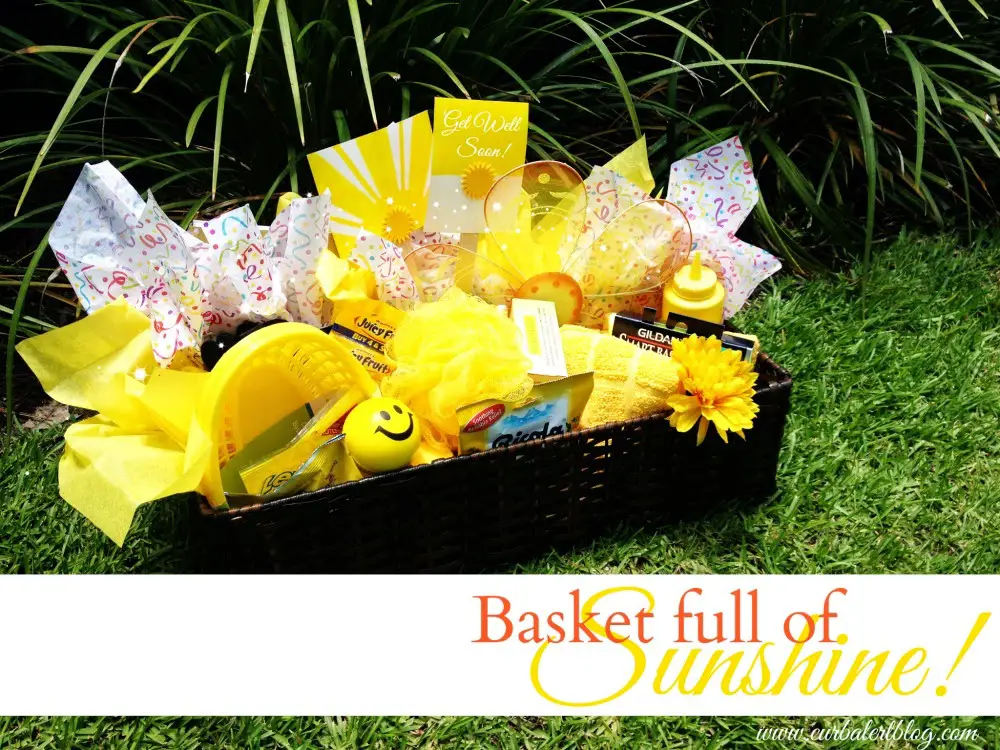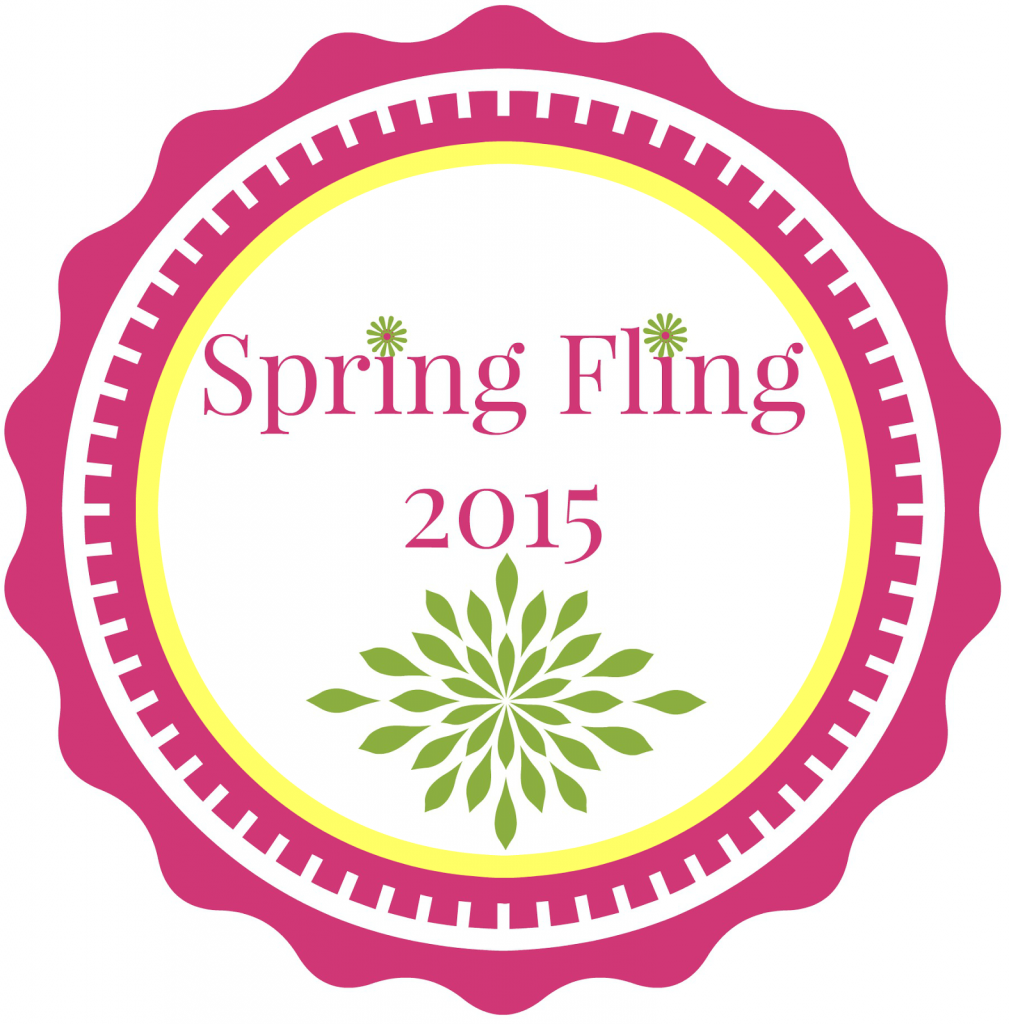 I promise you are going to love it so please join us tomorrow morning for lots of spring inspiration!
**Please note that there are affiliate links in this post. This does not mean that you pay a dime more when you purchase a product through my website links. It just means I made it easier for you to find something, so I make a few cents when you purchase it. I so appreciate your support of the blog Curb Alert! Thank you!
~Tami
var linkwithin_site_id = 1065825;