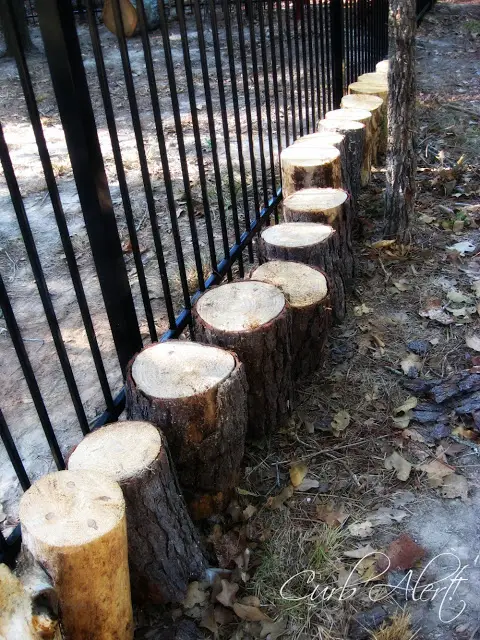 How are you Curb Alert! friends!
The last few weeks have been a blur as we have been getting settled into our new schools and working on our home. 
We decided to purchase the lot next door to us which is super exciting!  but I have found it sad at the same time.  Many of our trees have been suffering due to the effects of the extreme drought that we experienced two summers ago and again this summer.  There are lots of dead trees that have been falling over out of the blue and then when  a large windstorm came through last week 11 more fell over, putting the total count to 24 on our little own property!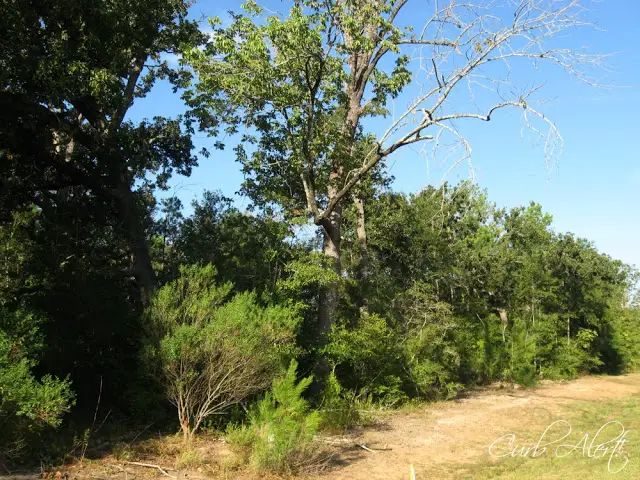 MyLove and I decided to remove some of the suffering trees close to the house and to clear some of the land on the sides of our fence, for safety sake.  He also wants to build a shed in the future, leaving me more room in the garage for my furniture projects allowing him a man cave and more storage.
This means lots of sweaty, hard work that is definitely no bueno in my book!  I feel like the weekends have been a blur but it must be done!
Firewood, anyone?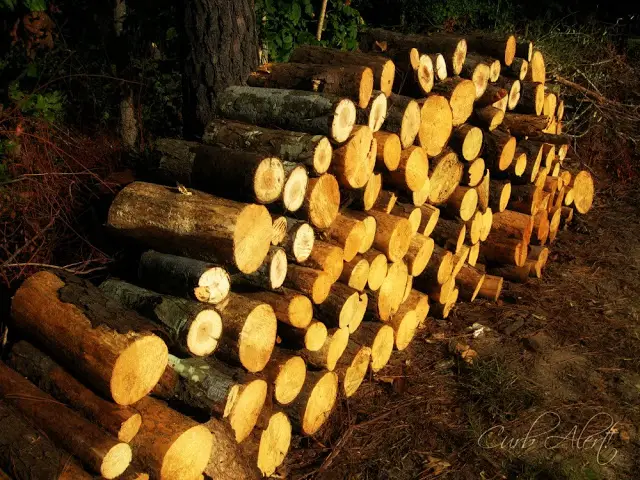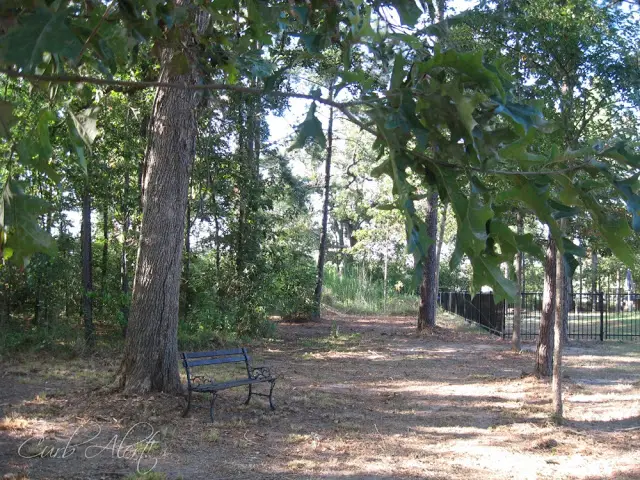 Isn't it beautiful all lined up along our driveway?  I am SO READY to get rid of all of this but we either need to haul it all away to our local bonfire site or wait until our county burn ban is lifted so we can burn it ourselves!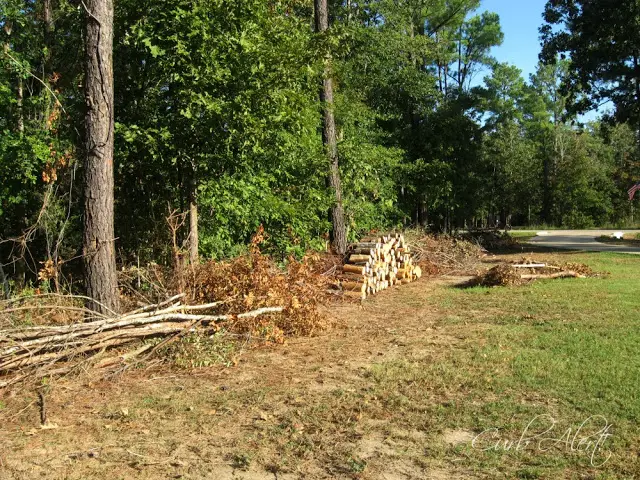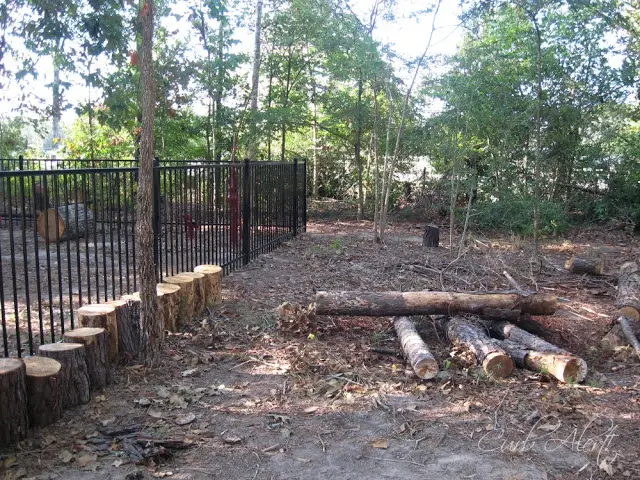 See the super large stump laying down in the above pic?  That came from our neighbors yard as they had a huge tree that came down!   MyLove fell in love with them and insisted on bringing me a few.  Last night he brought over two and tonite he is grabbing three more.  They are super heavy, I can barely even move them!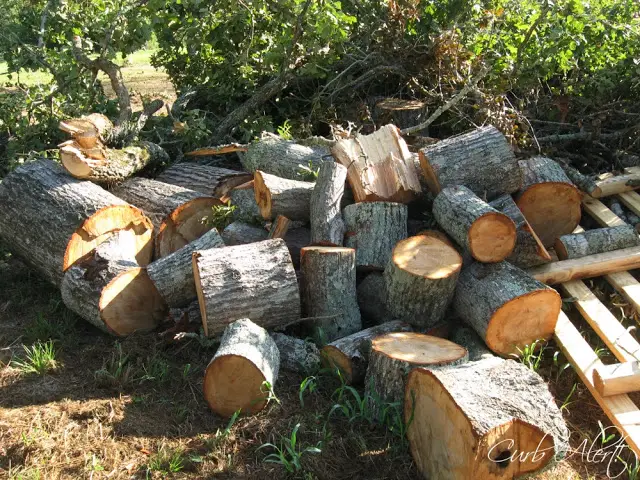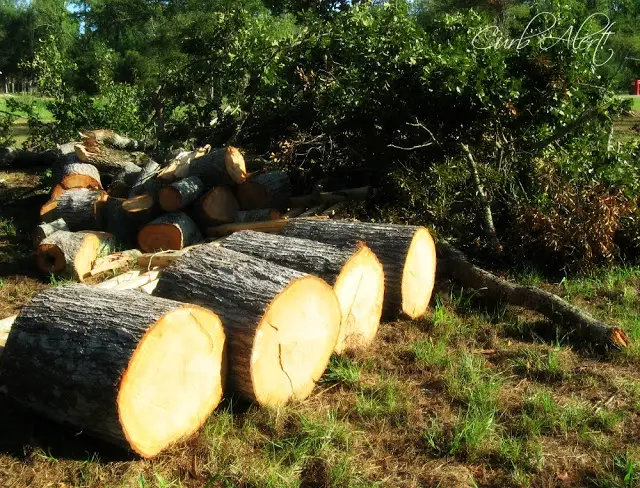 Our goal is to landscape our back yard with more natural pieces to keep the woodsy feel.  
This is what I have done so far.  I am embarrassed to show you this dirt mess but it all takes time and it shows great promise and progress!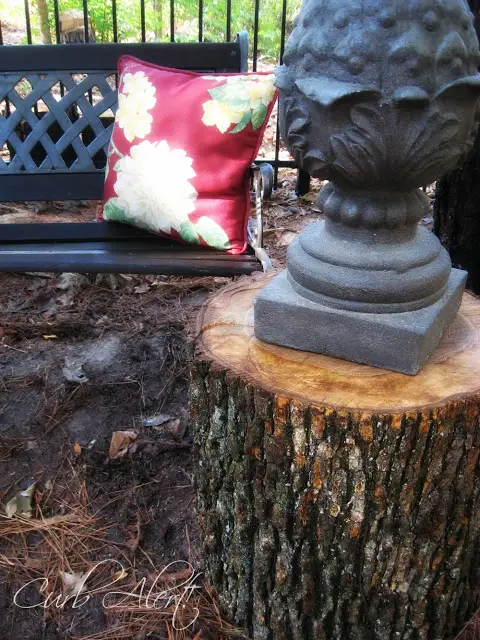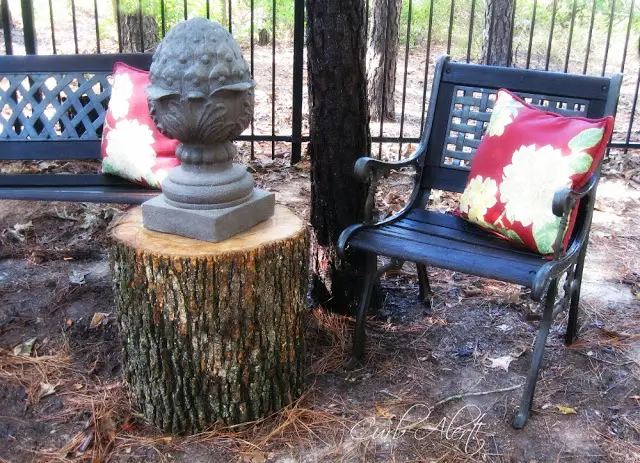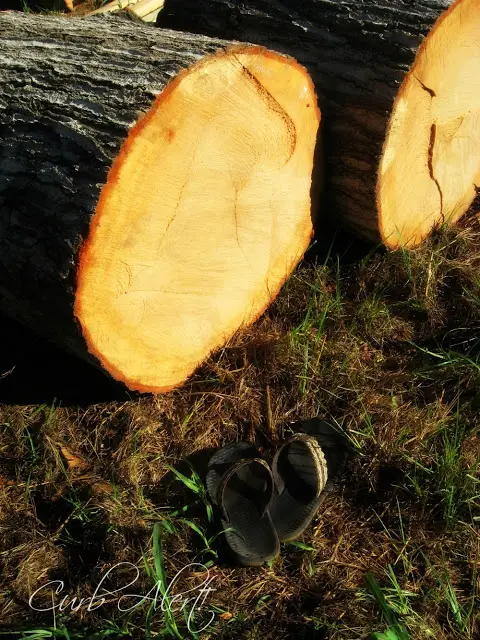 Shhhhh…don't tell MyLove but I was over at the neighbors home the day before and they offered me the stumps.  I passed, trying to contain myself and not "collect" more Curb Alert's and freebies.  Besides I could not even lift them!   I was shocked to see MyLove's excitement when he came home yesterday stating that he found me the best Curb Alert! ever!  Oh how I love him for dragging them home for me (which involved a tractor and a truck and a trailer and two men to haul them over to our house!)
Secretly I REEAAAALLLY wanted them, how sweet of him to recognize that! 
Now I need some Motrin! 
Would YOU have taken the stumps?
Connect with Curb Alert!