While taking a break from my furniture makeovers, I'd like to share with you what's near and dear to my heart:  seeing my children smile! Every little girl loves a Tea Party, right?
My 5 year old recently declared, "I had the Best Tea Party Ever!"
Music to my ears!
Since it was such a fun success, I thought I would share with you some great ideas that made it a perfect day for our little Hostess and her friends.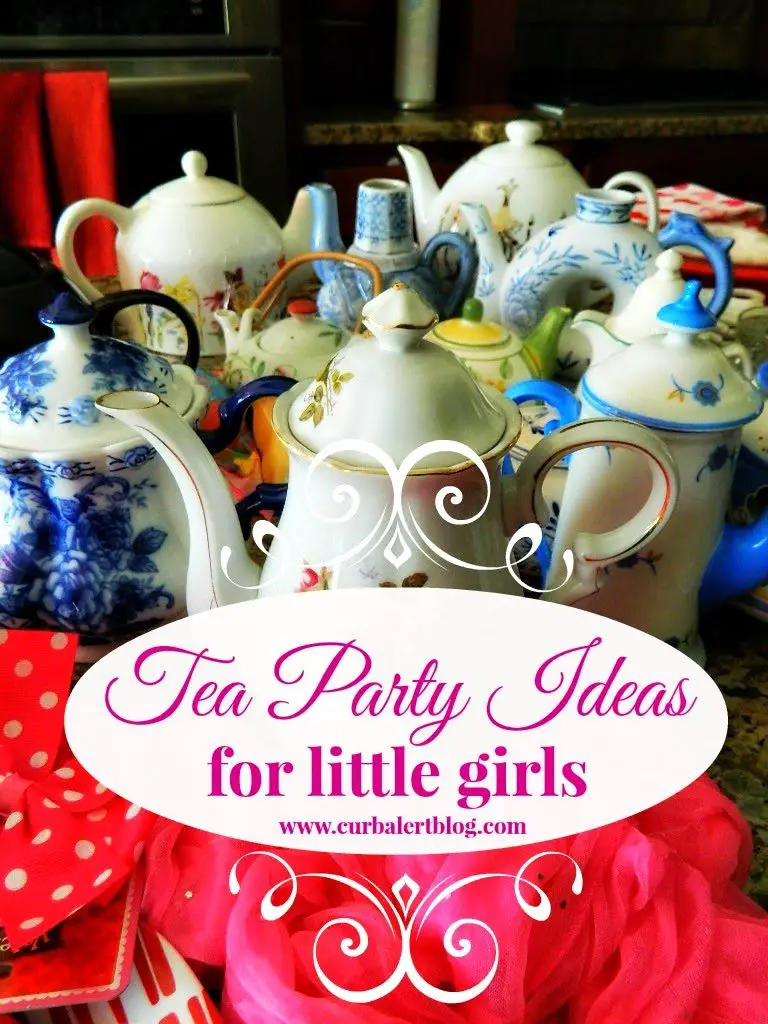 **Please note that there are affiliate links in this post**


Party Prep
I started preparing for this party six months ago.  I scoured Goodwill and local Resale shops collecting teapots.  I collected a total of 19 and each one ranged in cost from 99cents to $2.99.  I wanted to make sure that each little girl would have a teapot all to herself!   I also insisted that I stay on a small budget as all of the decor came from the Dollar Store and we made most of the food and goodies.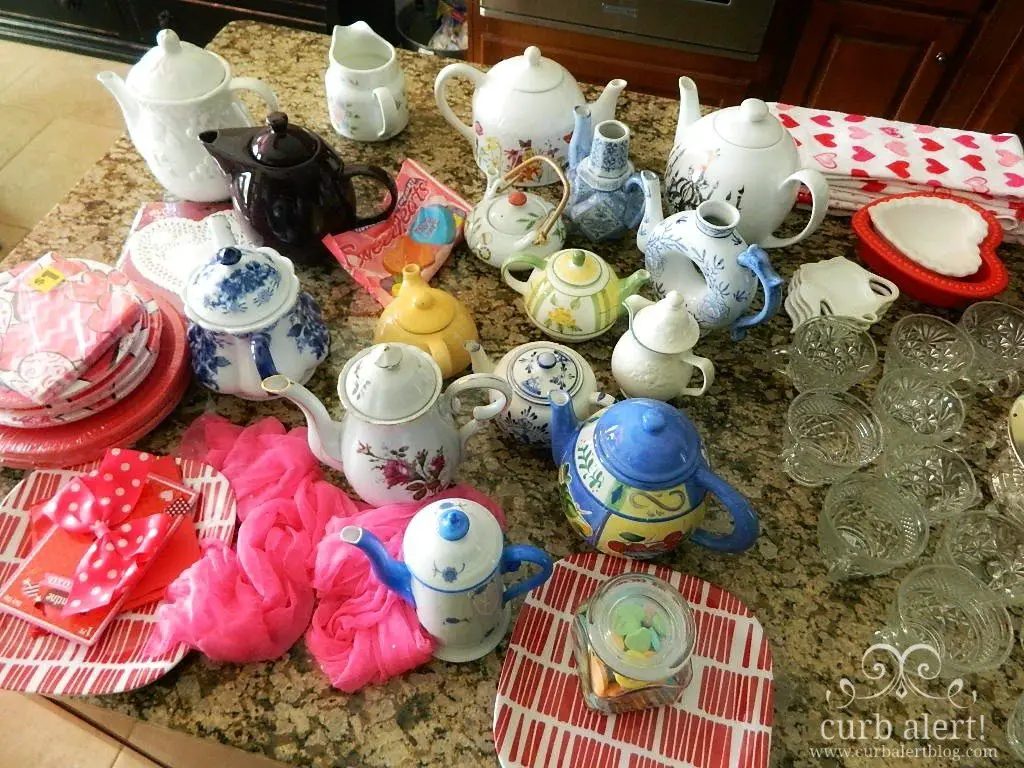 Invitations
We sent out our invitations two weeks in advance and requested that they RSVP.  I had so much fun making these and my little Hostess helped tie the tulle ribbons.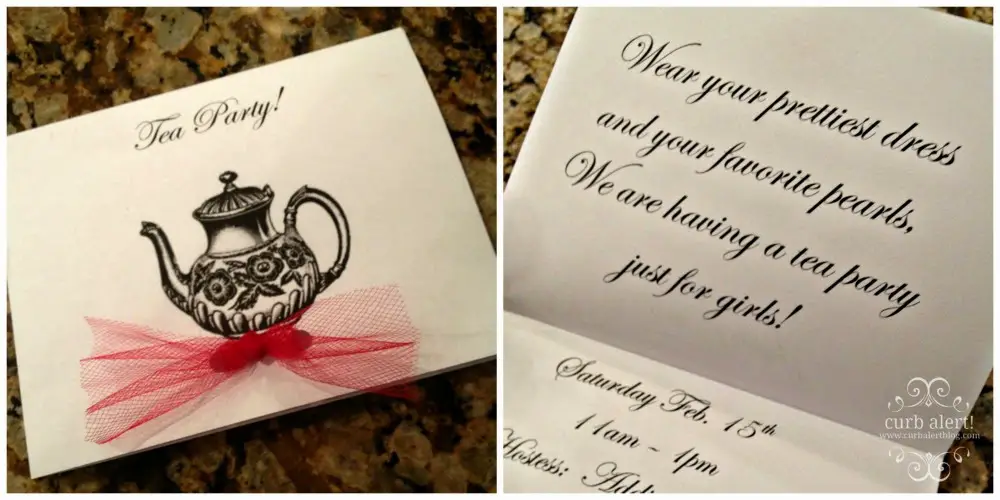 If printing out invitations is not your cup of tea (pun intended, lol!) then check out these adorable tea party invites online.  Super cute!
Girly Tea Party Invitations (1 dz)
Our guests were greeted at the door by our very own
Butler.
He stood tall and announced each little girls arrival.  He kept a straight face the entire time while assisting with the party and the girls thought he was so silly in character.  They giggled each time he spoke in his formal "butler accent"!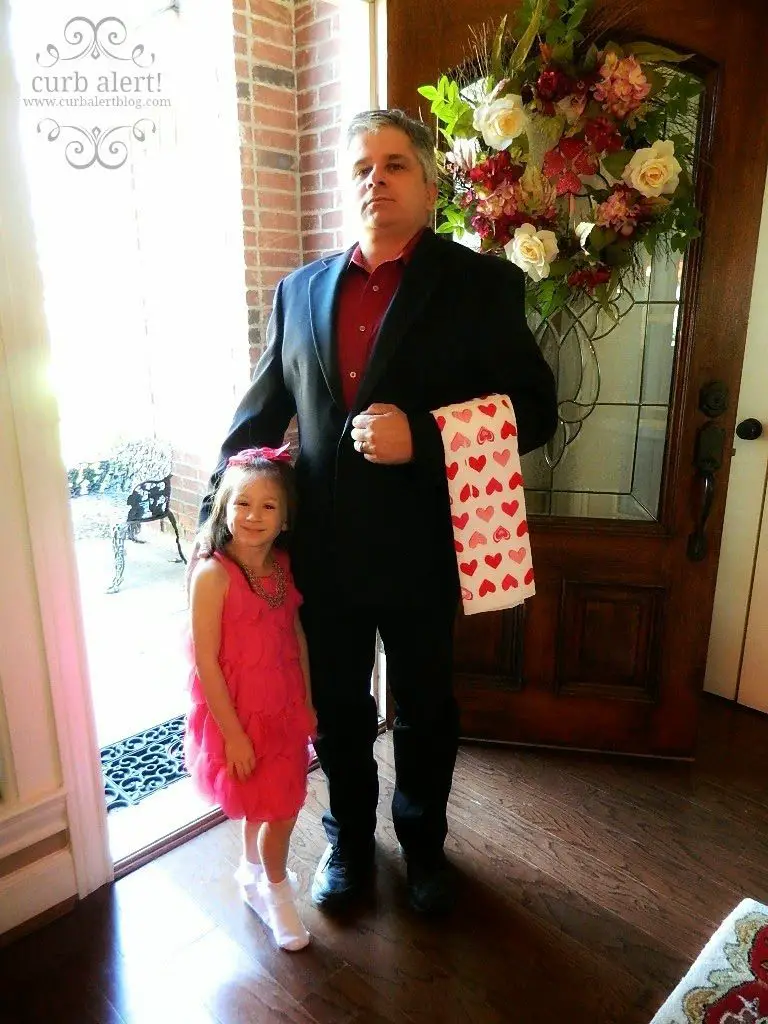 Our Hostess greeted her guests as they arrived and walked them back into our breakfast room where they colored teapots and made little flower crafts with foam kits.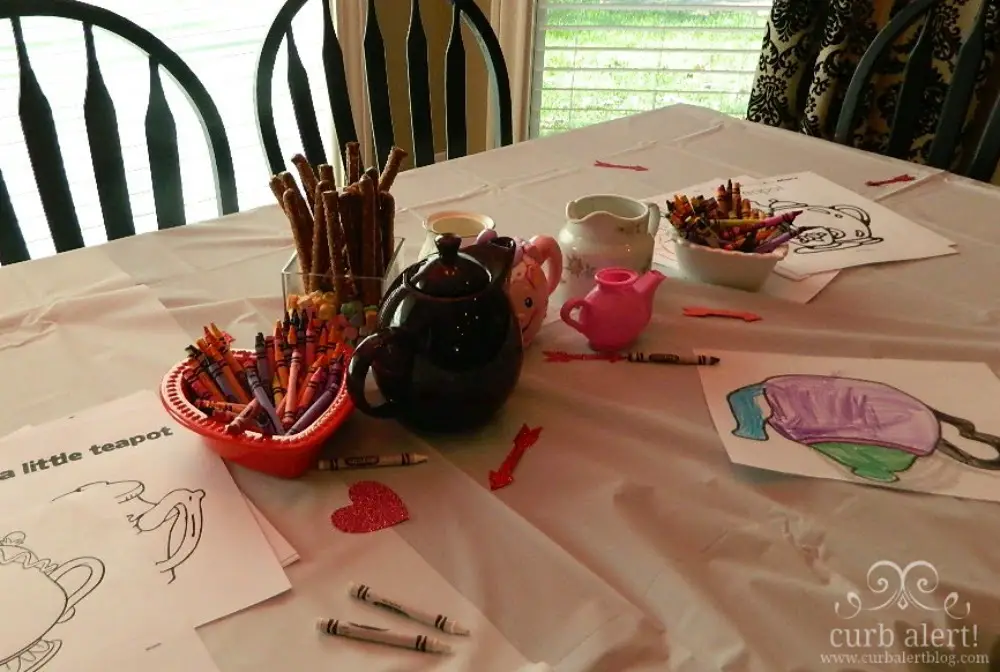 The party was scheduled for two hours and I meticulously planned out the activities down to 15 minute increments.  I wanted to keep them busy at all times.
At this time the girls played a little
SweetHeart Guessing Game
 where they guessed how many little SweetHeart candies were in a jar.  The winner got to take the jar of candies home with her.
The Decor
was all purchased at the Dollar Store.  I draped plastic table cloths, balloons and flowers across the ceiling and light fixtures.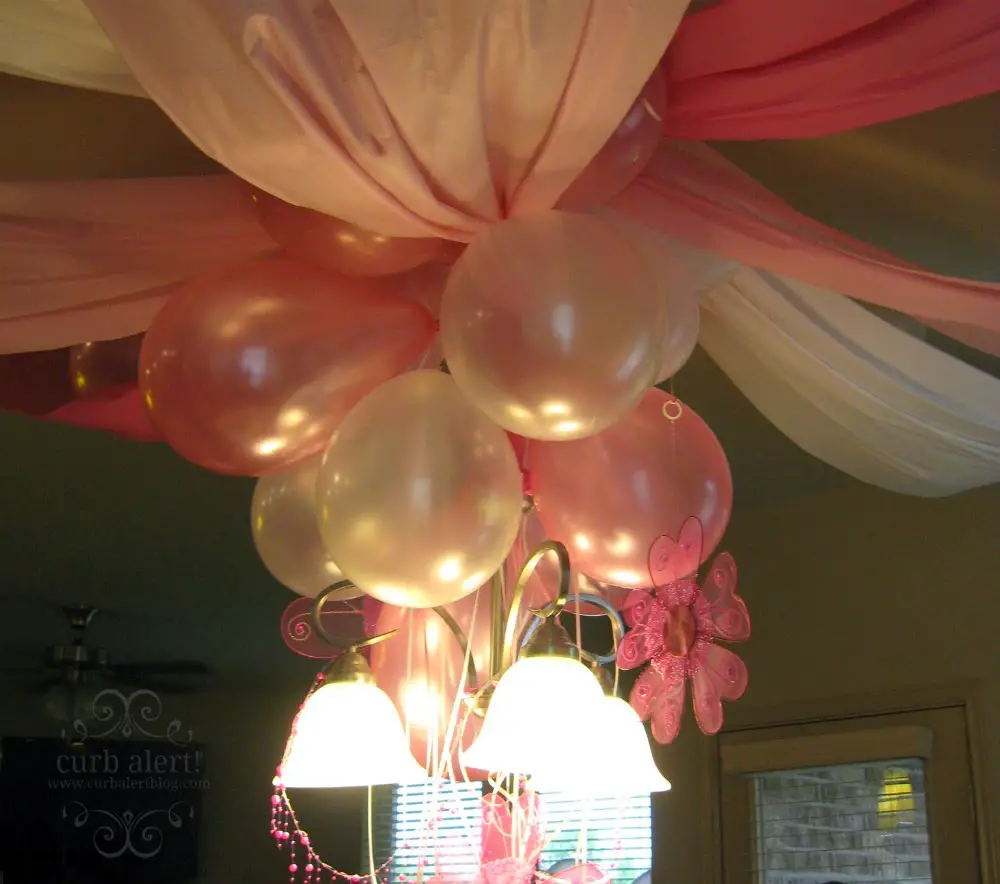 You can also order similar here if you are searching for a specific color:

Creative Converting Touch of Color Plastic Table Cover, 54 by 108-Inch, Classic Pink
The girls played
"Stick the Sprinkles on the Cupcake"
Game.  Don't laugh at my cupcake rendition, I tried to copy the little cupcake invitation above.   The girls had fun blindfolding each other and decorating the cupcake with little sprinkly glittery flowery stickers.  After each of them had a turn they begged to finish off the cupcake by decorating it with the remaining sprinkles.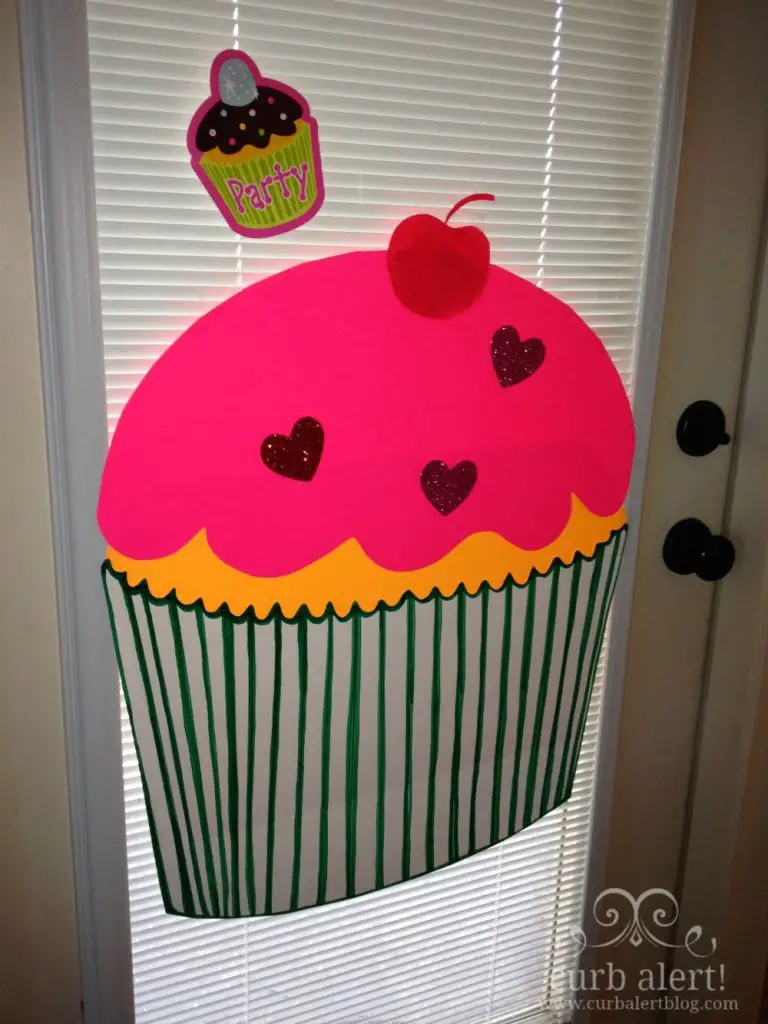 They then gathered around the Sparkly TeaPot and played
 "Teapot Toss"
where each girl tried to throw small ping-pong balls into the cardboard teapot.  They had a blast and ping pong balls were flying everywhere!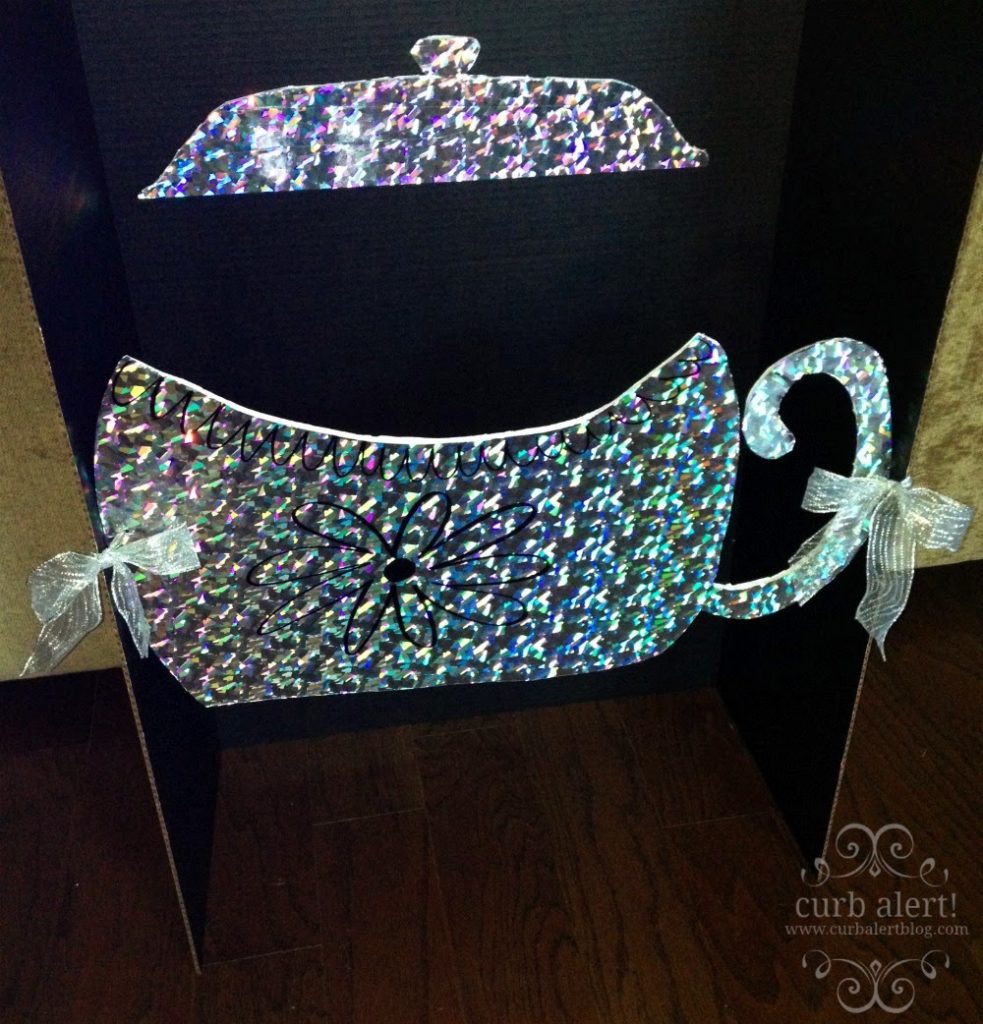 The last game was
"Pinko"
 which is played like Bingo.  They  used little SweetHeart candies to cover the squares.   The girls were so excited to yell "pinko" when they filled up their cards!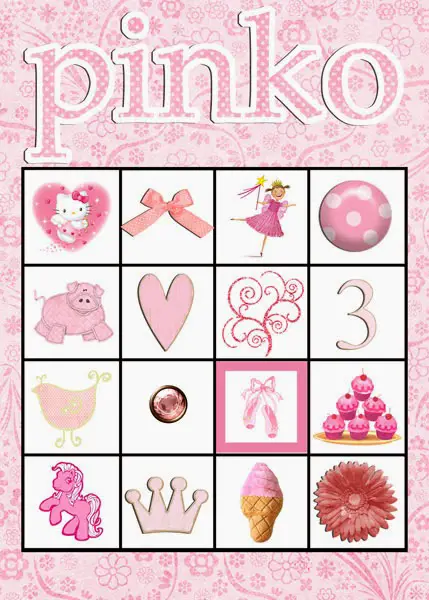 I really enjoyed these games as they all were winners and no feelings were hurt.  The girls all worked and played well together.
Wow!  The girls are having a blast and an hour has already gone by!  I was pleased that things were moving right along.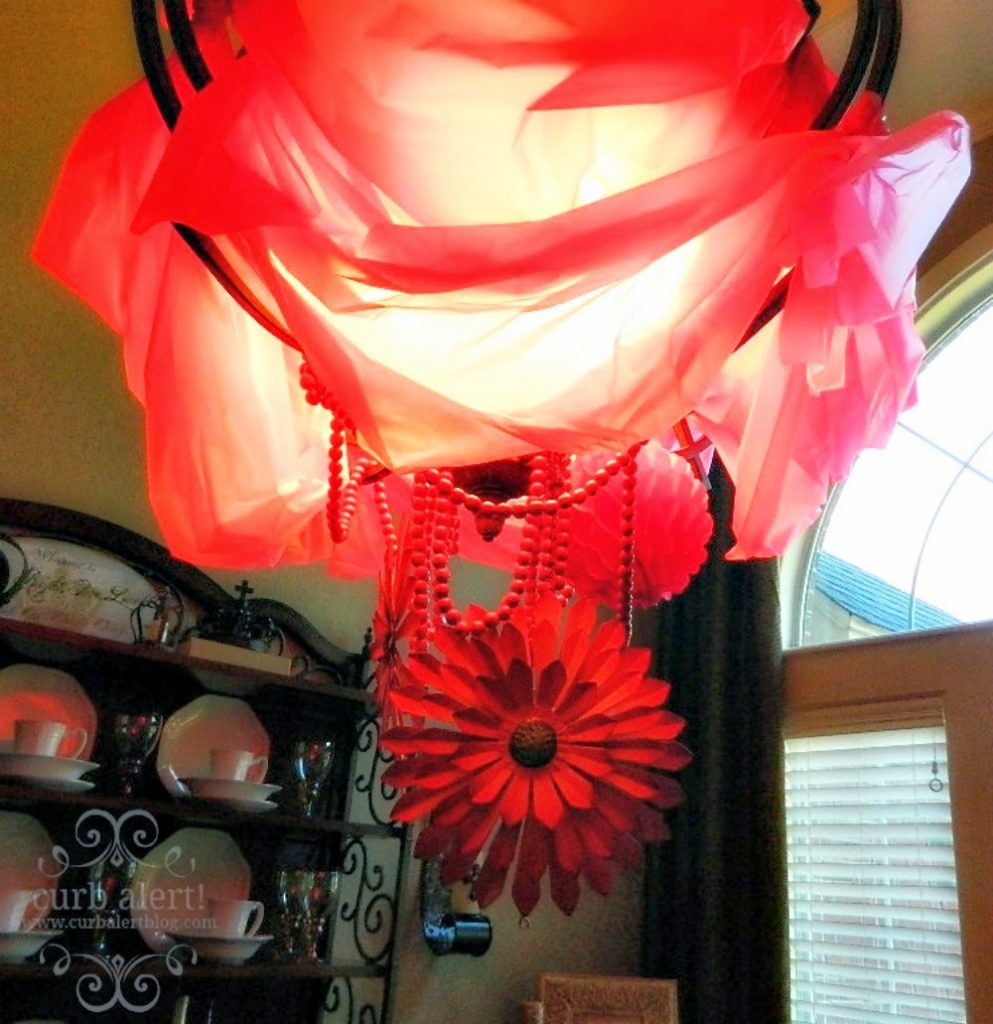 It is now time for the
Tea Party!
Our dining room was all decked out Tea Party Style and the girls had so much fun pouring
pink lemonade
 tea out of their own teapots.  There were also drinks for mommies too.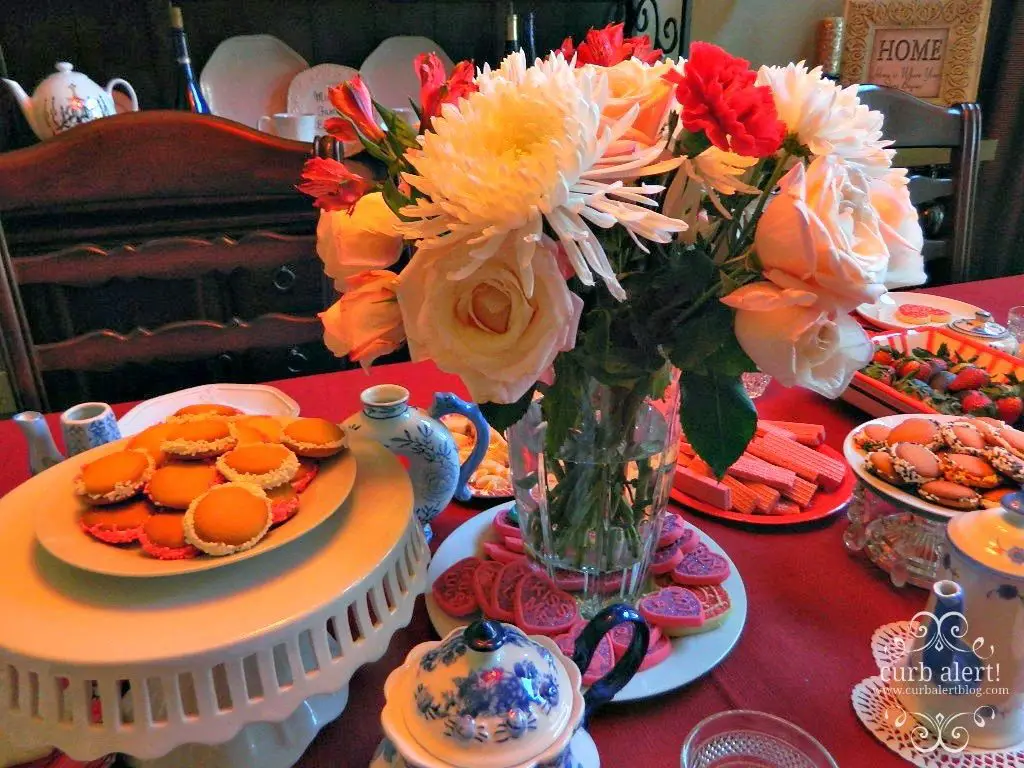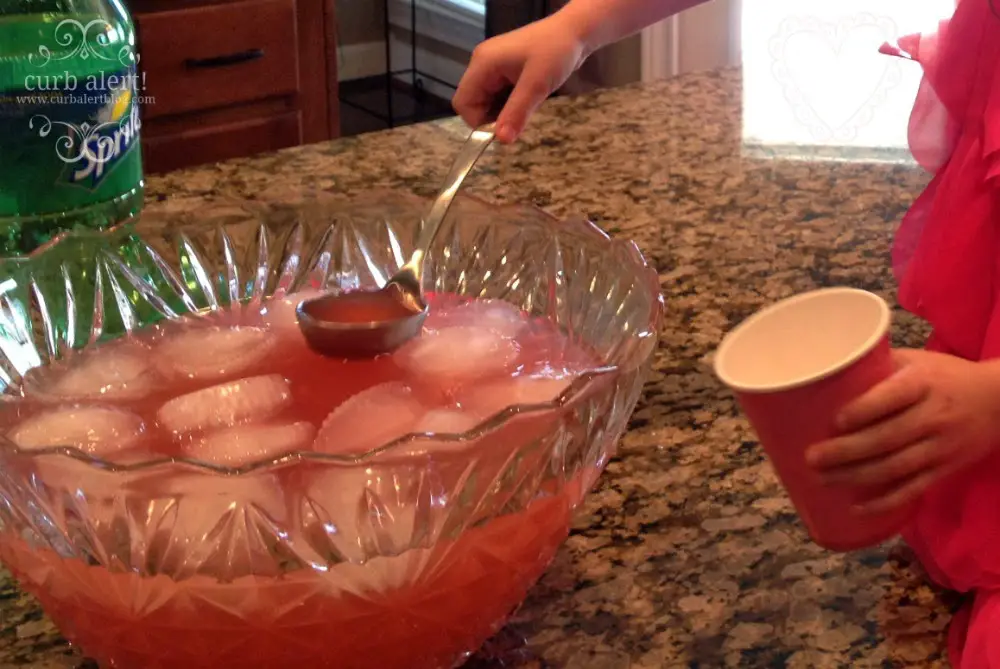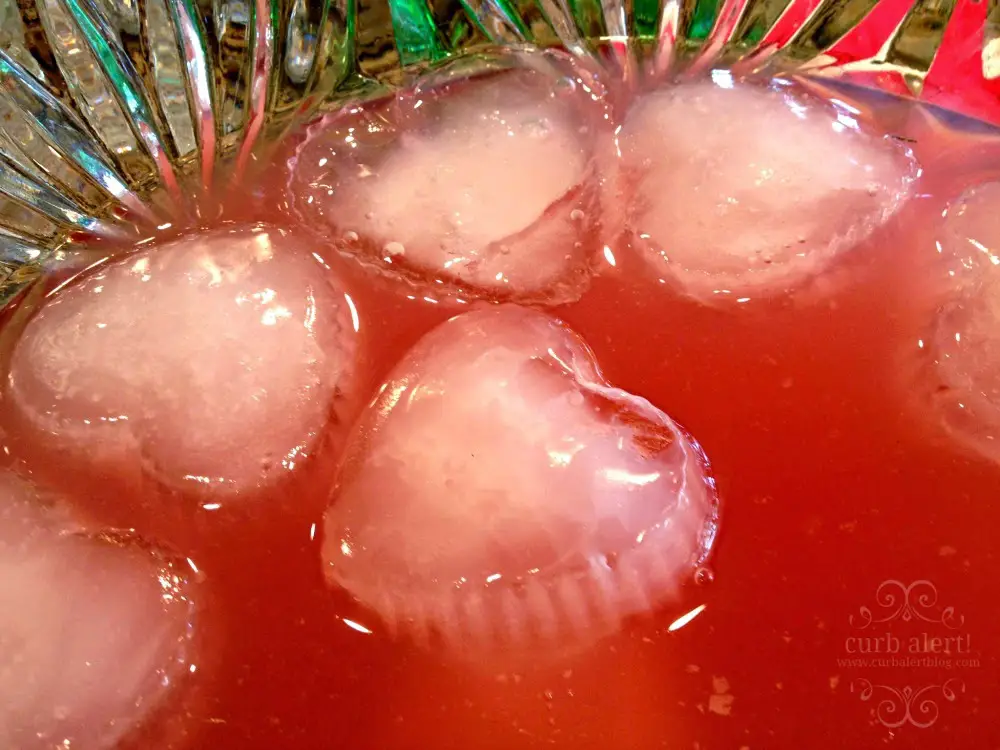 They filled up on all kind of goodies and confectioneries and practiced holding their little teacups.
Precious!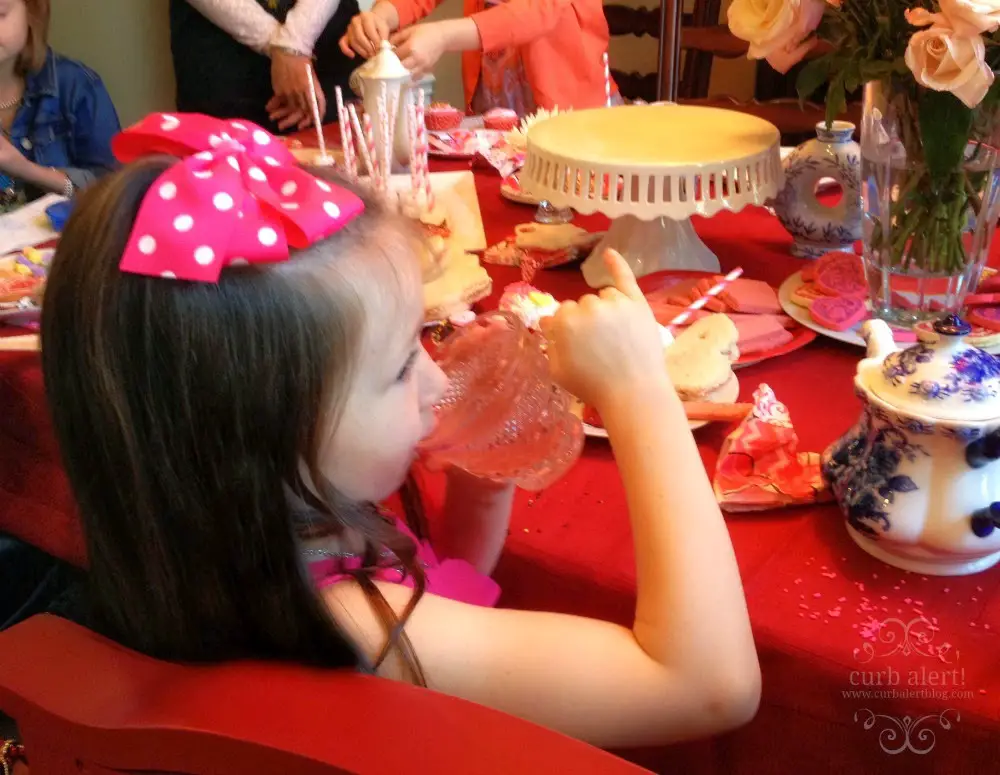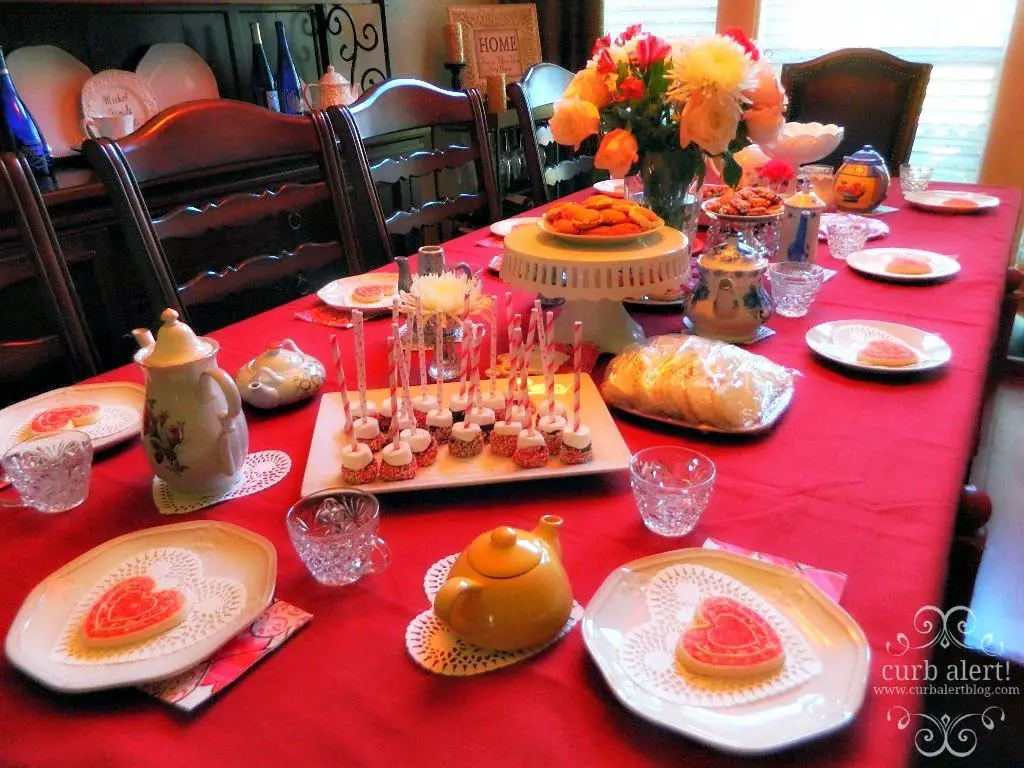 After they
got all sugared up
they finished lunch they decorated their very own cupcakes.
I have to brag that I baked these myself, you know how much I don't cook or bake so this was quite the accomplishment!  Pink Strawberry Cupcakes! YUM!  My oldest even commented that I must have found my inner Martha Stewart for this party as she was shocked at all of the goodies we made.
I'll tell you more about those goodies in my next post.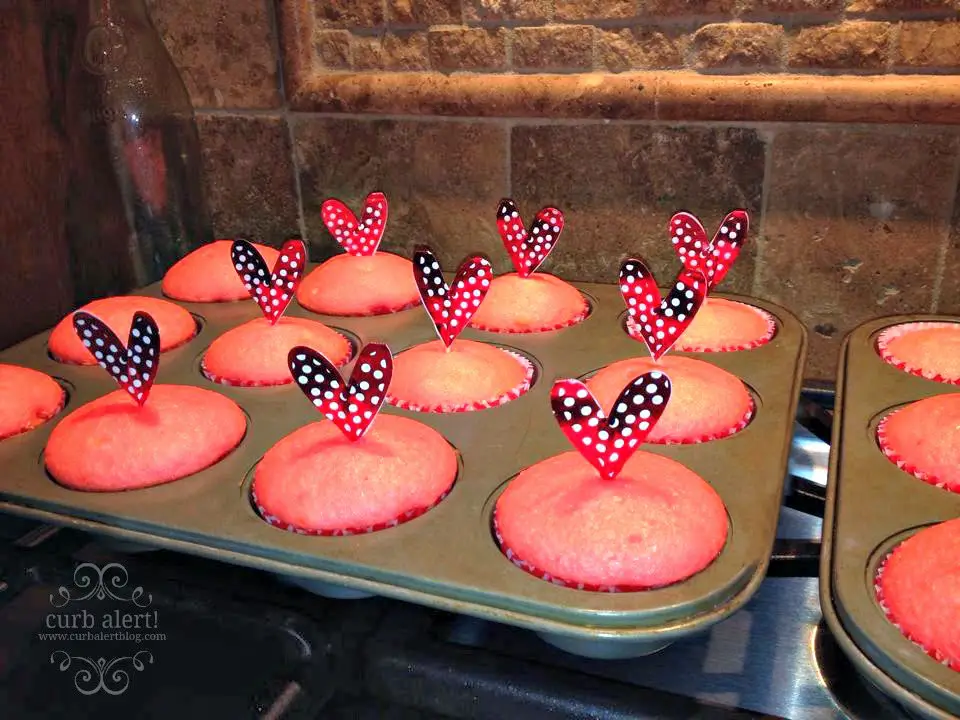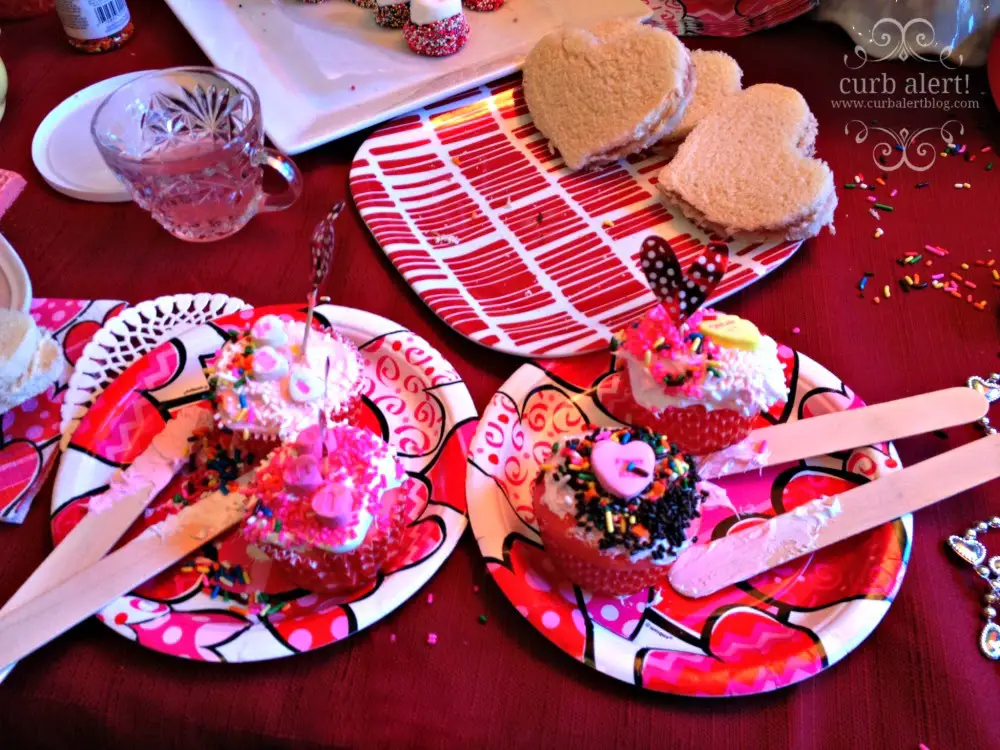 Party Gifts
The last few minutes of the party we announced that each girl could choose a teapot to take home and our Hostess passed out some little beaded necklaces.  The girls were all so excited and had so much fun picking out their gifts.
Hostess Gift
I couldn't resist gifting this beautiful little tea party gift set to our sweet hostess.
She immediately fell in love with it!
Delton – Large Dollies Tea Set/ Basket, Sprinkles
Tea Party Ideas
for little girls
So here's a recap of our Tea Party schedule broken down into my neurotic 15 minute increments just in case you would like to have a fun tea party too!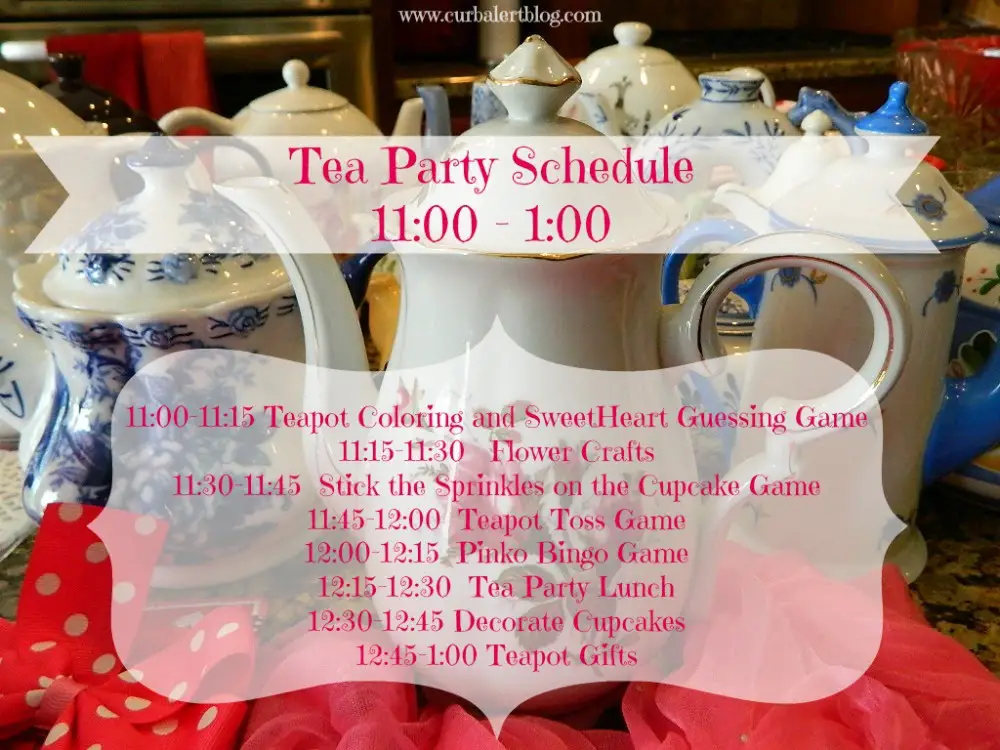 Our little girl has always loved tea parties as I have posted about HERE and HERE so it was due time we celebrated in Tea Party Style.
It was such a fun time and seeing the big smile on our little Hostess's face during the entire party was priceless!
I hope this inspires you to have your very own Tea Party!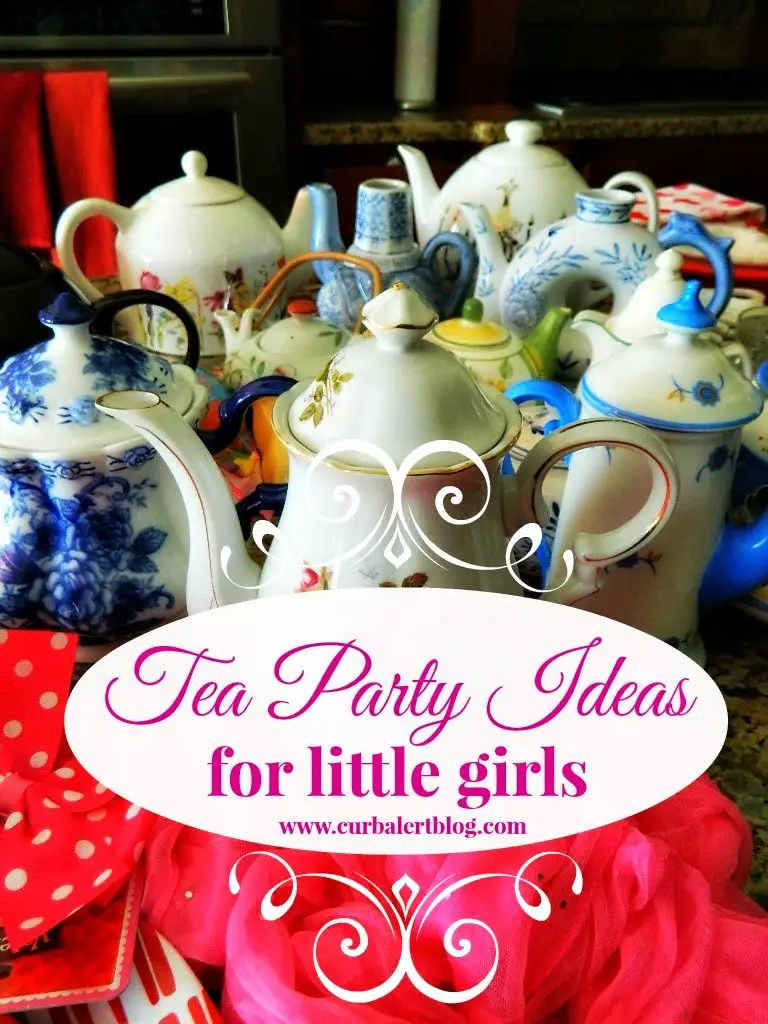 **Please note that there are affiliate links in this post. This does not mean that you pay a dime more when you purchase a product through my website links. It just means I made it easier for you to find something, so I make a few cents when you purchase it. I so appreciate your support of the blog Curb Alert! Thank you!
~Tami