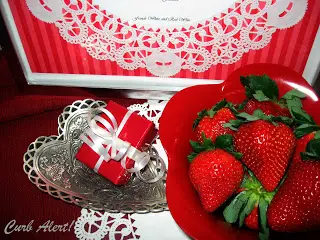 I am so excited to be a part of this month's CopyCat Challenge over at Debbiedoo's Blogging and Babbling. I had many ideas rolling around in my head
and the moment I saw this picture at Better Homes and Gardens Christmas Ideas Magazine I was tickled pink, well red. My friend and I are hosting a Couples Valentine's Dinner for a bunch of our friends and I am excited to decorate for it (on a budget, of course).
I am copying this Framed Doily Menu.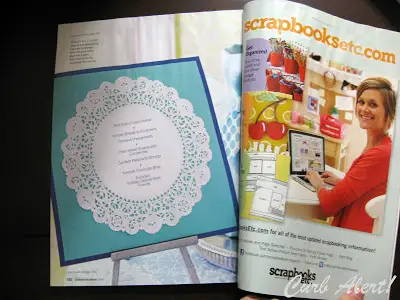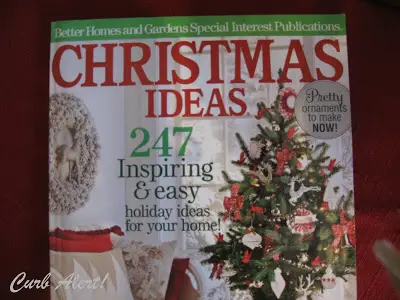 The menu idea was featured in the article "Holiday Party Ideas" along with many other neat inspirations. I love how the ideas are so versatile and can be used for any occasion.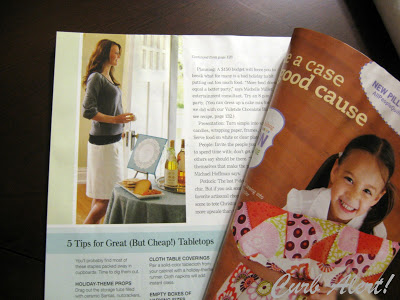 Time to get busy, I already had many of the items on hand – frames, glue, white paper, scrapbook paper, scissors – so easy. I found this frame for $2.99 at Goodwill last night. I was just going to take a picture out of a frame on hand but for that price I went ahead and bought it. The sales lady at Hobby Lobby looked at me weird when I asked where the "doilies" were located, she had no idea. She still gave me a strange look when I described them as "you know, what old ladies used to decorate their coffee tables with? Oops, wrong thing to say to a lady quite a few years to my elder! (so sorry, mam) so I searched with blinders on because Hobby Lobby is tooooo tempting for my budget right now! and found the doilies in the cake section -duh.
Got my supplies – Now I am ready!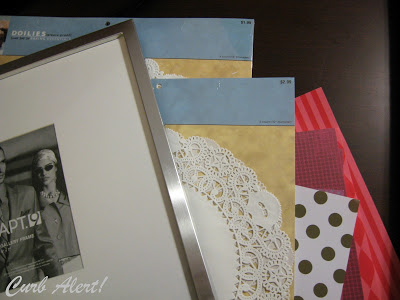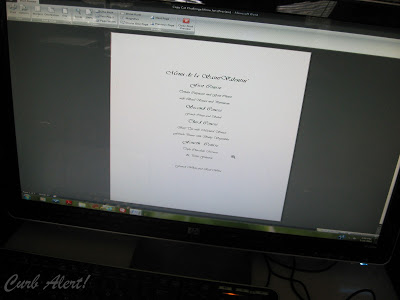 I just made up a little romantic french menu with some inspiration online, glued the paper to the doily, glued the doily to the scrapbook paper, glued the scrapbook paper to the frame insert – DONE!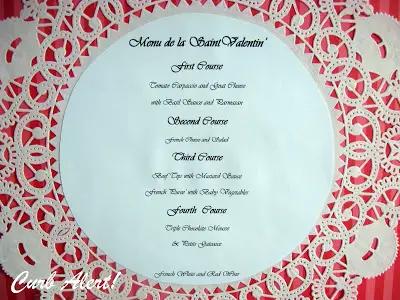 I'll have to change it up a bit for my own Valentine's party since I don't cook and the only french food I know of is La Madeleine. We are having an Italian Dinner theme and Valentine's is a few weeks away so I have plenty of time to tweak it a bit!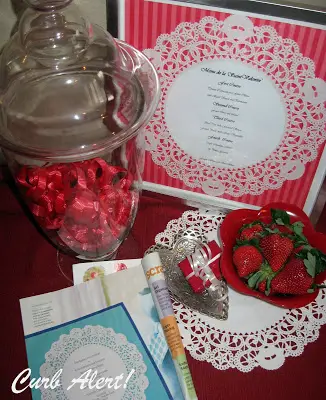 And there you have it, my Valentine's Day Menu. I love it! It gets me excited to put the final touches on planning for our party.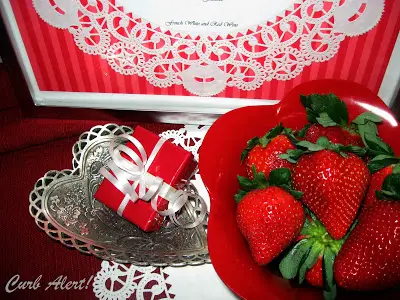 What do you think? Thanks to Debbie at Debbiedoo's Blogging and Babbling for hosting such a fun challenge. Head over there on Monday and check out what the others have come up with – I always enjoy their creativity!
Kiss your Honey and Happy Treasure Hunting!
~Tami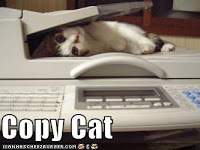 Sharing with these bloggy friends…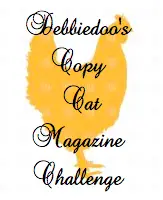 Debbiedoo's Blogging and Babbling