Hi guys! Guess what – it's not a furniture post! Believe it or not, I'm a little crafty too and have missed the simple crafts that I used to enjoy.
Here we are headed into another beautiful weekend in Texas! We have been sprucing up our yard, planting more trees and shrubs and tending to our new garden! All of these spring activities inspired me to work on this little craft.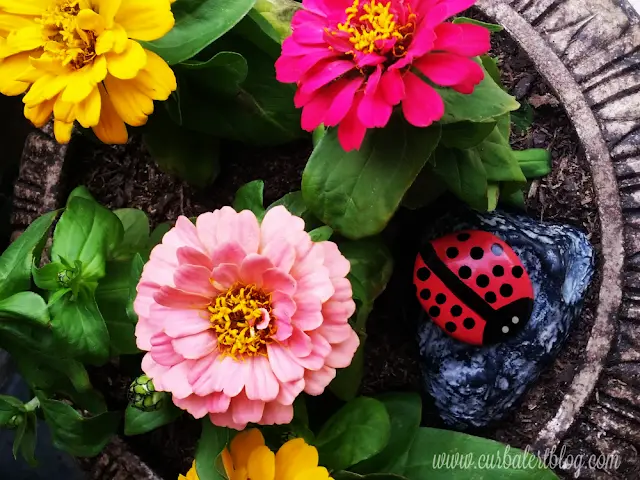 Garden Tic Tac Toe! To see it in full view please read along…I hope it inspires you too!
My kiddos love ladybugs so the first was a given and then decided to add some bees to the mix! In this game it looks like the bees are in it for the win!
Tic Tac Toe – Three in a Row!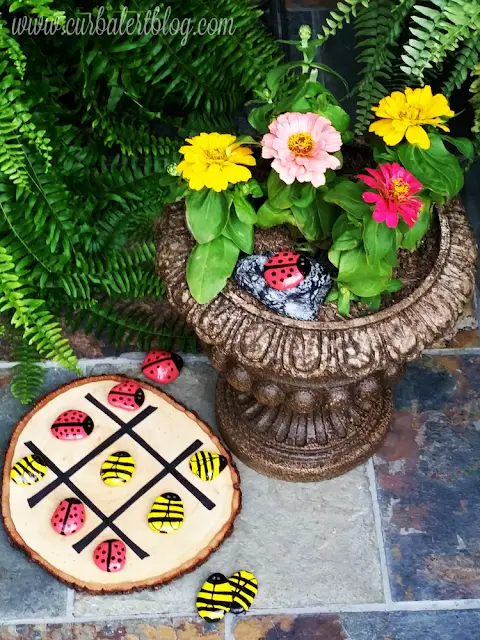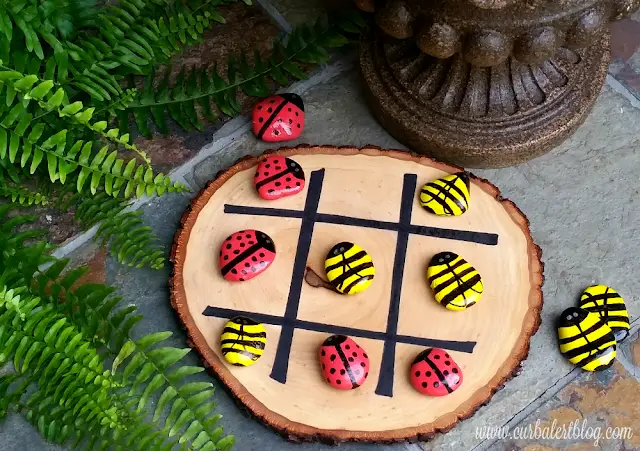 I feel like the simple classic games are getting lost in today's times, so I love how this is a fun take on the old-time favorite!
I gathered rocks that were rounded, flat and smooth and painted them with red and yellow acrylic craft paint.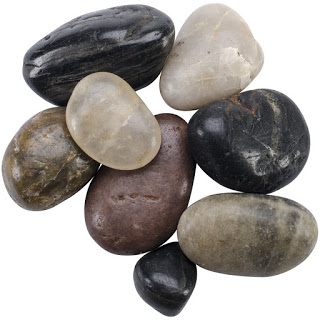 Here they are with two coats of paint.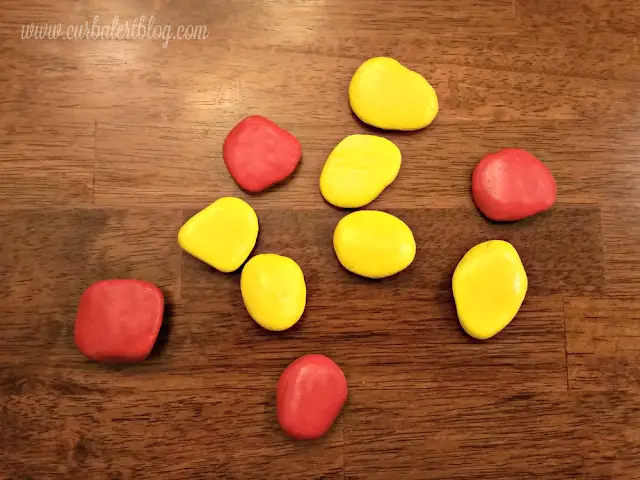 I then just grabbed a Sharpie pen and got a little crafty. Any permanent marker or paint pen will do. You don't have to be super artistic on this one, just draw some straight lines. In fact, my youngest kiddo even helped out a bit. We sat outside enjoying the gorgeous Spring weather while doing this, loved every minute.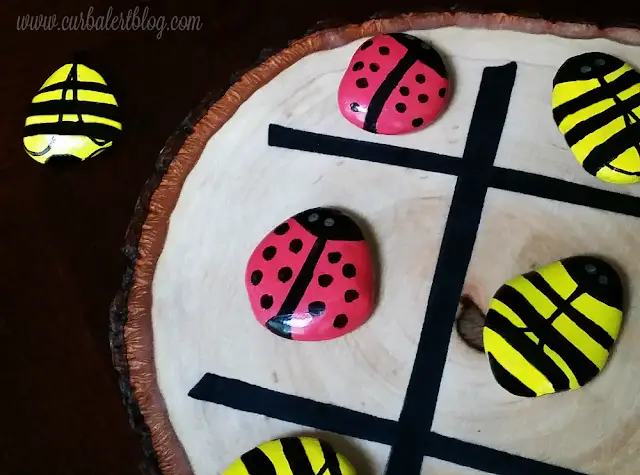 I also added some silver eyes with a metallic marker I had on hand.
I purchased the wood slice from our local craft store. It's a shame because we live on 3 acres full of trees but it's super hard to cut a small smooth wood piece with a big chain saw, so I opted to buy a piece instead. Be sure and double check the size you want if ordering online. Mine was about 12inches round.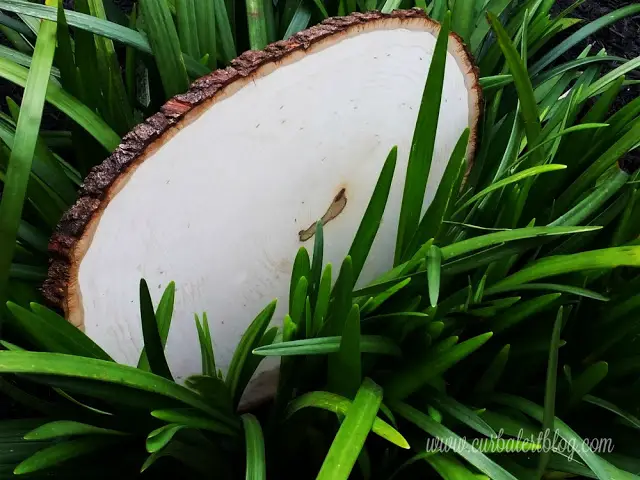 I drew the Tic Tac Toe with the Sharpie on the bare wood and then sprayed it with a clear coat sealant for protection. I also sprayed the ladybugs and bees for extra protection.
This project was so fun and easy and the funny thing is that my kids have wanted to play Tic Tac Toe all week. If I would have tried to play it with them by drawing on the paper they would have just played once and moved on. This week they have had numerous games going on. A small victory for mom even if it's only an extra 5 minutes of peace while they are busy.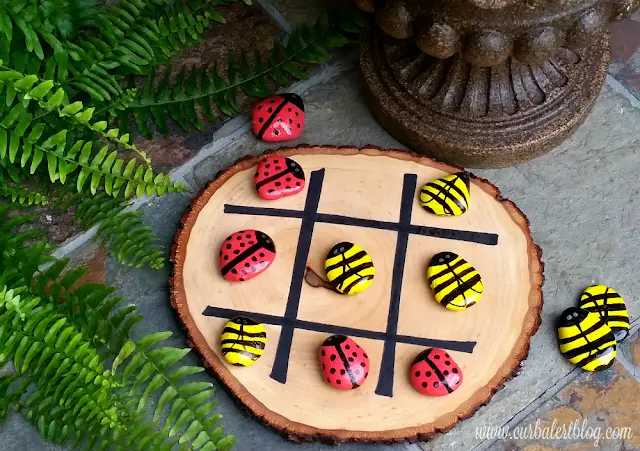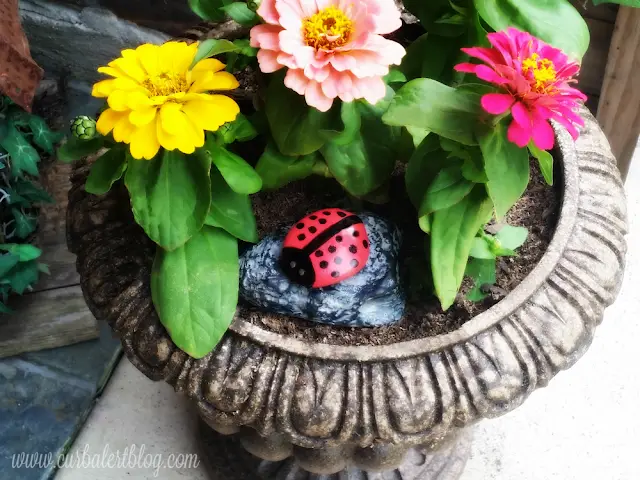 This was so easy to make and took no time at all. In fact it took longer for the paint to dry than actually making it! A win win! And when they get bored playing Tic Tac Toe then the little bugs can just move around in my garden!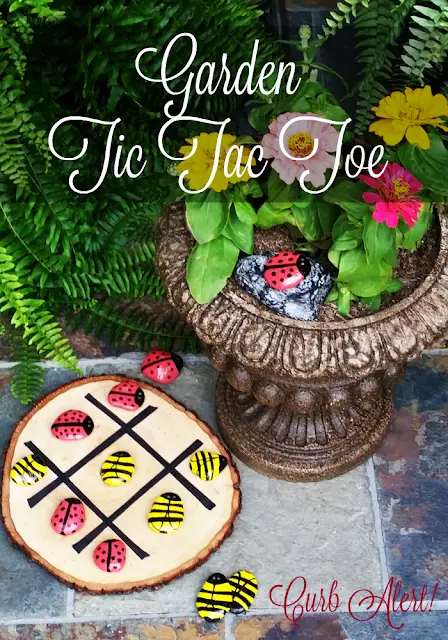 What classic games do you miss seeing?
I hope you give this game a try.
Have a great weekend! ~Tami
**Please note that there are affiliate links in this post. This does not mean that you pay a dime more when you purchase a product through my website links. It just means I made it easier for you to find something, so I make a few cents when you purchase it. I so appreciate your support of the blog Curb Alert! Thank you!
~Tami