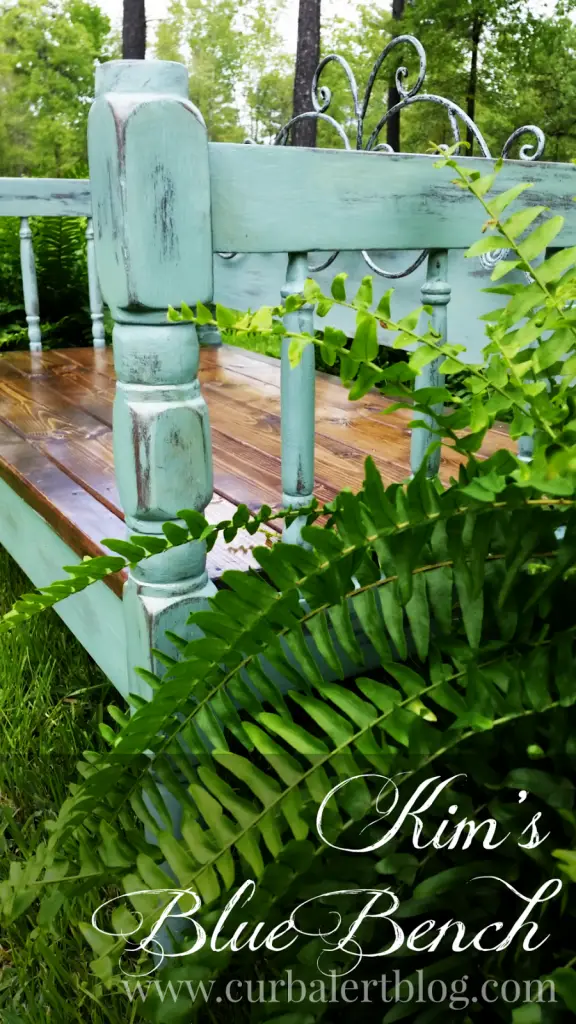 My friend Kim commissioned a headboard bench from me and guess what color she chose?
Of course, she chose the popular Annie Sloan Duck Egg Blue paint color with a bit of distressing.
I don't mind really, it never gets old.  Who can resist that pretty color?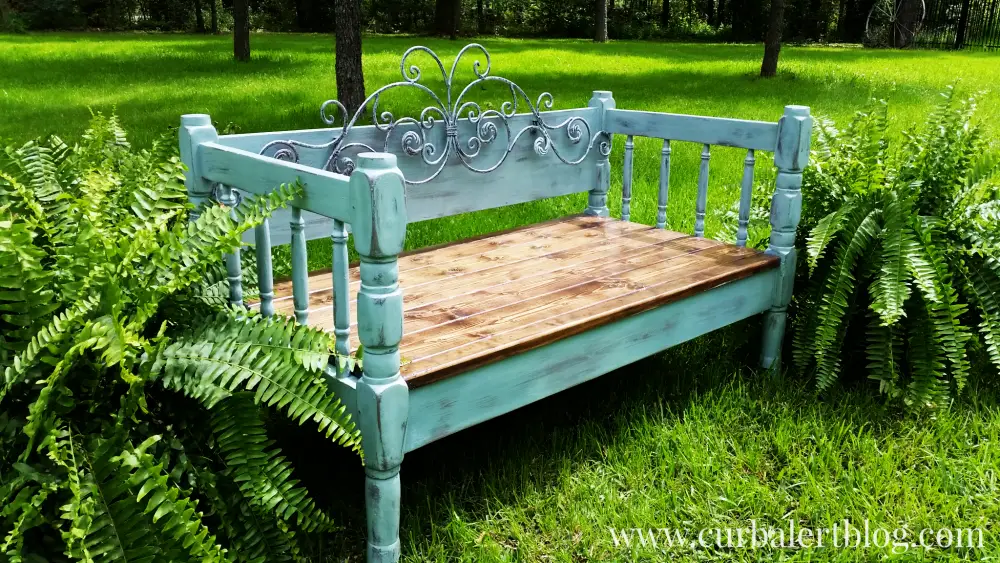 There were a few problems in the beginning stages of this one.  A major sanding operation revealed some major repairs.  
I have to admit, I love the building stages but not a big fan of the repairing.  I am a bit of a perfectionist so it's difficult for me to leave something "as is".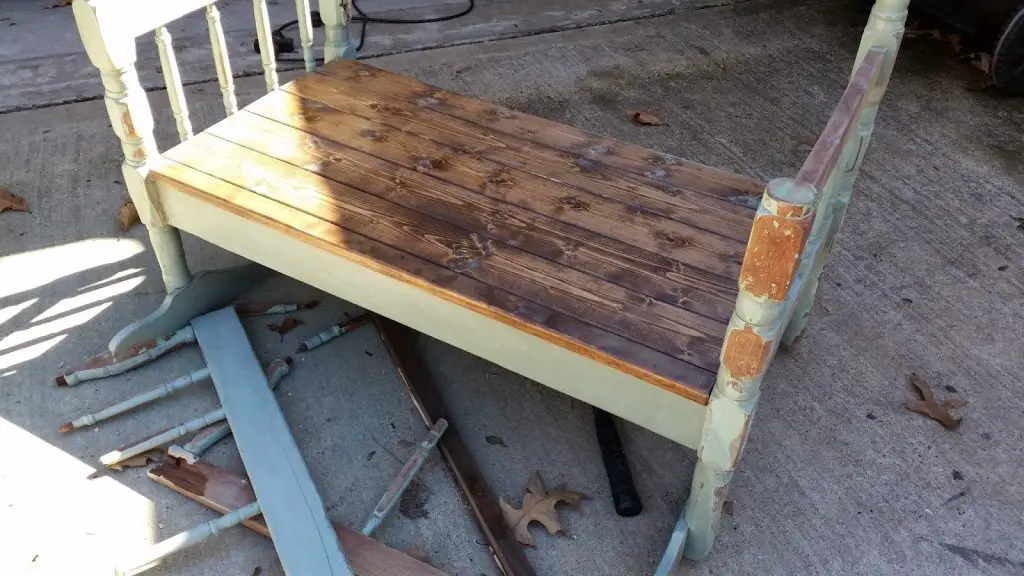 Those damaged spindles had to go – that made me sad. 
I put the project on hold due to sick kids, freezing weather, husband hogging my garage space 
(thank goodness Kim is patient!, very patient!)
I decided to put a plain back board on it and used this iron piece that formerly lived in my
Breakfast Room.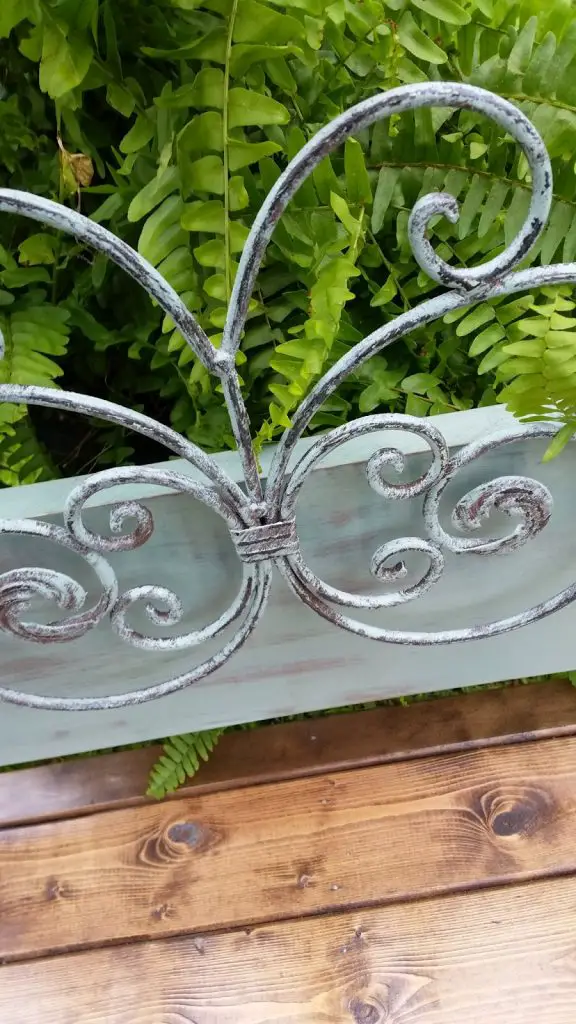 I dry brushed a bit of the duck egg blue, attached it to the back of the bench and it now looks like it belonged there all along!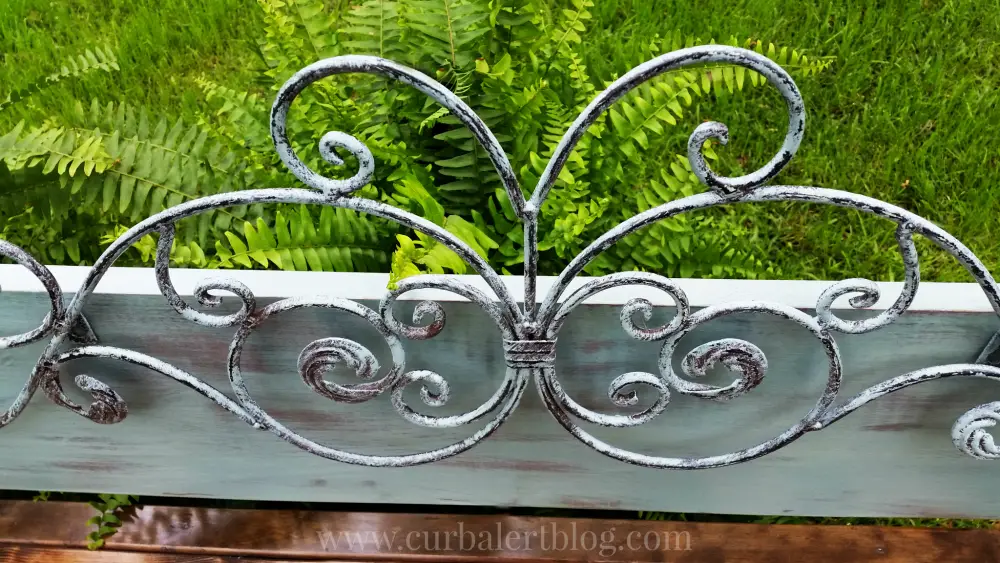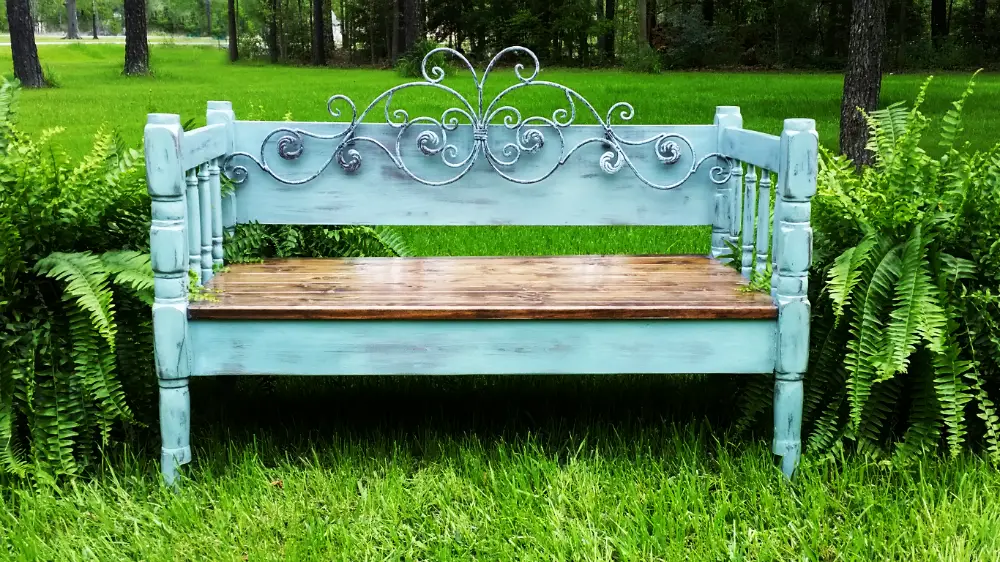 Here is the bottom side.  I am proud that it is now completely reinforced (as all of my headboard benches are) and is finished off almost as well as the top side. 
I protected the entire thing with Minwax Polycrylic Semi Gloss that gives it a beautiful deeper shine.
 I am sure loving my Kreg Jig on these projects, check out those pocket holes!
It makes for a much cleaner look.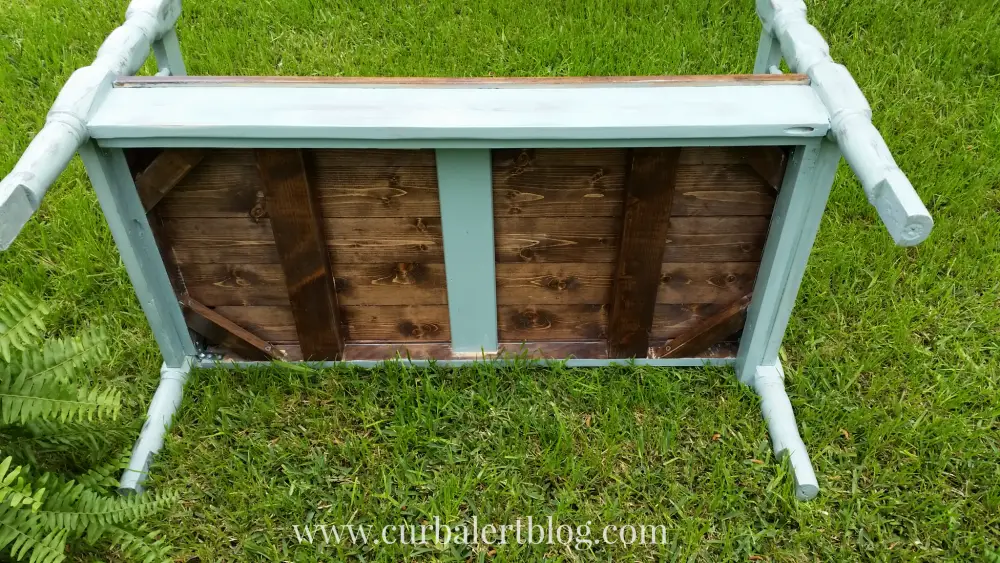 So what do you think about Kim's Bench? 
I hope she loves it!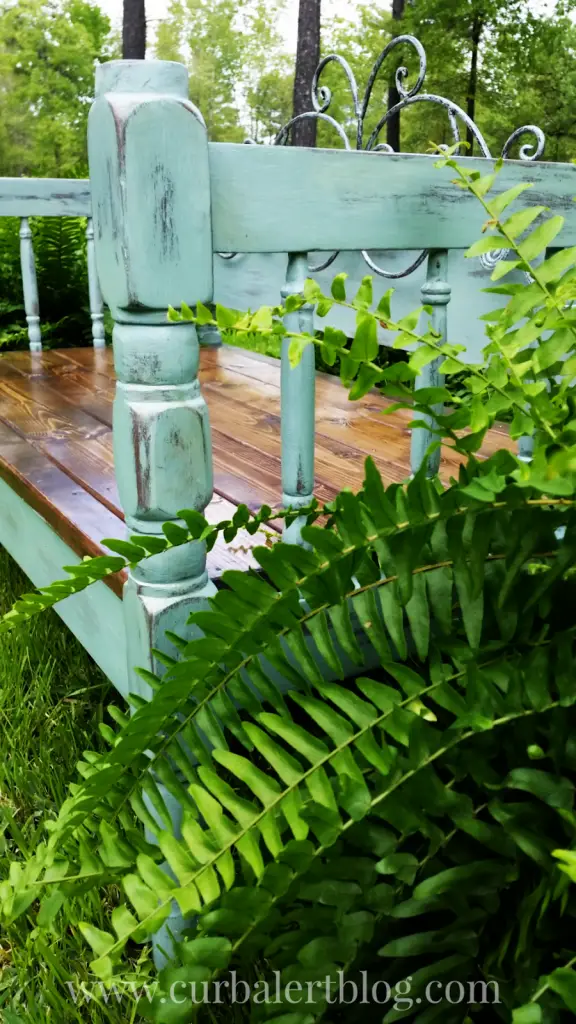 ~Tami
var linkwithin_site_id = 1065825;