Welcome to the April Theme Furniture Makeover Day.
This month's theme is inspired by Pottery Barn!
Here is my version of the Pottery Barn Ludlow Trunk Side Table: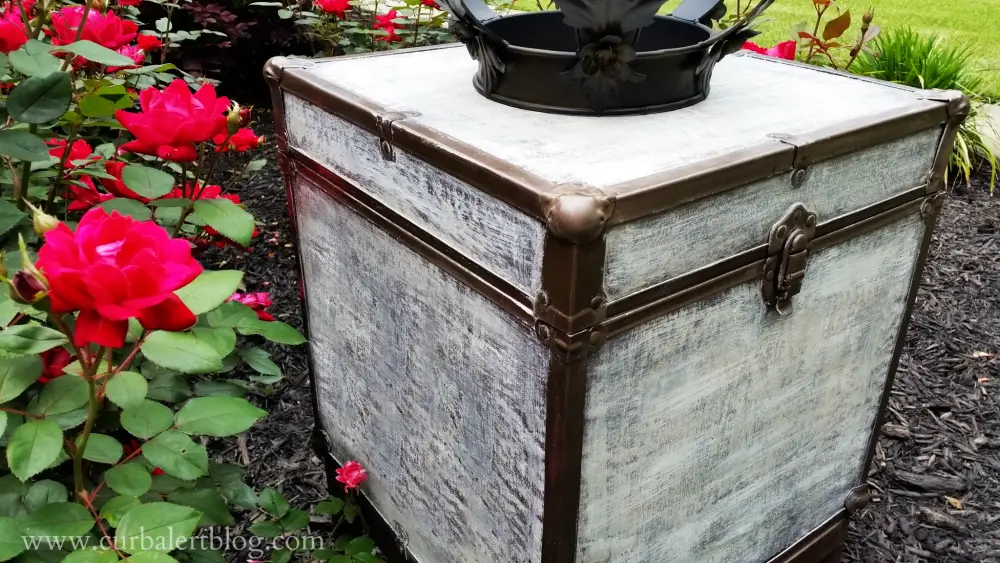 You won't believe what this little trunk started out as, take a look here —->>>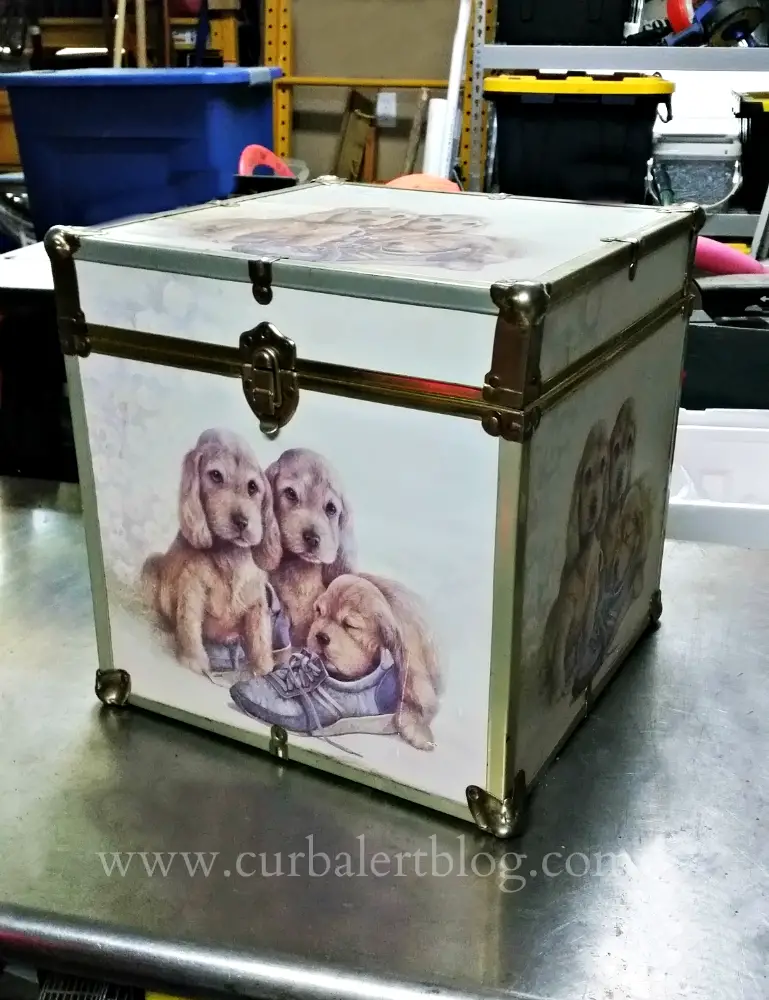 Cute little puppies but not quite up to date for our modern day decor.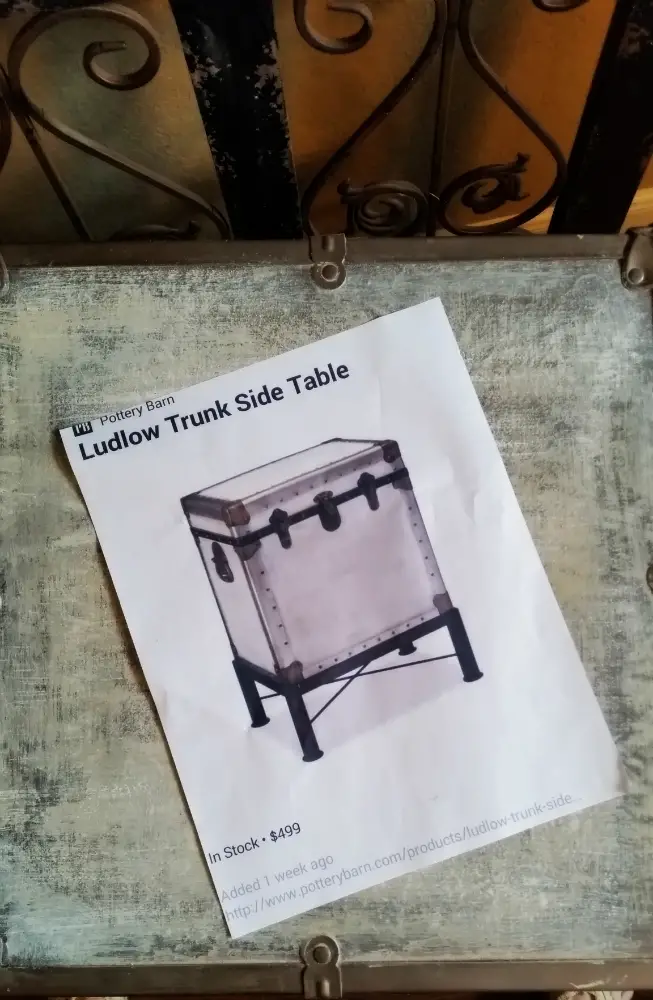 First some pretty pictures
of my roses
and then I'll show you how I made it.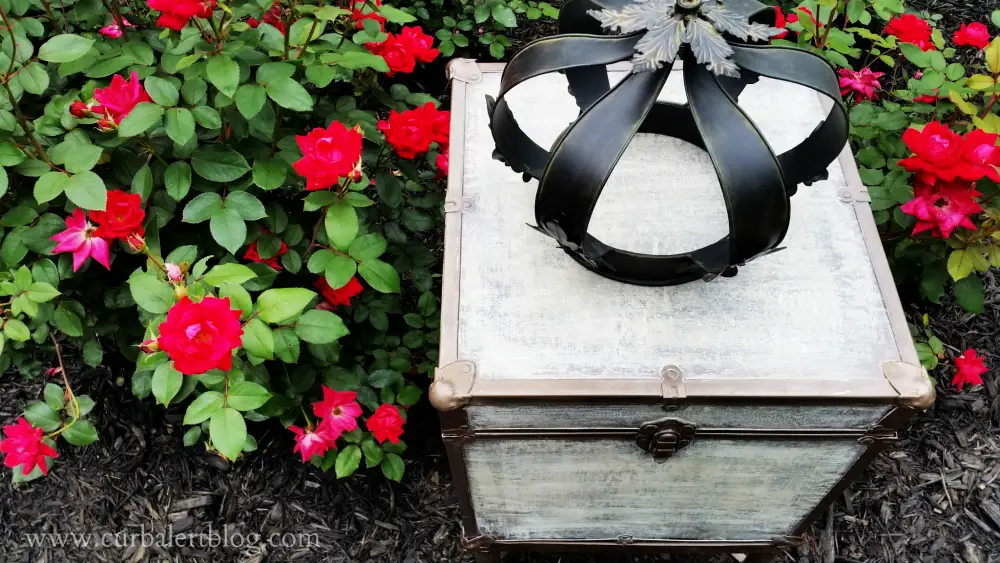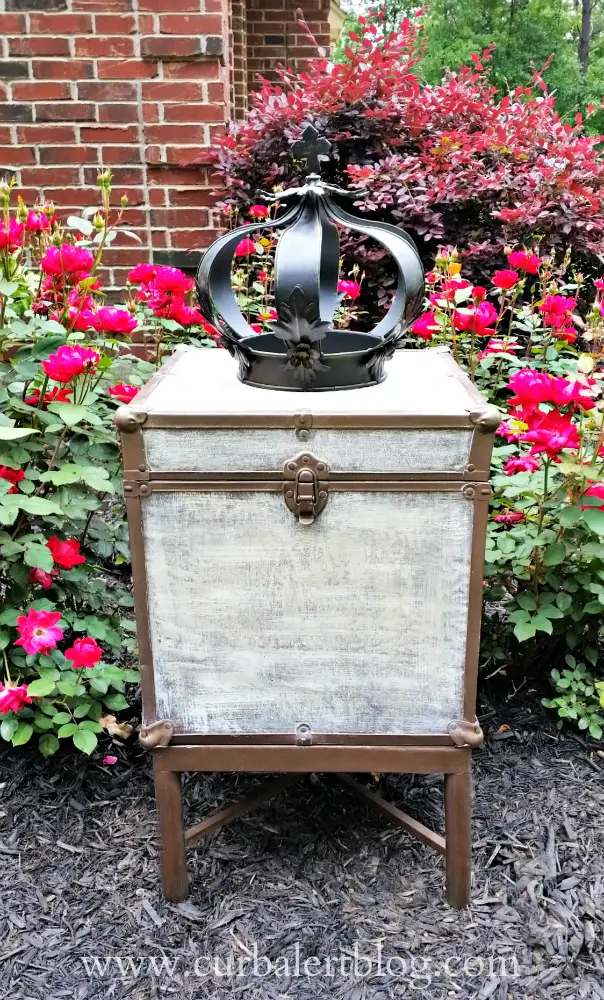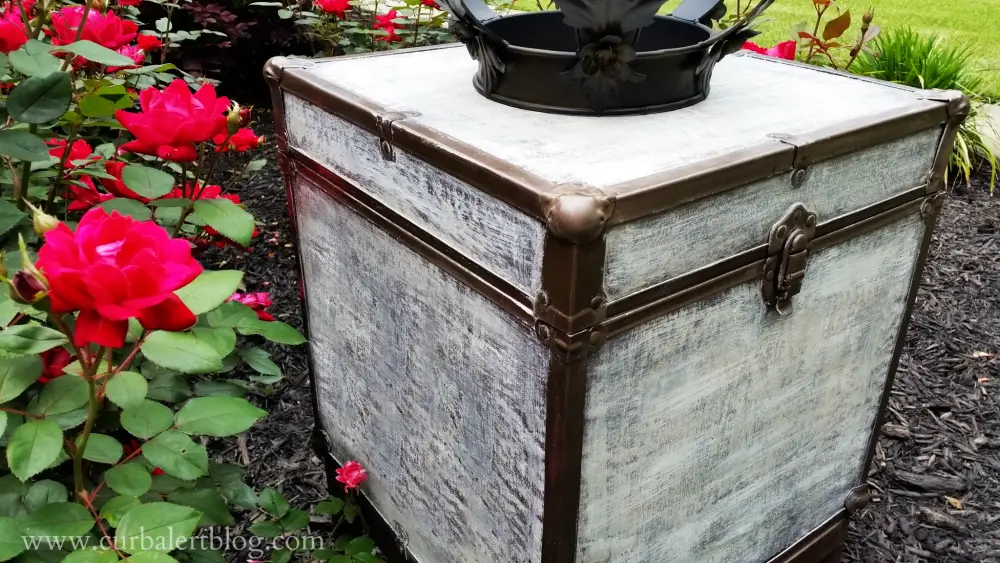 Now for the quick and easy version of details on the build: 
I first measured the bottom of the trunk and then built a base to fit with scrap wood pieces that I had in my garage.
I added large dowels to the base as well.

I attached the base to the bottom of the trunk by screwing in L-brackets.
Ends up my measurements are the exact same as the inspiration piece!
I painted out the entire piece with Rustoleum Oil Rubbed Bronze Spray Paint.
I kind of like the brassy look…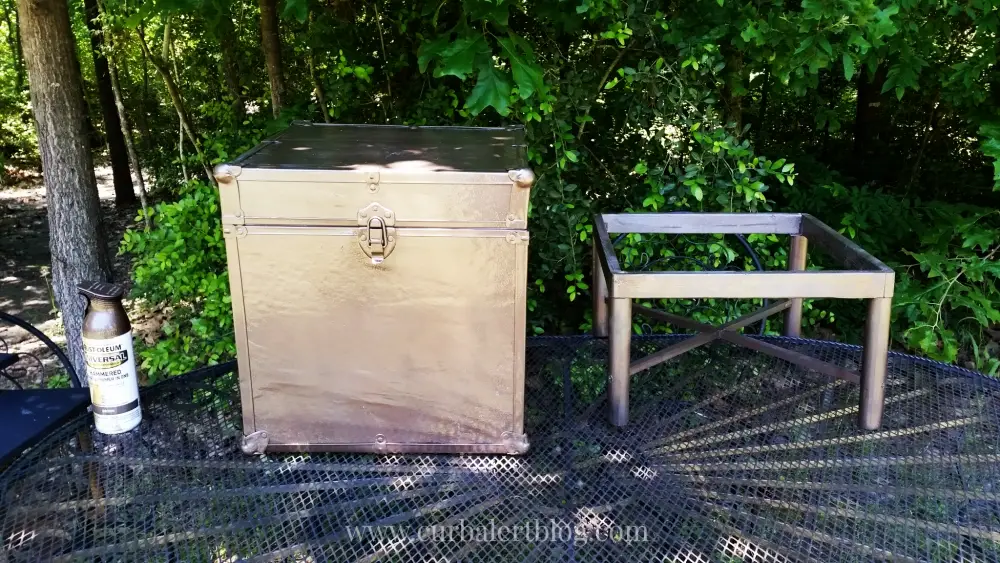 …but had to move on since that was just my first coat.
I then dabbed my brush in Annie Sloan Old White Paint and some Behr Tan sample paint and then dry brushed the trunk.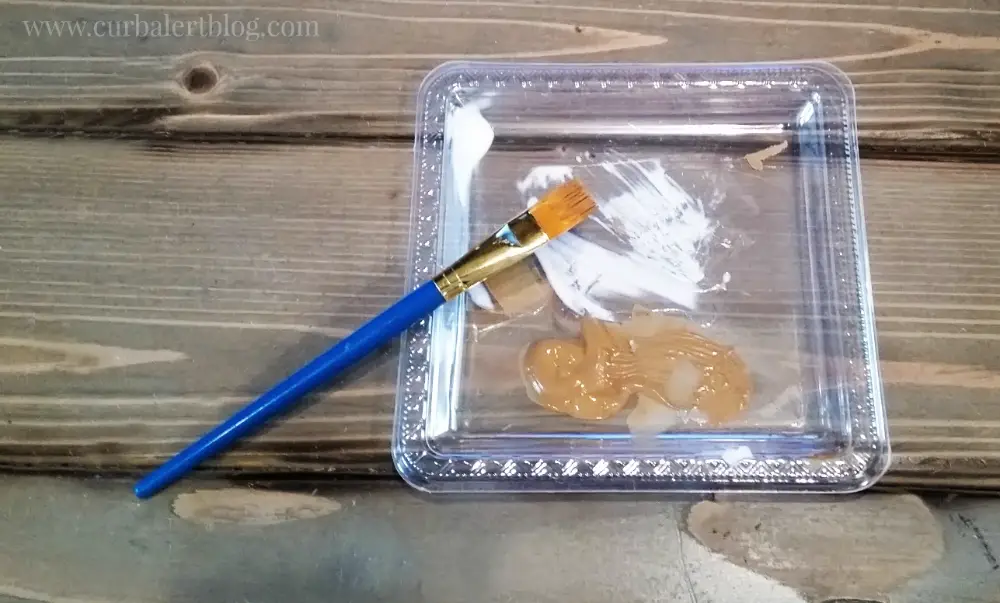 It took me only a few hours from start to finish and by this afternoon I had a brand new piece in my home.
That was it.
I'm pretty impressed at how it turned out!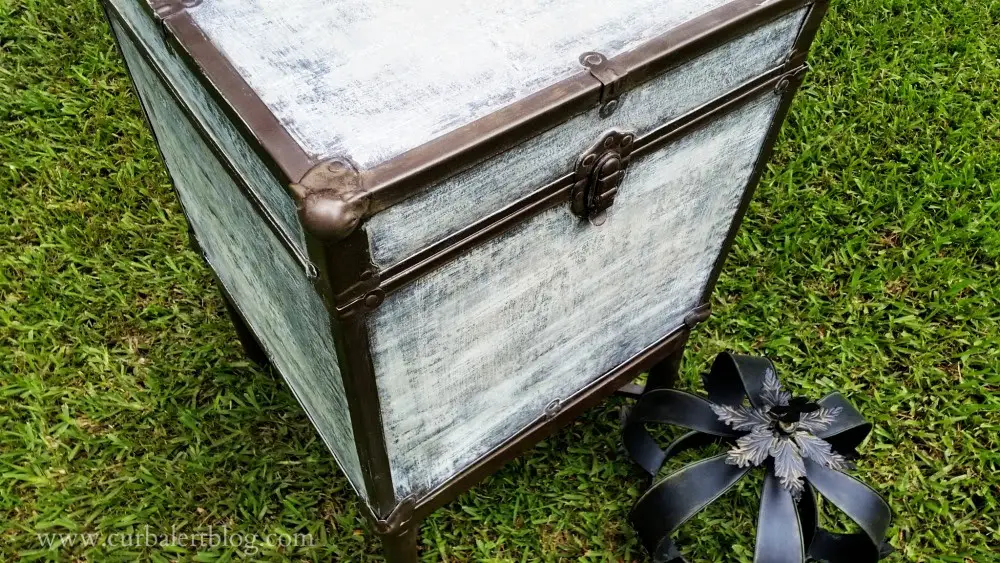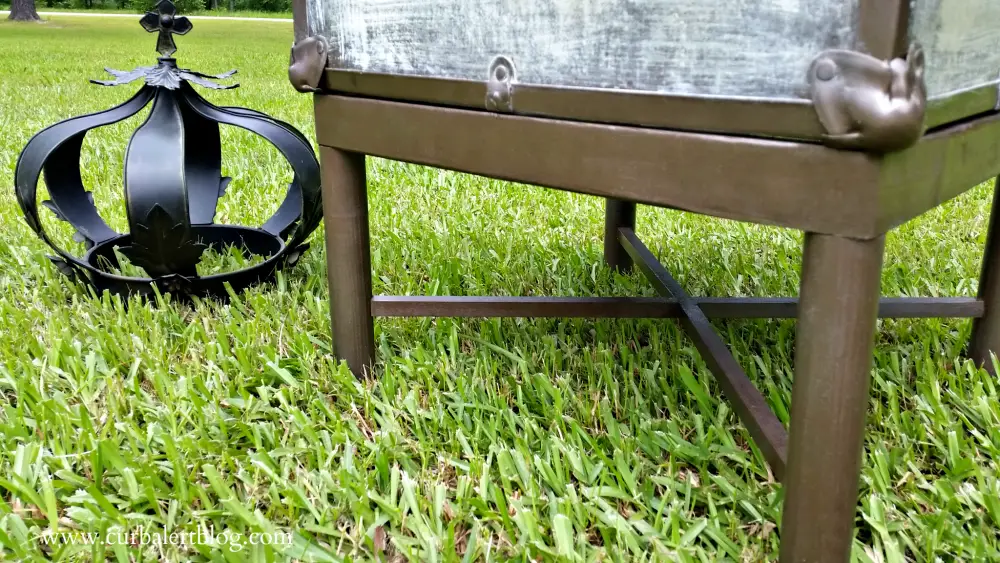 Check out how super clean the inside is, not bad for a $10 old thrift store puppy trunk.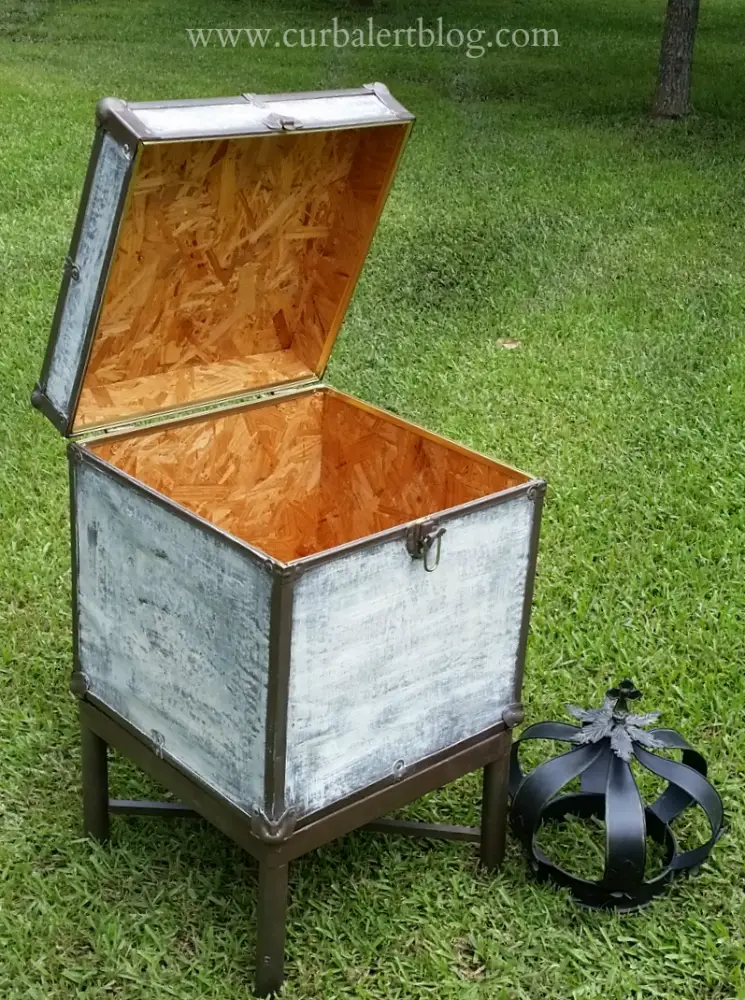 Great for holding treasures.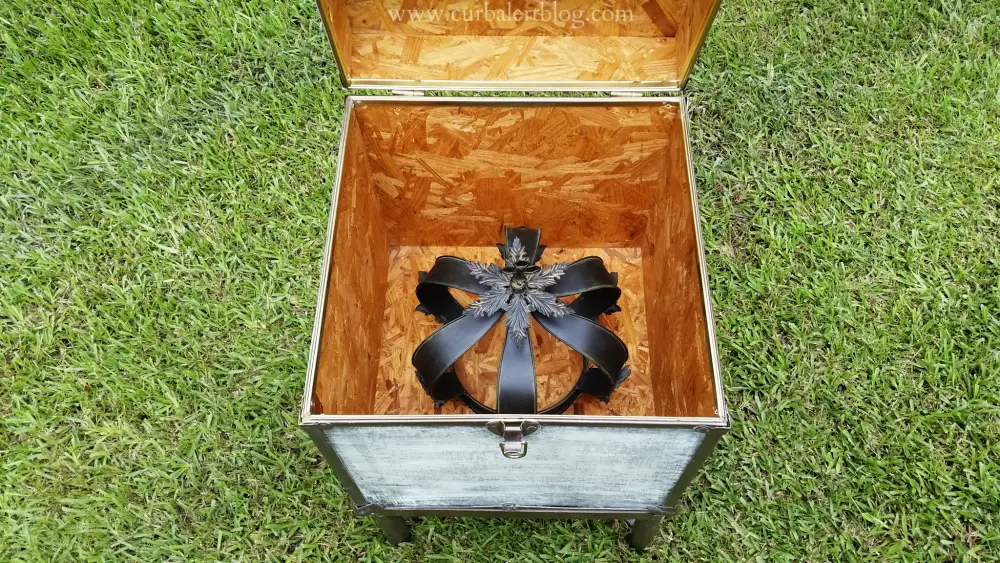 And here it is in my home.
Guess I'll have to keep her.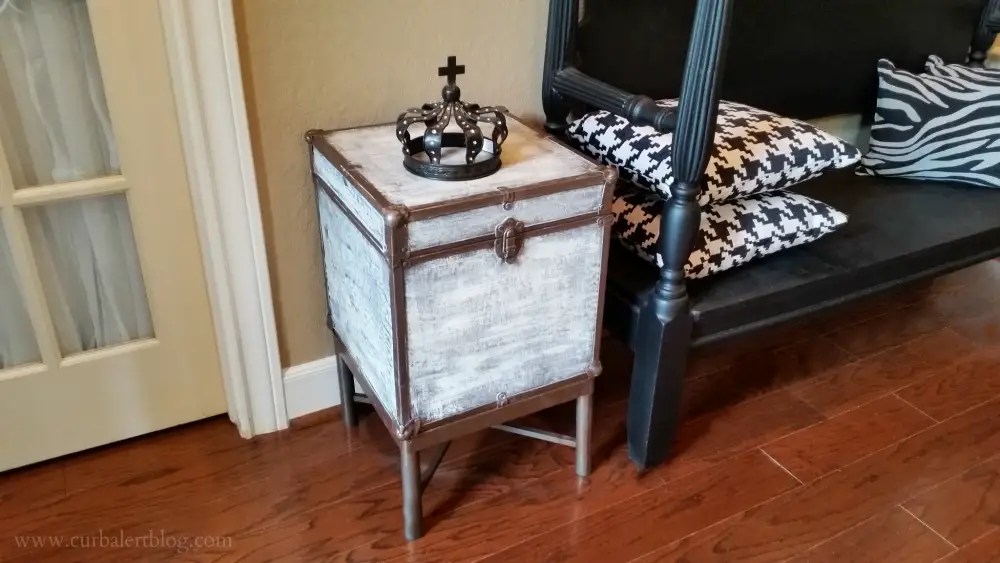 In fact, my entryway looks more like an I Spy DIY Game: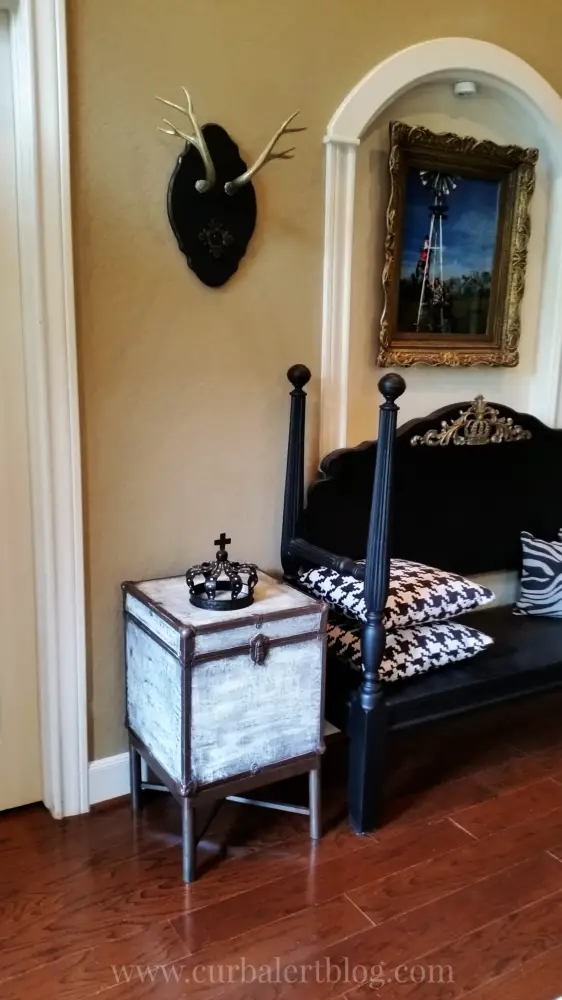 It reminds me that with the right inspiration, anything is possible no matter what your budget.
My total cost for this piece was about $17 (trunk and spraypaint) – not bad.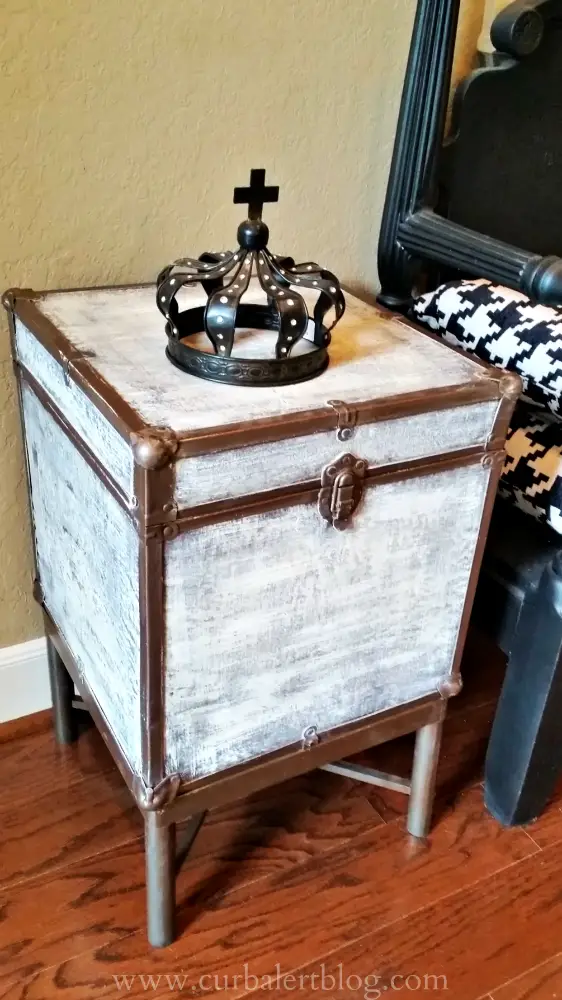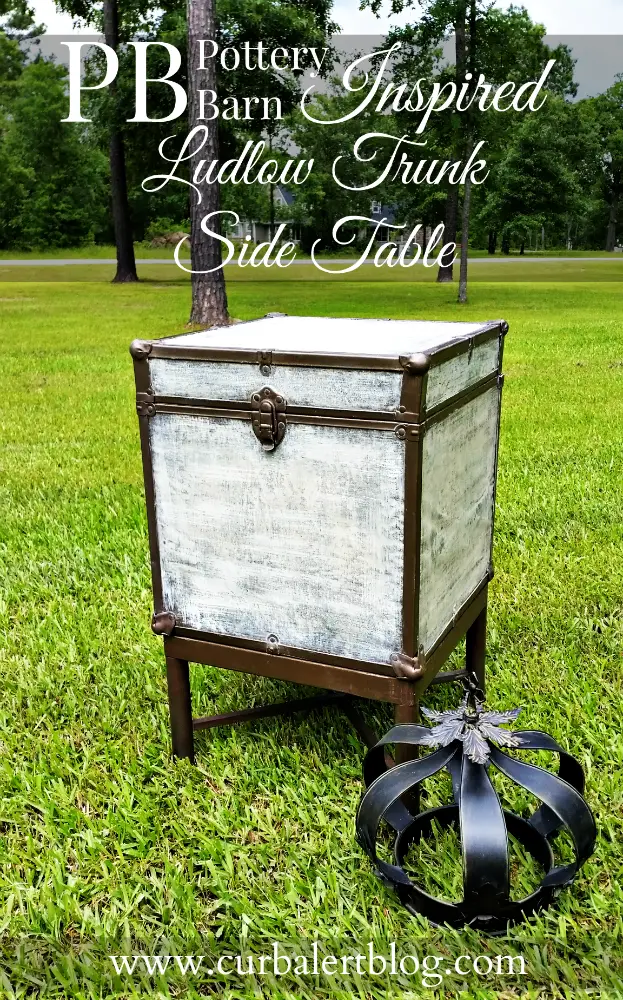 I sure hope you enjoyed my little Pottery Barn Inspired Trunk Side Table.
Be sure and take a look at some other great Pottery Barn Inspired Themed Furniture Makeovers from some very talented DIY girls!